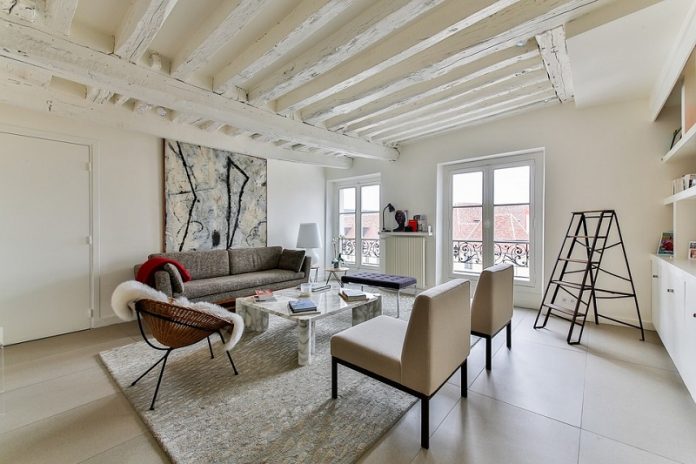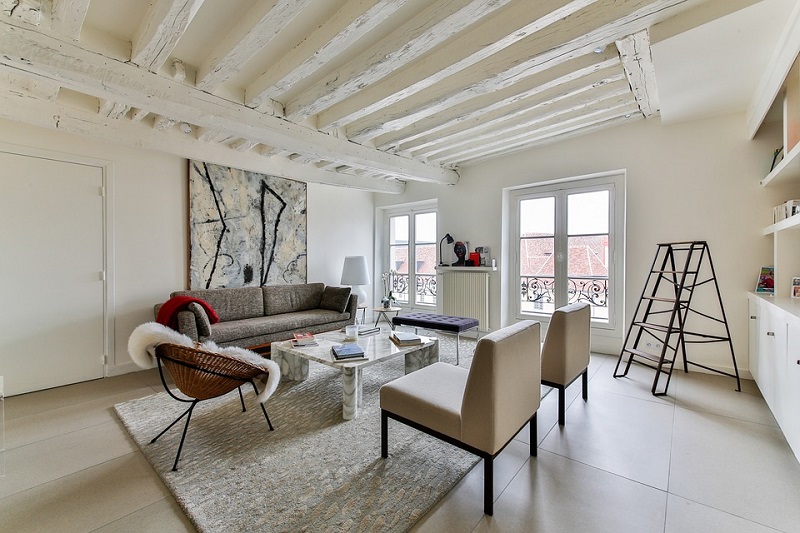 The living room is maybe the most important room in a home. It is where the family members most frequently gather and where everything is meant to relax you or entertain you. If you have been considering redecorating your living room, here are some ideas.
Modern and natural
There isn't a color more natural and soothing than white – you can use white walls as the simple background that you will fill with soft grey upholstery and pieces of wooden furniture in paler shades to create a sense of a relaxed and peaceful atmosphere. You could add a nice classic sofa as the centerpiece of the room and decorate it with interesting cushions of geometric patterns. This way, the room won't be too simple and will still have the laid-back touch.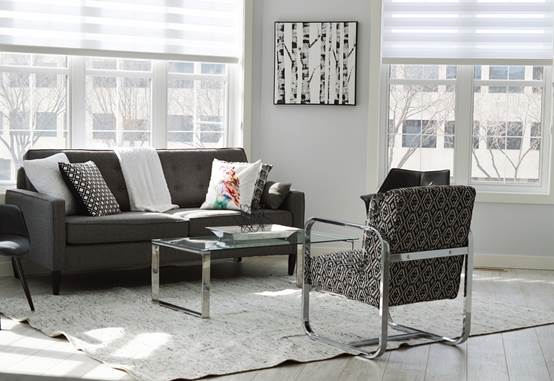 Mirrors as decorations
Mirrors should be used more often as a decorative item. What's even better, they make the room look bigger if they are strategically placed, that is, if you place them in a central spot to represent a focal point of the room. If you position them to reflect the light and nature from the outside, it will create a warm and cheerful atmosphere. You can also place it behind a light source such as a lamp or a chandelier. Mirrors can also have interesting frames, which you can also choose to fit the style of the room.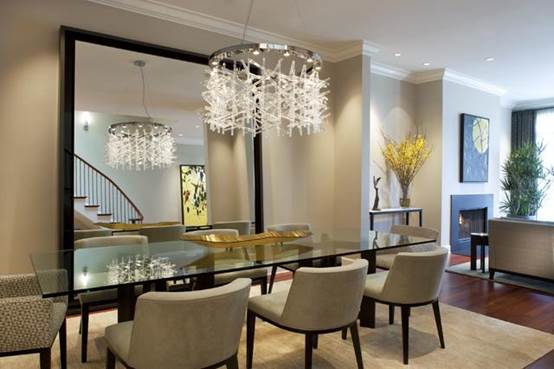 The attraction of the opposites
It's always fun to play with opposites – just think about complementary colors – you can choose one color to be the dominant one in the room and then add details like flowers, cushions, vases or pieces of art that are of its complementary color. It instantly makes an impression for everybody who enters the room. Also, you could try out to blend two very different styles like vintage sofas and pieces of modern art around it.
Rustic style
If you enjoy rustic elements, then why not design your living room in that style from top to bottom? Find a pine mantel frames and Windsor chairs. Decorate the walls with tin sconces and add the rural charm with baskets that will serve as storage. Do a research on usual farmhouse items and make them a part of your living room.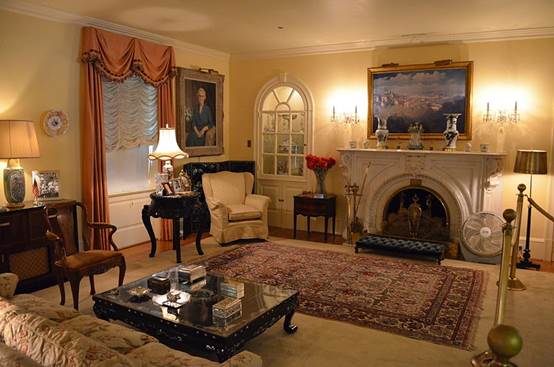 Raised ceilings
If your home has a high ceiling, make a good use of it. You can draw the attention to the vertical dimension by adding elegant floor-to-ceiling drapes. You could also highlight the light ceiling by adding dark beams and a gothic chandelier. You could also fill the vertical space with artwork of various sizes put on a quirky shelf going up to the ceiling. This will also make the room look larger because the eyes will be drawn up.
Japanese style
Why not add some unique details of a traditional Japanese home? If you want a big item, build a Japanese-style fire pit. If you are more for smaller decorations, get a series of color lithographs from Japan. Also, cushions patterned with Japanese cherry blossom are an elegant way to bring the spirit of the Far East.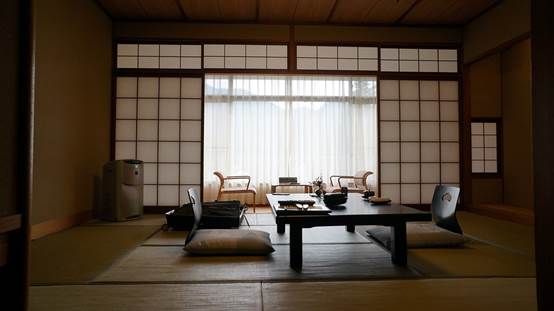 Scandinavian style
If you would like to try out Scandinavian style, be aware that its minimalism is the core of the design, so you should get rid of the excess things from your home the most easily by hiring services like house removals and then get on to including wood and brick as the most luxurious natural elements of this style. They also provide you with an opportunity to make use of their interesting textures. It's also quite common to combine black and white with yellow accents in the form of cushions and one armchair.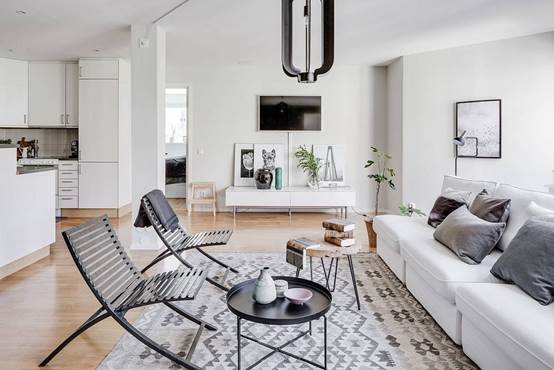 Bohemian details
Colorful boho patterns bring joy to any room. Add additional boho pattern by adding rugs not just on the floor, but on the sofa, too. The bohemian canopy doesn't work only in the bedroom – it can be an amazing piece for the living room, too. A boho coffee table with a knitted tablecloth simply invites you to drink a cup of coffee with friends, while a small bar cart next to the sofa is a perfect addition to cozy evenings.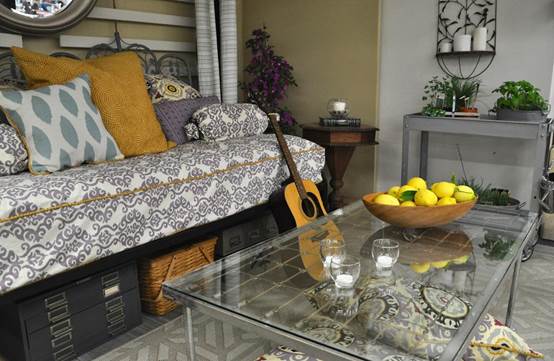 Decide on what you want your living room to say instead of you – after that, it's much easier to understand what you actually need to put in the room and what will express yourself.
About Author
Jessie is a passionate blogger and home and office designer. She loves writing about tips and tricks that make every home a better place, inside and outside. Besides this, she loves sports, outdoor activities and spending time with her close ones.