Roohome.com – Do you want to decor your apartment with a trendy model? It is possible that you can apply modern Scandinavian apartment interior design for your place. Especially, if you can choose a gray color shade to cover your each part of your apartment. This design will look so trendy with the best decor that you combine with the creative idea. Do not to worry if your room become so freaky. Even your place will look so cool if you can make the decorating combine with the unique ornament decoration. Do not to worry because we have the example of the design which suitable to follow. Take a look down below.
Open Plan Scandinavian Apartment Interior Design
For you, who have a small apartment or minimalist space, you can apply an open plan Scandinavian apartment interior design idea to your room. This design will save the rest of your room into more a visible space. When you see the whole of this living room and dining room, it uses a wooden decor to demonstrate this design. Moreover, you combine with gray color shade which so harmonious and suitable for the design of this apartment.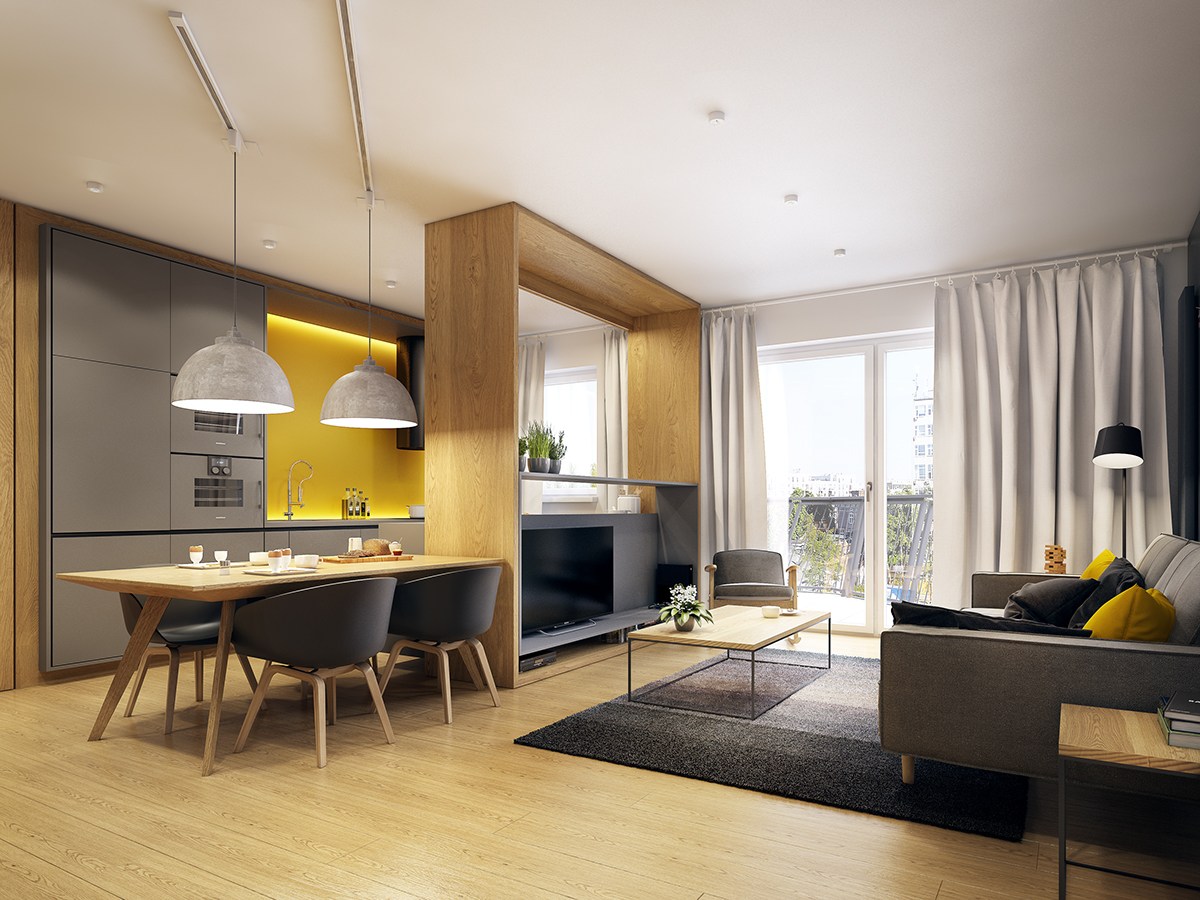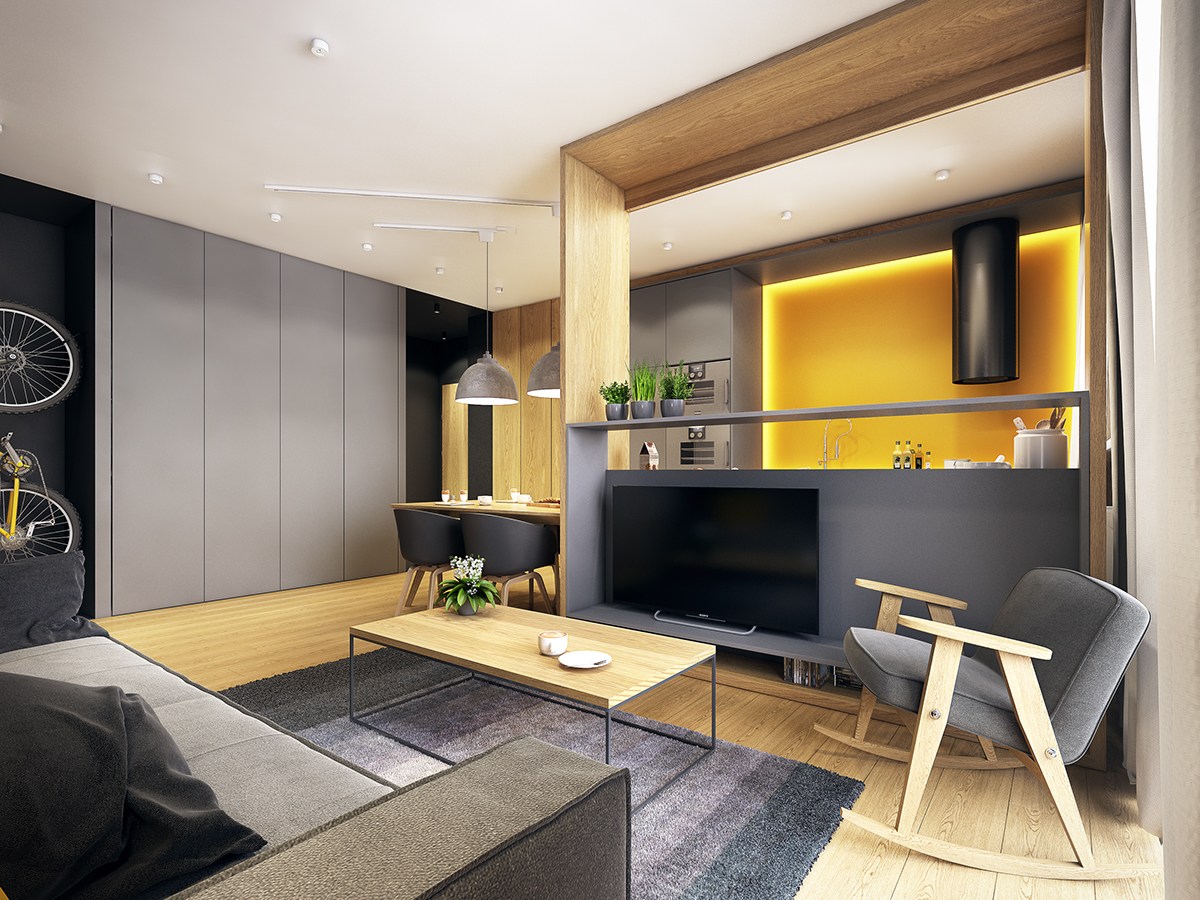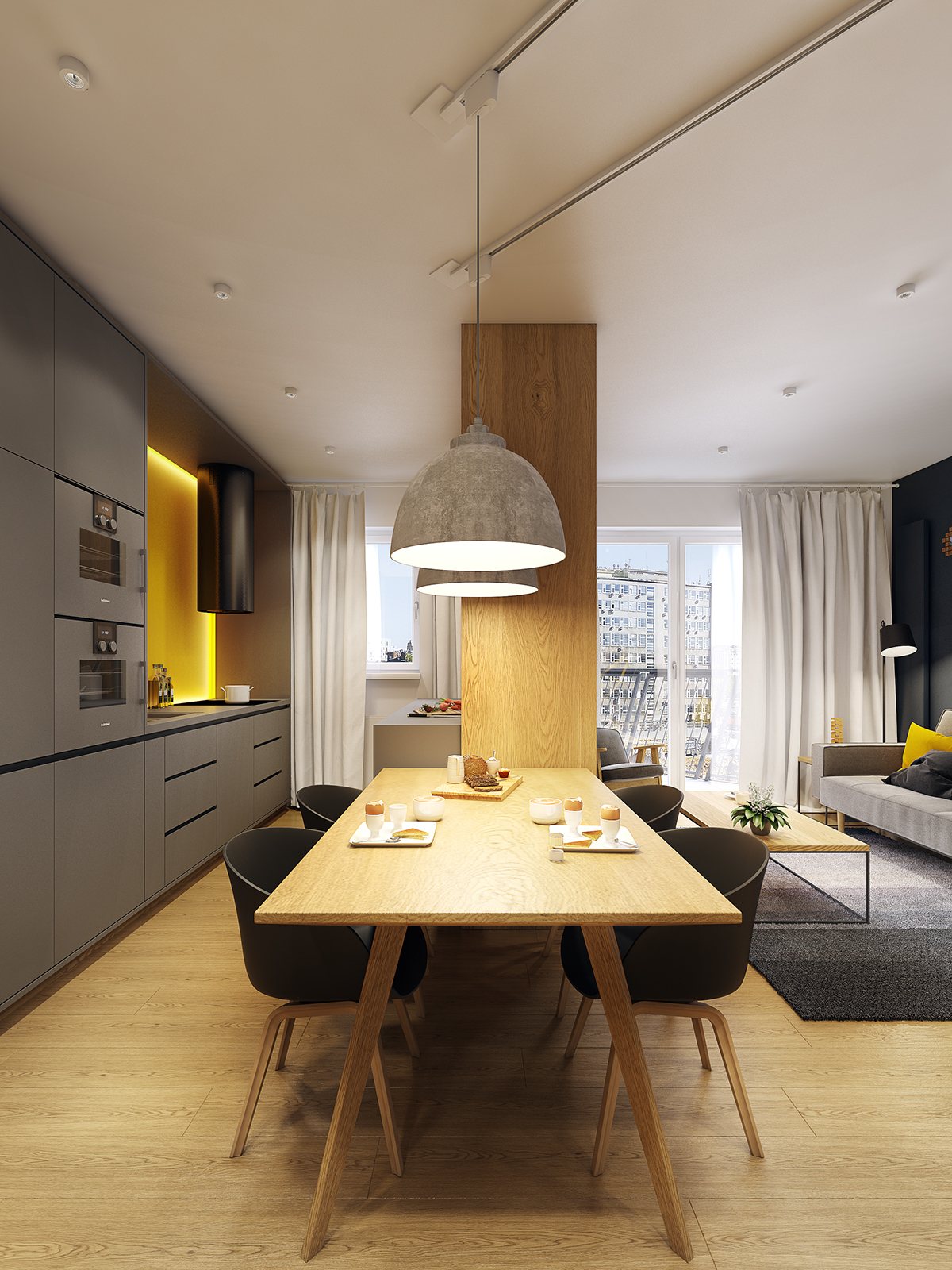 For the dining room, it looks so simple but it still gives a Scandinavian impression. Wooden floor and furniture that you used also very appropriate your design.
Modern Scandinavian Gray Kitchen Apartment Design
This will bring a little bit different from others room because in here we make a modern Scandinavian gray kitchen apartment design with unique decor like an island on the map. The designer put that decoration on the wall. It covers with dark gray wall combine with gold color as the main color of the decoration. This kitchen not only make deliberately elongated but also adjacent to the dining table and the living room. This gray color looks so cool although combine with yellow color accents for the backsplash. Make your decorating Scandinavian apartment interior design especially for the kitchen more awesome.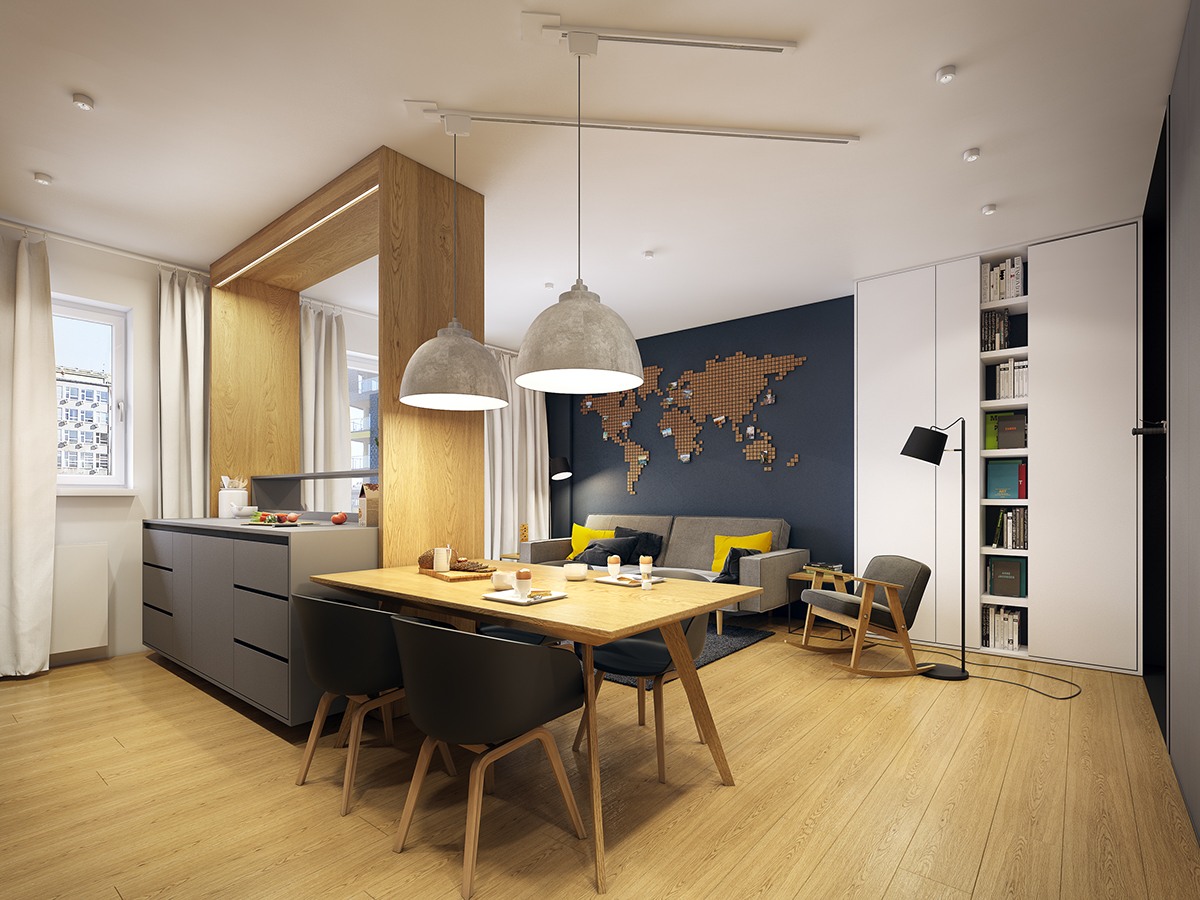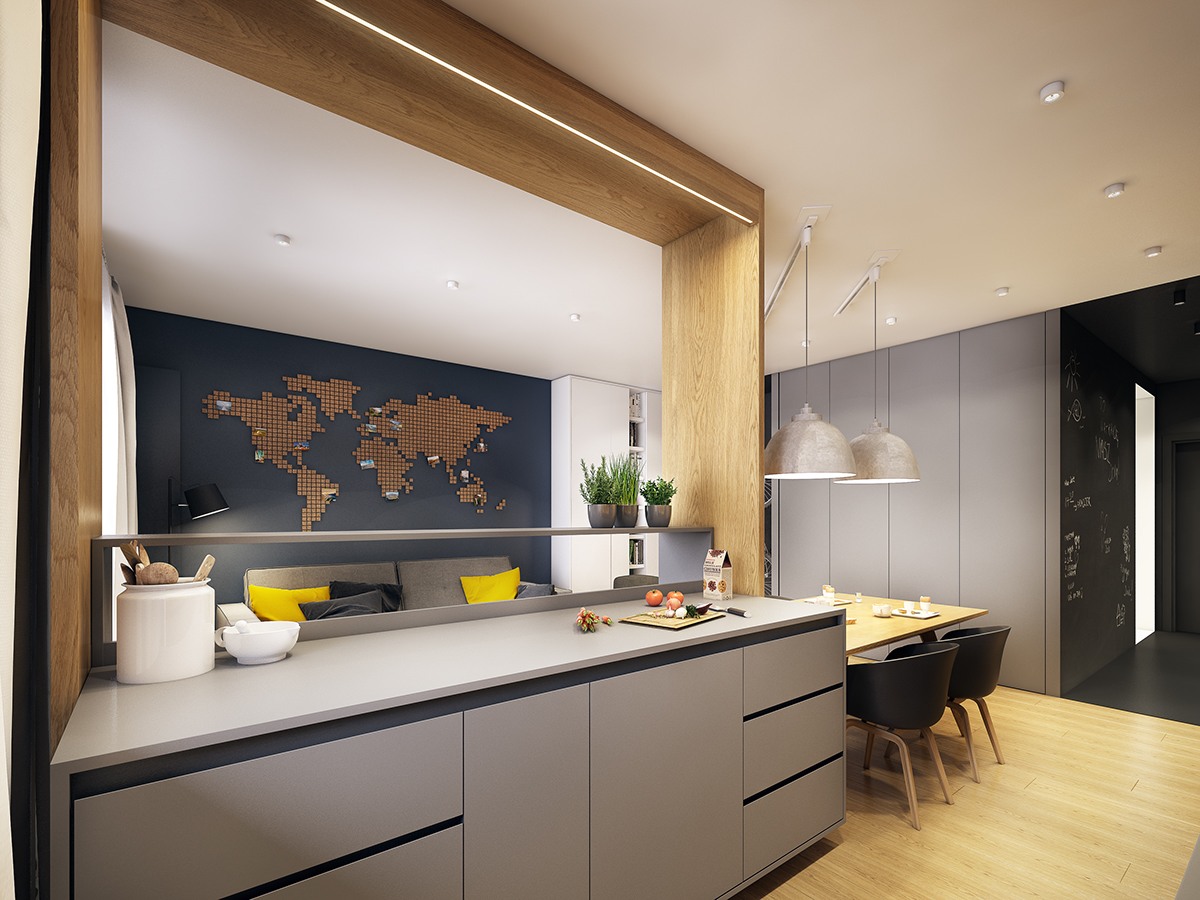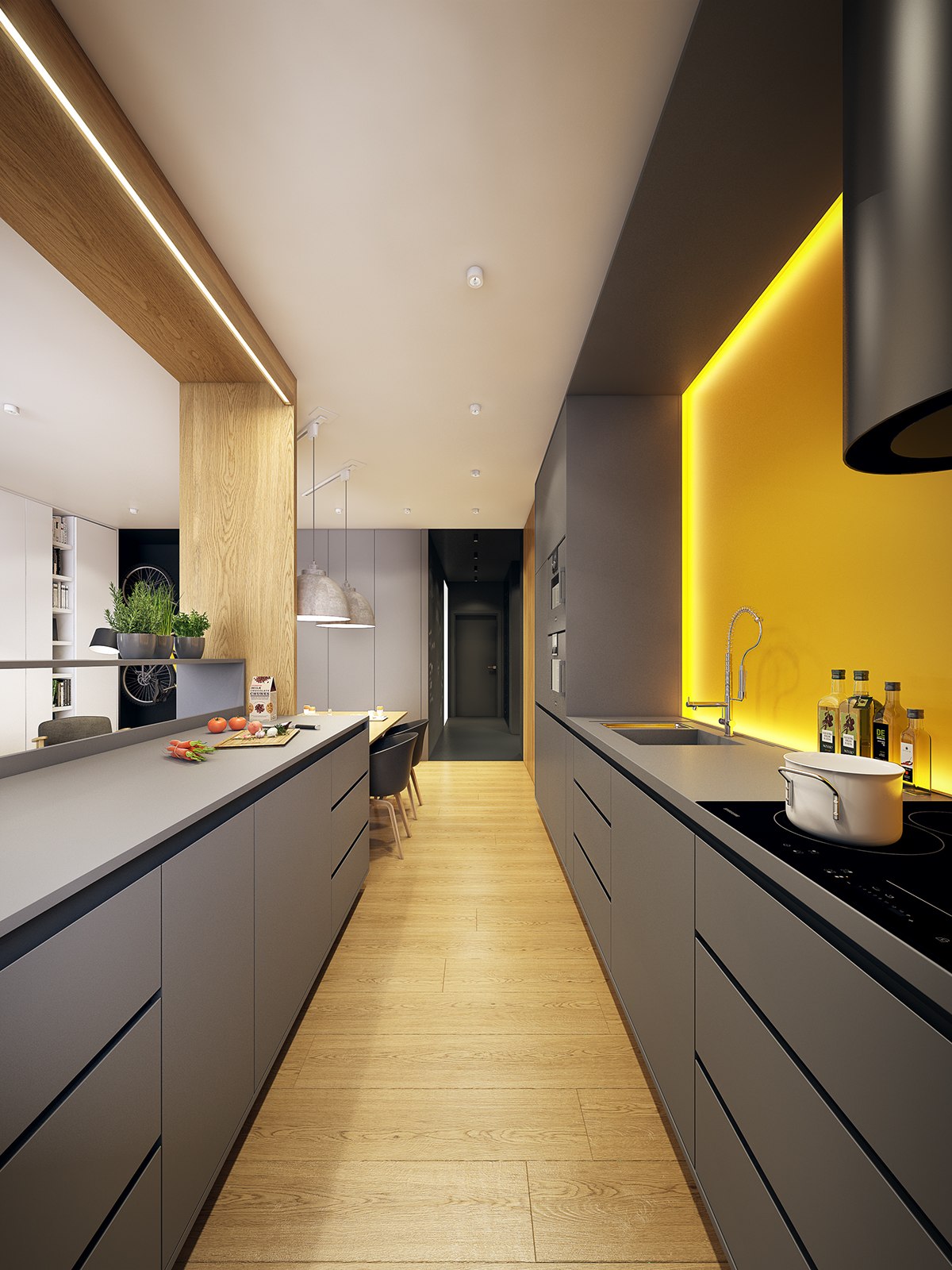 Decorating Modern Scandinavian Bedroom Apartment Design
Next for decorating modern Scandinavian for a bedroom in your apartment design looks better with gray color shade. You will not bored because the designer makes this design into a modern and trendy. Why? As you can see below, the designer makes the decoration with chalkboard which looks so stylish, it is possible to apply for a teenage bedroom.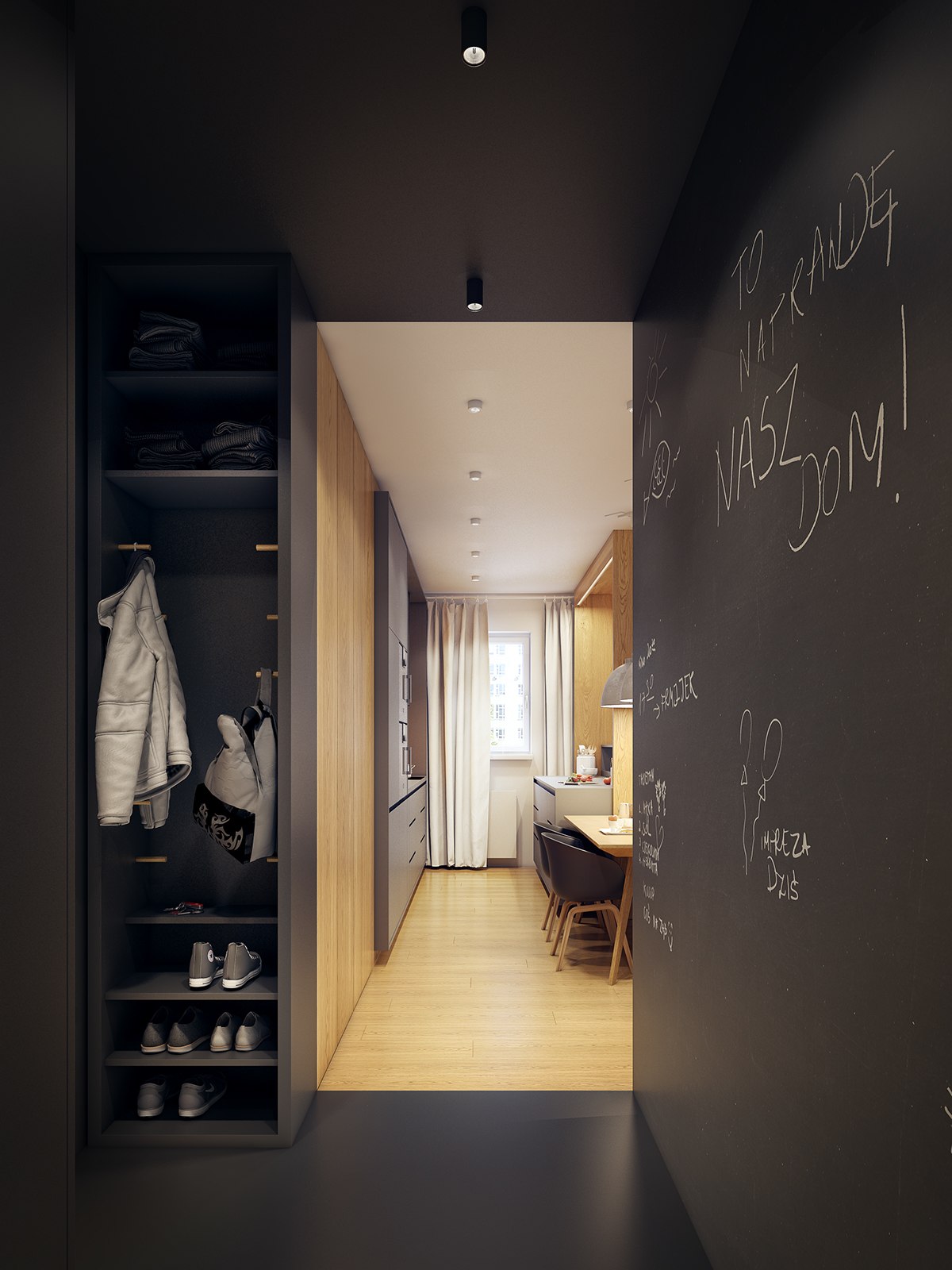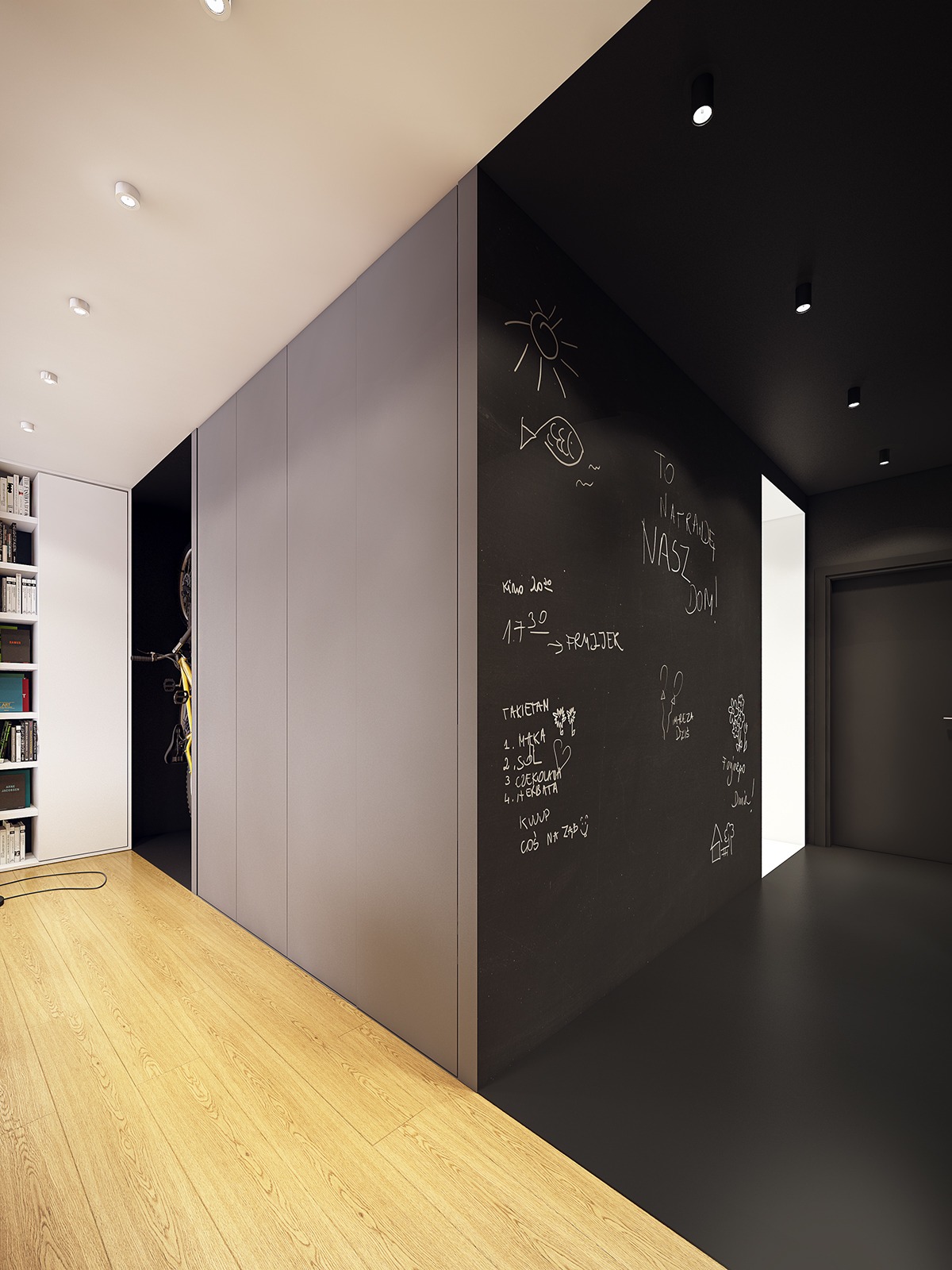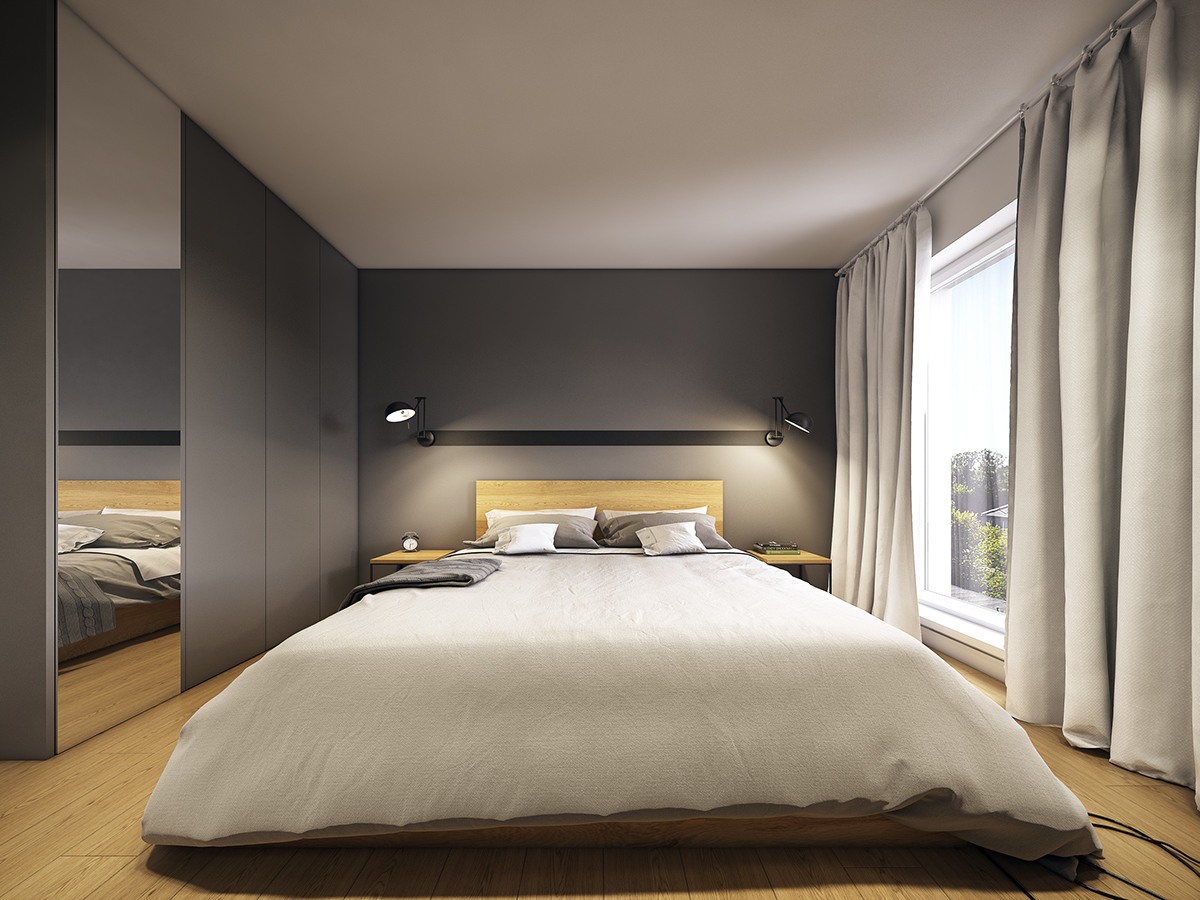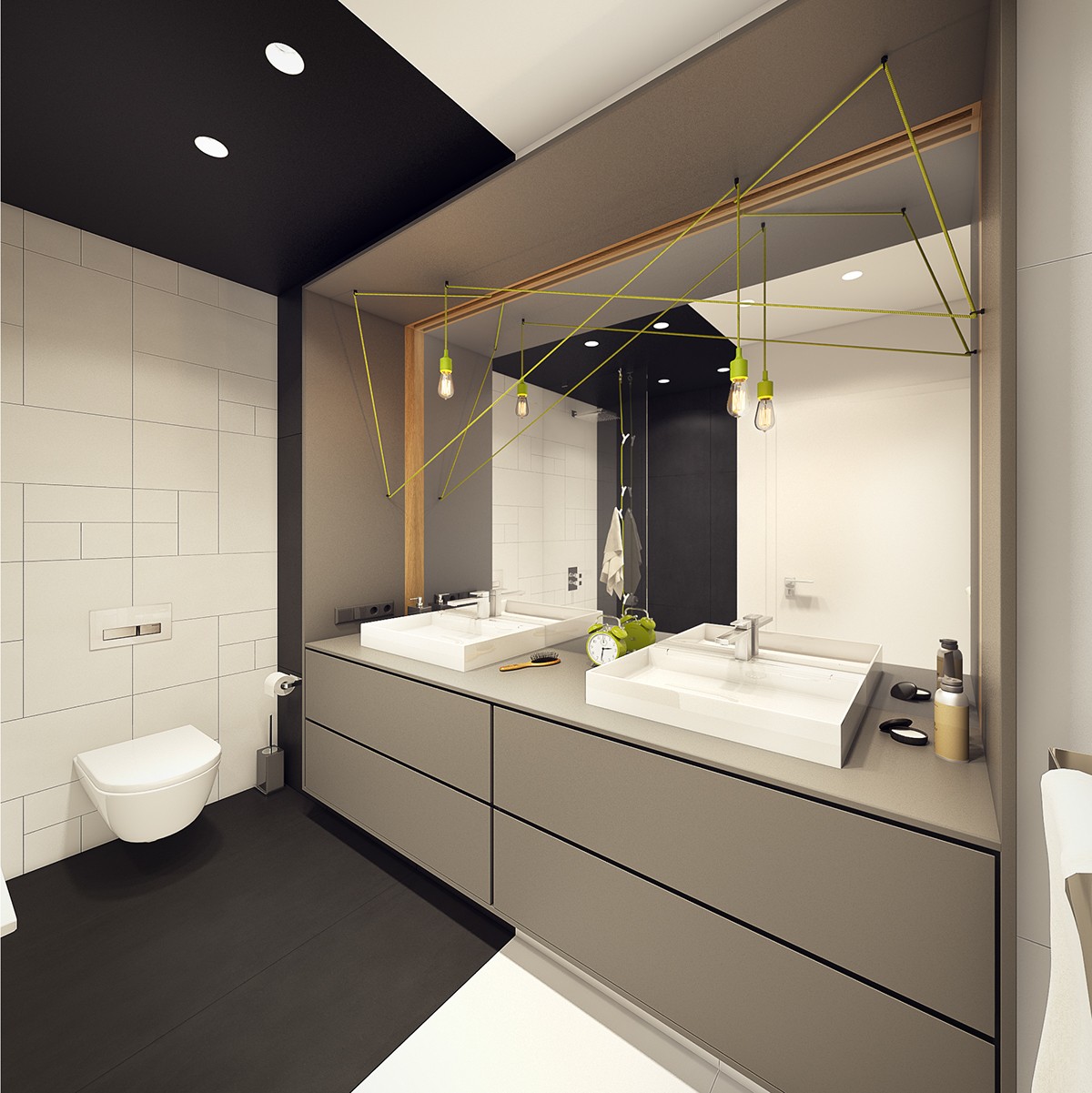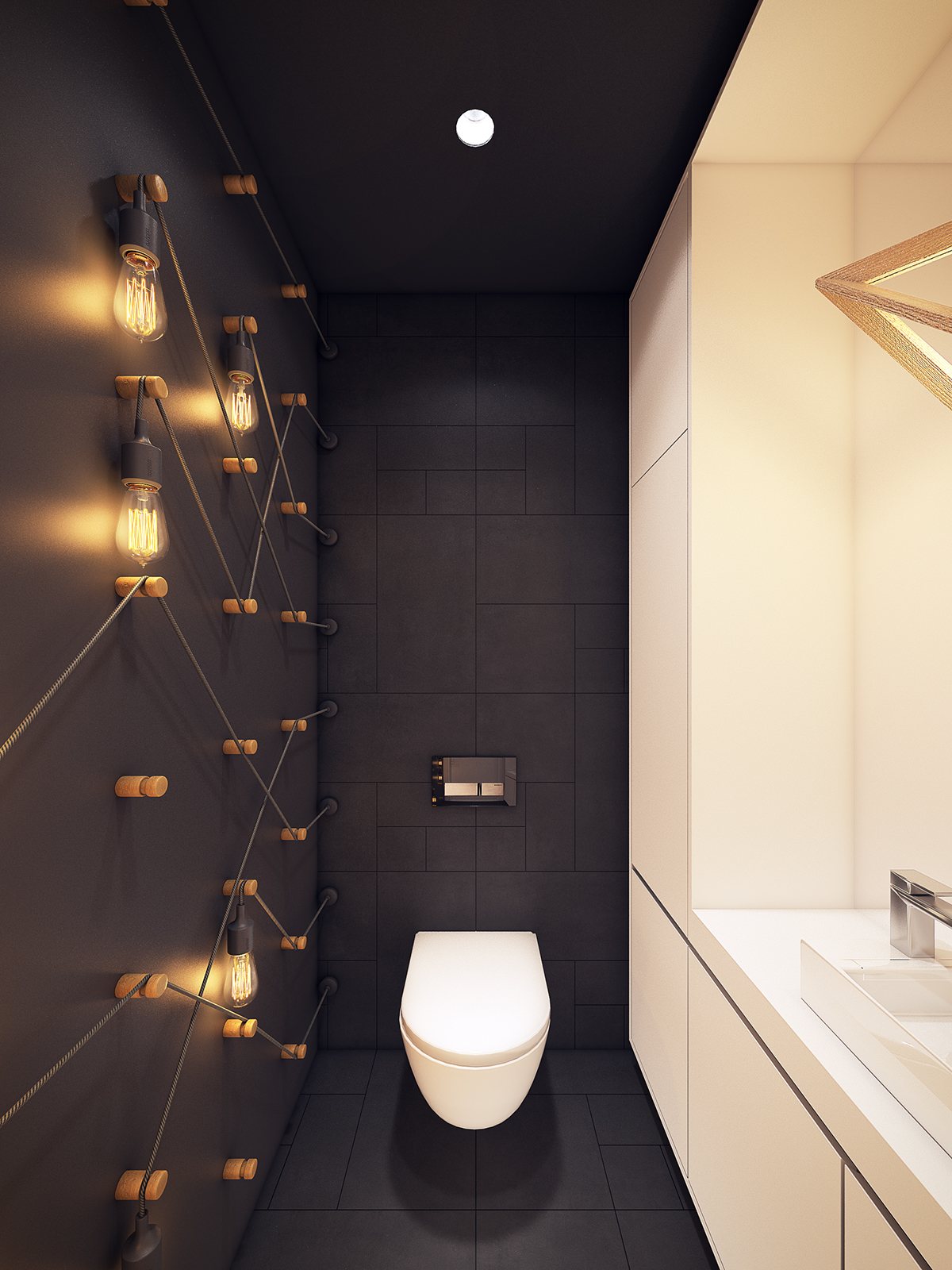 For the bathroom, it also presents a Scandinavian look with gray color. The unique lamps that hang on the wall with the winding electrical rope also cool which adorns this bathroom. So now, it is your turn to apply this Scandinavian apartment interior design for your apartment. Do not wait so long, let's do it right now!