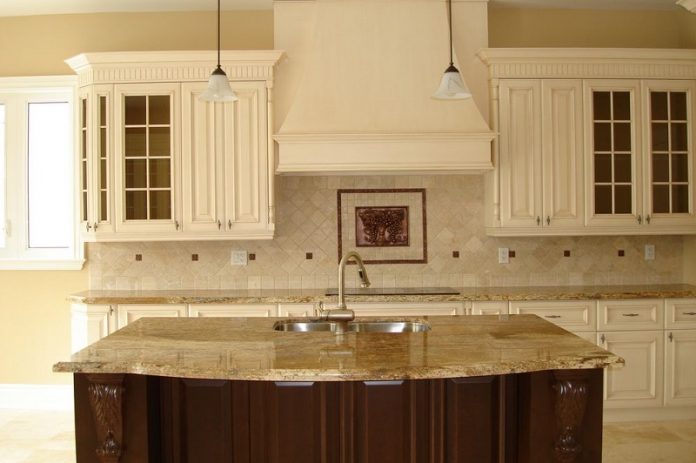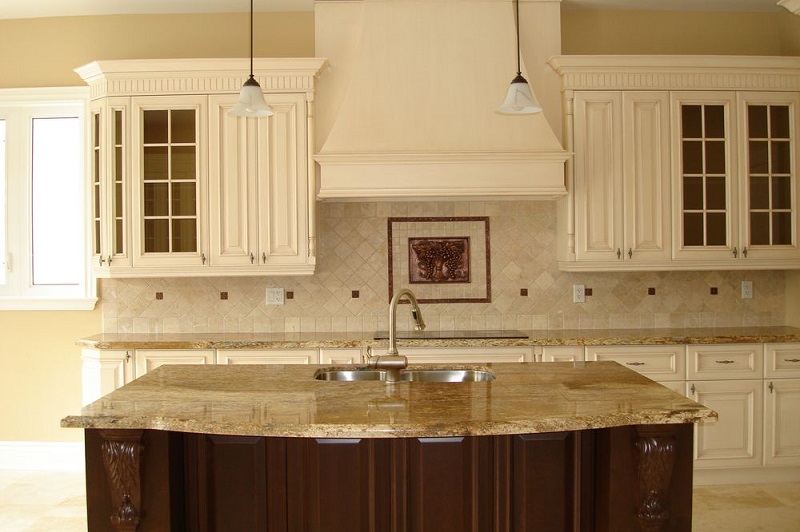 Worktops are one of the most essential aspects of every kitchen. It is upon the countertops that maximum work of the kitchen is done. While cabinetry happens to be the major style determinant of your kitchen, you cannot ignore the influence of the worktop under any circumstance. It resides on the horizontal plane just like the flooring and is quite prominent.
Naturally you have to select a material of the worktop on the basis of the color and finish as well as the workability and maintenance of the same. Durability and cost also happen to be major factors in this case.
Worktop materials have changed quite drastically over the years and now you get options of different materials and shades across all budgets. Technology has endowed upon us some super-tough materials that are virtually indestructible even for the most demanding of the kitchens.
Not only that, those craving for the most opulent kitchens can also get suitable worktops that are equally resilient and call for low maintenance. Here some of the best worktops materials are enlisted according to the demand sets that they cater to so that you can get exactly what you desire. Have a look.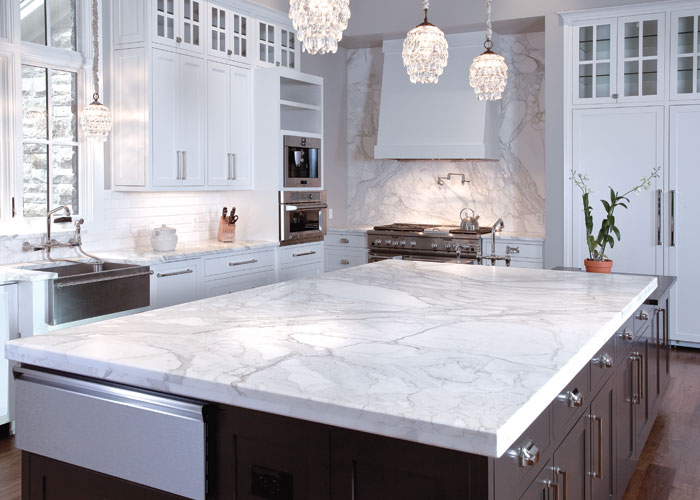 Timeless Appeal – There is no other material that can offer a more timeless appeal than that of granite. Granite worktops in London go well with every kitchen style but they do not come very cheap. If treated in the right way these can go on for a lifetime but that does not mean they are without flaws. Granite worktops require sealing for remaining waterproof and they do not react well with heat. This is primarily because granite is a porous material and it can get damaged easily.
Elegance – If you are thinking of making a statement and create an opulent ambience for your kitchen then marble has to be your number one choice. Though it is bit heavy on the pockets, but its stunning appeal can surpass any others and can awe anyone. You can choose a close alternative like that of granite or quartz for cutting the cost. But if money is not a concern, there is hardly any competitor to marble as far as five-star finish is concerned. Although it is advised to keep acidic and corrosive materials away from the surface for avoiding discoloration, marble worktops can be cleaned easily, and it does not scratch.
Budget-friendly – Laminate worktops are your only option if you have a tight-budget. The recent advancements in the manufacturing processes have made it possible for granites to come in finishes that are impressive and look far better than the ghastly work surfaces in the eighties and nineties. Nowadays, you can get laminates that look similar to quartz, granite, oak, or slate that offer a very convincing finish. The quality may not be as good, but they just cost a fraction of the original countertops and thus won't make a dent in your pocket. You should just keep in mind that some cheaper laminates are made poorly and can damage the chip easily and hence you should choose carefully. You should never attempt to use it as a cutting surface or place hot items on the laminates. Remember to use chopping boards all the time.
Nature Lovers – If you want to bring in a piece of nature inside, then a solid woodwork worktop is what you can try. However, they do have a set of drawbacks. The timber surfaces stain and scratch and discolor very easily and can leave the permanent scorch rings that don't look great. But at the same time, wood can be greatly appealing if it is cleaned on a regular basis and handled carefully. Hardwoods like teak have higher oil content that tend to be more resistant to water. But if don't mind a scratch or imperfection here and there then a wooden worktop can turn out to be quite cozy and homely.
Convenience – If you want natural looks without pitfalls then quartz is the most preferred material for you. Quartz happens to be water-resistant and no concerns are there for sealing or regular maintenance. New Quartz Countertops are also available in many colors and they are mostly man-made. However, you may have to spend more as quartz is available in various price ranges.
The above are some of the countertops that you can choose on the basis of your demand so that you can end up with one that will be most appropriate for your home, your kitchen's interiors and functioning as well as for you.