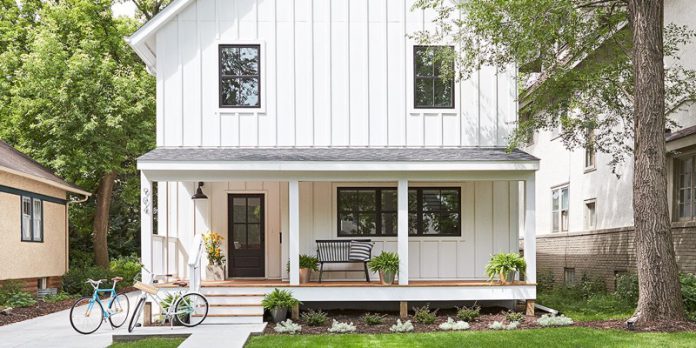 When it comes to your home, it is important to do whatever you can to keep it safe. Regular maintenance practices go a long way in keeping your home safe from many different hazards. What are these practices, and when should these different tasks be done?
In this article, we'll break down by season to provide you with some home maintenance musts to keep your home safe.
Fall And Winter Home Maintenance
When the fall and winter months roll around, there are many things you can do to keep your home safe. We've provided a breakdown of some season-specific tasks to improve the safety of your home:
For Fall:
Check your fireplace for damage, corrosion, or blockages, and schedule maintenance if necessary.
Have your HVAC systems serviced by a professional
Have your roof inspected
Clean out gutters and drainpipes
Inspect/clean major appliances, and look for damaged wires
Check water heater for leaks
Maintain/prepare outdoor hoses/sprinklers/faucets and wrap them for winter
Inspect windows/doors/insulation and repair if necessary
For Winter:
Cover your A/C units.
Check your basement for leaks
Check gutters, downspouts, and roofs for damage after storms.
Vacuum bathroom vents
Clean the coils on your refrigerator and freezer
Clean drains in sinks, tubs, showers, and your dishwasher.
Spring And Summer Home Maintenance
The spring and summer months present their challenges to keeping your home safe. There are different matters to consider when performing maintenance in your home. We've also outlined some tips and methods for these seasons below:
For Spring:
Have Your HVAC serviced, or clean and inspect a/c units
Drain or flush your water heater.
Check your roof for damages
Have your septic tank pumped
Replace the batteries in your smoke/carbon monoxide detectors
Remove the insulation from outside faucets and check for damage
For Summer:
Clean refrigerator/freezer coils facing the wall, as well as the drip trays.
Check your dishwasher for leaks
Check the kitchen and bathroom thoroughly for leaks.
Check the washers on all indoor/outdoor water drains and faucets and replace them if needed
Clean your kitchen exhaust fan
On The Subject Of Water Damage
You might have noticed that a significant amount of these tips involve leaks or other water-related maintenance. This is because water damage is a significant concern that needs to be addressed quickly. Not only can water damage significantly impact the value of your home, but it can also lead to unsafe conditions that can cause injury or even death if left unattended.
Flooring, roofing, and insulation need to be monitored regularly for water damage. Flooring can warp and even collapse when water damage is left unchecked and the risk of injury often comes unexpectedly and can cause serious injuries or worse.
Roofing is directly exposed to the elements and extreme weather conditions and needs routine maintenance and inspections to lower the risk of significant damage caused by leaks or pooling water. A roof with severe water damage can also collapse and cause injury.
Insulation is possibly the most unsafe place to receive water damage, and the most insidious. Water damage not only destroys the insulation in your home but also allows mold and mildew to grow within your walls. Mold can cause severe illness or even death if left unaddressed.
You should correct any leaking, damage, or water-related issues in your home regardless of the season for your safety.
Conclusion
There you go, a comprehensive, season-by-season guide to the home maintenance musts keep your home safe!