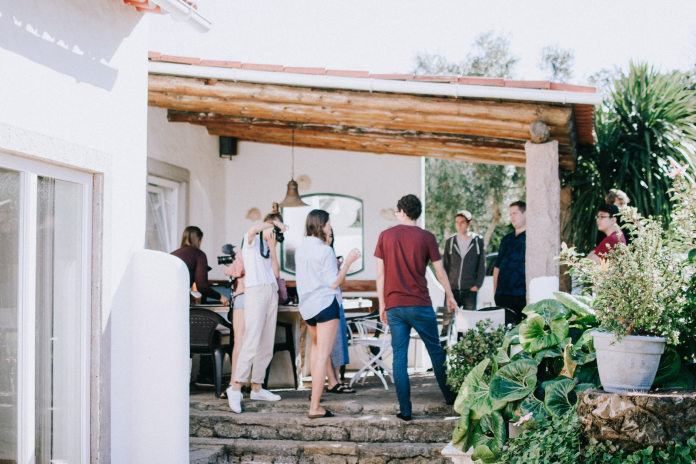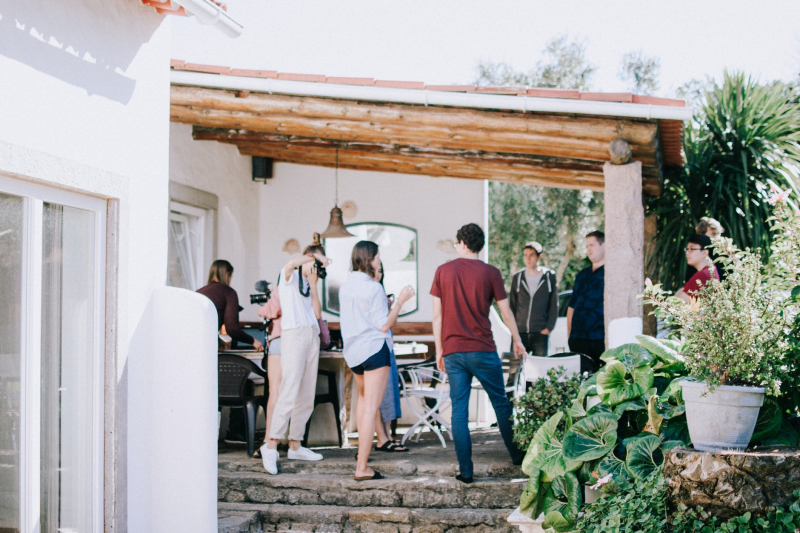 Everybody loves a good barbecue to celebrate a house warming or any event for that matter. The said kind of food is essential and mostly served in outdoor events like pool parties and gatherings. This is especially true after you just moved into your new house or celebrating a special occasion. Summer has become synonymous with barbecues and with the summer season just right around the corner. You came to the right place to know some of the tips and tricks on entertaining people outdoors! So what are you waiting for? Ready your custom yardsigns and continue reading.
Let's start with the tools
Everybody loves a good grill. However, as a centerpiece for your get together. You should consider going for something more significant. A great grill would have decent surfaces on both sides for food preps, as well as a hybrid system where you can use gas or charcoal. It also would have an added plus if your grill also has a burner so that you can make sure everything that leaves that grill is thoroughly cooked.
With these kinds of grills on-hand, you can surprise your guests with a menu that goes above and beyond, sporting a rack of ribs or fish. Your options increase depending on the quality of the grill you are working with. Some even give you a choice to smoke your meat, opening up a whole new spectrum of dishes you can use to amaze your guests.
Custom Yard Signs
Whether it's a birthday party or a home blessing celebration, adding a custom yard sign can amplify the "partyness" aura of your outdoors. You can get some cheap customized yard signs for your children's birthday or even for barbeque parties. They are also a cheap decorative idea, especially if you have a big yard, and they can make them look fully decorated.
Outdoor Landscape Lighting Matters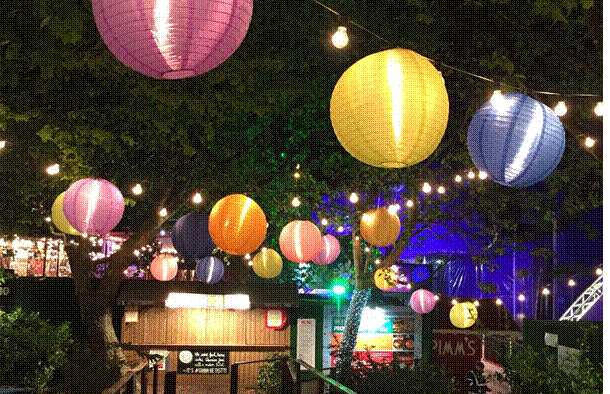 Everyone dreams of a perfectly landscaped garden that complements their taste. There are thousands of different design ideas one can use to beautify the space, depending on the yard's size and use. One of the most popular ideas is to build a garden of different themes. If you want it more elaborate, you can install a pond or even a fountain or a small waterfall. If you are sporty or if you have kids, putting up a play area is also ideal. If you have a more extensive space, a swimming pool is also possible. All these installations can surely beautify your yard but what would make it even more gorgeous is installing outdoor lighting. Having the perfect lighting can make your landscaped yard more lively or elegant, depending on how you want it to look. Lights create an ambient atmosphere that makes every landscape picture-perfect.
Here are some outdoor lightings to stage your backyard for entertainment:
Lantern lights are the most basic type of landscape lighting. You can purchase them in any home decoration store and what's better is that they come in different shapes and sizes. They are also colorful and very stylish. Moreover, these are the types of lights you can install in every corner of the space. They make pools, patios, porches, and pathways look elegant. Additionally, they also offer safety for anyone who walks along the area.
Ordinary pathways can look elegant when installed with path lighting. It makes the ambiance of any pathway entrance look sophisticated. You can design it with a theme of your choosing, which will make anyone who passes by feel like they entered a different era or another place. Installation of lights along the paths or walkways is also necessary for safety purposes. Well-lit paths make moonlight walks even more attractive.
Down-lighting and Uplighting
Both types of lighting create drama in the atmosphere, which adds more beauty to a landscape. You can put downward lighting in elevated areas and points in a downward direction. It gives a highlight to an object or space below it. It imitates the moonlight in places where its glow is rare or unseen. On the other hand, uplighting is used to highlight great objects. They are often placed beneath trees to highlight the maze of trunks and the canopy of leaves.
Shadow lighting, as the name implies, creates a shadow of an object behind it. The best location is in front of a tree or wall and placed on a flat surface like the ground or platform. You can determine the distance of the light from the subject so you can portray and focus on the object you want. It often creates a moody effect on the object of focus.
Floodlights are intended to highlight the best feature of a property. It is used not just in homes but also in buildings and other architectural structures. They may also be used to highlight fountains, waterfalls, ponds, and even old and tall trees. It often creates an atmosphere that showcases the elegance or the importance of a specific object. It is the type of lighting that attracts anyone who comes by to notice the subject.
Liquids
When we talk about liquids, we are not talking about the pool. Instead, we are talking about the food that is best served alongside your dishes. Having a decent bar is another thing that will surely have your guest coming back for more. This, alongside a fantastic barbecue, would amount to an unforgettable experience. But be warned. This comes at a price. Regardless, it is always nice to have a bar when you host a barbecue or any home party event.
You can either collect some beers, put them on the side, as well as non-alcoholic punch on the other, and let your guests choose what they want to drink. Or you can go ahead and follow a specific theme; this way, you can reduce the variation of beverages you can serve without them assuming that you cheaped out on them. You can go ahead and say Hawaiian and serve meats with pineapples as well as Tikis.
Plus+
If you want to dazzle your guests and heighten their experience, then you might want to create an outdoor kitchen. This method takes a lot of creativity and money, so if you are not willing to shell out another couple hundred for it. This part is optional.
Creating your Sink
You can fashion a sink to your liking using a garden hose and a small tray that can hold at least 5 gallons of water. You can also expect your guests to have a place to put their plates when they are finished eating, rather than them scattering plates, making it prone to breaking and accidents.
Keeping things cool
Nobody likes warm beverages. So, should you buy an expensive outdoor refrigerator? No, you go ahead and buy the smallest apartment refrigerator followed by a cooler so that you can keep your beverages cool no matter how hot the climate.
Author Box
Sabahat Akhter is the Project Manager for leading printing companies producing promotional advertising products. She has experience in Data Management and Products Quality Assurance. QA and large scale production workflows are her expertise.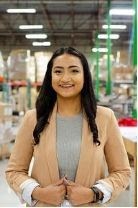 Sabahat Akhter, https://imprint.com