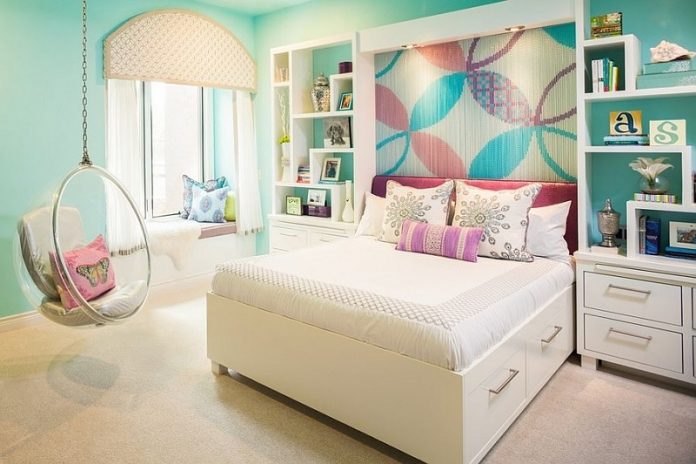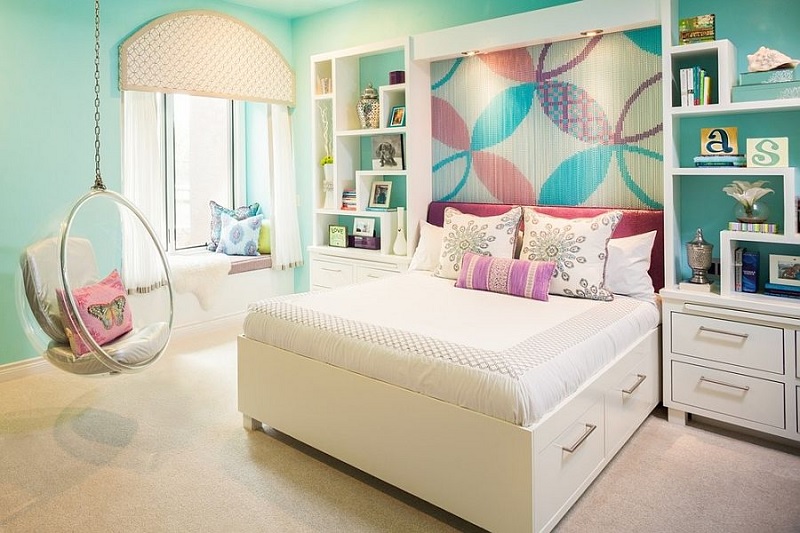 People love to stereotype, and most first-time parents do. Once they got the final ultrasound results showing the baby's gender, shopping for baby clothes and things come next to the day's agenda – pink for a baby girl and blue for a baby boy, and some sunny yellow bibs and mint green booties join in the shopping cart.
Aside from those cute pink-laced booties or blue plaid hats, the child's bedroom has to be made up according to the baby's gender as well along with the wallpapers, bed sheets and or the crib. Regardless which type of home you live in, a prefab home, in a villa or an apartment, take a look below on some easy home decor tips to design your child's bedroom.
For Babies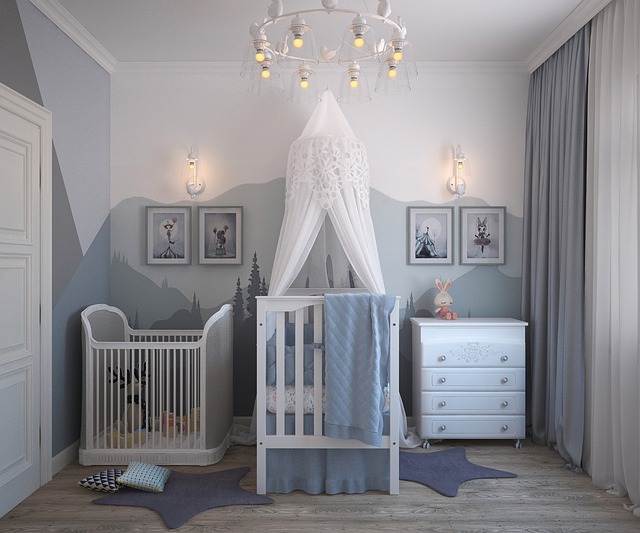 A baby girl's room in white or light pink color gives an airy and comfy feeling while a baby boy's in sky blue.

Wallpapers with playful accent like small letters of the alphabet or animals fit both genders, but flowers would surely look nice in a girl's.

Also, a floor rubber mat or carpet in different pastel color is a must to let the baby freely play, crawl or roll over without the harm of getting himself hard on the floor when he trips or falls.

Place storage boxes in a corner of the room for stuff toys. The child would eventually learn to tidy up his clutter by himself as he gets accustomed to elders' decluttering his surroundings after every playtime. Just make sure the edges are capped with rubber.

A

wooden rocking chair

with a soft cushion will give you comfort when cuddling or breastfeeding.Be creative in lighting the baby or toddler's room. Stylish lamps in a kitty shape or a ball light will add cosiness in the room.
Kids 4 years old to 12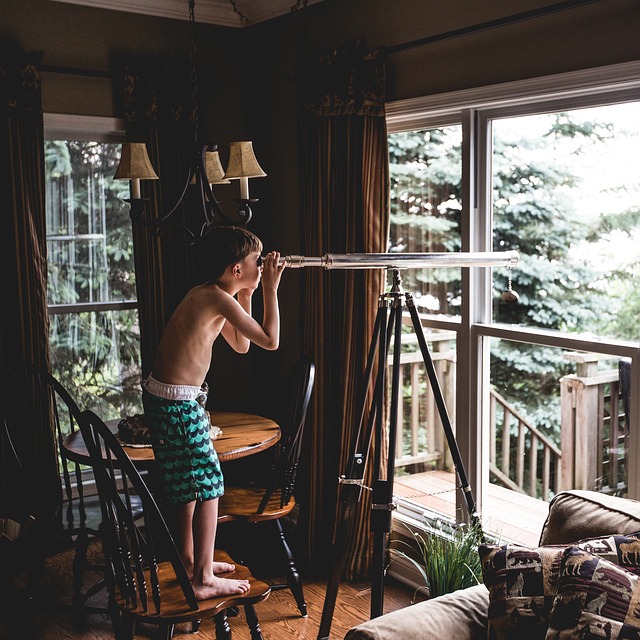 From 4 years old to 12, a child grows up fast, and he might just quickly outgrow that cute wooden bed you bought on his  5th birthday, so look ahead by opting for a bed that would surely accommodate his size until he reaches 6th grade or beyond.

The color schemes would still depend on the gender, but at some point, some kids this age are not really concerned about their bedroom color as they are more preoccupied with other things outside the home like friends and fun activities. Mothers would then be the sole decision makers on which color scheme would look best. Gray and white with either soft pink or blue would make the best color schemes.

Decorate your child's room based on his likes and hobbies. For sport lover kids, place or accentuate with actual sports items like a basketball, a tennis racket hanged crisscrossed on the wall or memorabilias from your kid's sport competitions like jersey shirts and medals.
For Teens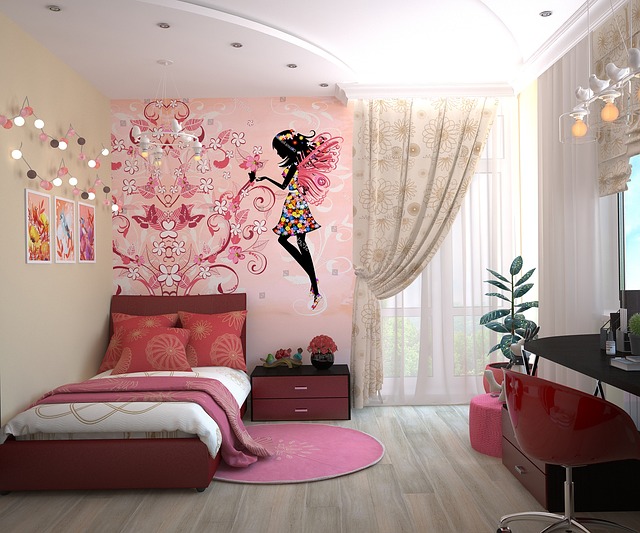 When your child is already a teenager, expect some of her friends to sleepover for a night or two during weekends. A double-decked bed or pullouts must be ready to accommodate this occasion.

A white desk for a study with compartments below for school supplies is a must. Place a study lamp on the desk and maybe a small potted plant on the other edge to balance the child's mood during study hours with relaxing green color of the plant.

Wall paints or papers are quite different now from when he was a kid. Solar system for boys or love graffiti themed for girls may just be a few of their preferences