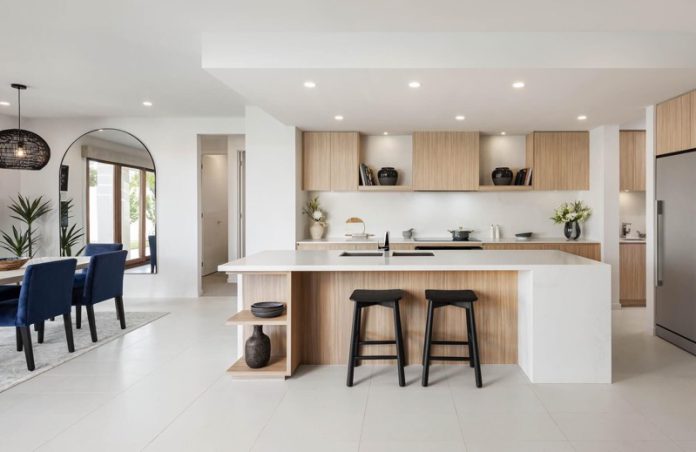 If you are thinking about selling your property, there are already a lot of steps to take into consideration. Not only do you need to find the right estate agent to help you, but you also need to think about how you can make your house as appealing as possible to potential buyers and ensure that you are receiving the best possible price. Although investing in home improvements can help to add value to your home, if you do not have the budget or the time for these big renovations, there are some other ways you can smarten up the property to make it more attractive. Below are a few suggestions to explore if this is a position you find yourself in and you would like to sell your house sooner rather than later.
Deep Clean the Interiors and Exteriors
A good place to start if you want your house to look its best is with a deep clean. Go through your belongings and declutter the home, perhaps moving some items into storage temporarily if you don't want to get rid of them. While it is important to make the house look like a home for buyers to see, fewer items can make the house feel more spacious. Furthermore, it can be easier for potential buyers to visualize themselves in a property if they do not see the current owner's items throughout the house. Try to make this space a blank canvas that they can see as their home rather than yours. Once you have decluttered your house, you should do a deep clean, as this will make the house look much more presentable. Do your best to keep on top of these chores while your property is on the market so that it can be ready for viewings at short notice if necessary.
You should also make an effort to clean the exterior parts of your property, such as power-washing the patio or decking to make it look fresh. Cleaning your windows is another sensible idea, as well as clearing any weeds that might be growing through cracks in paving stones, lawns, or flowerbeds.
Repaint the Walls
When you have finished your house's decluttering and cleaning process, you can start making some more stylish updates. You may want to consider repainting the walls in your home to refresh the space, particularly if it has been a while since you last redecorated. When choosing color schemes, consider more neutral tones, as this can be more palatable to potential writers. Lighter colors can also help to make rooms feel more spacious, especially if there is not a great deal of natural light in these areas.
Smaller Renovations
While you are repainting the rooms in your property can be a quick and easy way to refresh your interiors, you should consider other small renovations that you can do before you put the house on the market. For example, this kitchen worktop wrap can be a great way to smarten up the kitchen and give it a stylish finish. They can be placed on top of your current worktops for easy and quick installation. You could also retile the bathroom or the kitchen and put in new carpets or laminate floors. If you have the budget do this.
While making small renovations to enhance the appearance of your property is worthwhile, you should make repair work a priority. The scale of this also depends on your budget and time constraints, but issues with the property's structure can devalue it. You could always focus on smaller problems, such as touching up plaster work, fixing minor plumbing issues if there are any, chipped surfaces, and so forth.
Tidy the Garden
If you do have a garden attached to the property, big or small, try to tidy up this outdoor space. Simple steps like getting rid of weeds, cleaning the patio or decking if you have one, and pruning bushes and trees can make a big difference. You could even repaint your garden fence or walls for an approved appearance that will make this area more attractive. Gardens are very desirable features in homes, so if you do have one, utilize this for a quick sale for a good price.
If you are looking to sell your property this year and you are aiming to make a quicker sale at a price you're happy with, consider the suggestions above and see if they can help you achieve this goal.