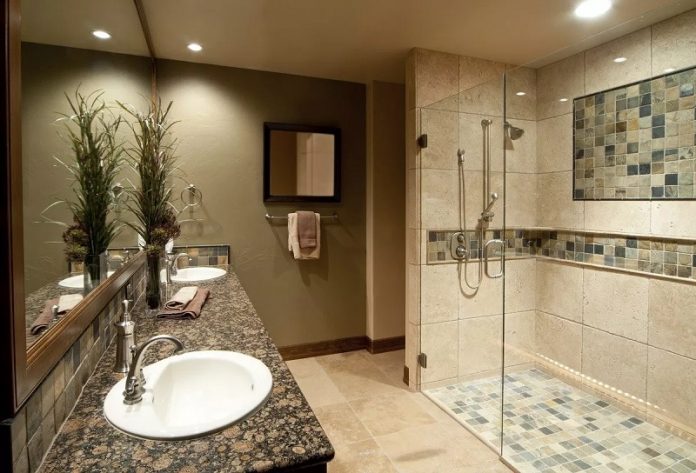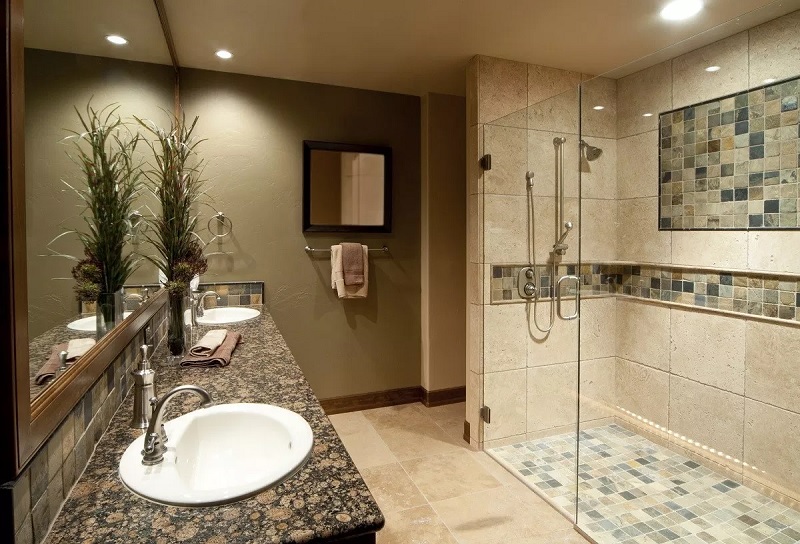 A bathroom renovation is about making your bathroom look new. It is about updating fixtures or installing new ones. It could be anything from the bathtub to the shower, or from the vanities to the sinks and tiles; whatever activities you do to give the bathroom a new feel fall under renovations. It may even include adding bathroom innovations such as motion-sensor faucets.
In some cases, one may gut the whole bathroom to change it all together. This is mostly the case when one is dealing with trouble spots or when they want a redo. When the bathroom is gutted, one may introduce features such as vents or lighting fixtures that were missing before.
In some cases, one may be looking for affordable bathroom renovations to bring their bathroom's electrical systems to standards like with commercial spaces. This can also be done for old homes where the electrical branches need updates for the sake of efficiency. Other than the electrical systems, a renovation may also deal with faulty plumbing. Whatever the reason behind the renovation, here are six tips you can use:
Hire an expert to run the project
Even when you are renovating to correct the plumbing, a renovation specialist is most suited for managing the job. Plumbers run the pipework. They may install the fixtures and do it well. However, it is the specialist who can organize the proper sequence of trades. They will help you to avoid mistakes that would otherwise prove costly if you run the project yourself.
Buy products that comply with standards
Another benefit of consulting with a professional early on is that they will be able to advise on what you should buy. You may want to import some parts, or source them locally, but whatever the case, they need to meet local regulatory standards. Remember that a plumber is not legally allowed to install a fixture that is non-compliant, meaning that you may end up spending more than necessary.
Do not overcapitalize
In a bid to get the bathroom right, you may go for the expensive tiles, taps and a variety of bathroom innovations like self-heating toilet seats. If the plan is to sell your home eventually, ask yourself whether you will be able to make that money back. If you are renovating for yourself, consider only that which will be necessary.
Plan your layout
The right layout will determine how functional and comfortable your bathroom is. It will also be a factor in affordable bathroom renovations. It is important to consider the flow of the layout that your specialist suggests. The floor plan options that are available are countless; the only problem may be your budget. Consider also how the features you want will appear in the layout.
Consider the storage space
Many affordable bathroom renovations have a lot to do with small bathrooms. This is because such spaces have few demands. However, the problem with this comes when the homeowner wants to put a lot of stuff in there. Remember that you want to have room for the toiletries, towels and other accessories without the room feeling cluttered. If space is an issue, consider having vanity cabinets or shelves.
Lighting is key
You can get everything right and spoil the broth with the wrong choice of lighting fixtures. As much as you want your choices to look fancy, they must also be able to do the job for which they exist. You need to be able to see clearly in the bathroom. When choosing your lighting, remember that there are many bathroom innovations that will also be efficient in terms of energy usage.
How a bathroom renovations specialist can help
A renovations specialist can advise you from the conception of your idea to when you see it fulfilled. They can suggest layouts and designs that may work with your space, they will recommend what materials you should buy and they will install some fixtures. When it comes to other choices based on preference the specialist will advise based on what would work and leave you to make the choice.
Renovating your bathroom can be overwhelming. There are so many things to consider. If you are looking to make your bathroom feel new, speak to your local bathroom renovation specialist today to see how they can help you renovate your bathroom.