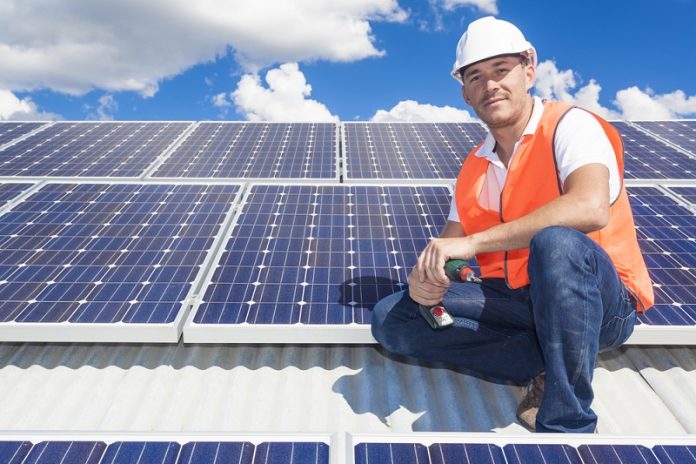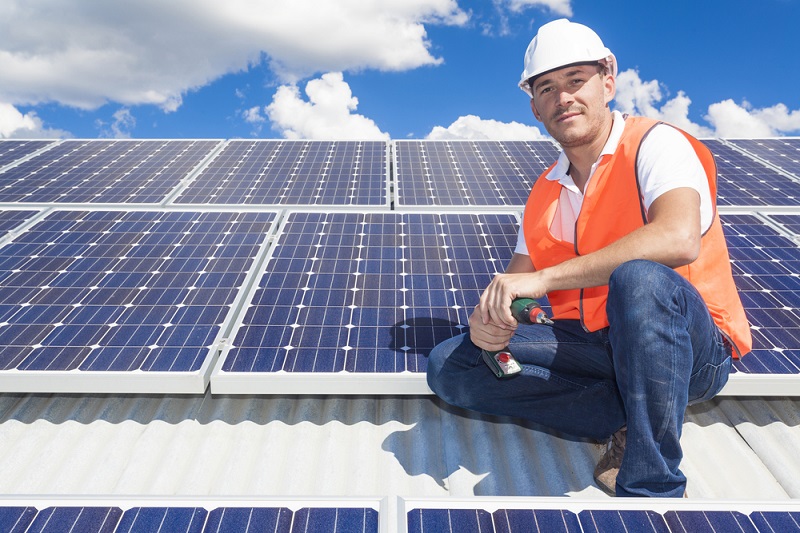 Installing a solar power system in your home is a great decision and a big move. It will definitely save you a lot of money in the long run, not to mention all the positive effects it has on the environment. On top of that (literally), it really looks good.
But the installation itself might be somewhat costly and tiresome. However, it has to be done, and, of course, the sooner the better.
Depending on your priorities and possibilities, you can choose one of the three options: Turnkey which will completely spare you the involvement in this quite complex operation, but might cost you a bit more; hiring an independent contractor which seems like a Goldilocks solution, i.e. it is somewhere in the middle when it comes both to your time and money it requires; and DIY, which is definitely the most affordable one but requires your complete involvement, a lot of effort, as well as some knowledge and skill in this matter.
Solar experts at Action Air Conditioning, Heating & Solar weigh in on all of these options.
Turnkey
This option is perfect for busy people who can't really spare a lot of time, wish the installation to be done in the most efficient way, and are not sorry to pay for it.
If you hire a turnkey provider, they will take care of the design of your system, obtaining all the necessary parts and the installation itself. This option requires zero effort from you, however, the average price of this type of installation ranges between 15000 and 20000 dollars.
It could be somewhat lower, but normally not less than 10000 dollars, depending on various factors, so the price is something to keep in mind.
Of course, it still does pay off on the long run anyway. The question is just whether you can afford to spend that much money in a single take.
Independent Contractor
This is the median solution, allowing you to be involved in the process of design, purchase, and installation up to a point, but without taking the full responsibility and having an expert professional to actually take care of the job.
Some of the best solar companies in Southern California strongly suggest this approach. Basically, you have the option to choose how much you want to participate in the process and in which part of it you feel comfortable taking part.
This means, for instance, you can buy the equipment yourself, ask the contractor for advice or some kind of mediation or leave it completely to them. In this way, you can also manage the costs of the entire process.
Speaking of which, the average cost of this option for installation of the solar power system varies between 10000 and 12000 dollars, again depending on different factors.
However, the costs of maintenance and installation, including electricity charges go down significantly when you start using a good solar ac. Contractors that are professionals in installing solar air conditioners should be contracted for the job.
This is because the same requires specialization and proper technical experience. This is not something, which contractors who only work with traditional air conditioners can offer.
DIY
This option is normally the most economical one, but it requires investments of a different type. Namely, in order to able to install the solar panels and connect the entire system yourself, you need to do some serious research and get informed about a number of things.
You also need to be aware that this will require time, so you might want to take a few days off at work. If you're planning to choose this option, some construction knowledge and experience might come in handy.
The average cost of this type of installation is between 6000 and 8000 dollars, so it is by far the most economic one. It is ideal for people who love hands-on work, love doing everything on their own and take pride in being able to do just about anything, even assembling their own little power plant.