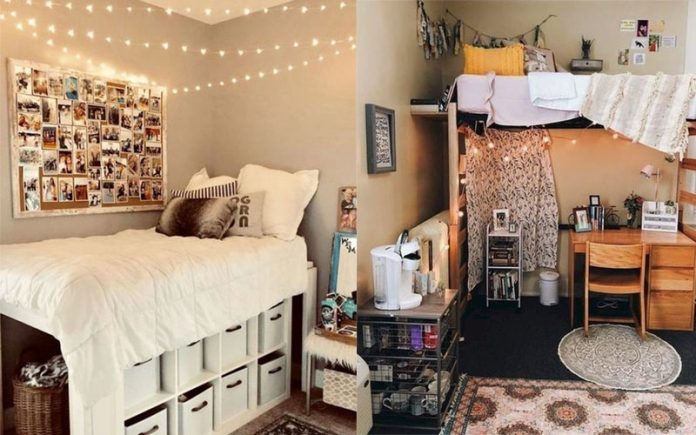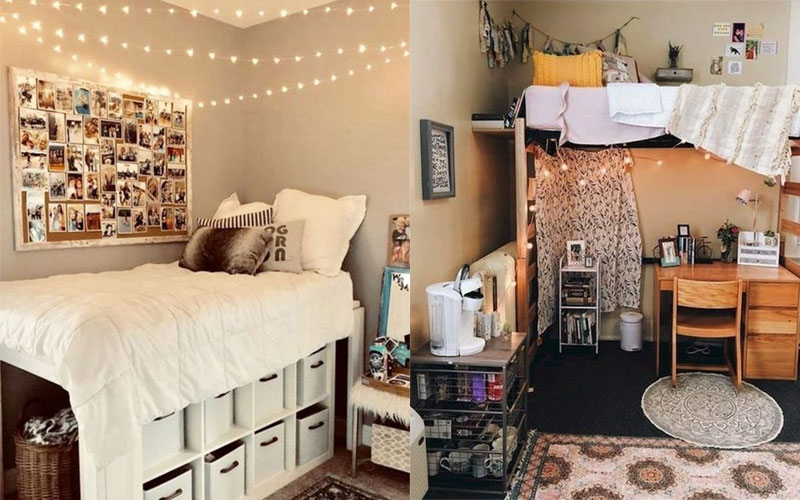 roohome.com – Soon the new school year will change. Who here is getting ready to go to the desired college? It might be inconceivable what it's like to study at universities, especially universities abroad. However, do you imagine how to live there with a tiny place to live?
Student residence or also commonly called dorm is no stranger. Its tiny size might make you feel uncomfortable when you are there. So, one of the tips to consider when entering a university is to make the dorm a comfortable place. This is because you will stay here for a long time. And especially for you who prefer to spend time off by resting in the room, decorating the dorm to make it a comfortable residence is a must.
One way to make a tiny dorm a comfortable place is to make it feel more spacious. This is because usually a small room will feel stuffy and uncomfortable. So, here we have provided Tips to Make The Tiny Dorm Feel More Spacious. So, let's check it out!
Using white as a basic color
One disadvantage of small rooms is that they are stuffy and uncomfortable. So, here you need to make your dorm feel brighter. The first tip that you can apply to your dorm is to use white as the base color. The white color will make the dorm not stuffy and wider.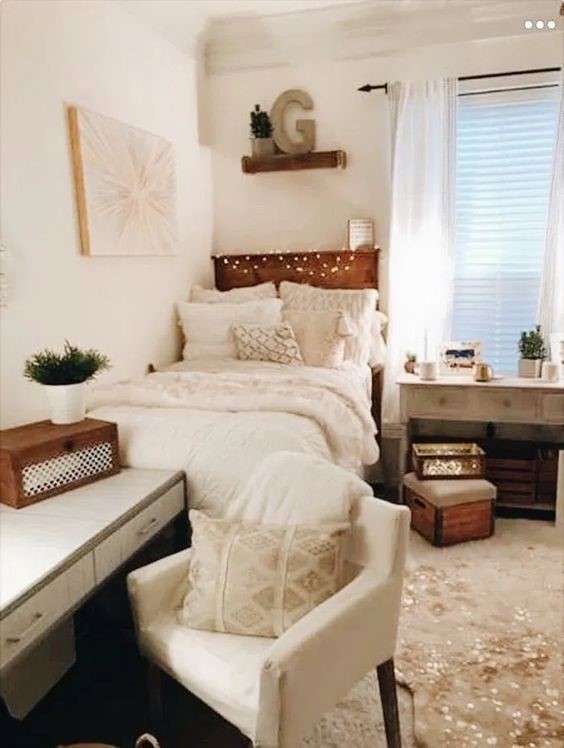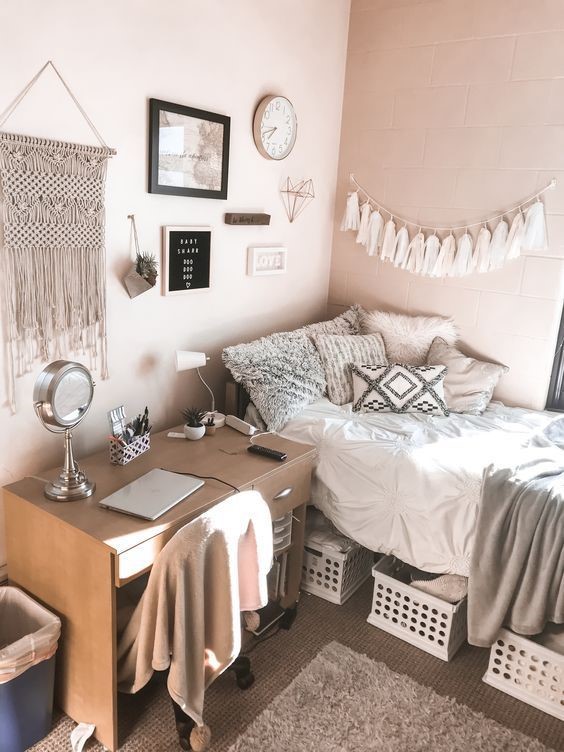 Luckily for you, if you have a large window in your dorm. Sunlight can enter freely into the dorm through the window. This will make the dorm feel much wider and more comfortable. Sunlight entering the dorm will bounce off the walls and make the room much brighter. In addition, the atmosphere of the dorm will be warm.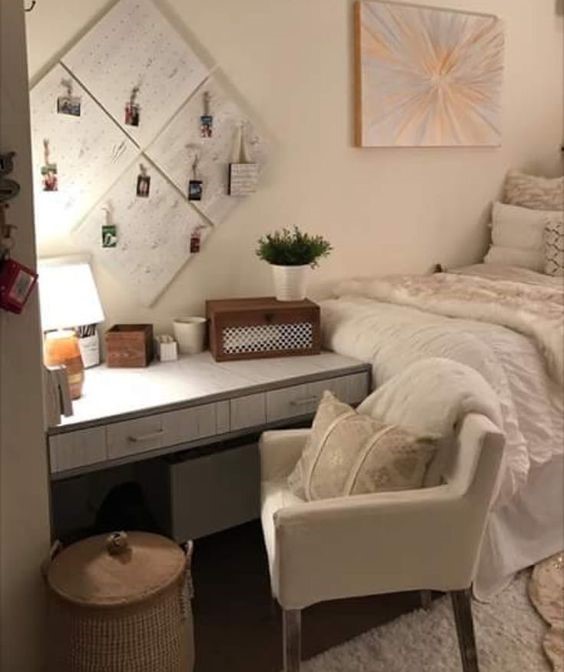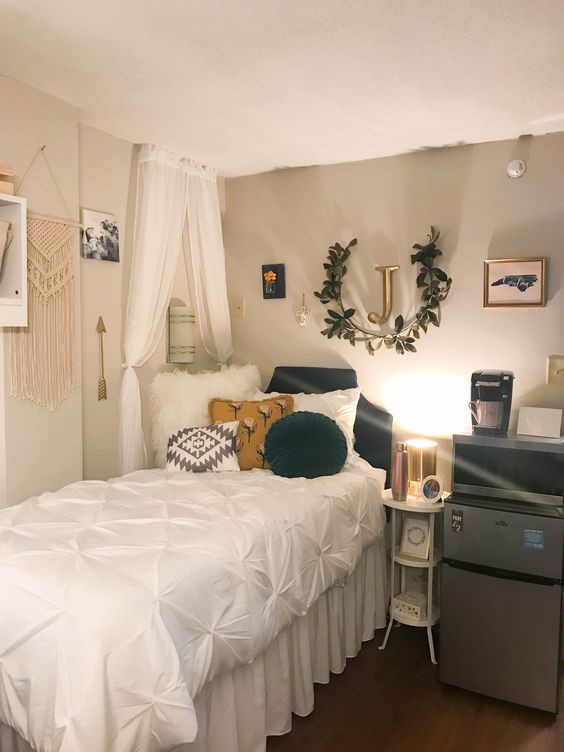 The white color can not only be applied to walls but also can be applied to furniture. To make the room feel brighter and not stuffy, you can choose some white furniture. Usually, this tip is widely applied to women.
However, using white alone is not good for a dorm display. The dorm will look stiff and will certainly be uncomfortable. So, use some items or displays with the color you want.
Use mirrors and put them in the right place
The next tip for making a dorm much more spacious is to use a leaning mirror and place it in the right place. Using mirrors is a practical way that you can apply to your dorm.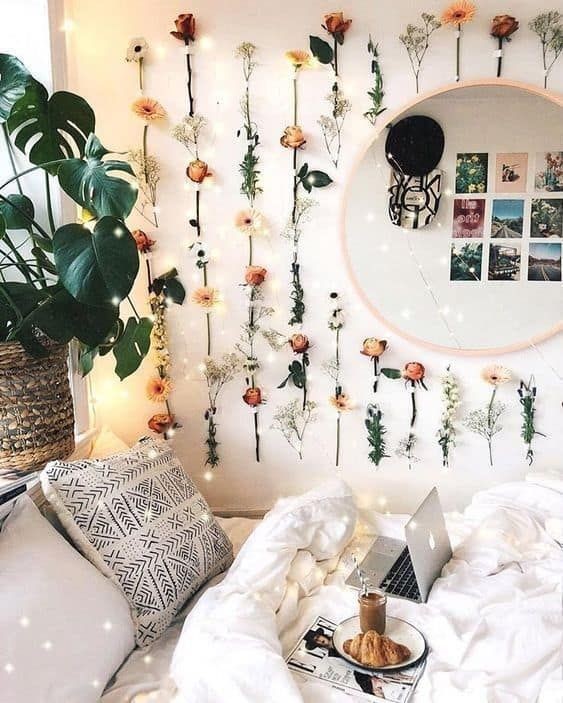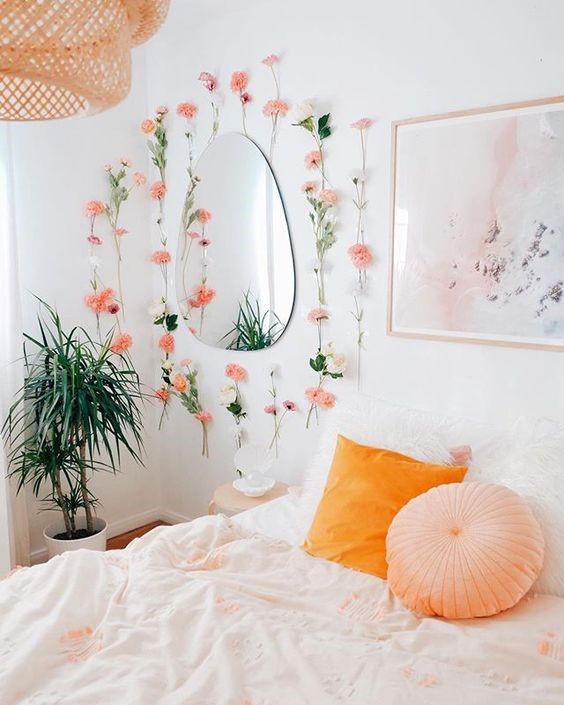 There are so many benefits that you will get by using a mirror. In addition to making a small dorm feels more spacious, a mirror also makes the room brighter and more attractive. Light entering through the window will also bounce off the mirror and this is what makes the dorm will be brighter and feel comfortable. In addition, the function of the mirror is not to reflect but can also be used as a display that will make the dorm more attractive.
Use open shelves
Maintaining cleanliness of the room and room neatness of course things that must be done so that the room does not look dirty and scattered. So, the dorm will be a comfortable place.
To tidy up your things, surely you will need a shelf. To make your little dorm look more spacious, you can use an open shelf. With this, the room won't feel cramped because an open shelf won't reduce the space in your dorm.