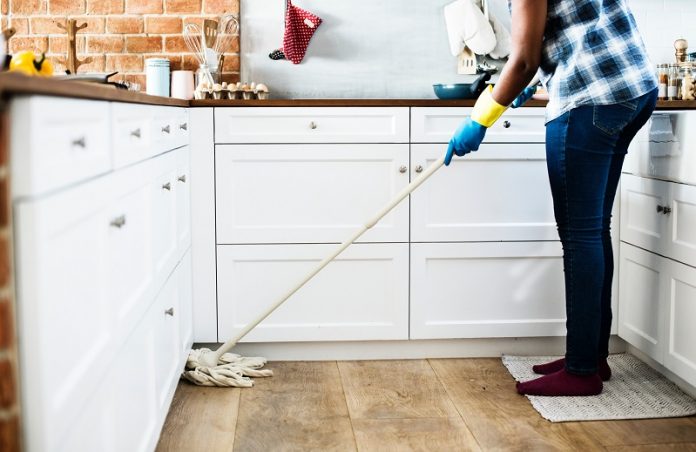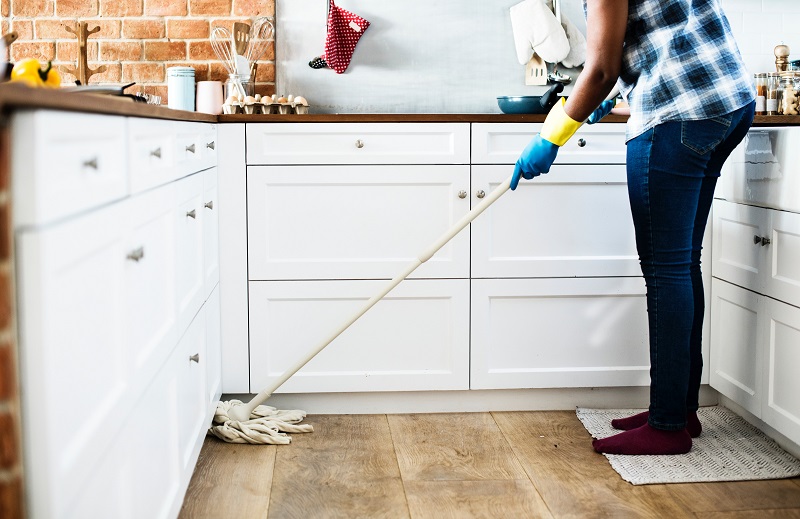 Dust and tons of debris are expected side effects of a home renovation project. But that doesn't mean you have to endure living inside a ragged, chaotic house while the construction work is still ongoing.
Whether it's the kitchen or the living room that you plan to remodel, consider these ways to keep your home tidy even amidst the chaos of a renovation:
1. Hire a cleaning service
Be honest with yourself. If you think you're already busy enough managing the renovation, going to work, and taking care of the kids – do yourself a favor and hire a home cleaning service. This way, you can focus more on important matters instead of dealing with the daily construction mess.
For your convenience, you can make use of a housekeeping app to book a cleaning service. All you have to do is enter your information then pick a time most suitable for you.
2. End each construction day on a clean note
If your renovation project is going to take several days to finish, you need to ensure that every day the work area is left clean. After a day of renovation work, put everything away and run a vacuum over the area before you go to sleep. This will keep dirt from spreading to the rest of your home; plus, the contractor can start on a clean slate the next day.
You may also want to talk with the contractor about the daily cleanups after each round of renovation work. If you can request that they tidy up their work area a bit at the end of each workday, it can significantly reduce the amount of cleaning you have to do afterwards.
3. Block the work area
Since the project is still ongoing, you won't be able to control dust and debris 100%. But at least, you can lessen it by hanging thick or heavy duty plastic sheets over doorways to isolate the work area from the rest of your house. It may look unpleasant but it will make a huge difference in containing the mess.
4. Take out what you can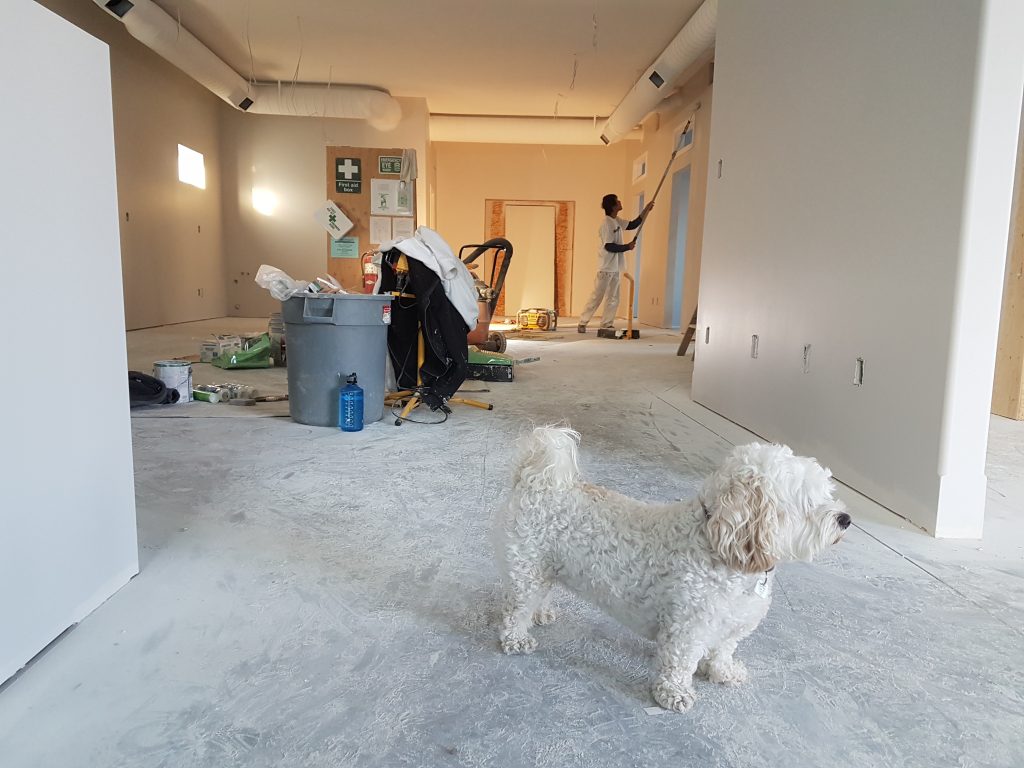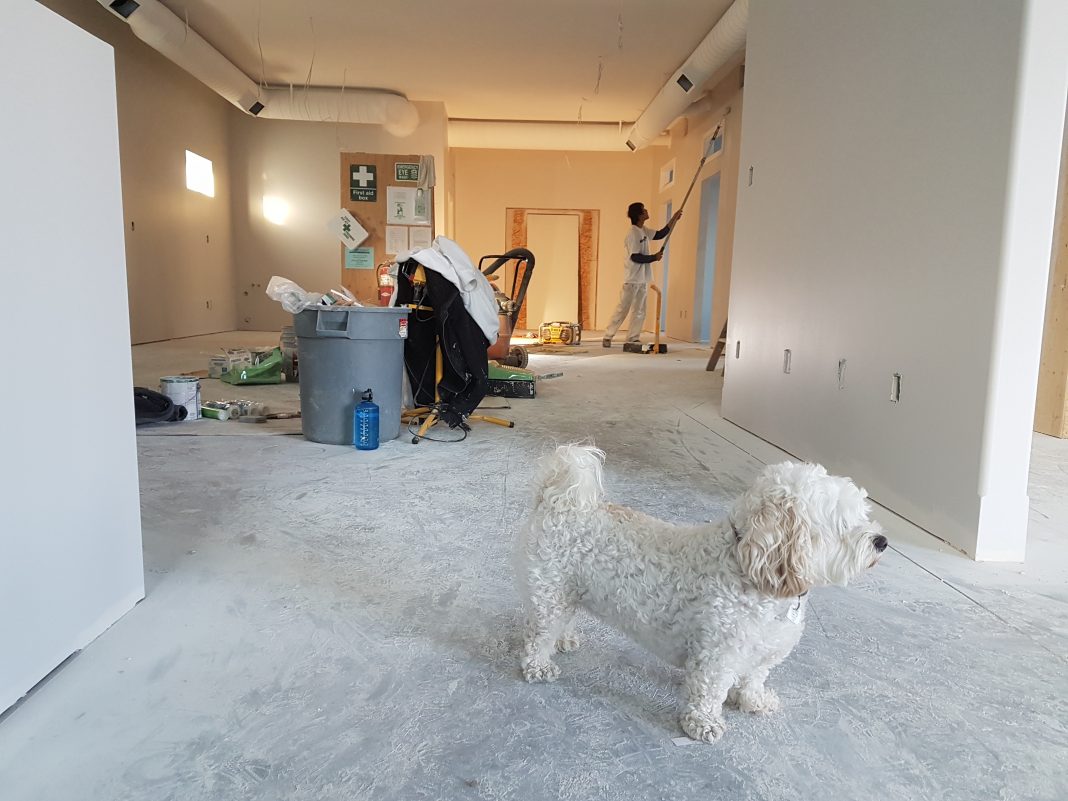 Before you even begin the remodeling work, take away anything from the area that will be affected by the construction work.
If possible, remove decorations, clothing, furniture, and any other household items, leaving the renovation area completely bare. This will prevent your houseware and furnishings from getting dusty or dirty, and avoid the possibility of damage.
5. Build a path
If your renovation project is happening in an inner room far from any entry door, create a path using heavy canvas tarps or carpet scraps. Place them in every area where the contractors will pass back and forth during the construction. For instance, you can create a path of canvas tarps that run from the work area to the door.
By building a path, you can prevent contractors from tracking dust and mud throughout your home. Once the work is done for the day, you simply have to pick up the tarps, shake them off outside, then stow them away for next day's construction.
6. Air out the room
If the weather is good, open the windows and window screens of the renovation area while work is ongoing. This will help provide enough ventilation for your home and also prevent dust and debris from getting trapped in the mesh of window screens.
7. Cover items you can't take out
For household items you can't take out because they're too heavy, cover them with heavy duty plastic. This will protect and preserve the original look of your items during a renovation project. Also, it will prevent dust and debris from getting inside the cracks and crevices, and the finish from getting dull.
8. Keep the vacuum cleaner nearby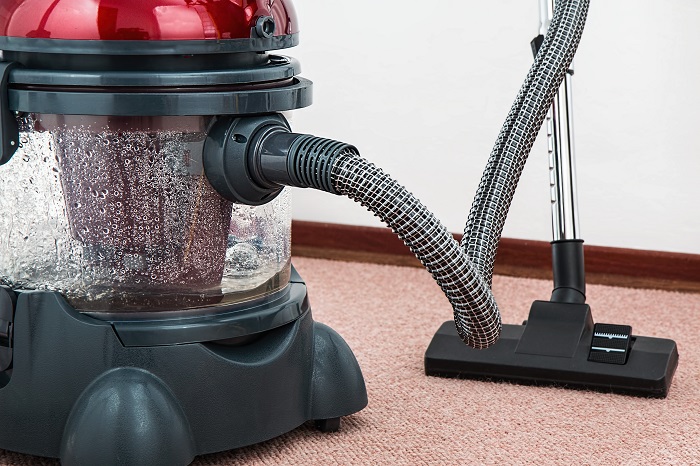 In many remodeling situations, a vacuum cleaner is crucial in maintaining cleanliness. The real game-changer is in keeping your vacuum cleaner nearby so that you can access it anytime you notice dust piling up. To stay on top of things, use your vacuum several times a day during the renovation.
It's a given fact that renovations can become extremely messy. But as long as you're extra aware of your extra cleaning requirements, you'll be able to keep your home clean.
However, if the chaos left by the renovation work is more than what you can handle, don't hesitate to seek help from a professional cleaning service.