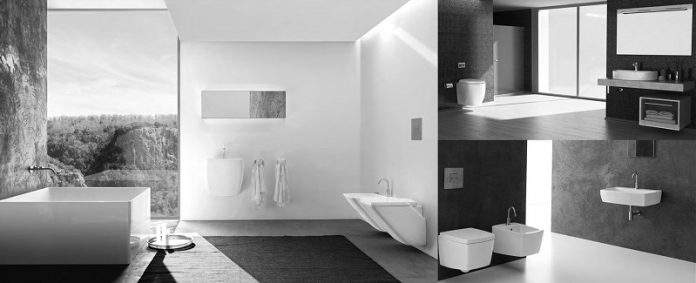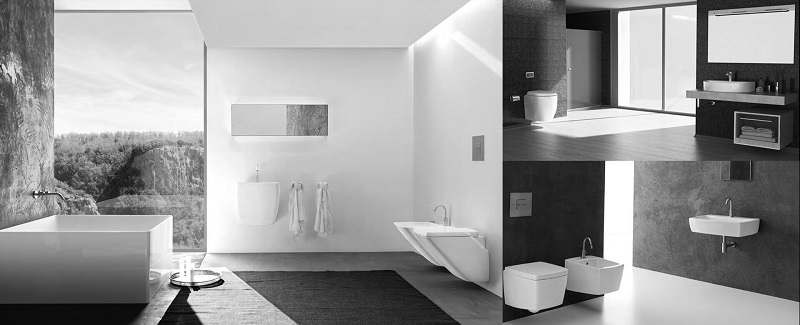 Designing a luxurious bathroom sure is an exciting and rewarding process but it can be an equally tricky task. While a well-layered plan and a good design structure can lead you to design the best bathroom you have ever been in, tiny mistakes here and there can make things take a disastrous turn and can make all the efforts you have put in, go down the drain. But while we are here, you don't have to worry about any of this, at all! We have got you covered and compiled a list of design mistakes that you must avoid when designing your very own luxury bathroom.
Mix and not match?
While you are into the process of designing your own bathroom, you will find yourself loaded with so many different options that you like. You would also feel a need to comply with the ongoing trends and you might want to incorporate all of those different designs, patterns, and textures in your bathroom. During this, the biggest mistake that one can make is putting together many different textures and patterns. While sometimes this might work well but if not, it could make your entire bathroom look like a design disaster. One must avoid using a lot of different textures and stick to similar textures. On Queo you can find the option of buying the entire ranges of luxury bathroom fittings that will compliment each other well enough to make your bathroom a truly beautiful and a luxurious space.
Is your bathroom really your own?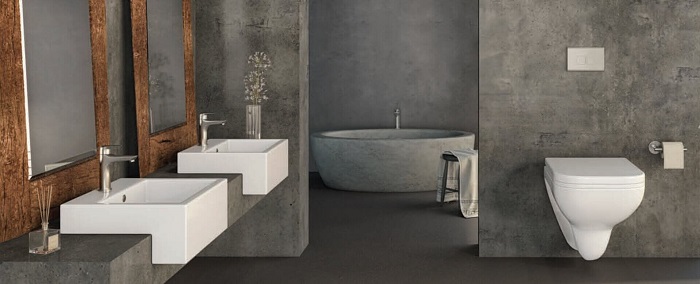 When selecting a design pattern for your bathroom, one thing that you must not overlook is personalization. No matter how amazingly well designed your bath space is but if it does not reflect your personality in it, it is lacking highly on character. You will not be able to enjoy the luxury features of your bathroom if they do not comply with your personal taste, preferences, and requirements. A good bathroom for you will be the one that delivers the features that you love the most. Queo has gone to an extra end and customized products that match all different tastes and requirements. Consider the La Musique, it is the absolute perfect addition to all music lovers' bathrooms. You could be a bathroom singer and this could give you the perfect tune to groove on. Or you might be a nature enthusiast and the amazing range of products curated by Queo can help you recreate the majestic experience of bathing in a waterfall, rainfall or a jet stream right at the comfort of your home. Now that's what you can call real luxury!
Detailing all the way!
Designing a luxury bathroom can be quite exhausting. From picking out the right bathware like designer wash basins, designer taps, right tiles, colors, and what not. But amidst all this confusion and chaos, one thing that manages to escape our attention is the domain of bathroom fittings. While we are so engaged in selecting the right bathware products, we often end up going for just about anything when it comes to bathroom fittings. This is what really messes up with the way we expect our bathroom to look like. One must take up this domain very seriously or our bathroom won't really come out as we are expecting it to. Detailing is what makes luxury what it is, which is why we must never overlook fittings. Queo's amazing range of bathroom fittings is bound to impress you with their effectivity as well as style quotient. They are the absolute perfect additions to your dream luxury bathroom.
Underplay your way to luxury
Another mistake that people are bound to make is that while designing a luxury bathroom, we might go too overboard and end up making our luxury bathroom a chaotic space. One must be constantly careful of the designs, patterns and the textures that are being used. A luxury bathroom will always be an undertoned space with an aura that reflects class. Queo is absolutely great at designing products that spell out luxury in all senses. The supremely finished products made out of the best of materials and the sleek designs can make your bathroom look just the way you have imagined it to be.
So go on, bring out the designer in you, lay out a design plan and with a little help from Queo in its execution, you can put together the bathroom of your dreams. A luxurious life is on its way, are you ready to grab this opportunity?