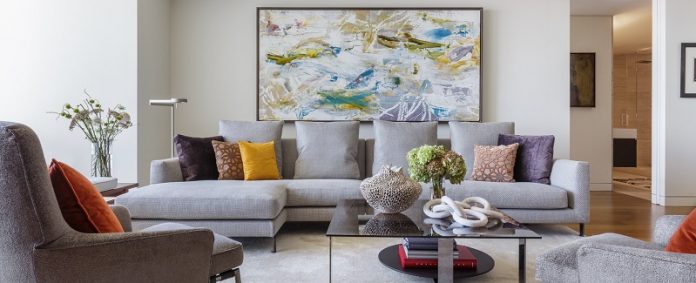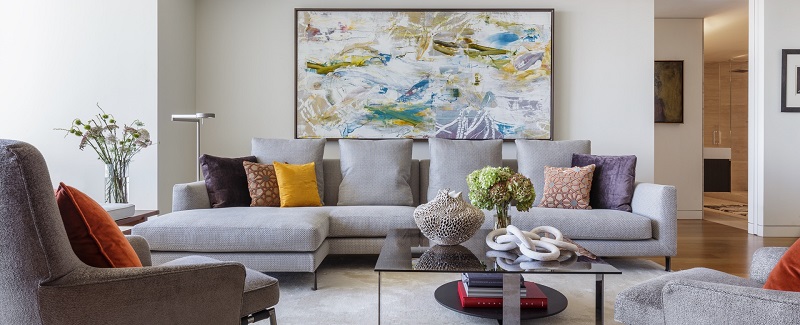 As 2019 begins to get into full gear, many people start to think about making some changes around their homes. The new year is the perfect chance to change the way your home is decorated and the feel it has. This is especially true if you have not changed your home décor for a while and it needs refreshing.
Of course, most people will be working to some kind of budget which means they will have to focus their efforts on certain rooms. One of the first places to start is the living room. This is one room that the whole family spend time in and is also one part of the house that most visitors will see. Getting a fresh new look in there will not only impress guests but will also give your main relaxation area a new lease of life.
But just what interior design tips are there in 2019 to make your living room look amazing?
Stylish living room design ideas for 2019
Interior design is an ever-changing world and the new year will no doubt see new trends in how to decorate your home. In terms of your living room, the below are great ideas that you could use in 2019 to transform the space.
Wooden shutters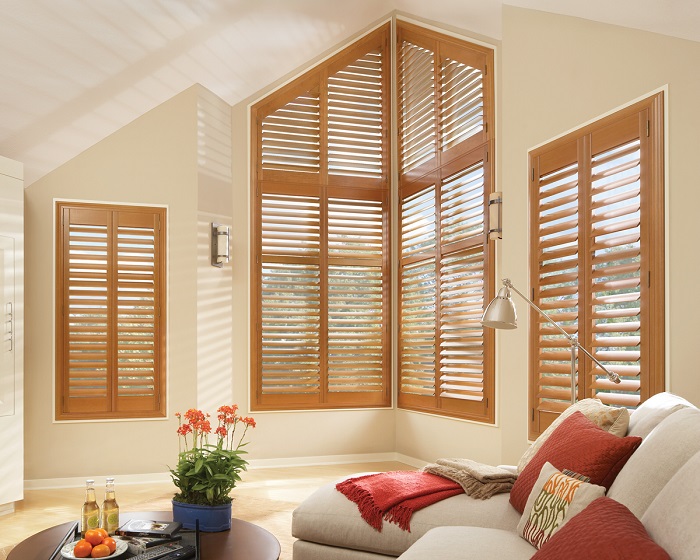 A popular way to improve the look of your living room is to install wooden window shutters. These shutters give a new look to a room with minimum effort and expense. They also have the practical advantages of being able to control the amount of sunlight that comes into the room and to guard your privacy from passersby. Modern wooden shutters come in a range of designs and materials, so you can pick the one that gives the look you prefer.
Consider storage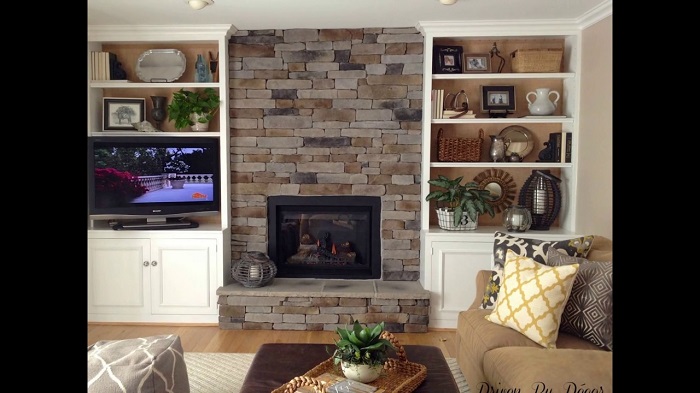 The living room can sometimes get a little cluttered due to it being so well used and storing so many family possessions. A great tip in 2019 is to install more storage in the room so that you can tidy up the clutter to bring a feeling of more space. How you go about this will depend on the size of room you have. While bigger cupboards or bookcases work well for larger rooms, smaller living rooms may be more suitable for modular tables or stylish storage boxes.
Add a mirror
Another interior design trend that you could use this year is mirrors. Adding one or two mirrors to your living area will reflect the light around the room for a lighter feel. There are lots of mirrors to choose from, so be as daring as you like with large statement pieces.
Bring nature into the room
One subject for living room décor in 2019 looks set to be nature. You can introduce house plants into the space to add color and reflect the natural world by the eco-friendly fabrics and furnishings that you use. Not only is this better for the planet but furnishing your living room in this way looks great.
Curves and color
Many interior design experts think that the Memphis Design trend will be big in 2019. This sees bold primary colors and eye-catching shapes used in living room design to great effect. From enveloping tub style chairs to curved sofas, this is one way to add some serious chic glamour to your home. The great thing about this living room décor tip is that it also makes for a very inviting and relaxing room to spend time in.
Use floral patterns and wallpapers
This year looks set to be a big one for floral wallpaper and fabrics. This is in direct opposition to the more minimalist Scandi look of the past few years. To really get a romantic and relaxed feel into your living room, pick out some gorgeous floral wallpaper. If you want to really make the most of it, use it as a feature wall to make a real statement. When it comes to floral fabrics then it is all about items like cushion covers and throws to get the feel.
Living room design for the new year
As you can see from the above, 2019 will see some classic design tips remain valid while bringing in a few new trends of its own. If you are looking for ways to transform your living room in a fresh, modern style then the tips we have looked at will certainly do be of use.