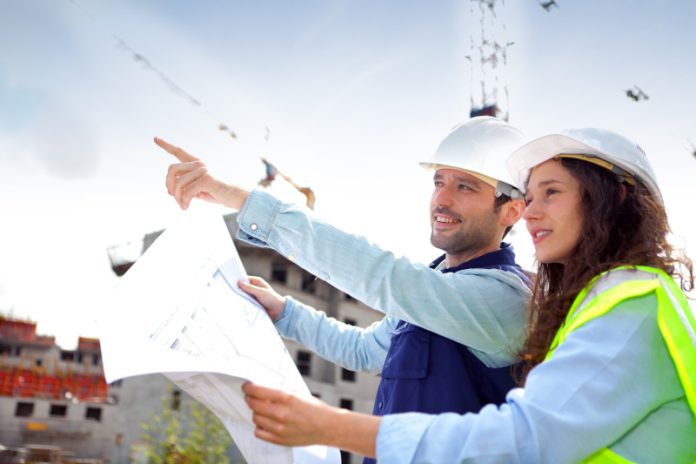 New homeowners are often very excited and optimistic about constructing their properties because this can give them the sense of security that they might have wanted for so long. If you're one of them, congratulations on acquiring your first property!
However, it can be overwhelming, especially if you don't know where to start. After all, there are a lot of things that need to be done, and fortunately, the experts are here to help. With the help of sites like www.thehighperformancehome.com, you will know what high-quality materials mean and how to make sure that you're getting the right contractors. It can be an emotional roller coaster, but it's going to be worth it in the end.
Where Should You Start?
1. Select The Finishing Touches Even Before you Start to Break The Ground
Knowing the flooring and exterior materials early on is going to help the job run smoothly, and this can save you a lot of money too. If some of the materials that you need have a long shipping time, you might want to pre-order them early on. Having an architect and an interior designer plan everything on your behalf will make life easier for you.
Fixtures and paint finishes are going to be decided and if they are available, the construction company will just need to install them afterward. Don't let the subcontractors wait for the materials, and be very clear about the upgrades and additions that you want.
Being upfront and honest about your budget will also mean that the designers can look for other alternatives, so they can still achieve the overall look that you want.
2. Know Which Method is Right For You
Building is a more cost-effective option if you have a budget, especially if you compare it to buying where you might need to destroy walls for renovations. Deciding whether to work with builders, designing something custom, or doing everything yourself can be complicated. DIYs are going to be easy if you have experience and skills, but if you're not comfortable with this option, then you're better off with the pros. See more about what the builders can do on this site here.
One-stop shops are often available for many building companies. They hire the necessary manpower and buy materials from their trusted manufacturers when you choose a pre-designed layout. It's the easier one since you won't need to undergo the hassle of interviewing a lot of people and preparing their contracts for them.
Check their model homes and see if you can negotiate the cabinets with paint colors. However, it can be more expensive if you want to do some upgrades, especially on the floors and countertops.
3. Right Plots of Land Can Make a Difference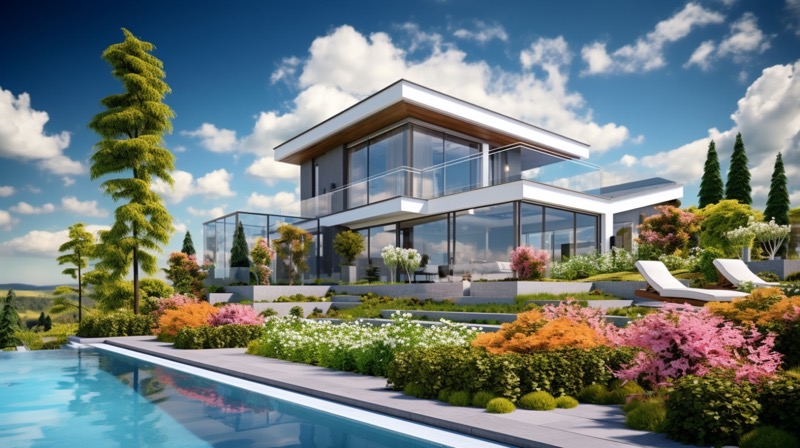 Land is complicated, and it's very important to work with a real estate agent to help you decide which one is right for you. Zoning should state that the plot that you're buying is for residential purposes and make sure that it's not located in an area where floods are common, even if you only experience light rains.
Deed restrictions, including the maximum square footage or anything special should be clear to the buyers. Some people are allowed to have rights to a home even if they don't own them, and these are called easements. You might find them often crossing your property to park their car in their garage, and this can raise privacy concerns in the future. Also, check the water availability and the electricity as well as the strength of the cellular signal in the area so you'll know if you're going to be comfortable living there for the long term.
4. Restrictions Set by the Homeowners' Association
Considerations should be given to the HOA in the area because they are trying to preserve the aesthetic value of a subdivision or town. They enforce restrictions and conditions on the entire community, and you can find out more about the parking guidelines, pet sizes, noise pollution policies, maintenance standards, holiday restrictions, and architectural controls through them. Also, they are going to dictate the recycling and trash rules, so request to view the documents beforehand.
However, know that these guidelines aren't set in stone, and they can adapt to changes if needed. Voting can be done by the members of the association and if you're not too happy about them, try to attend one of their meetings and make sound suggestions. Fair warning, though, not following their rules will mean fines, and you might receive phone calls for a friendly reminder if you have violations.
5. Hiring the Right Contractors
If you don't want to work with a general construction company, you might need to start searching for inspectors, electricians, plumbers, architects, contractors, and plumbers, that are going to put your home together and make it a mansion. Ask other people within the area to see if they know someone who can help you with your project and identify a list of trustworthy builders. It's also a good idea if you're always present during the construction phase, so you can save more money.