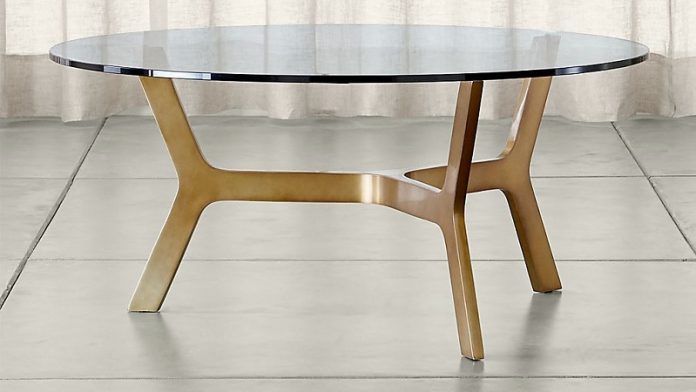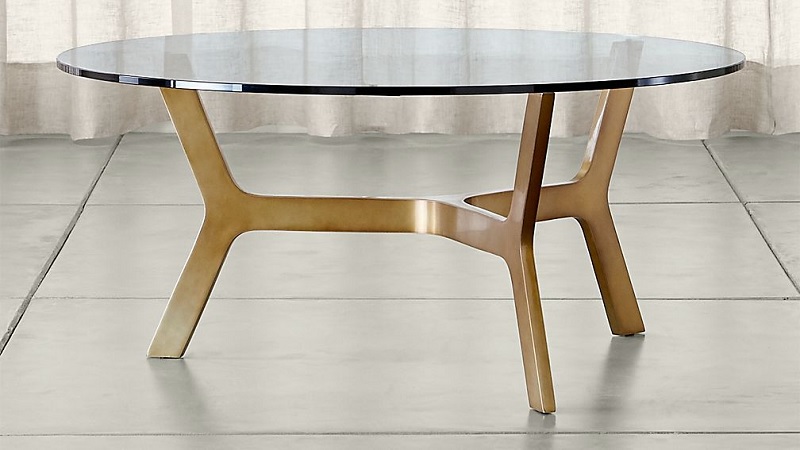 The home is a place of abode with all necessary items needed to provide a welcoming reception for everyone. In other to have a deserved and elegant home full of nice ambience, decor and satisfying design, all items placed in every area of the home must be stylish and of modern taste. The table is an important item of the home and as such provides its own unique effects as regards home decor. The table over the years has been designed to come in several types of table tops. Glass Table Tops are the modern and popularly acceptable tops for many tables at different homes presently. Think of any classy and cosy house you know of on your street, city or even state and you can be rest assured that the tables in those houses have glass tops. It is not rocket science that glass tops became the delight and choice of all. It is based on in-depth structural elegance that tables with glass tops add to the home. The clean, radiant and shiny attribute of glass makes it very attractive and reflect home colours and lights efficiently and effectively. Whether they are used as top of tables made of glass or wooden furniture, the glass tops create a compelling sense of utmost hospitality and reception as much as it elevate and promotes better and brighter home decor. You may desire a glass replacement with new and different ones and if you have the old and obsolete wooden tops on all you tables, you can easily replace them with a nice and sized or customized glass tops. Glass tops for tables come in several and various sizes, thickness, treatment and shapes. Individuals can choose between a frosted glass type, a high definition glass with super clear attribute and low iron glass material, bronze type which is a brown coloured glass top, the clear glass which is a standard version and a grey coloured type.
This diversity made possible by manufacturers have given a lot of choice to buyers to select from. You can choose to customize your table top glass, make it frosted, select various thickness, select from different shapes and be at absolute liberty to be the architect of what becomes of your home tables.
Moreover, the diversify makes room for choice and selection but some buyers make wrong and regrettable choices while choosing a perfect glass table top that fits you table well. The glass table tops also come with varying price and amount with prices fixed on glass tops that feature more value and functionality than the others. In this article however, you will be well informed on glass table tops shapes, treatments and types.
Thickness of Glass Top
As earlier stated, glass table tops are made with varying decrees of thickness depending on what the glass is to be used for. A glass table top meant for a table cover for glass table will most likely have a 3/16" thickness. Glass Table Tops meant to sit or be on top of a pedestal will have 3/8" thickness while the thickest glass of ½" inches thickness is meant for heavy-duty uses. Thickness of glass table tops are well made to suit a particular use and function. It is a fact that glasses can break or shatter when it comes against much pressure. If you desire a thick glass table top, ask for tempered glass types due to its durability.
Tempered Glass Table Tops
Tempered Glass is a glass that has undergone a certain treatment to make it better and exhibit improved function, features and attributes. Tempered Glass are glasses treated with extreme heat and allowed to cool off to provide for more durability. Most individuals may not find it as important and beneficial to go for tempered glass when considering replacement glass table top. However, tempered glass provides for additional strength and toughness in that it does not break easily and when it does under heavy pressure, it shatters into some harmless aggregates unlike the sharp and very dangerous pieces that a normal glass shatters into when broken.
Glass Edge Finishes
One of the very important aspect of glass table tops is the shape of the glass edge finish. Whether you are opting for a rectangular or square glass table cover, the edge adds to the beauty and radiance of the glass table tops and whatever is chosen is great for a new or replacement glass table top. Below are some of the edges and their features.
Beveled Edges are type of glass table top edges that are thinner and extremely slim. It look good on any table type and can be customised by buyers so as to select a suitable width.
Flat Polished Edges This is a glass table top that has been grounded and made smooth for safe usage of the glass. It is best used for tops that are inset in a frame.
Pencil polished Edges this is a type of glass top edges that looks good and perfect on any type of tables. It has a beautifully rounded appearance and look. The pencil polished edge is made safe and useful for surface protector or glass table top or cover.
Seamed Edges is a edge that is sanded off lightly to produce a minimal finishing for glass table cover or top. The seamed edges appear good and attractive on any kind of table.
There are some additional types of edges that is made for corners of glass table covers.
Eased Edges this is a very nice type of corner edges due to the polish which makes it provide safety and convenience. It is a preferred choice for corner edges of some glass manufacturing company and it sure looks good on any table.
Radius Edges this is particularly not available for beveled edges but looks very elegant. Radius edges is best used when covering a glass table with similar or same corner. It is also preferred for glass table tops on a pedestal.
Clip and Polished Finish this is by far a decorative type of corner edge and it works for glass table tops on a pedestal table. It is a customisable as measurements of clip and corners can be done.
Uses of Glass Table Tops
Glass table tops are very beneficial and very useful as they serve as table covers for different types of tables. Glass Table Tops can be used as a table top for pedestal tables, as glass insert that fits into a rim and as cover of a furniture.
Glass Table for Furniture Protector
The glass table tops can be used as a top of a wooden furniture such as furniture table, coffee table or desk. The glass tops are majorly used, in this case, to protect the surface of furniture. The glass tops that are used for this purpose are mostly thinner and with a thickness of about ¼" while the edges are always well smoothened from normal polishing to reduce harmful occurrences caused by sharp edges. A good recommendation for the glass table top suitable for furniture cover and protection are describe below.
Glass Thickness should be ¼" as an ideal dimension but 1/2" or 3/8" can be used if the furniture can withstand the weight.
Glass Edge Type is mostly flat polished but a pencil polished or beveled polished edge can be used to provide and offer an outstanding elegance.
Glass strength is necessary and an annealed Glass is quite a good choice but glass may be tempered to provide a more sense of safety.
Glass Table Tops for Pedestal
One other uses of glass top or cover is for the pedestal table. A pedestal table can have a support made of metal, wood, glass or any other materials. The glass tops are then place on the pedestal to have a classy and quality style of home and office decor. Glass tops of pedestal can also be tempered for durability and protection. For glass tops that is meant to cover a pedestal, thickness of about 1/2 " or 3/8" is required because it does not support a thin glass like the tops used to protect furniture. Glass Edge are mostly based on preferred choice when it is for pedestal. Beveled or pencil polished edge is great but choosing other types is also good. For glass strength, a tempered glass is advisable.
Glass Table Tops inserted in a Frame
In this case, a glass table top is inserted into a metal frame. Inserting a glass top into a frame usually occurs when a glass table top replacement is required. In this case, finding a perfect and suitable glass top is difficult except you measure the metal frame and a customized glass table top is made for it. The thickness of glass top may be of any dimension while the edges can be a seemed edge or flat polished edge because they look nice. Glass strength is usually for safety and having a tempered glass is preferable.