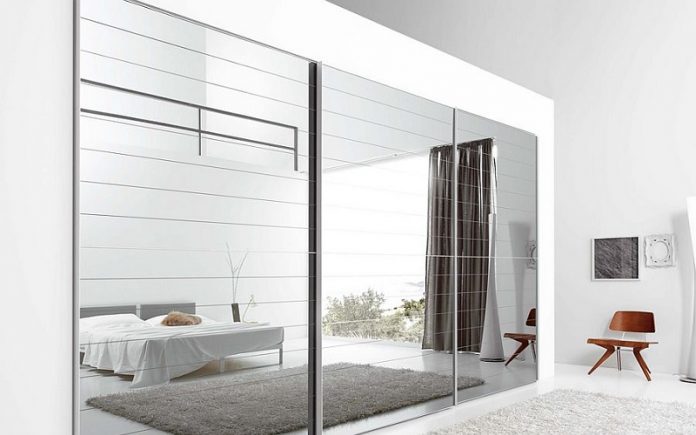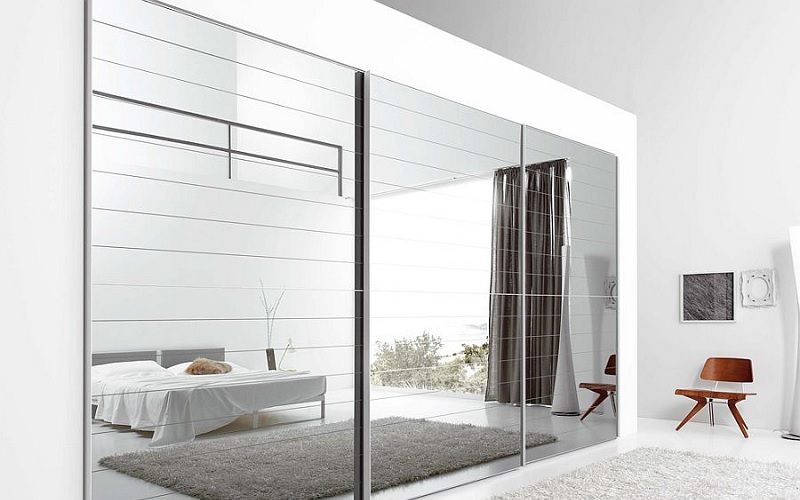 Have you ever had an idea of installing big mirrors within your house or office? It is a modern trend that is used by many home and office owners. It is for the purpose of ensuring that are comfortable space is created for the workers and visitors. Using mirrors today is a trend that has overtaken the traditional methods of construction. Glass mirrors may be installed in different locations of a house or office depending on the needs and creativity of the homeowners. However, due to the delicateness of the mirrors, it is always recommended that a professional interior designer should be consulted for the installation. This helps to eliminate the possibility of accidents occurring. Accidents that may occur when installing glass mirrors may be fatal resulting in deep cuts.
Why are glass mirrors preferred by homeowners today?
It could be a question lingering in your mind on why homeowners would prefer to have glass mirrors within their homes or office. There are many benefits linked to having glass mirrors within a room or an entire home. The following are the primary reason why homeowners in the 21st century install big mirrors within their homes.
To make a statement
Traditionally, many people would make a statement by hanging artwork on their walls. Artwork that is placed on walls makes the house looks unique and attractive. Big glass mirrors when installing in a house are used as an indication of an over the top lifestyle. People who can afford to beautify their homes or offices with sleek mirrors are considered to be living a posh lifestyle. Therefore, mirrors have been adopted by many homeowners today so that they can make a statement. However, for the designs to make a statement to third parties, the interior designers have to be creative and meticulous when installing them. This means that they have to identify the strategic locations that are big mirror would complement a home's theme or interior décor.
Creates an illusion of extended space
Big mirrors and be installed anywhere within a house to make an illusion of extended space. This is a technique that homeowners today have adapted to introduce a new dimension in their homes. When well placed, the mirrors may make rooms appear more prominent than they are. It is also a technique that is used in home and public gyms.
Mirrors act as a centerpiece
There are many designs of big mirrors that are available to be used as center pieced. Most property owners may use convex mirrors, antique mirrors, and framed mirrors as centerpieces within their house. Ideally, centerpieces are best placed in locations where people spend more time. They appear attractive and make a room's décor look unique. When in need of using a big mirror as a décor accessory, property owners ought to be choosy and not compromise on the quality. Special artistic mirror designs may be found online or from custom designers. To find the best option for this type of mirror we can visit the Fab Glass and Mirrors' big mirrors online portal. Also, frames created from wood may be useful for centerpieces as they are attractive to the eye.
They Are Used As A Reflection Of Other Accessories
Big mirrors are mostly used to reflect fixtures that are hung within a room. However, for such reflections to be unique and creative, the mirrors have to be placed at particular angles. Interior designers are required to maintain a high level of precision to place the mirrors in perfect positions. On most occasions, they are placed at the bottom of stairways so that they can reflect on artwork that is on the wall behind the stairways. This is a modern trend that has been adopted in both homes and office spaces.
They Can Be Used To Hide Spots On Walls
Big mirrors may be used by property owners to hide sots on their home walls.  Despite the availability of wallpapers that may be used to hide spots on walls, most people prefer using big glass mirrors as they are helpful in maintaining sleekness of a   home. Property owners can also customize such mirrors to be unique instead of using common designs. For instance, round mirrors may be hung on walls to hide any dirt or visible spots on the walls. Interior designers together with the homeowners should together decide on the best shapes that can be incorporated on the walls to hide such spots while also maintaining the elegance and trendiness of the space.
Helpful In Saving Energy Within Homes
Big glass mirrors reflect a lot of light from natural sources. They are installed in homes to be used in making the living spaces brighter during the daytime. When they are mounted within the living rooms, there is no need to have the light switched on all day. The property owners can rely on the mirrors to reflect enough light within their homes. It is an effect that has made many property owners invest in big glass mirrors for their homes and office spaces. Who wouldn't want to save energy in their homes by relying on mirror reflections of natural light? It is considered more efficiency and reliable compared to artificial lighting.
Where can big mirrors are installed within a home?
There are different positions that big mirrors may be installed to make a room more flashy and trendy. The following are the most common places that big mirrors should be placed within a home in contemporary living.
The bathroom
Big mirrors within the bathroom create an illusion of pace. Many property owners prefer installing big mirrors in the bathroom compared to the smaller ones installed on the wardrobes. Usually, the big mirrors may be placed above the vanity so that the users can utilize it maximally. Bathroom mirrors are mostly used in dressing and putting on makeup. When the mirror size in the bathroom is big enough there a property owner is always looking sharp. Looking sharp ads an extra advantage to the curriculum vitae of an individual. Installing a big bathroom mirror may be the next thing you want to in your home.
Lounge area
The lounge area is where many people spend more time. Visitors are welcomed at the lounge area and installing a big mirror would help to complement the room big mirrors that are installed in the living area of home help in directing more light from the natural sources. As a result a property owner can save on energy that could be used in lighting the room. However, when there is not enough natural lighting, the artificial lights may be reflected on the big mirrors and provide sufficient reflection within the rooms where they are installed.  It is essential that homeowners decide on the location to place the mirrors so that they are utilized maximally to reflect natural lighting.
Home Gyms And Dance Studios
Having gyms within a home is today a common practice. Most property owners consider having a gym in the house as convenient compared to going to public gyms. They can practice anytime they need to. Installing the big mirrors on the walls of the gym is preferred by designers at all times. This helps the users of the gym to monitor their training activities at all times. Having mirrors reduces the chances of accidents occurring as the users monitor how they handle the gym equipment. Ideally, the big glass mirrors for the gym should cover an entire wall so that there is enough space to view oneself.
In dance studios, mirror is also important assets. They may be installed on all walls of the studio or selected ones. This is dependent on the size of the room and the number of users available. Big mirror are crucial as they help the dancers to monitor their body movements at all times. They may observe and identify mistakes. With mirrors, they have the opportunity to correct the movements and dance routines thus improving their skills and expertise.
Factors to consider before installing big mirrors in homes
Installing big mirrors requires the expertise of technician and interior designers. There are many factors that the technicians should consider before purchasing an installing the mirrors. The following are the fundamental factors that should always be considered by property owners and interior designers.
The size of the mirror
The size of the mirror to be installed within a home may be dependent on the available space. When space is enough, big mirrors may be installed without major hindrances. The designers and the property owners should carefully take the measurements of where the mirrors can be installed.  Errors with the measurements should not be committed.
The type of frame to be used
The big glass can either be framed or frameless. The decision on the type to be used depends on the homeowner. If they need framed mirrors, they have to ensure that the frame complements the appearance of the room in the long run. Frameless mirrors are however the trendiest in the contemporary home and living due to their complexity and uniqueness.