Roohome.com – Finding out your fondness in designing your own living room's appearance can create your new experience. It can be started in selecting the best style for making your living room more enticing. The Scandinavian style might help you solve the problem. Take a peek!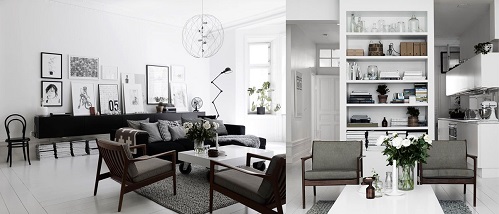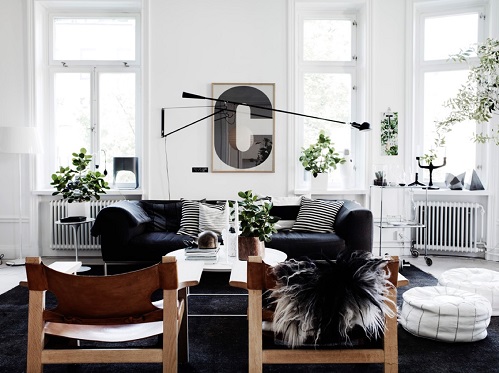 The first style of Scandinavian is designed by Lotta Agaton who prefers black shade to bright shade. The designer places gray couch also armchair in the middle of living room. Although the design is identified with gray and black shades, but Lotte Agaton appends a white wooden bookcase between the couches or puts some portrayals in the aim to give an artsy view.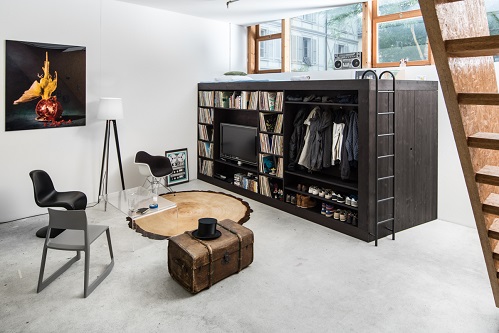 Another interior designer, Till Konneker, chooses an enormous box that consists of bed, wardrobe, bookcase and a storage all in one. The design gives a traveler vibe in the living room which can be functioned as a bedroom.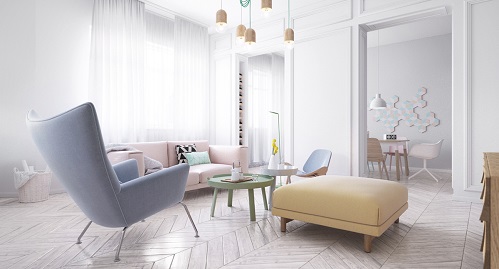 The sophisticated style also designed by Pavel Pisanko. He Places a soft color such as pink pastels on the couch. He selects white as the main color in decorating the living room becomes feminine. Playing with different colors would not worsen your Scandinavian style living room design like the way he does.
Scandinavian style can be the first choice for you to design a living room. Alter your old living room's design by picking a Scandinavian style which has created by the professional designer.