Roohome.com – Sydney Smith say "A comfortable house is a great source of happiness. It ranks immediately after health and a good conscience". To manifest this happiness you have to find the most comfortable design for your home.
French style is one of the designs that you can apply for your home or apartment. Designer Margaux Beja mixes the old world charm of the French to the entirely modern and chic elements. She exposes the wood beams from the original structure to make a natural concept apartment.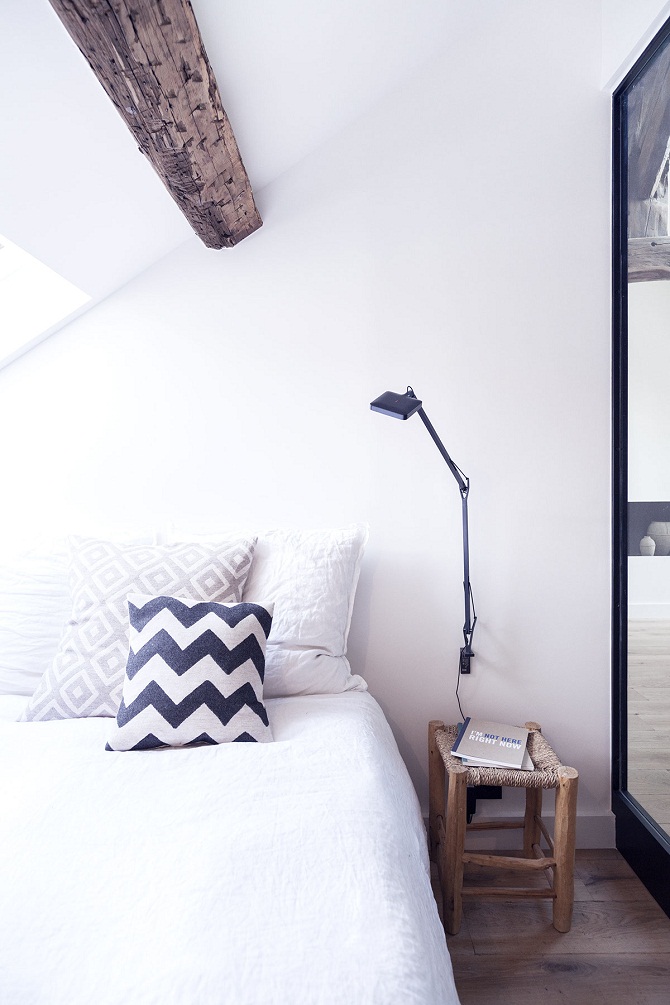 This design is using a white background and decorated with the furniture and beautiful wooden accents will a natural concept apartment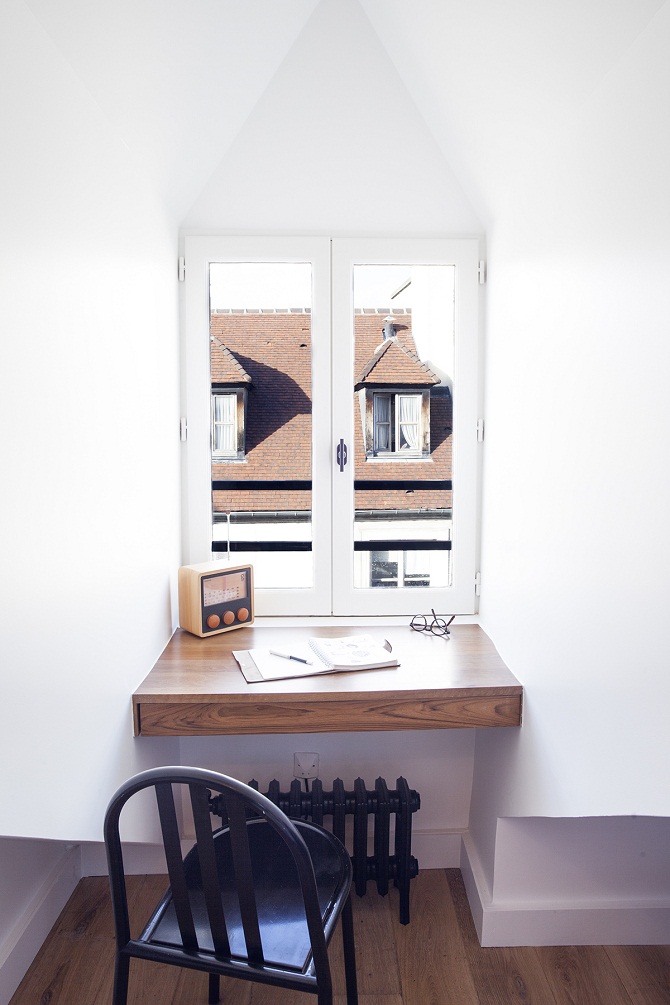 A little bit of space can be a comfortable work desk, with the beautiful view from the window.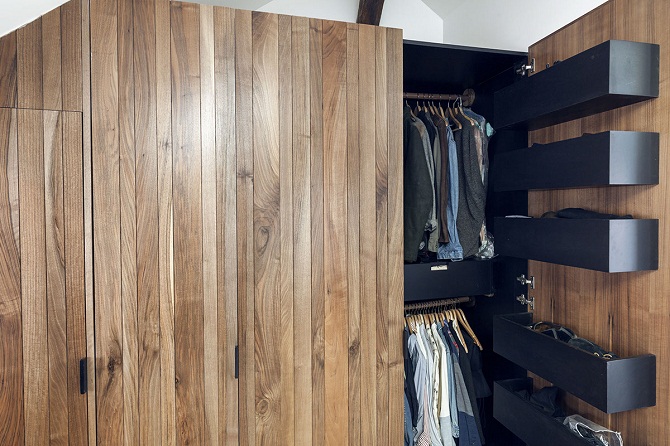 The cabinets which made by wood adding an elegant impression in your bedroom. You can mix it with the black color inside.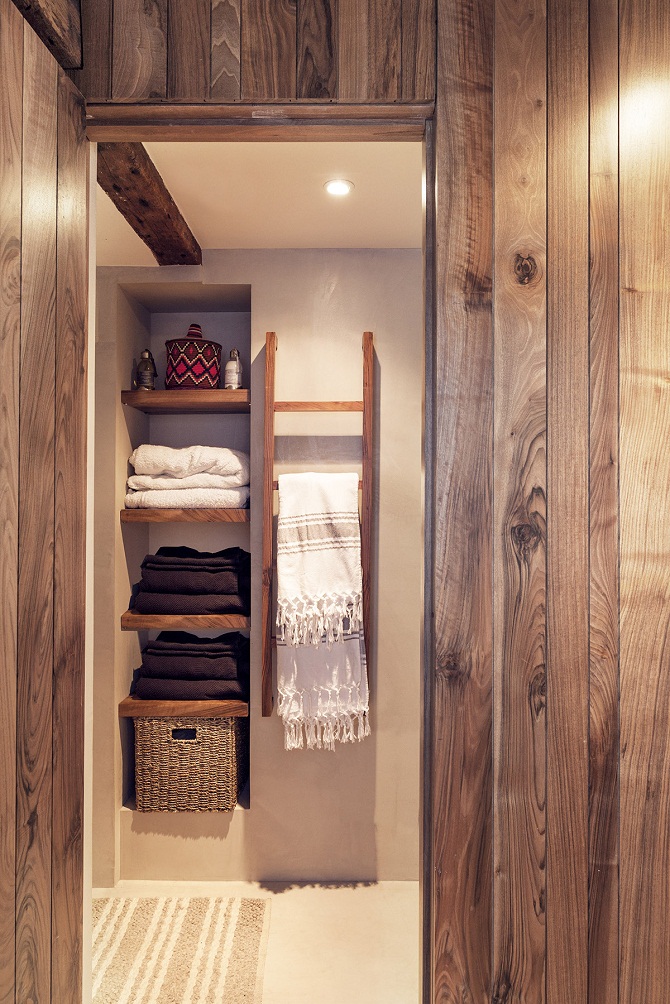 The closet shelving looks unique with the wooden accent.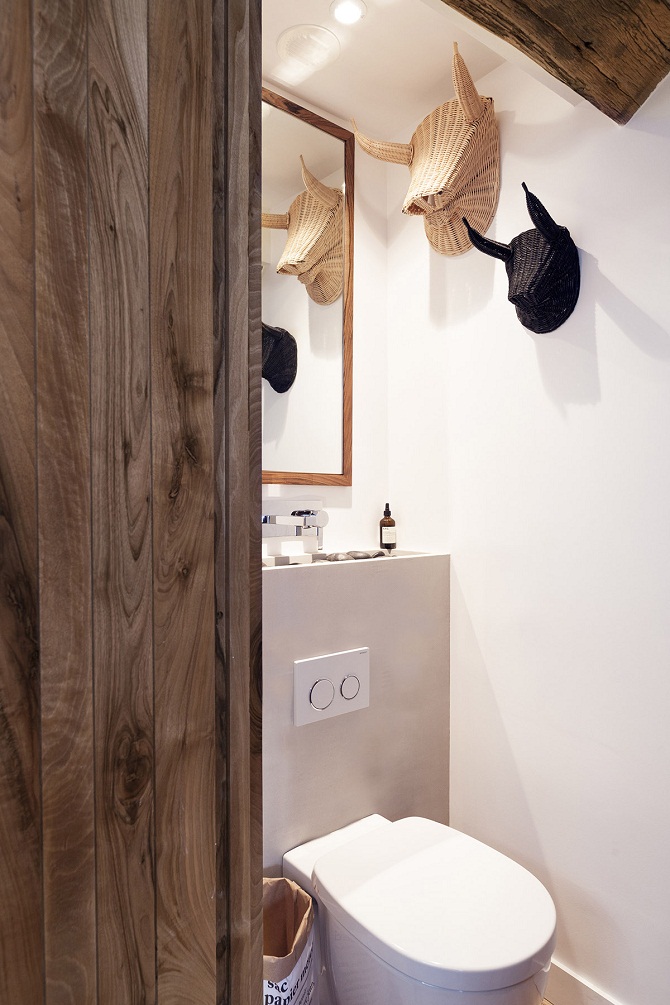 Wood elements help to realize the french style that you want to appear. If you want to make it more charming, you can use wall hangings of rattan to beautify your toilet.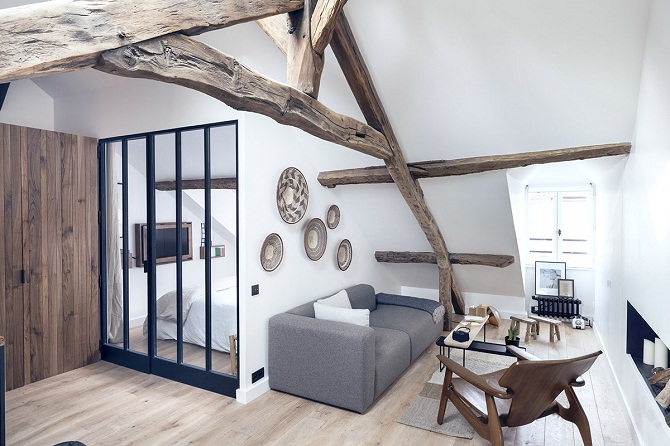 A solid wood separates the bedroom with the living room, it is also allowing to filter plenty of sunlight into this top floor apartment.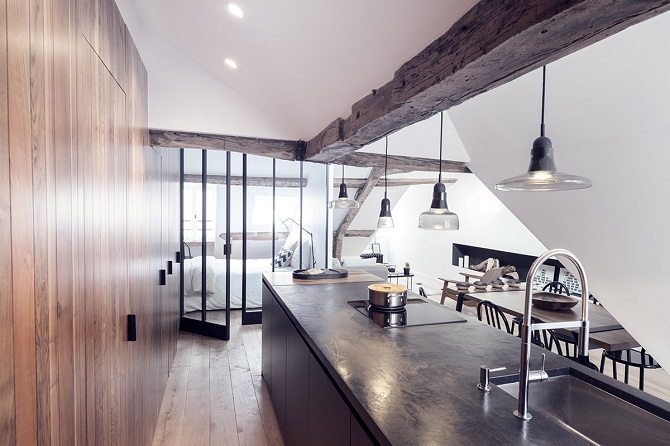 How about bar kitchen with a little space from the bedroom? That is a good idea, right? you can easily connect to the other room in your apartment.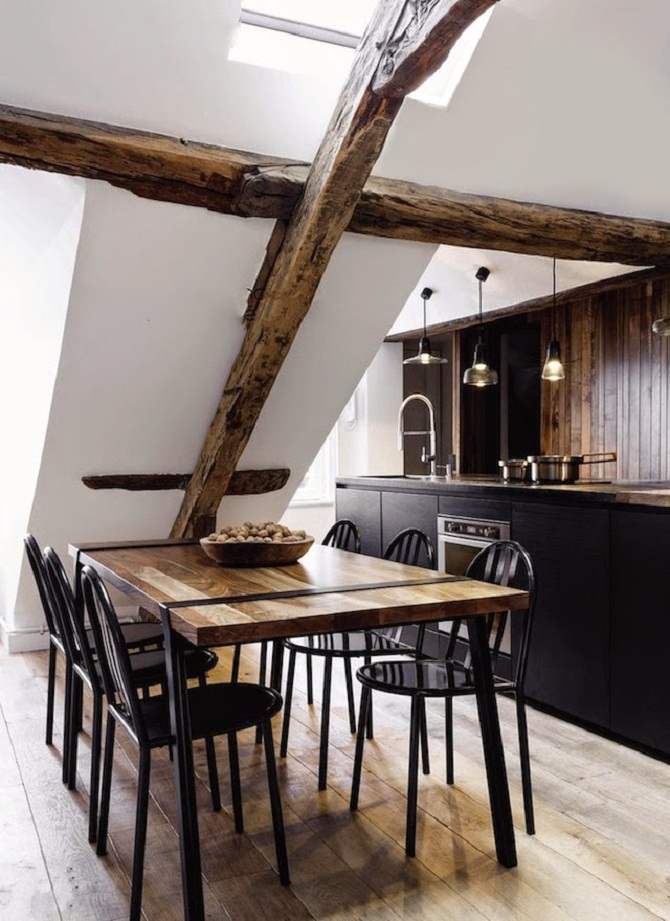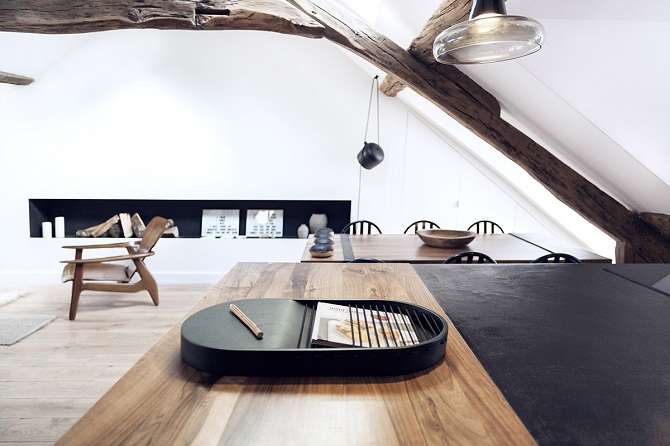 Minimalist dining room design under the stairs will be a romantic dining table in your apartment. You can apply the other accents to get the romantic feel and realizing natural concept apartment.