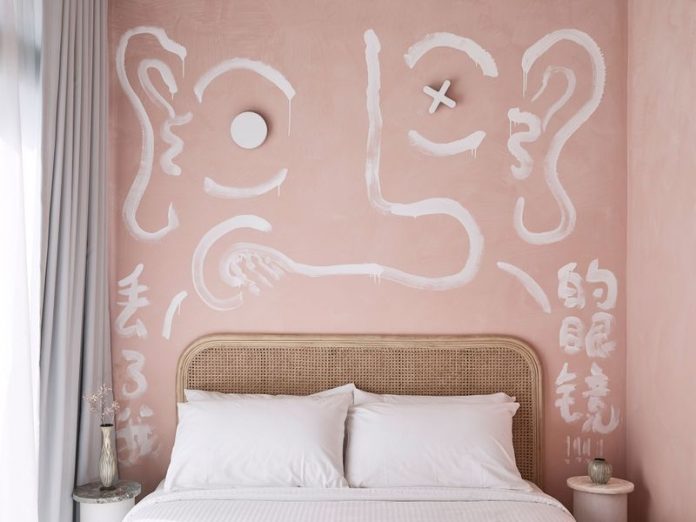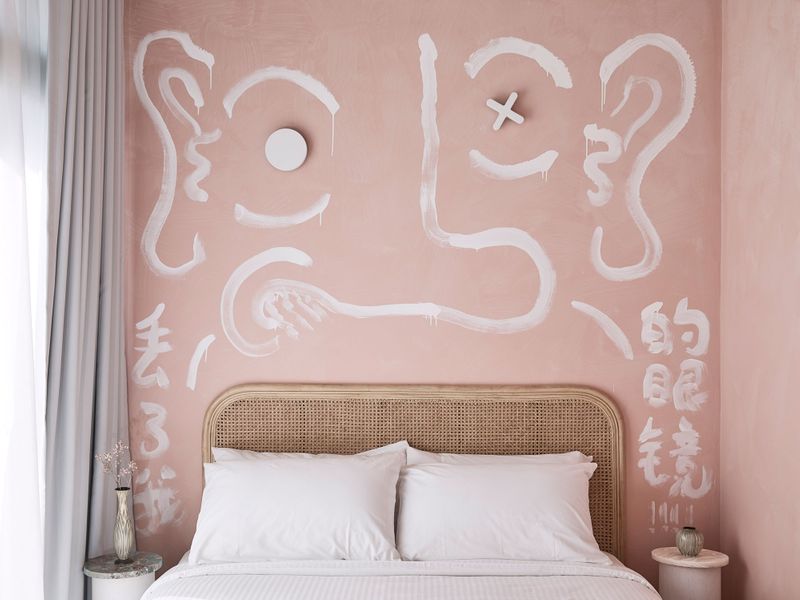 roohome.com – Pink is one of the colors favored by many people, especially women. Many people that make pink as a base color for their favorite room. In fact, pink is a color that is the trend for now.
There are so many pink gradations that will make your room look beautiful and attractive, ranging from soft until bright. Soft pink will make you feel relax and a bright pink will give a fun atmosphere to your room. So many benefits that will you get by using pink.
For those of you who want to have a beautiful pink bedroom, we have provided the best interior designs for a beautiful bedroom you definitely like. So, let's check it out!
Paint The Wall with Flamingo Color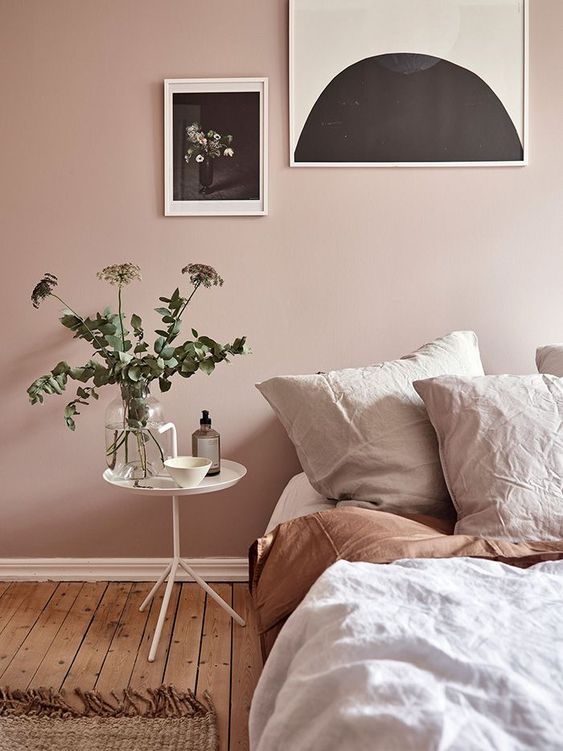 One of the soft colors of pink gradations is flamingo. You can use it for the base color of your room. Paint the wall with this color. It will be suitable to match with beige. So, if your use wooden-floor, using a flamingo as a base color is a great idea. In this way, your interior design will look calm and beautiful.
Taffy Color for The Bed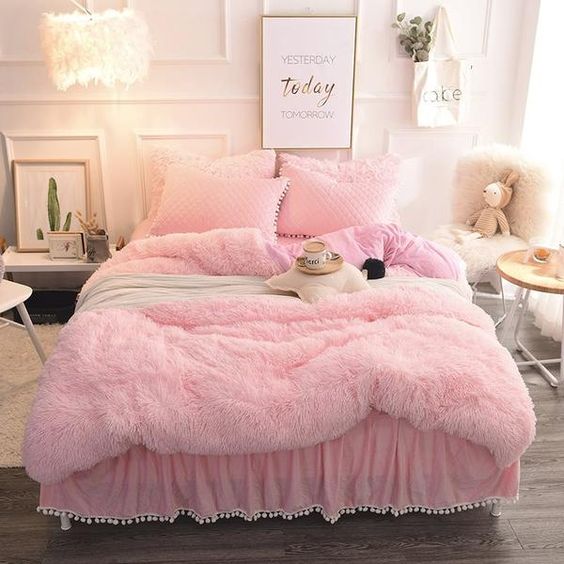 Using pink as a base color for the bedroom does not have to paint the wall pink. You can also apply pink to important items in the bedroom, such as the bed. Using a bed cover or bed linen with taffy color can make your bed look beautiful. Taffy is a bright color of shades of pink. So, your room not only looks beautiful but is also fun. This color will make you feel comfortable to linger here too.
Mix Pink with Gold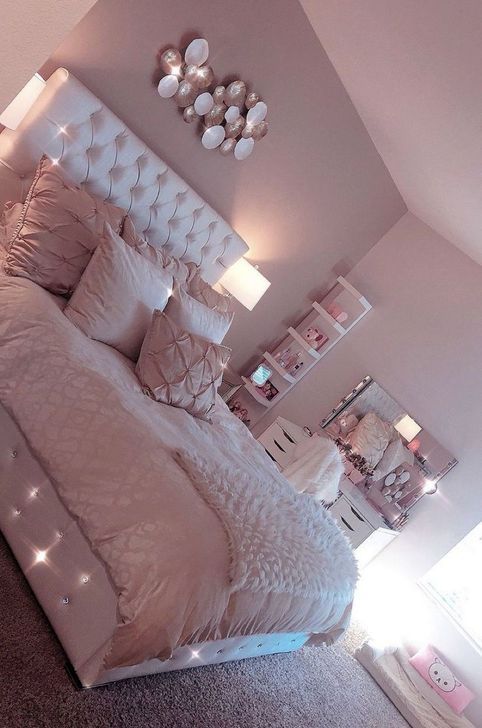 To make your bedroom look beautiful, you can match pink with gold. The combination of these colors will make your bedroom look sweet, elegant, and beautiful. For the lighting, try to choose the dim light to make you feel comfortable to linger here.
Use Pink As Display Color For The Bedroom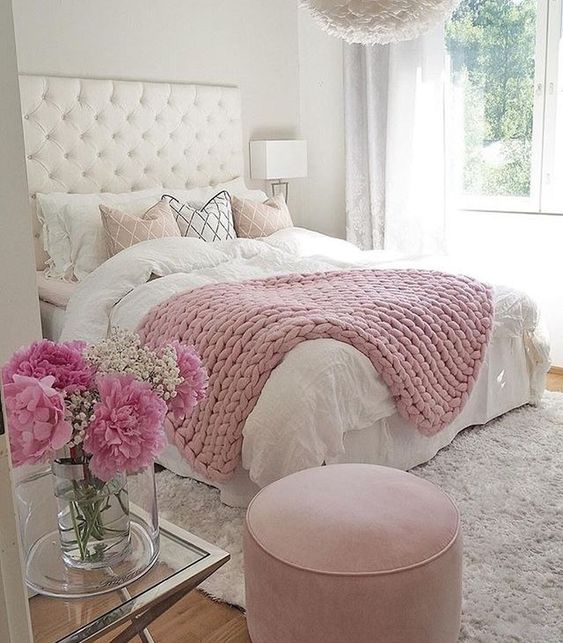 For making the bedroom look beautiful you have to decorate the room as good as beautiful. In decorating the room you will need the display. Try to choose a pink display. The pink flower is a great idea to make your room look beautiful and feminine. You put it in a simple glass vase. You can put the vase on the shelf or the table.
Besides flowers, you can also use a small sofa as a display to make your room look beautiful. If you want to have a simple pink bedroom, you can choose the sofa that has a simple design.
Decorative Plants For Pink Bedroom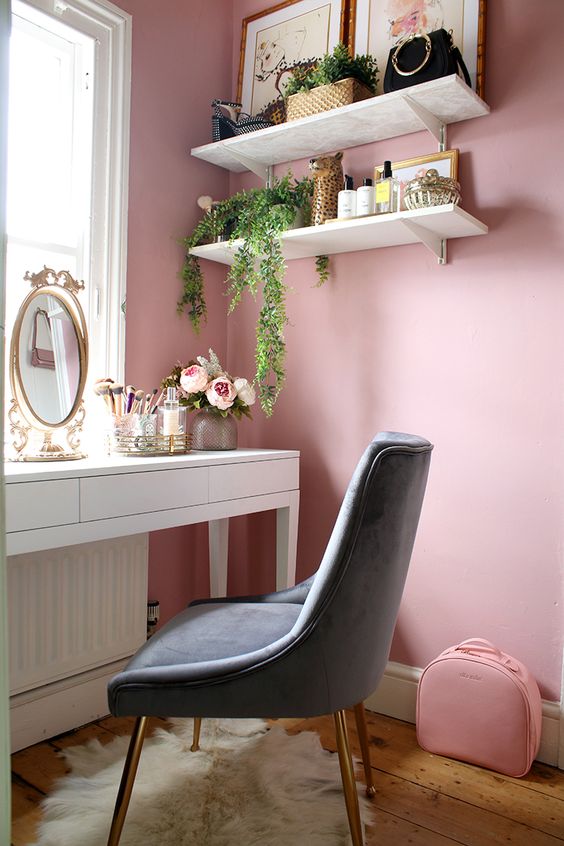 By using pink as a base of the room will make the room look sweet. But, if you want to make your room look sweeter and beautiful, you can use small decorative plants. You can place the plant on the hanging shelf or table. The combination of the plant and pink will make your room look attractive.
Those are the best Interior Designs for A Beautiful Pink Bedroom You Definitely Like. There are easy ways to make your room look beautiful and comfortable.