Roohome.com – Are you still looking for kids room design? You are coming to the right website, there are dark kids bedroom designs that you can choose for the reference design. There are 3 of the best home designers which have the creative and innovative idea to make your kids room more attractive. With a playful and adorable concept decor, definitely, it will make your children feel comfortable and happy while staying inside. If you can create something unique and imaginative, it is possible to improve the skills and imagination of your kids. That is why to renovate your children room design, we must be careful and smart to choose the concept that suits with their characters.
Adorable Industrial Boys Bedroom With Car Ornaments
We have to make a different concept between a boy and girl room. If you have a son, you should choose the suitable theme to apply. Then, if you are still confused, you may ask your boys for the concept they want. Another choice, you may suit the room with their favorite things. For example like the industrial boy's bedroom below, with car ornaments and unique design, this will make the room perfect. By utilizing the industrial thing which has been using anymore, it is good ideas. Do not think if this stuff is less to matching it, as you see the design below, the designer can handle it perfectly. Put on the pendant lights on the wall will make this children room design looks attractive. For the wall decor, use a brick accent that can support the theme.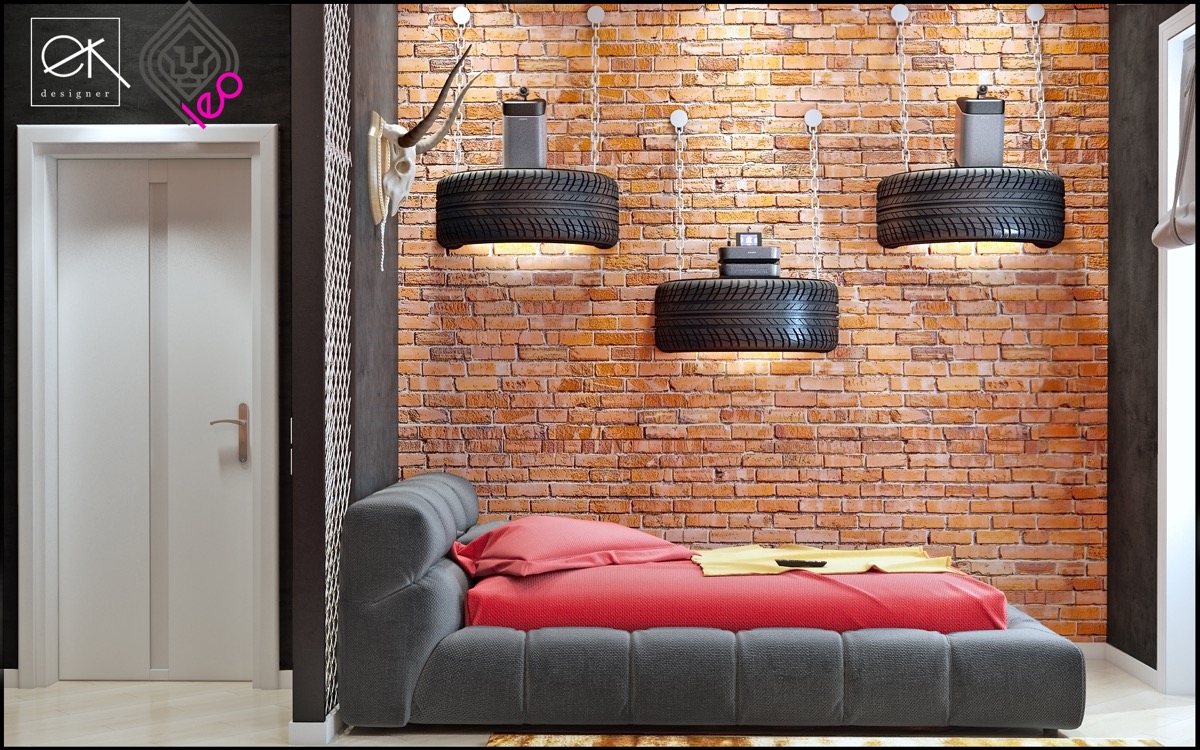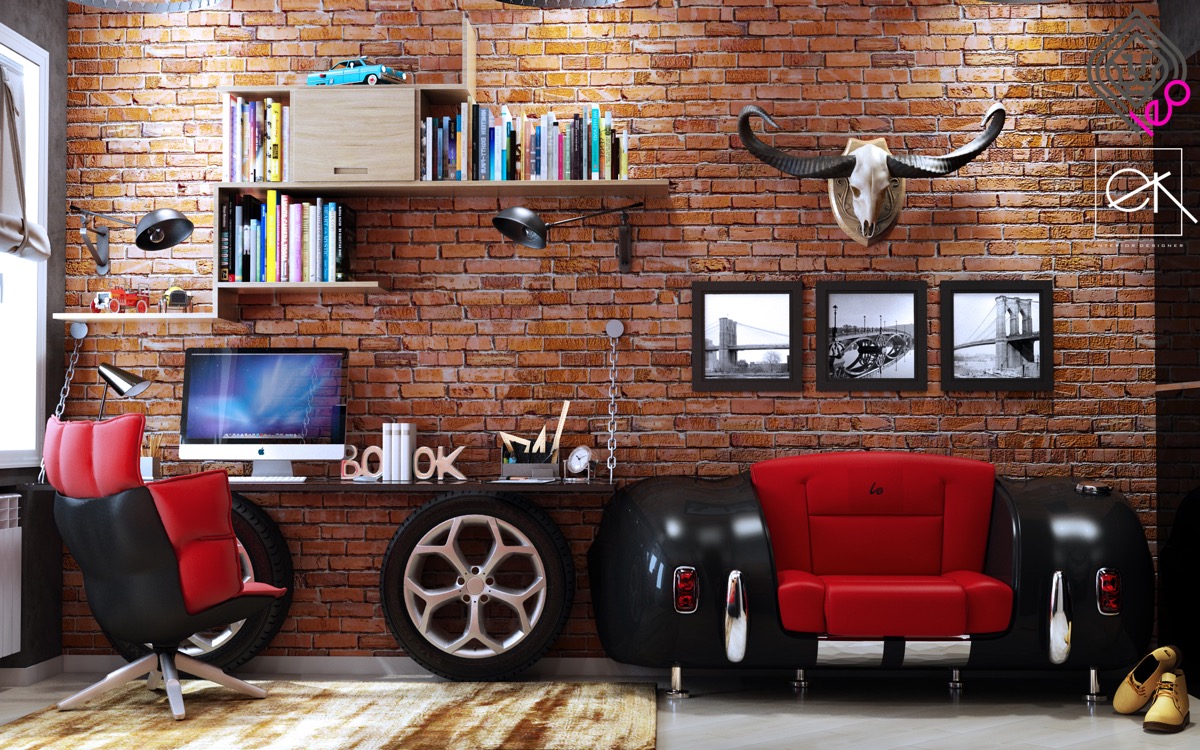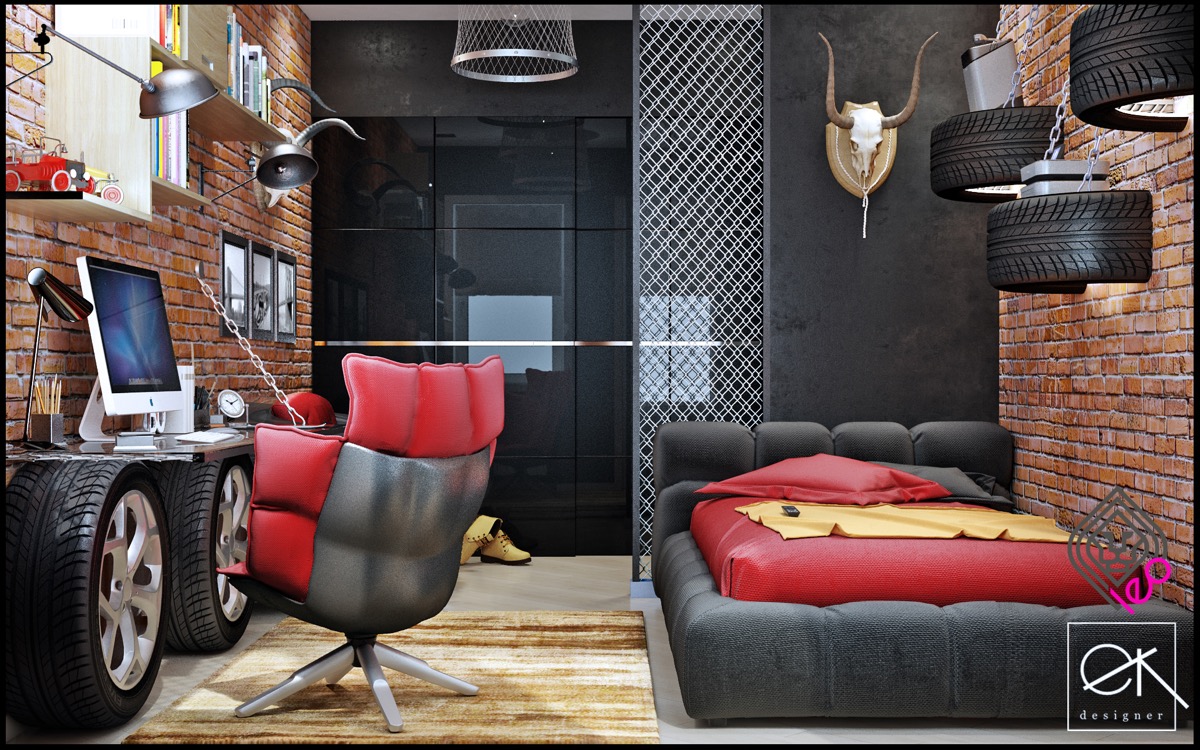 Playful Girls Room Design Full of Artistic Elements
Besides boys room above, there is also girls room idea which very proper to apply. Maryan Ahmed here offers you other dark kids bedroom designs that using an adorable concept decor ideas. Playful girls room design like the following picture below will inspire you to arrange and renovate the room. It does not really look dark, but you can combine with a dark color like a navy to give a dark impression. Because a girl always identical with a cheerful impression. Pink and navy color paint are compatible to match in this girls bedroom design. Adding with artistic elements, this room becomes look charming and adorable. Adjust with a bicycle display ornament here also will make the room perfect.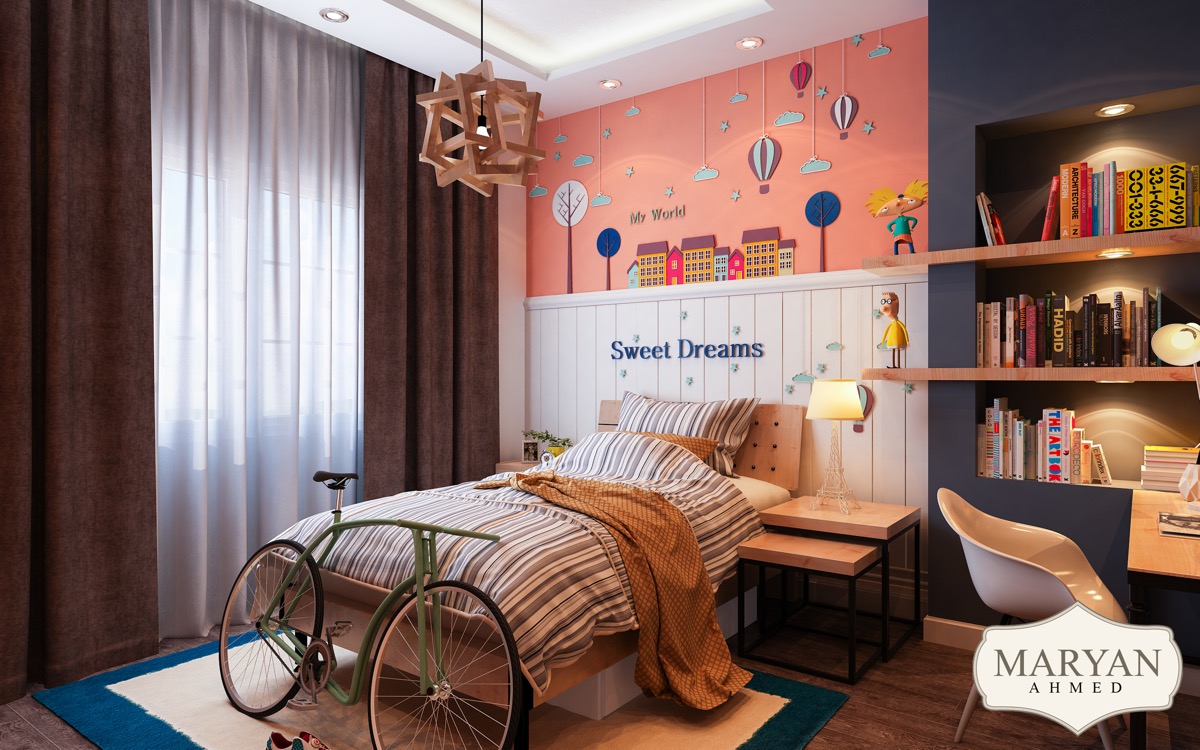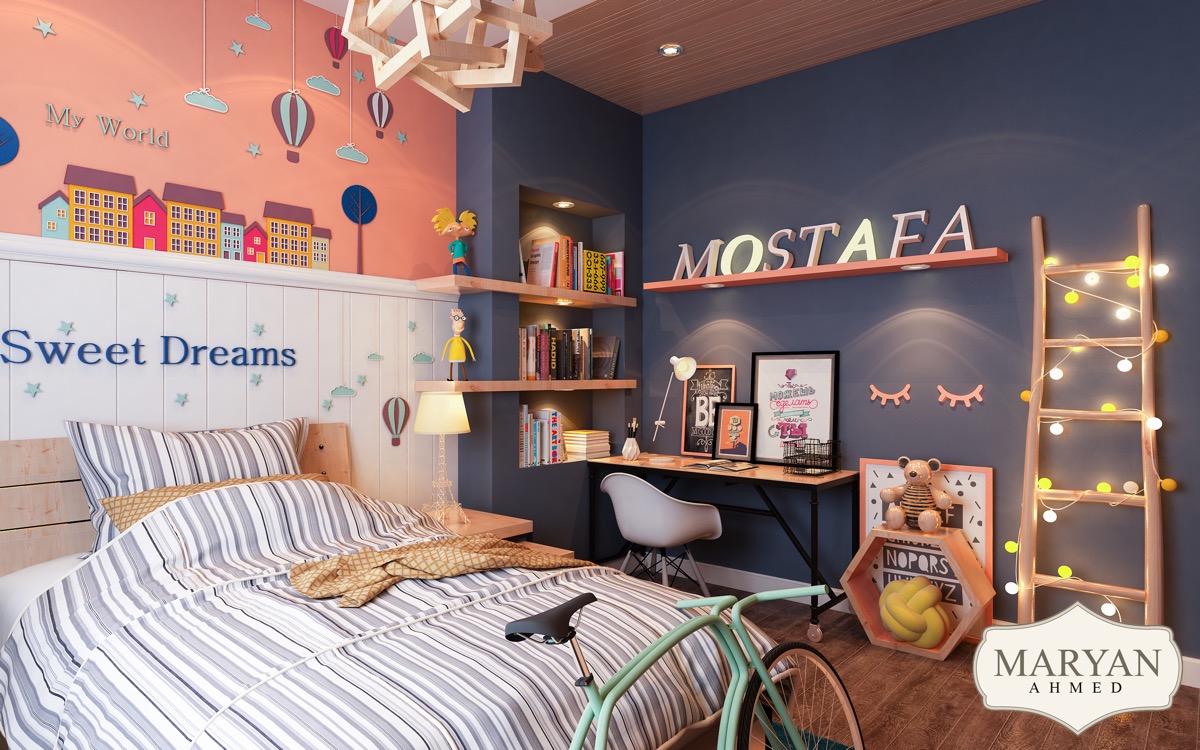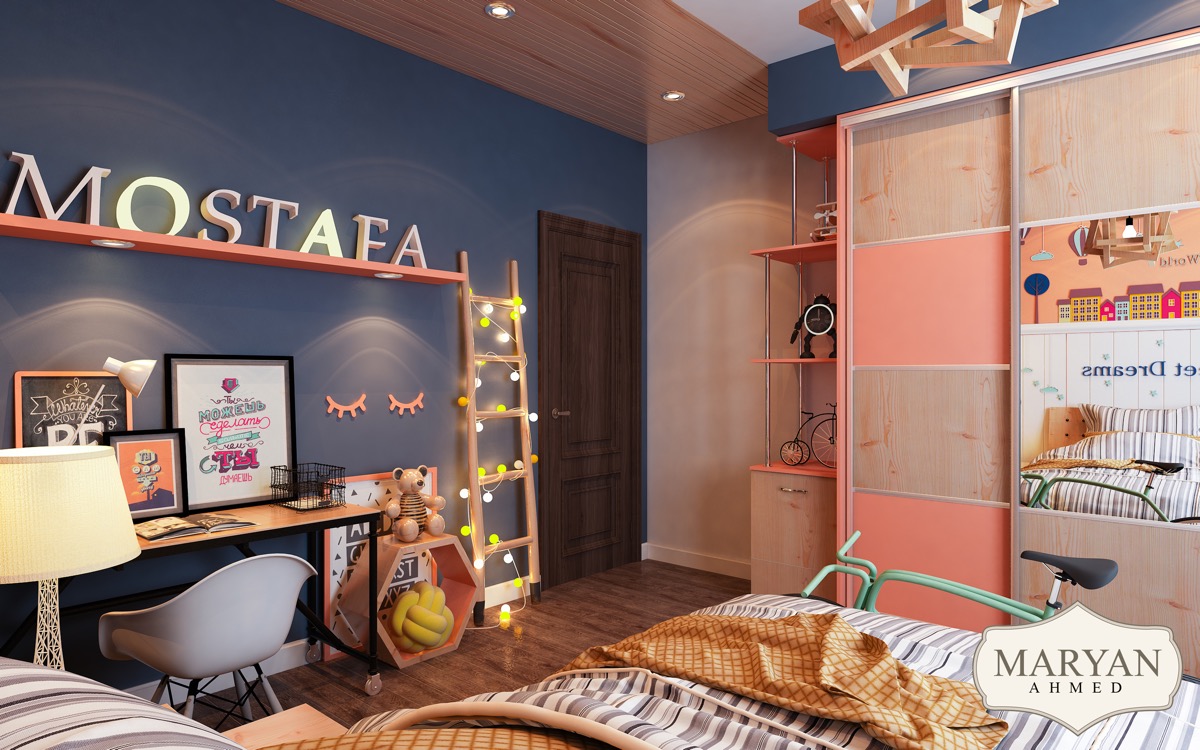 Gorgeous Black and Navy Kids Room With Moon Wall Decor
Then, if your child like something which related to the outer space, you can improve the idea. You can realize your kid's dream to make the room applied with that concept. Accidentally, the home designer here has the same concept idea. A gorgeous bedroom design with an astronomical concept design is a great idea to be applied to the children room design. Black and navy color ideas will match your concept. The moon wall decor here will make your room looks gorgeous. Place the small storage between the bed, then put on the astronaut ornament on it. Then adjust with a mini telescope inside also suitable to perfecting this design.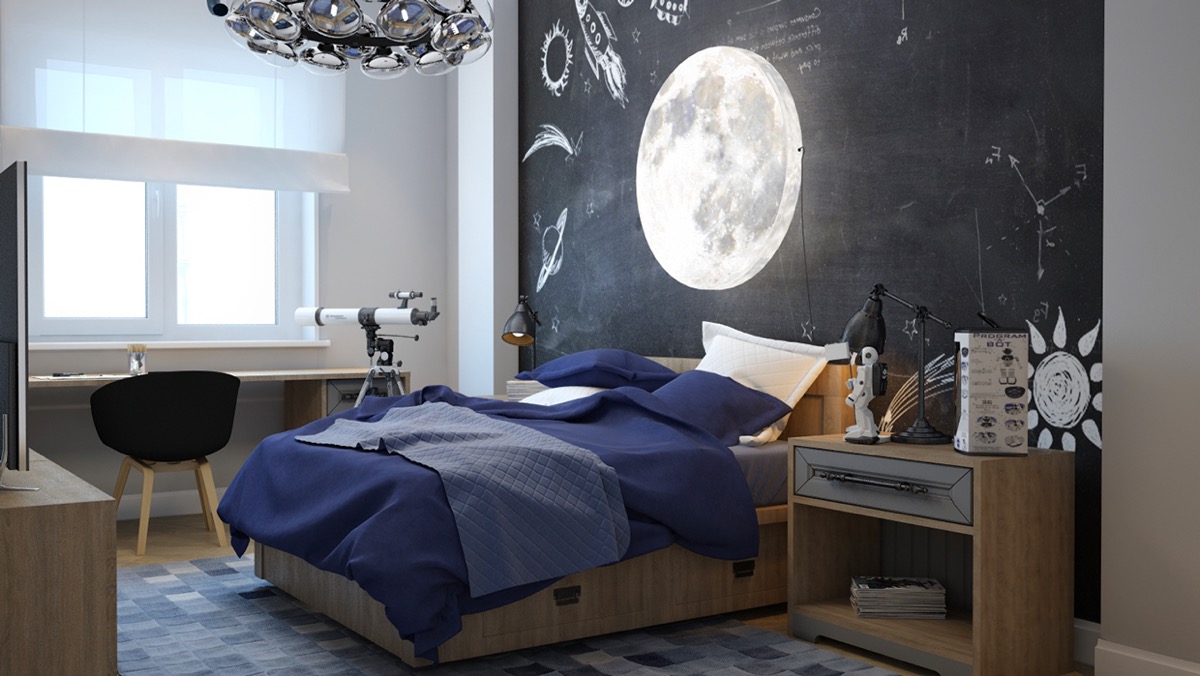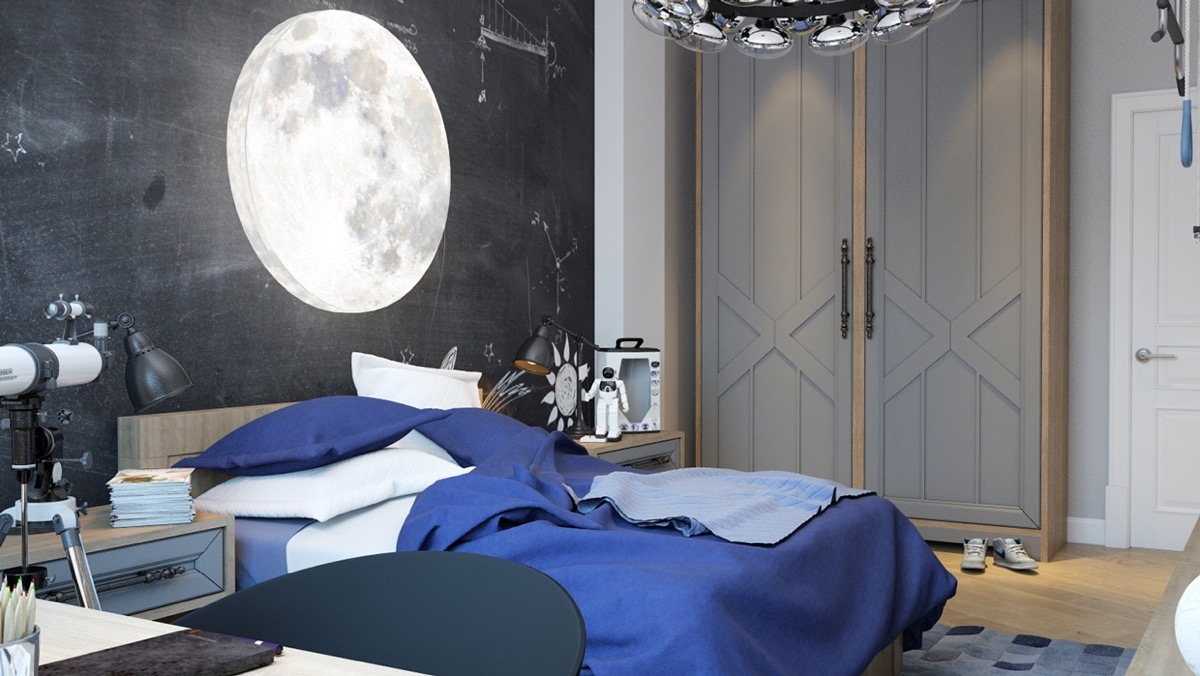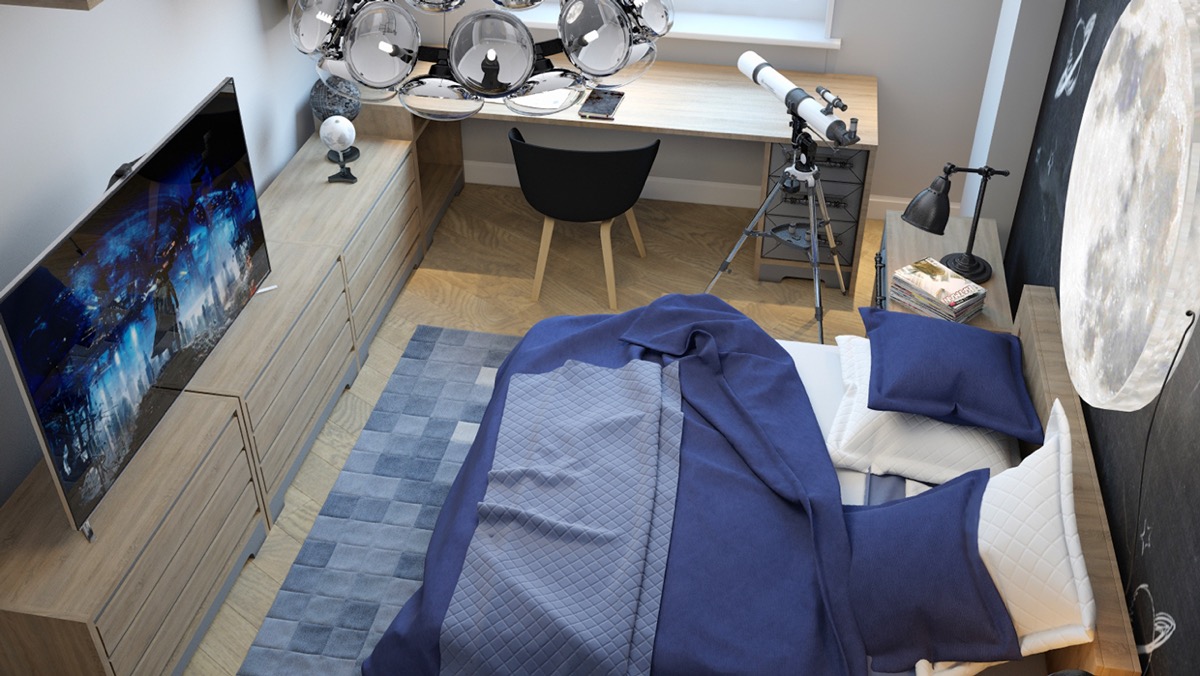 Now, ask your children immediately about what kind of concept they want. Moreover, you can choose one of those dark kids bedroom designs above for them. So do not wait too long, let your children feel enjoy and comfort to stay in their bedroom now!