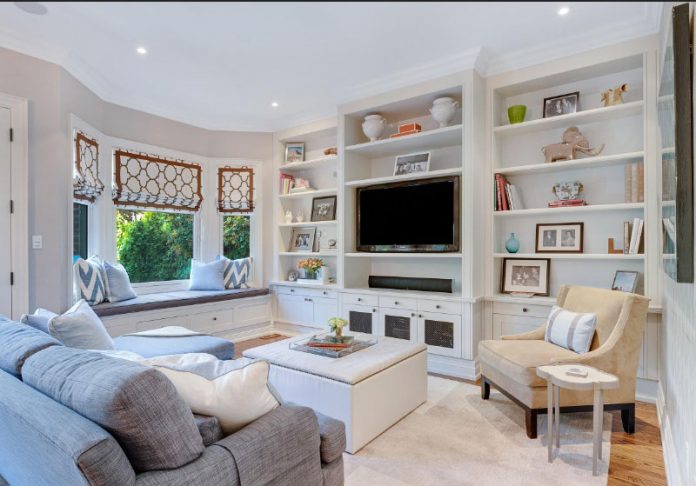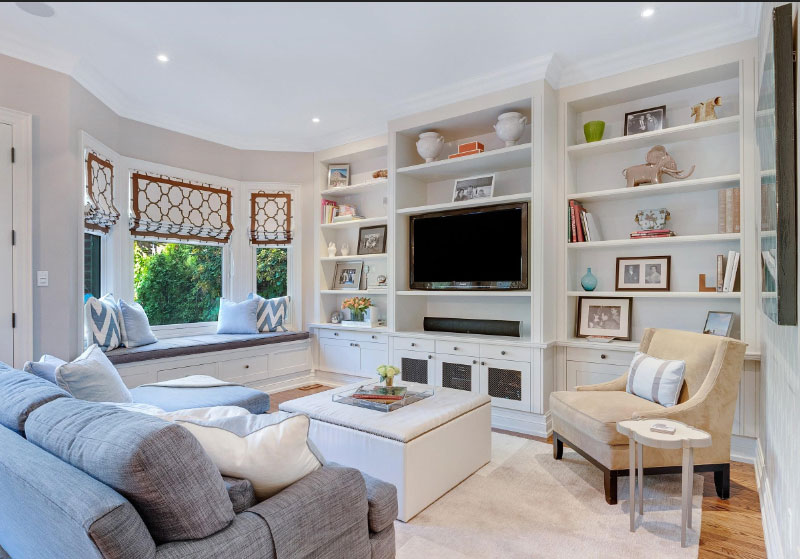 Let's face it. No one likes clutter. But it isn't always a matter of just throwing things out. You also need to have a place to put things so you can find them, even if they are out of sight. Here you will find some creative ways to organize and beautify every area of your home.
1. Magnets
Using magnets to organize your home is a great way to use space that wouldn't otherwise be used. You can utilize a magnetic knife rack in your kitchen to corral all your knives in one easy to reach space. Or, you can get creative and use that magnetic knife rack for other things. You can put magnets on your spice jars and stick them on the fridge or near the stove for easy access while you're cooking. Try hanging a magnetic rack in your bathroom cupboard or on the wall and hang things like tweezers, nail clippers, and eyelash curlers. Putting magnets on the back of your makeup and hanging it all on the wall can also reduce clutter and make your morning routine faster. In the garage, you could use magnets to hang all sorts of tools and accessories.
2. Curtain Rods and Towel Racks
Adding a bar allows you to hang all sorts of things. In the kitchen, a curtain rod under the sink allows you to hang up all those spray bottles of cleaners, measuring spoons, and towels. A towel rod on the inside of a kitchen cupboard door is also perfect for holding the lids to your pots and pans. Even placing short curtain rods vertically inside your cupboards can keep things like cookie sheets and cutting boards from shifting around.
3. Hooks, Hooks and More Hooks
Hooks are easy to install and can be used for almost anything. Put stick-on hooks on the back of the closet door to hold all your jewelry or ties. Adding a shower curtain rod to your closet with a few hooks can allow you to hang lots of different things, like belts and handbags. Another great idea is to put towel racks on the wall and hang baskets off of them with hooks. This is a great way to store shower supplies or extra towels. They even have hooks you can stick on the back of appliances like mixers to wind up your cords and keep them out of the way.
4. Shoe Organizers
Hanging shoe organizers with lots of pockets over any door will give you instant organization. Hang them on the back of your closet door to sort and organize everything from shoes to scarves. You can hang them in any room, like the garage or bathroom to keep countertops and cupboards clear. Try cutting the organizers to make them smaller and hang them on the inside of cupboard doors or on the back of the seat in the car.
5. Bins, Boxes, Bowls, and Baskets
Sometimes you just need to sort things and put them out of sight. Boxes, bins, and baskets are great for organizing things and keeping them handy while giving you something pretty to look at. Put your CDs or DVDs in a pretty box on an EZ floating shelf and you'll have organization and decor all in one. Magazine boxes are a great way to keep things like curling irons organized in the bathroom or plastic wrap and aluminum foil in the kitchen. Even your junk drawer can be organized with a few small bowls or boxes.
6. Pegboards
Pegboards are great for hanging and organizing. A pegboard can be used to hang tools and containers for nails and screws in the garage or to organize all your craft supplies in the house. The best part about pegboards is how customizable they are, you can rearrange them however you want whenever the need arises.
7. Shelves
Shelves are a great way to get things off the floor and they can be used in every room in your home. Shelves provide a space for large and small items. You can even hang baskets on the bottom of shelves to maximize your space.
8. Label Everything
Even though you might have all your stuff sorted and organized, it won't do you any good if you don't know where anything is. Rifling through every well-sorted box until you find what you need won't save you any time either. That's where labeling can make a difference. Writing directly on plastic bins, hanging decorative tags on baskets, and using chalkboard labels that you can erase and reuse will save you the trouble of looking in the wrong place for whatever item you are searching for.
Save yourself time and money by organizing your things. With a few tools and a little bit of creativity, you can organize every room in your home.