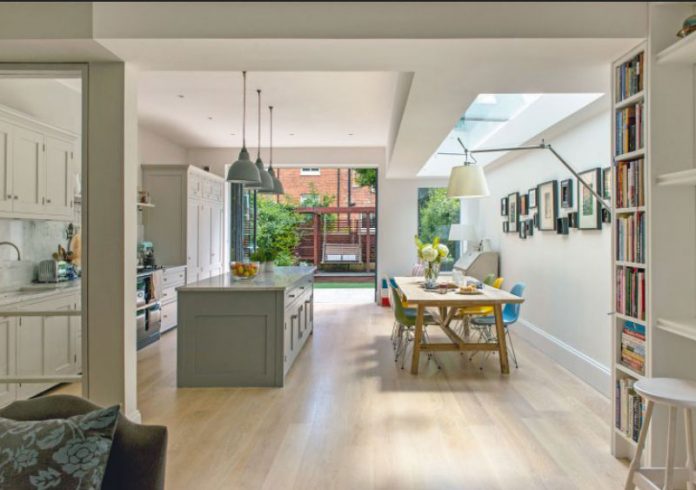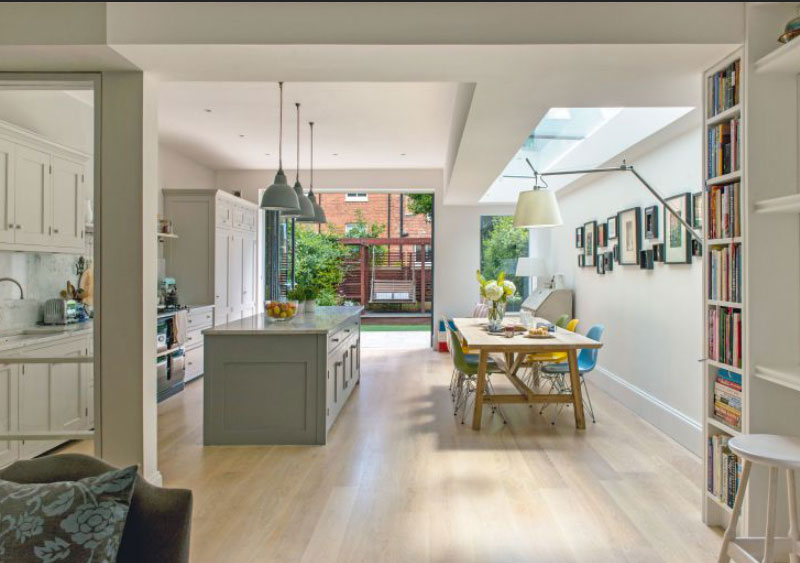 Every homeowner has things they want to do around the home. Clean the gutters, mop the floors, fix that broken shelf, etc. And while these basic maintenance tasks are important, you shouldn't forget about upgrading your home. Upgrading parts of your home can not only make your home a more enjoyable place to live, but in some cases, it can even save you money in the long run. So, before you cross off that final item on your to-do list and throw it away, here are 7 home upgrades you should add.
Energy Saving and Efficiency
First, you should look for ways to save energy around your home and make it more efficient. A simple way to do this is by adding in some energy efficient appliances, such as your washer, dryer, refrigerator or dishwasher. These upgraded appliances require less energy to run, and will therefore save you money on your energy bill each month. Along these same lines, consider swapping out your current lightbulbs for more energy efficient models.
Another thing you can do is ensure your home is properly insulated. A big energy cost is regulating the temperature of your home, and if your home isn't sealed properly, you'll just waste money each month. Make sure there are no gaps around your windows, and install some door sweeps if you need to. This simple change can make a big difference.
Perform a Kitchen Remodel
Over time the appliances and style of our kitchens become out of date. If you want to make your kitchen more modern and sleek, while also raising the value of your home, you should perform a kitchen remodel. A kitchen remodel often includes things like adding new tiles to the floor, replacing the cabinets or countertops, and adding in new appliances. However, you should try to not do these one at a time. According to Whitewater Kitchen and Bath in Salt Lake, "it's best to do your kitchen remodel all at once, to save time and reduce the risk of damaging any parts of your kitchen."
Get a Bathroom Upgrade
The other upgrade that can significantly improve your home's value is in your bathroom. If you can find a way to turn a half bathroom into a full bathroom, the value of your home will go much higher. And even if you can't, simply making your bathroom more modern and comfortable will make potential buyers happier. For more information on remodeling your bathroom, you can check out this guide.
Fix Up the Yard
When upgrading your home, it's important that you don't solely focus on the interior. The outside of your home is what leaves the first impression, and it's where you'll want to spend time during the warmer months. To upgrade your yard, there are a few simple things you can do. For starters, you can plant a garden. A few flowers or vegetables growing in your yard will make it more colorful, and thereby a more enjoyable place to spend time.
Another thing you can do is add in a water feature. Ponds and water fountains make a big impression on any yard, and they aren't too difficult to do yourself. Take some time to really examine your own yard and think about how you'd like it to look.
Get Yourself a More Comfortable Mattress
We spend a third of our lives sleeping, so it's important that you do it on a comfortable mattress. If it's been a while since you've gotten a new mattress, it's probably time for an upgrade. Explore some mattresses online or head over to a local mattress store. Try out any models you're interested in and see if they fit your desired firmness level. Mattresses can be expensive, but you deserve a good night's rest, so don't be afraid to invest some money in a good mattress.
Add Some Smart Tech
To keep up with the times, consider adding in some smart gadgets to your home. A voice assistant, like Amazon's Alexa or the Google Home, is a popular option. Another thing you could add is a smart thermostat, which will auto adjust the temperature for you and can connect to your smartphone. Smart gadgets can do a lot of great things – so check out these great home smart tech items and see if any of them appeal to you.
Paint the Walls
Finally, sometimes a simple color change is all you need to do to upgrade a room. You can leave all the furniture and decorations the same, but if you change up the color, the room will feel entirely different. Painting the walls is a task you can likely do on your own over a weekend, and it doesn't cost to much, making this a perfect upgrade that you can start with.