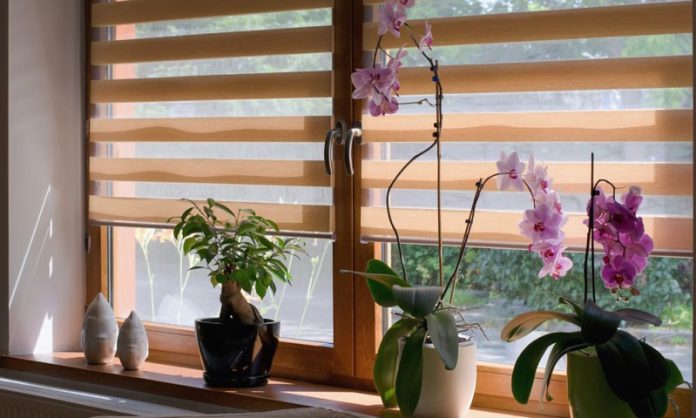 Windows no more serve functional purposes only, they are an essential décor element. They allow sunlight and air to come in, brightening our homes and adding to the aesthetic value. However, to add more to the windows, they must be dressed with window coverings that offer privacy and light control.
What are those window coverings that offer excellent privacy? Let's read about them.
Shutters – Plantation shutters are designed keeping privacy in mind. Depending on the need, the louvers can be adjusted for complete or partial privacy. During the day, you can open them completely to let the natural light in and close them at night to enjoy privacy. Look for standard or custom plantation shutters in Orlando to suit your space.
Sheer shades – Sheer shades are an excellent combination of blind and shade. The operation of tilting up and down is similar to blinds; the slats are made of sheer fabric. When the shades are drawn and the vanes closed, perfect privacy can be achieved without compromising on the light coming in.
Roller Shades – Roller shades are an ideal privacy window covering that comes in light filtering and blackout options; You can adjust the privacy to any level while still allowing the natural light to come in. The roller shade fabric neatly rolls up and sits atop the window. You can choose to lower it to your desired level depending on the light and privacy you desire.
Roller shades are a practical, affordable solution offering excellent light control and complete privacy.
Bamboo Shades – bamboo shades are great when looking out of the box, looking for sustainable options. They add texture and warmth to the home and offer excellent privacy. Nothing can be seen outdoors when lowered down, and you can enjoy your time with your family and friends.
Woven Wood Shades – woven wood shades are another popular window treatment offering excellent nighttime privacy. The icing on the cake is they are made from natural materials like bamboo, jute, and reed. They allow complete privacy and still let the light come in. for a total blackout effect, you can pair them up with curtains.
When made and installed with professional expertise, these window treatments – blinds, shades, shutters and curtains- can help achieve the desired results for homeowners. Don't always look out for cheap alternatives!