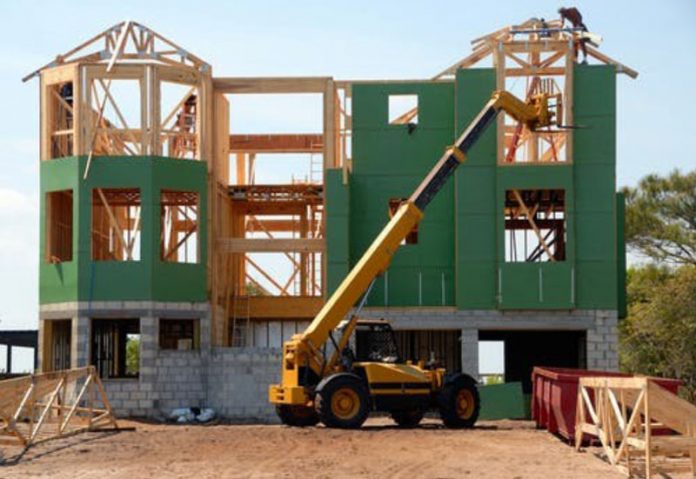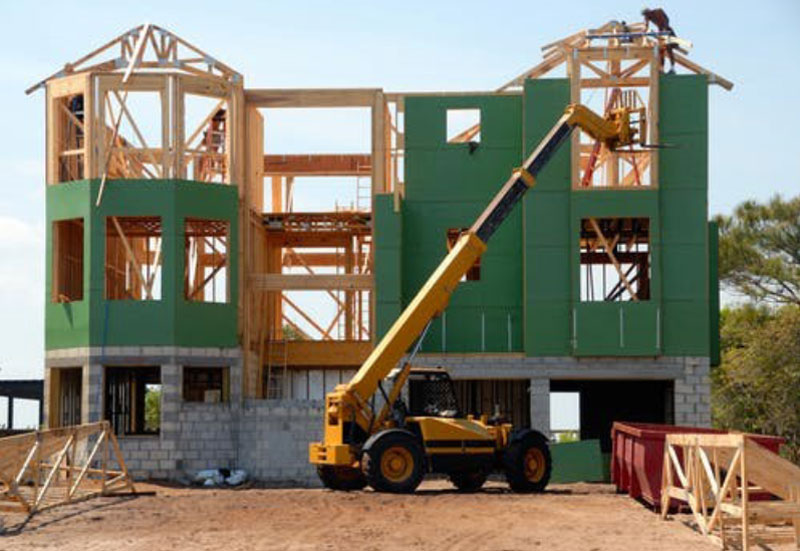 Everyone desires luxurious, stylish, and trendy houses, but unfortunately, not all can achieve their dreams. If you are not happy with the current condition of your home, but you still don't want to relocate yourself because of the memorable moments you have spent in that house. Then either you can spruce up your home, or you can demolish it and rebuild a new dream house.
When people want to show some love to their beloved houses, rebuilding is mostly not their first choice because it is quite expensive and time taking. Though when you have a lot of things to renovate, then rebuilding your house building can be a suitable option for you. If you are looking for a long term solution, demolishing and rebuilding your house is the perfect fit.
There are many things which you need to consider before going for a rebuilt like the condition of your house when it was built, the local laws and the most important thing, your budget.
You can visit any construction company for this purpose, or you can contact online companies like knockdown rebuild in Sydney. Make sure to look at the previous work of the company to whom you are about to give your house contract.
If you have confusion about tearing down your house or not, then you must continue reading this article. Here you will get to know the "10 signs you need to rebuild your home".
1. Structural issues that non-repairable
The old houses require frequent renovations. While living in an old house, you might have noticed cracks and buckles on the foundation of the house. There is also a problem of humidity and moisture due to which leakage of walls or roof takes place.
To get rid of all these problems, either you will need regular renovations, which will require a lot of money and energy investment. The other option to deal with such situations is a house rebuild. During the rebuilding process of houses, the companies discover many root problems in the foundation of homes. It is among the significant reason for frequent renovations.
Houses are like trees; if their roots are not healthy, they cannot survive long. However, you should only consider rebuilding if your home requires renovation in every few months. The rebuilding of the house is regarded as the last option because it is a time taking procedure; it can cost you more than you thought, and several delays take place for the moving-in to the house.
2. You require additional spaces
If your house is becoming small for your growing family, then rebuilding is the best option to create space in your home. However,  for increasing the area, adding the surrounding property to your house requires a legal allowance. If you do not own that area legally, you cannot expand your home. In this situation, the best choice is to increase more rooms in your house.
The rebuilding helps in increasing rooms of the house, and it can also increase the floors of a home, which ultimately results in making your house bigger.
3. Frequent renovations are exhausting
When you are living in an old house, there are plenty of things going off the hook like the weak foundation of the house, moisture drops in the walls, disturb wiring, cracks in the water pipe, flooring, and ceiling problems. No one can afford to spend time and money on frequent renovations. During a renovation, your whole house disturbs making it an exhausting task.
The rebuilding of the house is a good option for a more extended period. The old thing requires more fixing than a new well-furnished house. However, if you do not take good care of your belongings, they can still require repair and renovations.
4. The house looks old and not so classy
You may have an emotional attachment with your home since you have spent a lot of time there and created uncountable memories.  In the current scenario, people are more into the materialistic approach, desiring an extravagant, luxurious house.
If your house does not look like your dream house, then you should go for rebuilding. Make sure while giving your home a rebuild contract, you explain your thoughts and needs comprehensively to the contracting company.
5. No emotional attachment to house material
If you are living in a house that is not according to your needs, then definitely, you won't have any emotional attachment to it. Renovation is not a permanent solution but a temporary solution for making things better.
The rebuilding of the house is a permanent solution that can provide you dream house, having the same infrastructure, ceilings, flooring, walls, and some rooms.
6. Live in your favorite location
If you are satisfied with the area of your house, but you do not like the whole building and interior of it, then rebuilding is the perfect choice for you. In the housing society you are living, you know your neighborhood, but moving to a completely different place makes you feel alone and unsafe.
Sometimes only because people don't like a particular building, they change their areas and cities to live.
Buying a house in a new location can even be more costly since the property value is increasing drastically.
7. No more surprises
The major problem of living in an old house is getting frequent surprises of broken wires, pipes, and ceilings. If it is only about a few times, one can tolerate, but if this situation continues the same, it becomes quite challenging to live in such a house.
Rebuilding is an excellent option to deal with these problems because, in a new house building, you will not face any broken things surprises.
8. Add value to your proper
No matter how much money you spent on your house, it is never a waste because it is adding value to your property. Homes are one of the most significant assets a person can own. If your house is well furnished and beautifully built, the market value of your house will be high.
If you plan to sell your house on rent or permanently, you will get a lot more profit if your property is in good condition.
9. A cost-effective option
Surprisingly, people think that rebuilding is a more costly option, but practically the amount of which renovation you do in your house consumes a lot more money.
10. long-term investment
If you are investing money in the house, it is a long term investment because it will add value to your property. You don't frequently need repair, and your home will be in good condition for quite a long time.
Final Thoughts
In the end, I would like to conclude that if your house needs rebuilding, then you should go for it. On the other hand, if small repairings can make things better than you don't need to tear down your house.