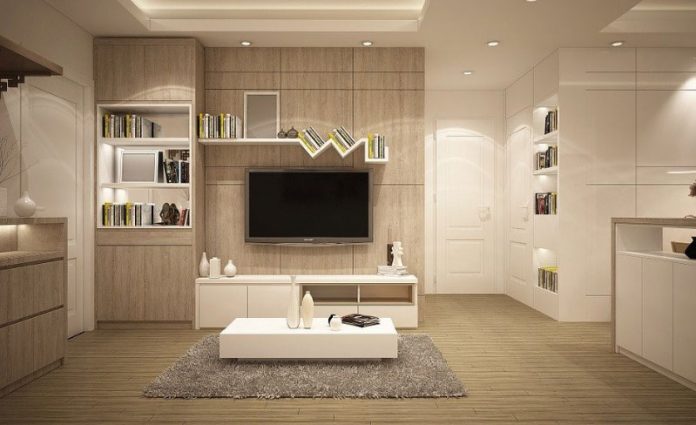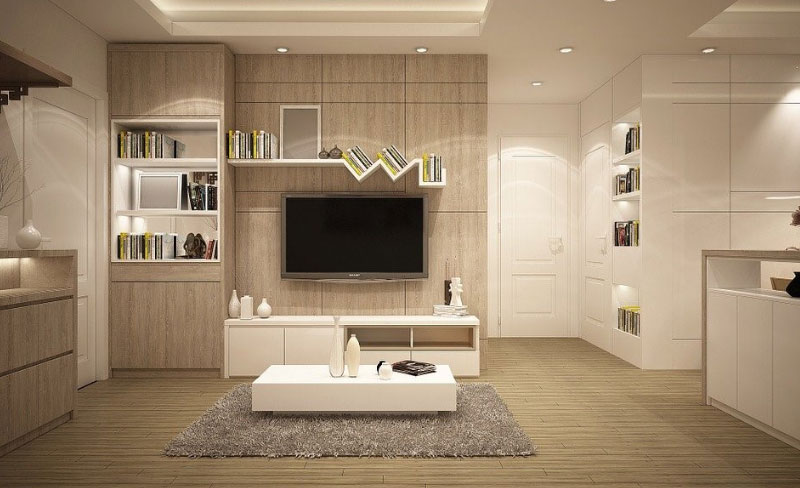 New year, new happiness, how about a fresh breeze for your home? For example, through modern solid wood furniture. We have put together our top 3 for table, chair & Co. Our living trends, with which you are guaranteed to start the New Year in style.
Modern outdoor furniture is one of the key elements of the garden, terrace, cottage and private home. The easiest way to get it? Go for furniture repairs and transform your furniture into something new according to the latest trends. What trends in outdoor furniture can designers offer in 2020, and what kind of material is best to choose for the execution of fashion trends and design novelties?
The colors of indoor furniture in 2020
Bring color into play! The new year will be particularly harmonious with a clear color focus. Green and blue are the focus – in all their shades. Pastel shades of turquoise, aqua or even washed-out shades of green can be easily combined and create an airy, light living atmosphere. The entire color palette is reminiscent of the sea – both tropical beaches and ice-cold oceans. Of course, therefore, very dark blue is used or slightly shimmering optics with metallic glitter. You can fall back on this trend, especially for decorating with accessories such as pillows or blankets, but also for choosing a new color for the wall.
Furniture trends 2020: highlights
Living without small highlights in the furnishings or accessories… that is not possible. Therefore, of course, these should not be missing from our hit list. Another collection has two of these highlights at hand: Firstly, the practical secretary, with which you can integrate your work – as already indicated above – harmoniously into your everyday life. On the other hand, the stylish bar cabinet, which with its mirroring and integrated lighting, ensures a good mood when partying. Another clever highlight is the one with its coffee table with a fold-up function. Thanks to that, brief work on the laptop on the couch is no longer an issue.
Popular materials for the manufacture of outdoor furniture 2020
At the peak of popularity are natural materials and their imitations. In particular, owners of private houses and summer cottages should consider these options for materials this season:
• Plastic furniture.
It not only comes in different colors and shades but is also made according to the canons of fashion trends – in imitation of rattan, stone, natural wood, metal and antiques. This is a good budget option for those who want to equip the cottage at the last call of design trends, but with minimal cost. Such practical and comfortable furniture can decorate any landscape.
• Tree.
Classics – eco-friendly, beautiful and aesthetic. Garden products are usually made from coniferous or deciduous wood. Such furniture is durable, practical, but maybe vulnerable to moisture. To avoid unpleasant consequences, the furniture is subjected to high-quality multi-stage processing: impregnation, staining or varnishing. Wooden outdoor furniture can be bought in any desired shades. However, the price of such a product is quite high.
• Wicker furniture made of bamboo, cane and rattan.
Classic natural material for the manufacture of outdoor furniture, which is at the peak of popularity in recent years, and 2020 is no exception. Products from such materials are elegant, beautiful and weightless, perfectly fit into any landscape. This is one of the most aesthetic decorations of the garden. However, the period of operation of such furniture is small; it is short-lived, easily deteriorates. Also, without a special coating, rattan, bamboo and reeds lose their color and deform under the influence of sunlight and moisture. It is undesirable to wash such furniture, and in the rainy season, you can store products only in warm rooms.
• Forged metal.
Refined and beautiful, it looks expensive, stylish and sophisticated. Besides, this is a real hit of 2020 in the production of outdoor furniture! Forged metal products will undoubtedly decorate the site and become a real highlight of landscape design, especially in combination with artificial ponds and alpine slides. The disadvantages of this material include only the large weight of the forged metal outdoor furniture and the susceptibility to corrosion without proper care and reliable coating.
• A stone.
Durable and durable material for centuries. Stone products are original, monumental and always in fashion. They look expensive, beautiful and chic. Also, the stone is completely insensitive to solar radiation and humidity, not susceptible to corrosion and drying out. The only drawback of outdoor stone furniture is the high price.
When choosing material for outdoor furniture, it is important to evaluate all the pros and cons of options, take into account the style and landscape features of the garden plot or private house.
Outdoor furniture trends 2020
This year is distinguished by striking but at the same time classic trends in the production of outdoor furniture. In 2020, designers are advised to pay attention to the following points:
Bright colors
Previously popular green, beige and brown shades lose their popularity when it comes to outdoor furniture. Nowadays, garden products are becoming the most striking accent in landscape design, unusually standing out from the garden or lawn.
Modern outdoor furniture should not merge with the general landscape. If your furniture is muted in shades and has a calm color scheme, you can add bright nuances to the design of garden products in the form of unusual pillows, beautiful mattresses, extraordinary textile elements. Also, you can paint the furniture in new rich colors, using coloring materials with increased resistance to fading in the sun and an ultraviolet filter.
Classic shapes and precise lines
The most fashionable trend in 2020 is outdoor furniture with precise and strict forms. Cuboid tables, classic rectangular chairs and sofas are more fashionable than ever. The flip side of this trend is the fashion for smooth and rounded shapes.
Although the trends of the season contradict each other, they provide a wide selection of outdoor furniture to owners of summer cottages and houses.
Forged furniture as a trend of the season
Garden products such as forged furniture is a true classic in the manufacture of outdoor furniture. Metal forging is reliable, resistant to any weather conditions, openwork, durable, wear-resistant and very elegant. Such furniture in various shapes and patterns has been popular for many years and will not leave the ranks of trends for a long time to come. Such furniture will remain relevant after decades.
Outdoor furniture is like living room furniture.
Another interesting trend of this year is that outdoor furniture in its design imitates living room furniture. To create it, materials that are resistant to external influences are used. At the same time, the design allows it to be used both outdoors and indoors — lookup for more ideas to get some inspiration.
Conclusion
This guide is enough to get you started with your 2020 furniture design resolution. Keep your furniture up to date and stay in style this year!