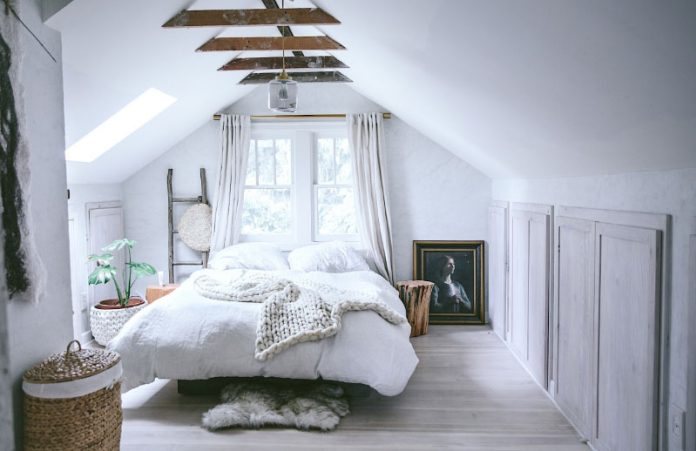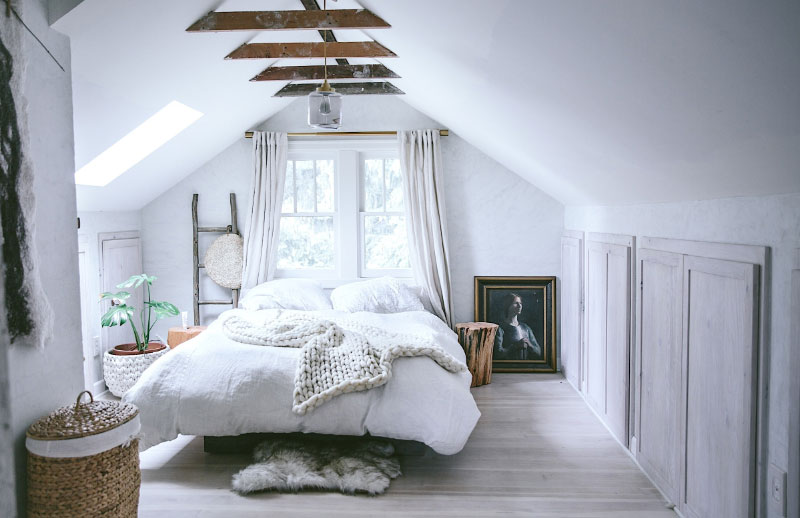 roohome.com – A boring bedroom certainty can affect your mood for the whole day. That is why there are so many people give their effort to make their room as comfortable as possible.  Make the bedroom comfortable is the important thing that you have to apply. We could say that the bedroom is the main room at home. Usually, on holiday we are tired to go out. And spend a day in the bedroom is not a bad idea.
There are so many kinds of designs that you can apply to your bedroom. Starting from the simple and complicated. But usually, people will choose the simple bedroom. The point you have to know, in making the bedroom feel cozier than before you do not need complicated rules or ways. By pouring your creativity you can make your simple bedroom feel cozier than before. And here we have provided the tips on How to Make Your Simple Bedroom Feel Cozier Than Before. So, let's check it out!
White As A Base Color
White is one of the colors that will make your room feel cozier. In addition, by applying white as a base room color you can make the atmosphere feel warm and calm. The white color can reflect light entering your room through the window. And this can make your room feel not stuffy and of course, this is that make your bedroom feel cozier.
Avoid Using Bed Frame
For you who have a small bedroom, you can apply this tip to make your small bedroom feel cozier. By using the bed frame only will make your room feel narrow. In addition, by avoiding the bed frame you can sleep more comfortably and of course, it would be the best place for you to relax after day activities.
Open Storage Wardrobe
Usually, the fault of the owner who has a small room is to put the large cupboard into their rooms. Of course, it would make the room feel smaller. To avoid this problem, you can change the cupboard with open storage wardrobe. In this way, you can put your clothes there and also make your room feel not stuffy.
By applying this tip you have to pay attention to the neatness of your open storage wardrobe. Try to put your clothes neatly. You can sort them according to the colors or the type of clothes.
Because this is open, of course, the dust will easily enter and stick. If left continuously, this will make the air in your room unhealthy and will make the color of your clothes become dull. Therefore, clean your open storage wardrobe once a week.
Put The Rug Near Your Bed
To make your simple bedroom feel cozier you can add the rug into your room. You just have to put the rug near your bed. The rug will affect the atmosphere in your bedroom. It will feel warm and will make you comfortable to linger there.
Although rug can make your room feel comfortable, if you choose the wrong size it will even cause a problem. Do not use a rug that is too big to cover most of your room's flor. Match the carpet to the size of your room. Use a medium size.
Use A Big Mirror
The room that is not stuffy and feels relieved of course it is a very comfortable bedroom. So, to make it happen you can use the big mirror. A large mirror will show your entire room and this is what gives the imagination a broad impression on your room. To save space you can put it on a wide small table.
Present The Plant
This is the main tip for you who want to make your simple bedroom feel cozier. You only should put the plant into your room. You can use a large plant and put it in a pot and after that put it in the corner of the room. You can also use a medium and small plant. For a medium plant, you can place it beside the table, storage wardrobe, door, or your bed. And for the small plant, you can put it on the table.
The green color of the plants will make you feel relaxed. In addition, it will make the air in your room more healthy.