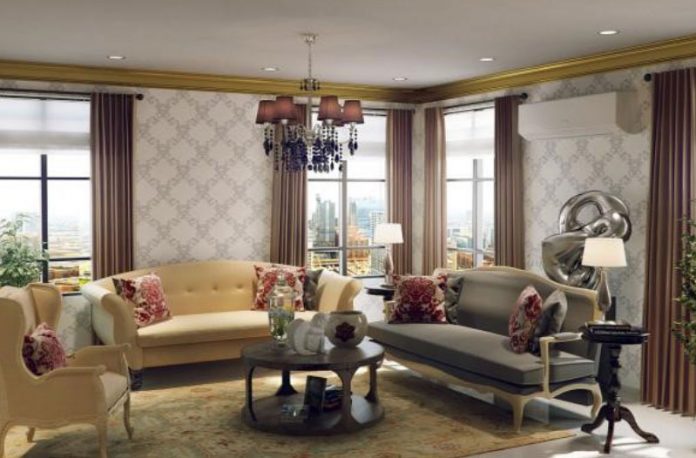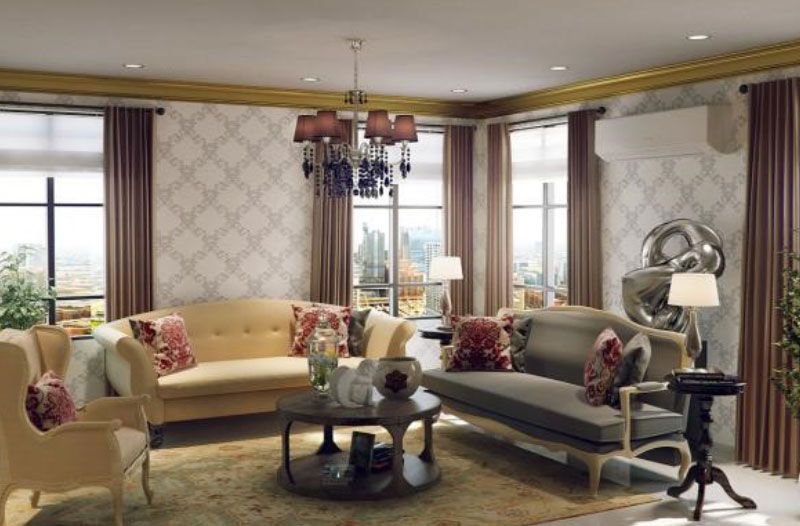 The living room is the mirror of your house, this is the first room that your guests would see when they visit you. If you are a fan of the classic European style, you would know that they look really elegant and would be a beautiful addition to your decor. Here we are presenting some of the Classic European living room design ideas that would definitely attract your attention.
You might have seen the gorgeous classic European living room photos in pictures, but in order to execute the interior design at your home, you would need some classic elements that would help you in attaining the designs. Let's find out what they are.
Moldings– Nothing can make your home more classical and European than some beautiful ornamentations. Use designer moldings and the delicate picture frame moldings for decorating your walls. They would be like that portal which would take you back to the royal era.
Gilded Mirrors– If you do not want some construction works at your home, then go for gilded mirrors. They would give you the elegance of molded frames without the additional work. They would add richness and characters to your room.
Curtains– It would not only add a pop of color but would entirely change the way your living room looks. Go for a richly designed curtains that have a rich color and vibrant presence. Drop them from the high ceilings to give that flowy effect. Use all the neutral and the classic colours to ensure that you have maintained the style. The Classic era is emerging again as you can completely observe traditions has something to do with designing which can't be ignored.
Crystal Chandeliers– These are European classic that you should definitely not miss. This adds to the beauty of the room and is not only used for lighting up the surroundings. You can purchase a chandelier according to the size of your living room. The crystal ones look really very elegant. Classic look is obtained mostly by the chandeliers don't forget to have one in your living room.
Antiques– Antique artwork pieces are an important part of the European style decor. You can put in some of the beautiful paintings or showpieces to complete the look of your room. Make sure that everything you are buying resembles to the classic architecture.
Caned back chair– This furniture design is something that you should definitely not miss. This would not only be a great addition to your room aesthetically but is a comfortable option to sit. The color is subtle and the texture creates a good balance between style and formal set-up.
Marble Mantle– Setting up a marble mantle can be the focal point of your room decor. This is an inspired styling and is one of the most important elements that you should not miss. You can decorate your room with vases and other pieces that would recreate the classic European environment in your very own place.