Roohome.com – If you are confused in choosing small studio apartment to get the exact design and stylish results that are also convenient, you might be able to glance at the following design of the DA Architect. They create a unique design that makes a small room look more attractive with modern industrial style. Some of the features specifically designed using the materials that were never suspect it has a use of value. It can be seen from the container that changed become a unique refrigerator place. Besides that, there are lots of unique features that might be your references in designing your own space.
Industrial living room design
Some have suggested a comfortable living room as a sign of hospitality homeowners. That is why lots of people want to make it as comfortable as they can. Applying the smart layout arrangement on it will help you to get the comfortable feel. However, to create a beautiful and attractive living room, you must specify an interesting theme as well. Applying an industrial style like the living room below might perfect and suitable with your available space and your favorite style.
The use of modern furniture and some creative decoration make it looks really interesting. Besides that, the hard wooden floor with beautiful pattern also support the stylish looks that designer wants to appear. It produces the result that works in harmony.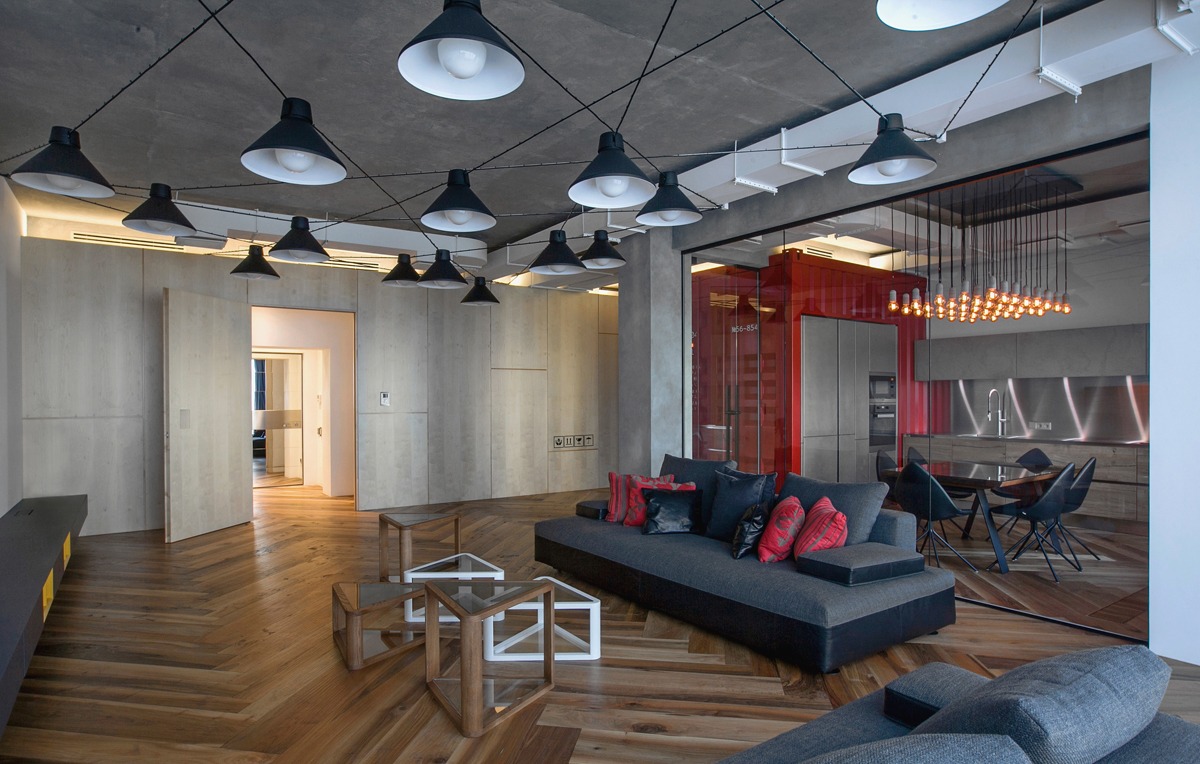 Besides that, the small dining and kitchen that also applies industrial style look so bright and cool. It was arranged perfectly. You can see the aluminum kitchen backsplash with the touch of wooden elements make everyone wants to cook their favorite meal there. The unique feature and furniture also support the beauty of the room. The use of modern hipster lighting and glass room divider give the reflection that looks so romantic.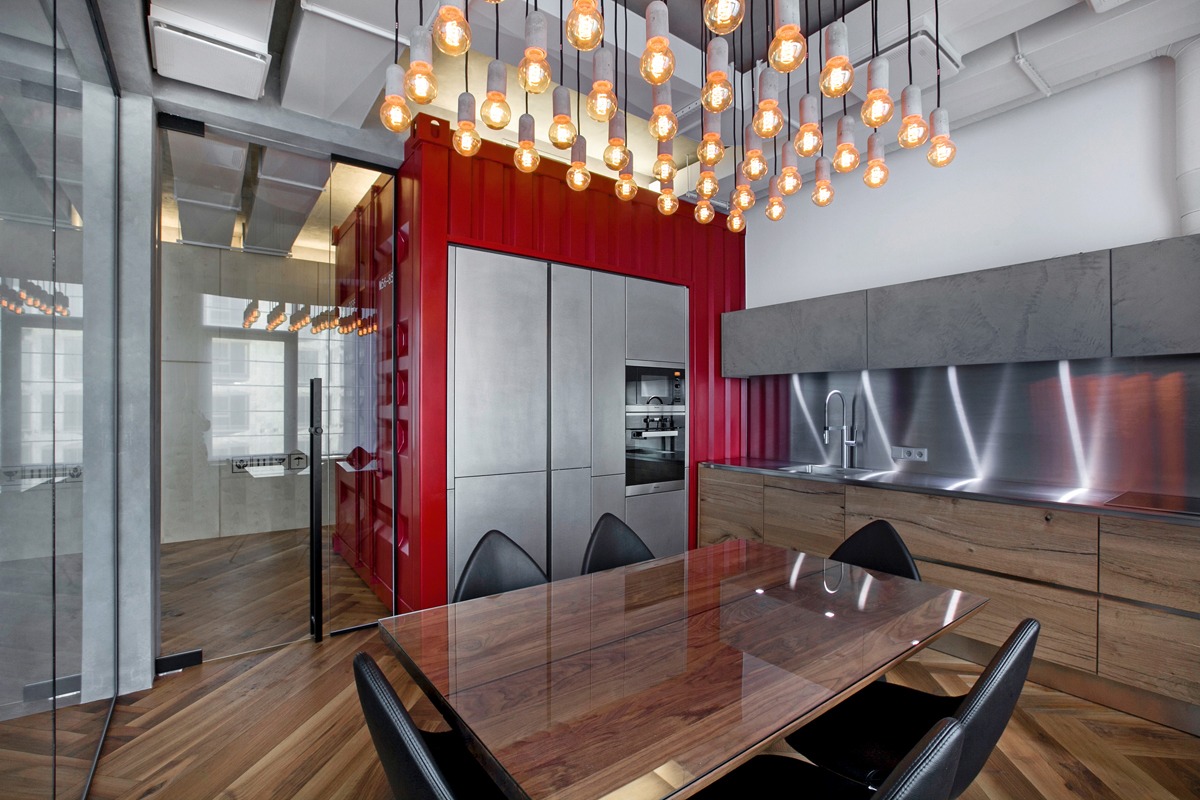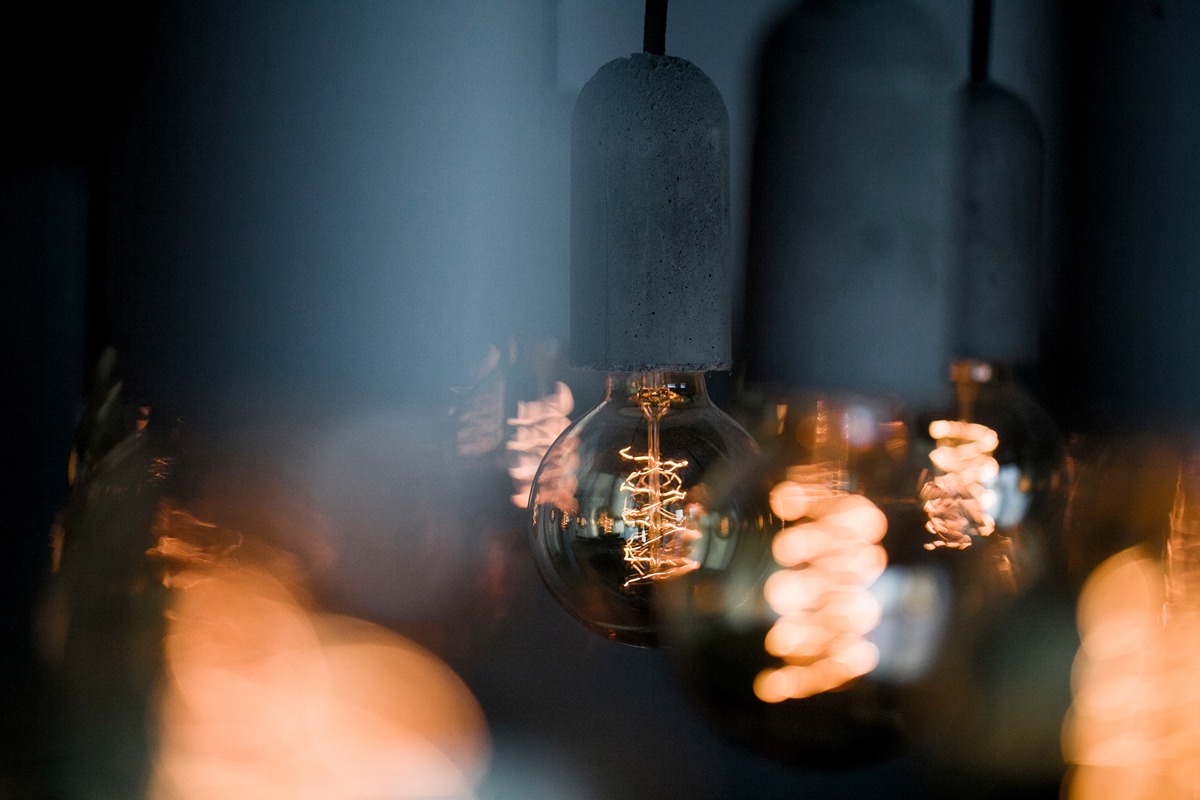 Dark bedroom theme
This small studio apartment design also gives the dark bedroom theme that can match with the industrial apartment style. The minimalist and elegant feel come from the simple and stylish furniture. You can see the perfect arrangement from it that makes it looks beautiful. Besides that, the door of this bedroom also designed creatively. You can see it in the picture below!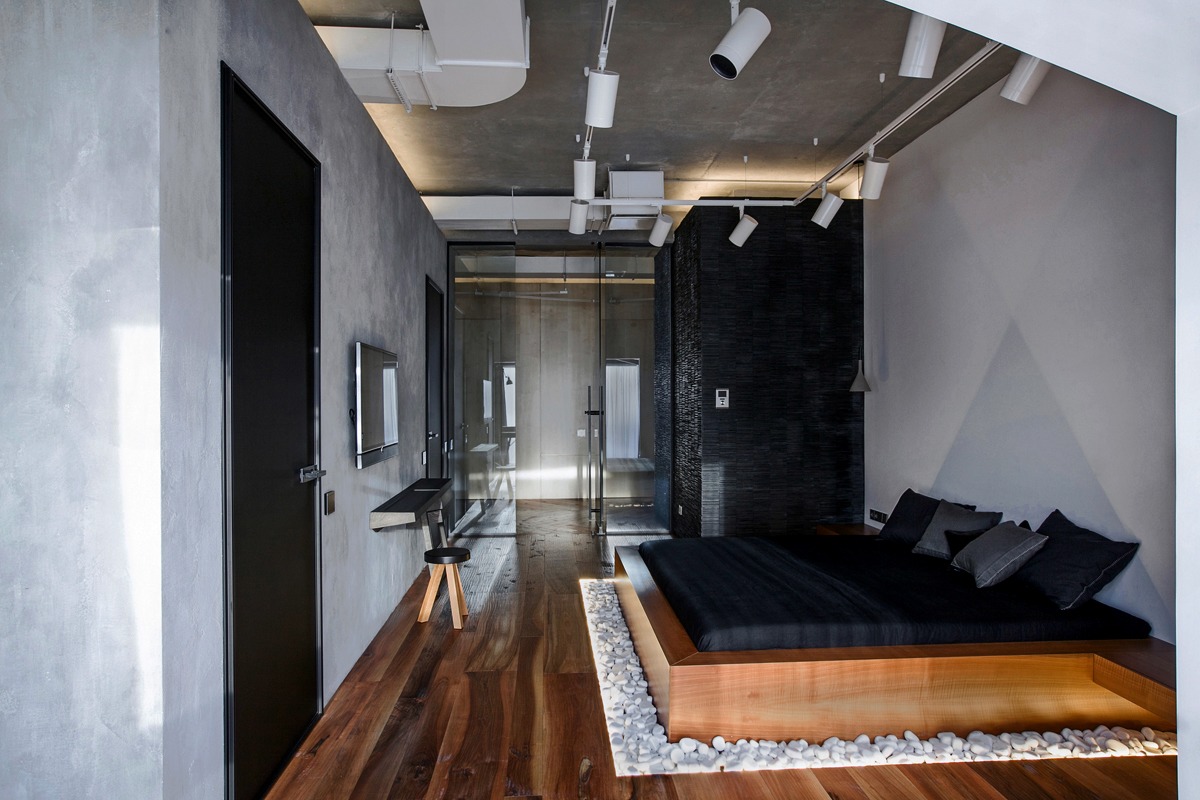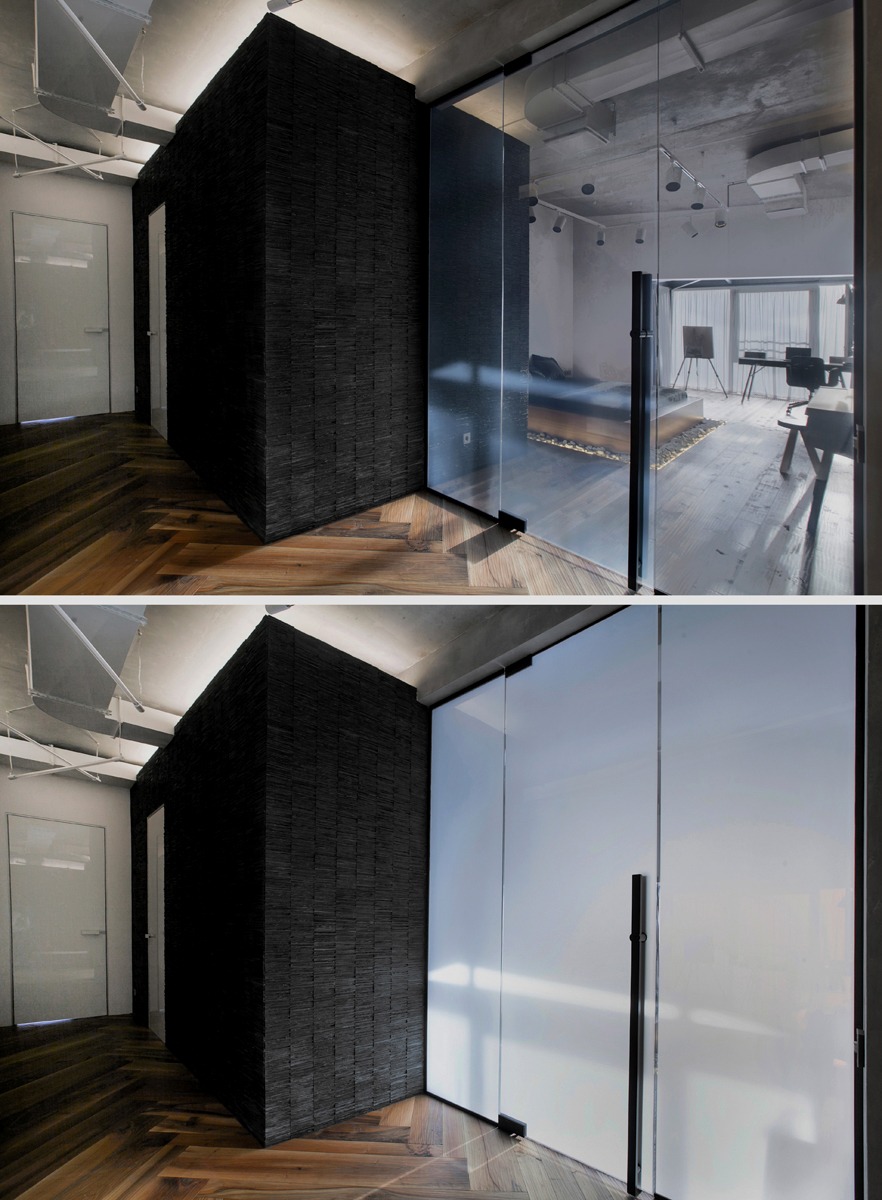 The industrial style also matches to apply in the bathroom. It can produce the comfortable feel if it combines with the element that can make it balance.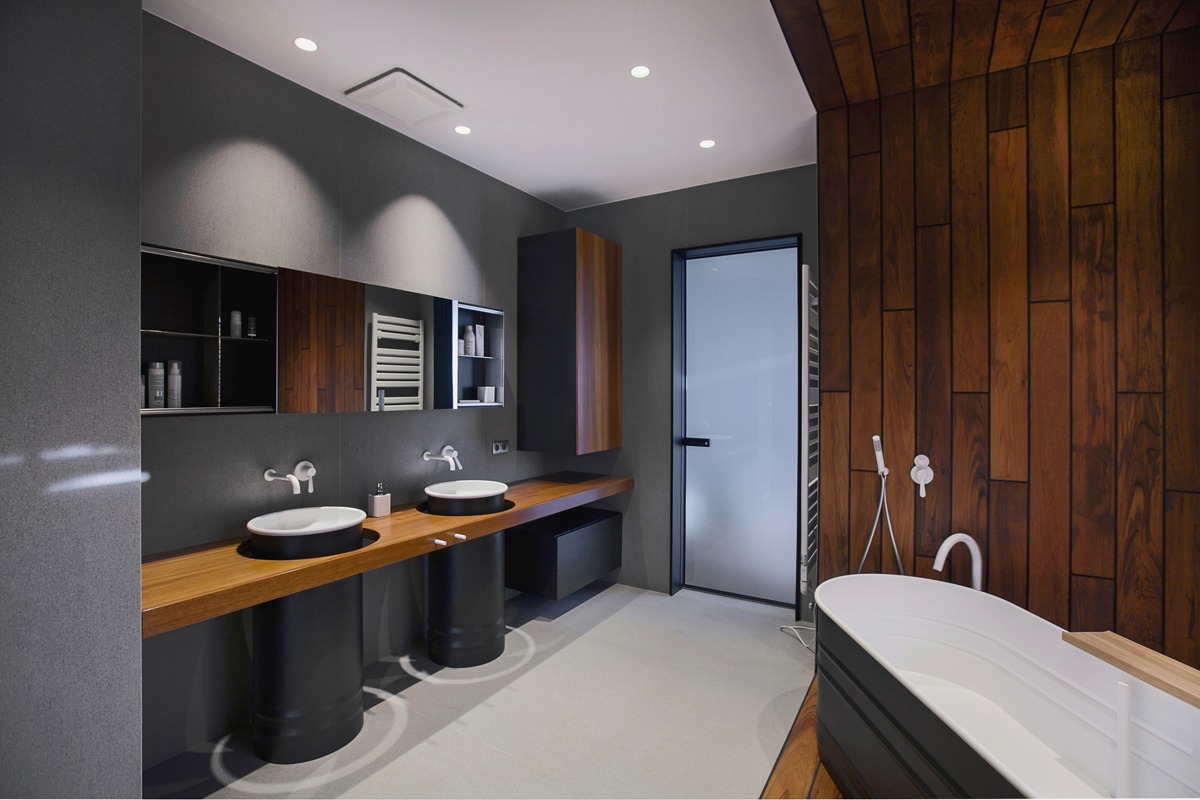 Do not you think that it is a small studio apartment design?