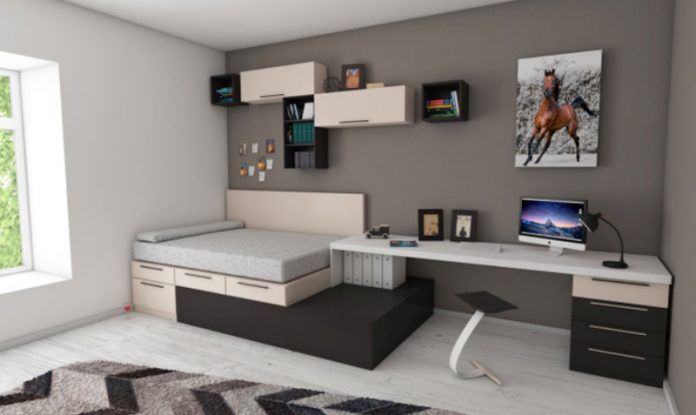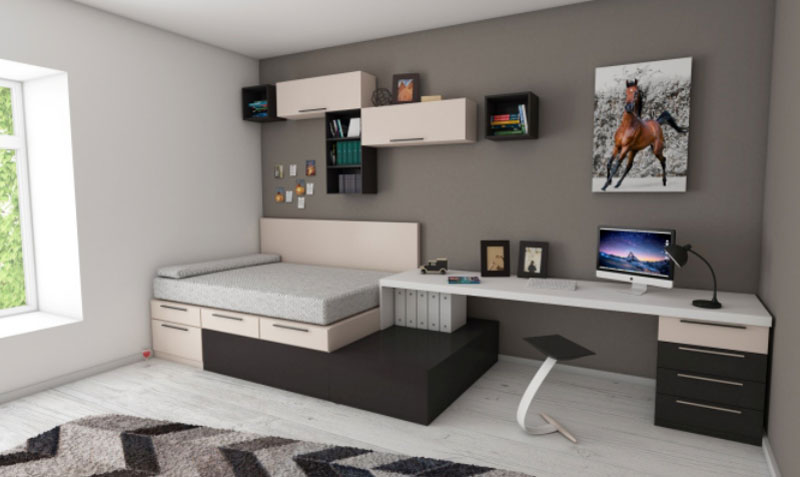 Many of us can recall entering the house of a friend, a colleague or a neighbor and being mesmerized all of a sudden by the interior decoration. The ambiance and the aesthetics of the room grab our attention and compel us to give everything a thorough look. On the other hand, many of us make all of our efforts to decorate the house, but simply do not get the same attention. This happens when we fail to understand that decorating the interior is not dependent on 'how many' accessories we add to a place, but 'how' we add them.
From the furniture and portable items and rugs to high-quality door handles, every accessory matters and should be added to the home in a well-thought-out way. Let's find out how you should add accessories to your house to cherish every moment that you spend there, and proudly invite your friends and loved ones to visit your place!
1. Prefer Quality, Not Quantity
Believe us; you can fill your room with all kinds of stuff, most of which are inexpensive and readily available. But is that really what you want to fill up your room with? We would not think so! The items you choose may be few, but these should be aesthetic and elegant. Never randomly pick things from just any store, rather carry out your research and opt for the things that reflect your attention to details and symbolize your style.
2. Always Remember the Basics
Even the most perfect of accessories can ruin the look of your home if these are not added carefully. What we mean by this is that you should always keep the proportion of your house in mind when buying and placing a new accessory. For instance, even a small rug can add or diminish the value of your room. Always pick the stuff that suites the colors, texture and overall appearance of your home. Remember: choosing the right basics doesn't mean that you have to buy only expensive products.
3. Go for a Natural Appearance
We, as human beings, have an innate tendency to be attracted to the green color. That is because nature has always had a profound impact on us due to its soothing and comforting effect. You can choose a shade of green that will suit your home's environment and create an appealing look.
Similarly, place flowers, vases, seashells, twigs or glassware at appropriate places to produce an intriguing effect in your room. Another smart idea is to bring a slight variation to your room's decoration along with the change in the season so that it remains appealing and up to date.
4. Pay Attention to Combination and Contrast
The right balance in your home is all it takes to create a powerful look. Therefore, do not always pay a lot of attention to symmetry. Instead, place the items in a way that they complement each other, even if they are in contrast. For instance, you may place large items on top of your shelve and medium or small ones as fillers wherever needed. But this does not mean that every corner of your room should be stuffed with decorative items as you should also allow some breathing space to it. Place fewer large items together to avoid giving a bulky look to your interior.
In addition to contrast, the combination also has an important role to play to add value to your home. Items such as baskets, table lamps, candles, cushions or pillows, art, and craft or any customized items can produce a simple yet convincing effect in your room.
5. Don't Forget the Lighting
Even the best of interior decoration in your home can fall short of standards if it does not have the right amount of lighting. Place your lights strategically to create the perfect ambiance in your home. You can also buy decorative table lamps to produce certain effects in different corners. Another idea is to use smart lights to bring in more convenience. This way, you can also cut the energy cost and reduce your power bills. Avoid using sharp lights in any area of your home, and opt for soft or dim lights wherever these are needed for the right balance.
6. Try a Spacious Arrangement
The easiest way to make your room as spacious as you want is to turn to some modern portable solutions. For instance, beds that can turn into tables and vice versa are a beautiful example of making the most of your space. Similarly, portable chairs, stools, ironing boards, and tables are not just great for saving some space, but help add more aesthetic value to your home. Small bedside lamps are not just great for the bedtime book reading, but also to beautify your bedroom's look.
7. Think Out of the Box
Regardless of how perfect an interior is, we as human beings eventually get bored with monotony. That is why it is important to break our usual, monotonous routine and try something new. When it comes to interior design, then it is wise to try new decorative items every few months. Be on the lookout for new spacious solutions to incorporate these in your own home. A good idea to avoid being monotonous is to change the positions of your furniture and other items every once in a while.
Last Few Words
Accessories create an undeniably strong impact in any environment, and they have the power to elevate or diminish the look of any place. Smartly chosen and placed accessories can bring even the most conventional of places to live. You can transform the look of your traditional interior with lively decorative arrangements made in an organized way. But remember that the decoration that you settle with should coincide with the proportion, colors, textures, and uniqueness of your home. A smartly crafted and decorated interior makes you feel proud of calling it your home and cherish every moment. So, what are we waiting for? Let's implement a new idea right away!