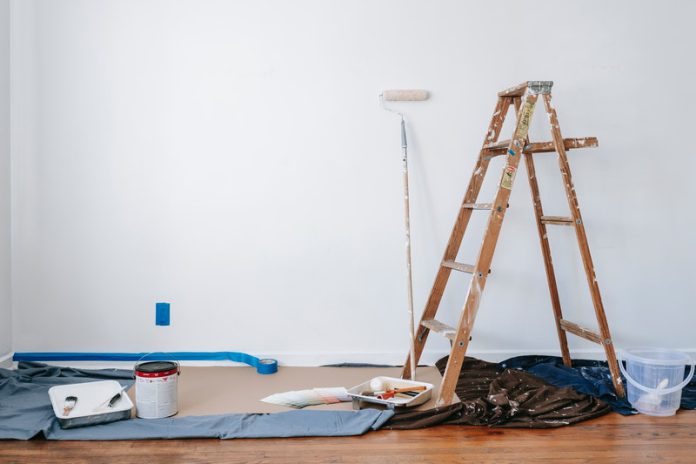 Making the right choice in paint colors for your home can make a real difference in lifting the mood of your place. After all, it is the backdrop set in house interiors. There are many difficult decisions to make while picking the best and perfect color for your house. No matter what shade, aesthetic, or space you are looking for, we will guide you with the best paint color advice.
How to choose the perfect wall color paint for your home
Stick to the subconscious preference of your mind.
Compare with existing furniture of house to pick an accent color- Choose a complementary or quieter shade.
Consider the size of the room and house- Lighter shades will make the room look bigger, while darker shades will make it look cozy.
Take into consideration the lighting of the place. Incandescent lights highlight warmer tones, whereas fluorescent lights bring up sharp blue shades. A professional interior house painter from our place can help you to select the best shade.
Mood setting and function of the room- Warm tones are for the room in which you want high energy. At the same time, cool colors like grey and blue are for relaxing space.
Use samples before choosing the perfect wall color.
Trendy wall color combinations for home
1. Turn up the heat with Grey and Zingy Yellow
Zingy Yellow goes with grey, which is a very versatile color. This combination can create a high-energy feel in any space, and it goes with any interior style.
These two independent colors come together to highlight and express the message of hopefulness and strength as both are uplifting and enduring.
2. Set the space with wall paint color Aegean Teal
This cool wall paint color can calm and add balance to the room. It is very important to have a space that feels welcoming and warm. Aegean Teal is a soothing and balanced color that makes the place look elegant.
This paint color easily goes with neutral colors like soft cream and warm beige shades.
3. To introduce a sense of sophistication, use Urbane Bronze
Urbane Bronze is a sophisticated and warm bronze that makes us find sanctuary in any space. This color grounds our minds with stability and calmness. It creates a space for mindful renewal and reflection.
4. The heritage color- Farrow and Ball's sap Green
It is one of the colors which is present in nature. It has an earthy appeal, and this color goes with milky and stone white for extra freshness.
5. Warm and Inviting look with Bauwerk color
This color is very inviting and sophisticated as it brings the cocooning and warm feel. Its rich and textured caramel shade elevates it from the brown shade. It shows its vibrancy best with apple green and peony pink.
6. Dramatic and Dark Palette- Inky Blue
This color gives a velvety feel because of its natural pigment. This rich color with a chalky finish is a perfect background for print and jeweled colors.
7. Paint in Pink- Tuscan Pink
This shade is uplifting, effortless, and inviting for any space. It recalls a natural landscape and has earthiness in it.
8. Opt for a soft sky blue
This shade, when used with crisp white, gives the most invigorating and soothing effect. It creates a calm coastal feel with a breath of fresh wind. It goes best with pastels like delicate pink and lemon. Contemporary shades like terracotta and rust make the space more vibrant.
9. The Green Factor-
Experts and designers also consider green as an always trend because it reflects a desire to understand humans. It connects one to the environment and is soothing. This color works well with pink as it both inspires and soothes.
10. All white scheme
All white interior wall paint creates an illusion that the room is brighter, larger, and lighter. White is not an emotional color, so one needs layers of tones and texture to bring comfort and depth.
Final words
As per experts, the wall paint color should not just bring out or match the personality of a house but also of its residents. Below is everything one needs to understand and know about trendy color combinations and ideas.