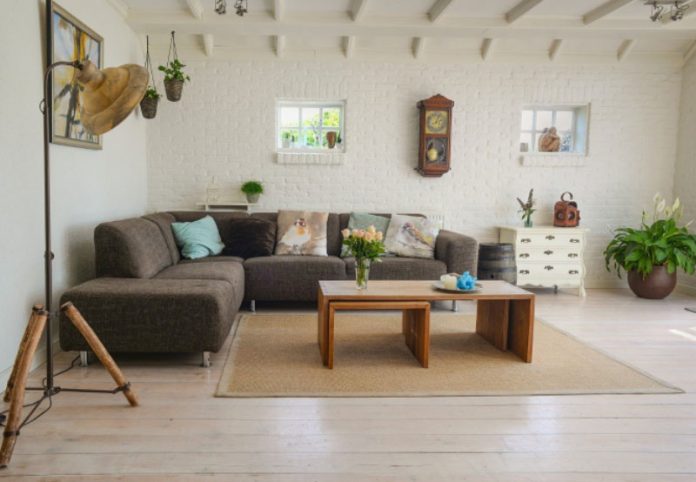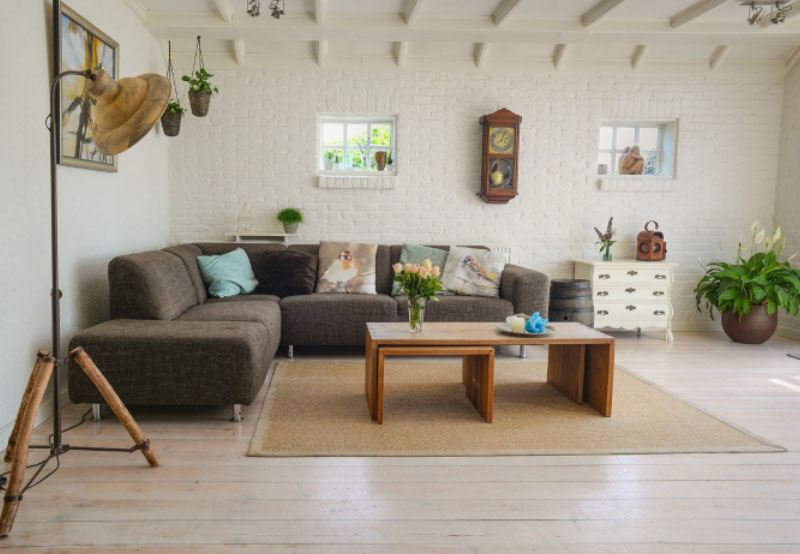 Being a homeowner is great, and all but there are things that of which you need to take care. One of the most important is to make sure that your house is well maintained. Yes, we know home maintenance can be pretty complicated and daunting at first. You might even wish to hire professionals for even the smallest of tasks like fixing a leaky faucet. But what if we tell you that having a DIY home maintenance plan will not only improve your living habits but also save you quality cash? It sounds pretty tempting. At first, taking care of your house might be a bit intimidating, but with time and practice, you can easily have a well-maintained place. Now that you are looking forward to being your home's handyman, here are a few DIY home maintenance ideas, you will love getting into motion.
A GUTTER CLEANUP IS IN ORDER
Gutters can get easily ignored when you look around the house searching for stuff to clean or repair. But they are essential fittings, and without them, your home will pretty much rot away. You must clean your gutters at least two times a year, or you might have a water accumulation accident in the basement. Climb up a ladder, clear out the debris and flush the channels with a garden hose. Make sure that all your gutters are damage-free and you are good to go.
DO NOT FORGET YOUR ROOF
While you are up there on the roof to clean your gutters, check up on your roof as well. Make sure there are no cracks or damaged shingles. You need to look out for the black, gritty type of residue, and if you find it on your roof, it is time to update the roof shingles. Find a credible roofing expert from a renowned company around to replace and repair such issues. If you are a resident in Atlanta, Georgia, for instance, look for an Atlanta roofing contractor who will give you the best roofing advice on the best replacements and repairs to make.
CHECK YOUR TOILET
Has your toilet tank started leaking? Do not know yet. Well mix some food color in the water present in the tank and check back in an hour. If you see the bowl's color has changed, it is time to replace the tank. If in case the leakage has damaged the bathroom floor, you need to redo the tiles. Yes, we know retiling your floor is a tough job, so you should let nhk tiling handle it professionally. Make sure that your bathroom and toilet area are leak-free.
INSPECT YOUR WASHING APPLIANCES
Your washing machine is a prized possession, and you surely do not want it to get damaged due to a leak. To ensure that it is leak-free check the supply and drain hoses. If you see any sort of damage or even slight rust around the metal parts, you should replace them. Otherwise, you should change the supply and drain hoses after three years' time period. Now focus your attention towards the dryer and make sure that the lint trap is clean. If you do not remove the lint after every wash, it will build over time and can be a terrifying fire hazard.
DO NOT IGNORE YOUR REFRIGERATOR
Have you noticed the rubber seals around your refrigerator doors? Well, they keep the cool refrigerator air inside and make sure that it does not leak outside. Check up on them by closing the door on a white paper. If you can pull the paper out of the closed door, it is time to change the seals. Faulty rubber seals can damage the cooling system and lessen the lifespan. Head over to your nearest home improvement store and buy the new seals.
NO MORE DRAFTY WINDOWS
Drafty windows can be a nightmare. They can increase your energy bill and make your place very uncomfortable. It is essential that you inspect them and remove any faulty caulk and apply a fresh layer. You can also install an insulating film on your windows which will help you make sure that your house is entirely draft-free!
REPLACE THE AIR FILTERS
Have you replaced your air filters? Not yet? Then it is time you change them. Air filters need to change after six months. In case you have pets or someone with asthma or any other allergies, you need to make sure that the filters are changed after either one month or at most three months. The cleaner your air filters are the better chances you have of having healthy and clean indoor air.
PAINT IT FRESH
Is the paint on your house walls getting old and too dull? Or perhaps the paint has started peeling off the room walls. No need to get worried. All you need to find the color you want your room(s) to have, and you can use a paint roller to paint the walls. Watch a tutorial video on YouTube, and you will easily be able to finish painting without any weird patterns on the walls.
CHANGE THE FIXINGS
Are the door and cabinet knobs in your house getting old and worn out? It is time you update them. Check if they are still sturdy because if they are strong, you just need to repaint them and they will look brand new. In case they have become damaged, then it is time to visit the store to get new ones.
TRIM AND CLEAN YOUR GREENS
Adding green to your house is an excellent way of ensuring a quality environment. But if you have felt, the trees and shrubs grow overboard around your home, and then it is time you groom them. Trim the excess growth and make sure that the greenery looks eye-pleasing and not like a wild forest. Keep your indoor plants neat and clean and if necessary re-pot them to make sure that they stay healthy.
CONCLUSION
Are you pumped up about whipping your home back into shape? We hope our easy to do home improvement ideas help you maintain your place like a boss. Start with the basics and steadily move towards more significant tasks. If you get stuck at a job, do not hesitate to ask for help.