A backyard pool is an amenity many Americans dream about. But when the time comes to build it, there are quite a few decisions one can be faced in order to construct or remodel the pool they dream of.
Often, we think about furniture and decor to make a backyard beautiful, but one often overlooked detail can be in the pool's tiles – in other words, the entire look of the pool beneath its water.
Pool owners and owners -to-be can dazzle guests with their pool tile selection. We've listed 10 unique ceramic and glass pool tiles that you can't overlook when building or retiling a pool.
1. Cinnamon (Bark Series)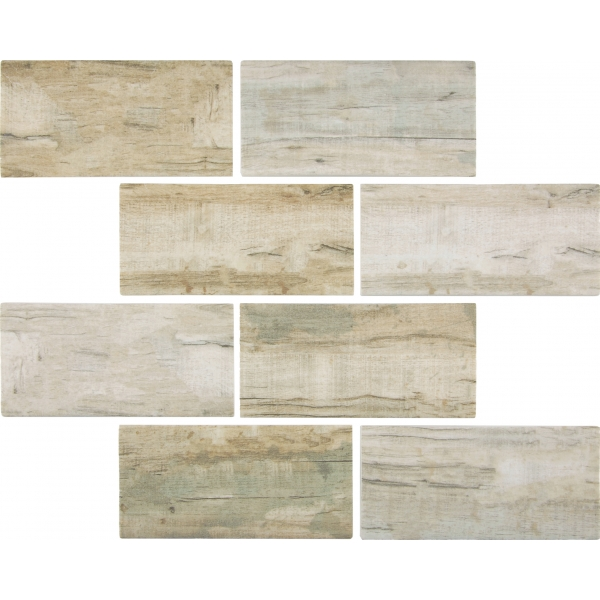 First and foremost, homeowners who are looking for a classy, yet natural look can opt for a beige tile like the Cinnamon Bark Series, which resembles a light-colored and finely sanded wood. Of course wood tiles wouldn't work under water, and you can be sure that these are made out of the finest ceramic and glass to make it durable even through outdoor weather, and pool chemicals.
2. Blue Blend Mixed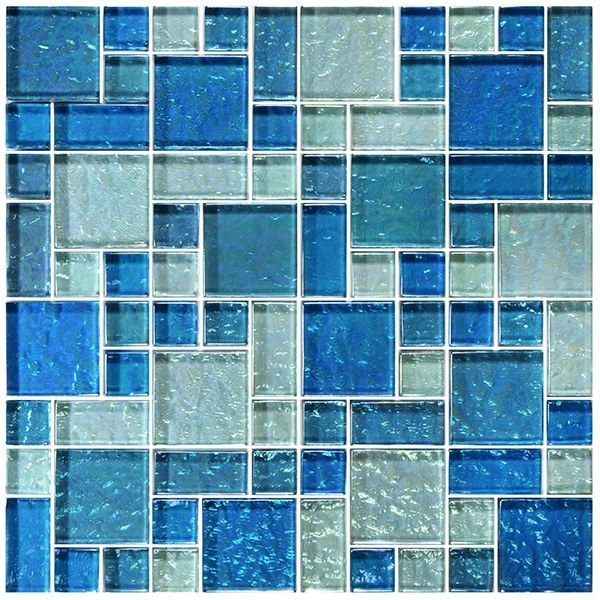 You can never go wrong with a classic blue tile in a residential pool. This blend of different blue colors and sizes provides a unique retro look that also won't stray too far from the ever classic glimmering blue glass tiles you're aiming for. The texture of these tiles also gives them an extra shimmering look, allowing your pool to gleam in the summer sunlight.
3. Cobalt Blue Copper Blend (Venetian Series)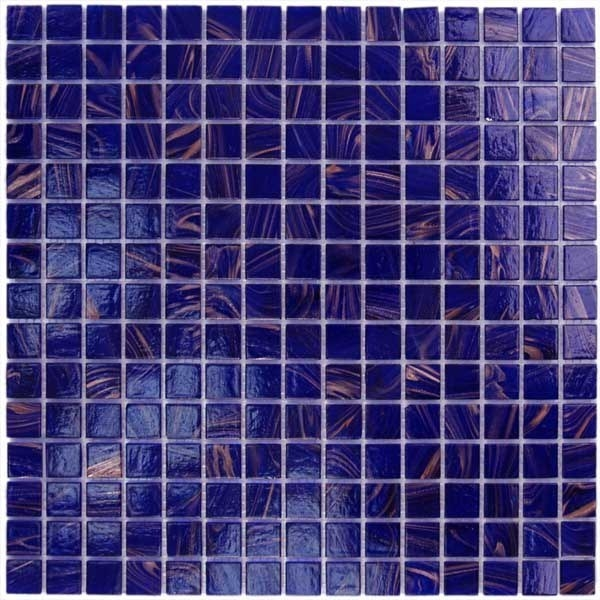 If you're tired of the same old turquoise and sky blue tiles, these dark blue glass tiles may be more appealing. It's rich, royal color may work just as well as an accent on pool borders or steps, if you don't want to commit to such a deep color throughout the entire base of your pool.
4. Navy (Titanium Series)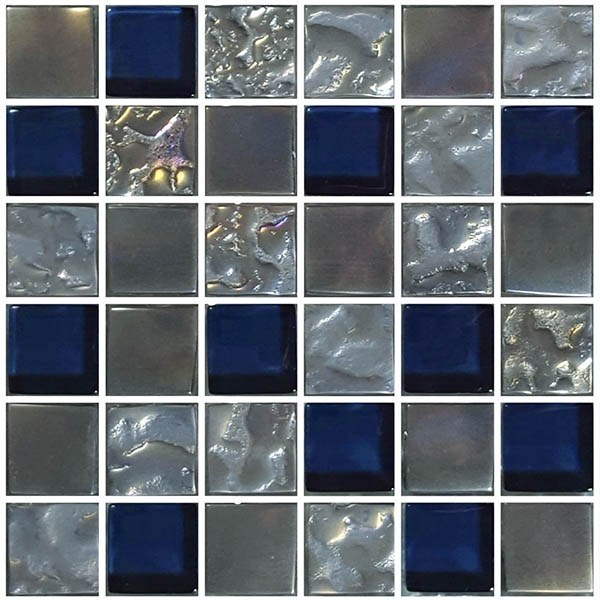 If you want to really stand out, these 1×1 inch navy, white and silver tiles will do the trick. The white and blue shining tiles resemble opal and lapis, making for an stone and gem-lover's gleam that everyone can appreciate.
5. Aqua Mixed (Watercolors Series)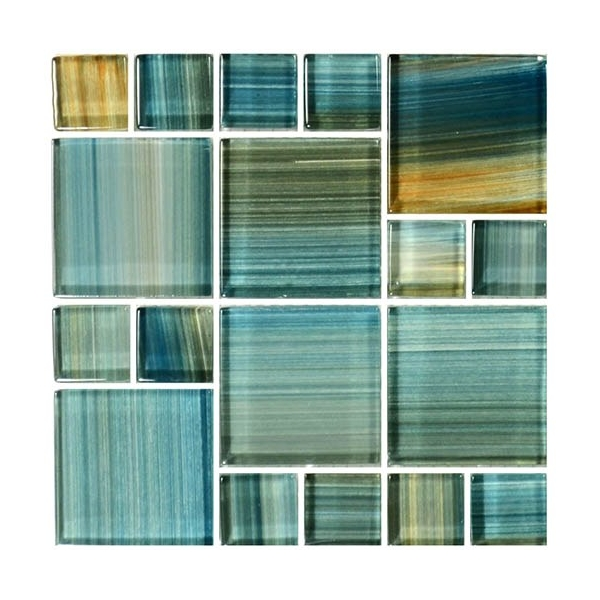 The artist's choice, the Aqua Mixed tile resembles watercolor brush strokes in a beautiful landscape sunset painting. Each tile is unique, giving it even more of a hand-painted look.
6. Stratus White (Subway Series)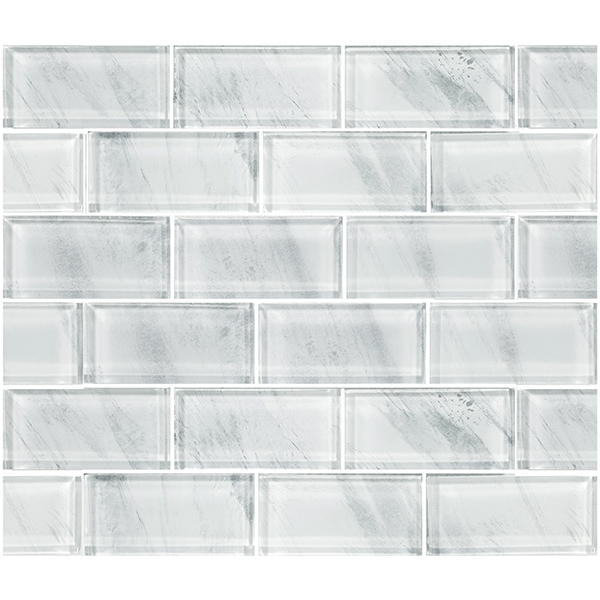 If you aren't interested in anything busy or out of the ordinary, then a white glass tile is exactly what you need. Your pool will look clear and clean with no colors. You might  also consider combining this with different colored tiles for different areas of the pool.
7. Terra Blue Mosaic (Aqua Series)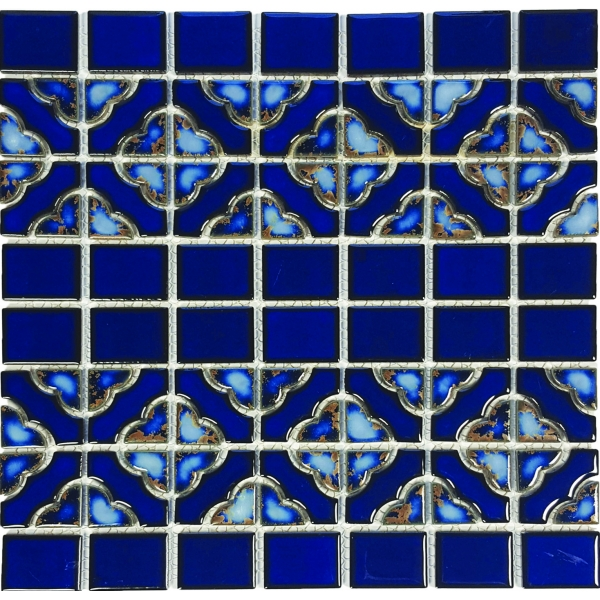 There's always an option for our bohemian side. The light and dark blue patterned Terra Blue Mosaic is a timeless look for a more fun and funky look.
8. Black Mixed (Twilight Series)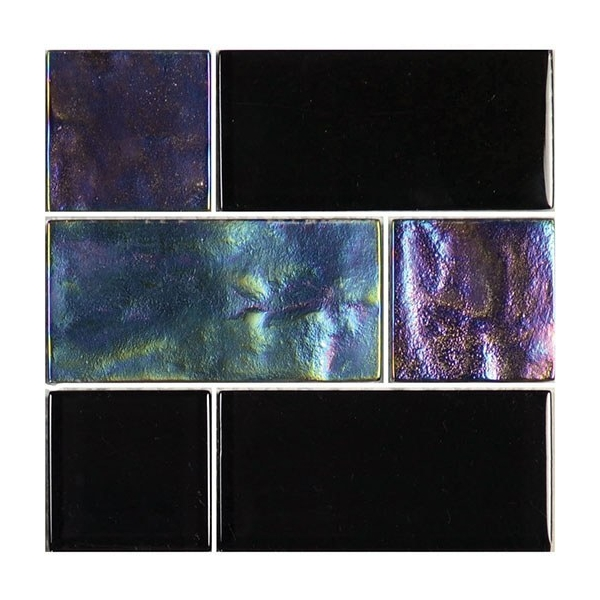 A truly rare find – these glass tiles resemble titanium quartz balanced with negative space of black tiles. If you want an elegant, creative pool tile, the Twilight Series might be for you.
9. Venezia (Lagoon Series)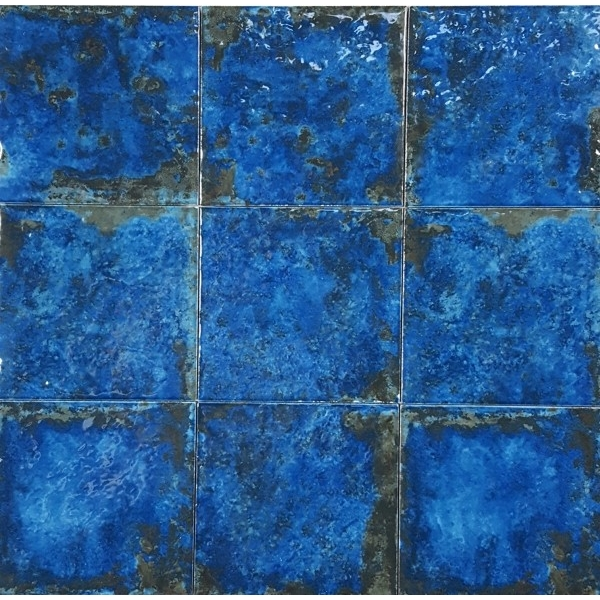 The Venezia Tile is a spin on the classic blue tile, much like an oxidized copper, or a glazed ceramic mug. Your inner artist is sure you appreciate the detail in these 2" x 2" tiles.
10. Cumulus (Clouds 2.0 Series)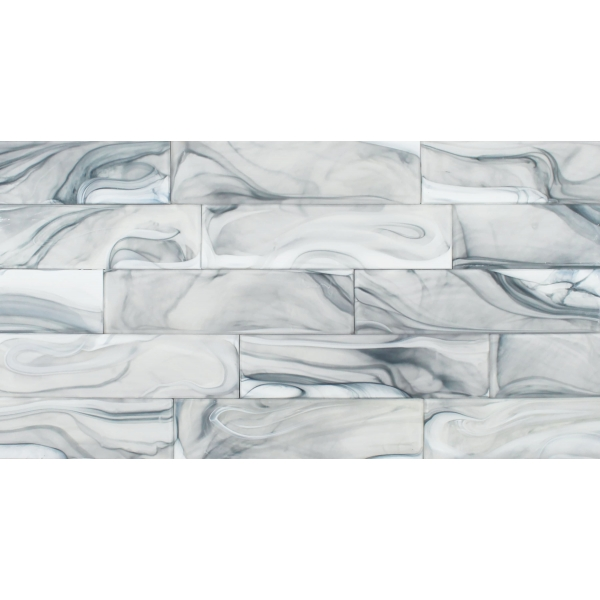 This white marble tile may be fit for those with a taste for the finer things in life. The "Cumulus" Cloud Series white and grey tiles resemble a fine marble that will brighten your pool area and keep it looking high-end for years to come.
For anyone looking to build or retile their backyard or commercial pool, there's never a shortage of options for ceramic and glass pool tiles.