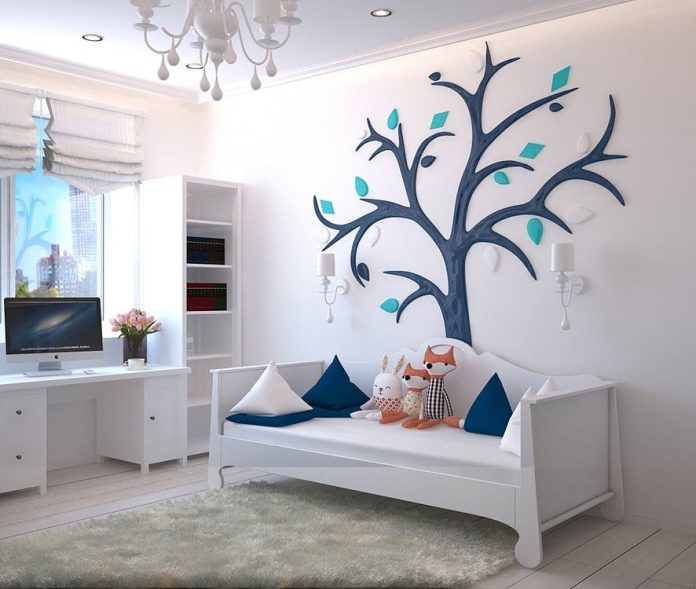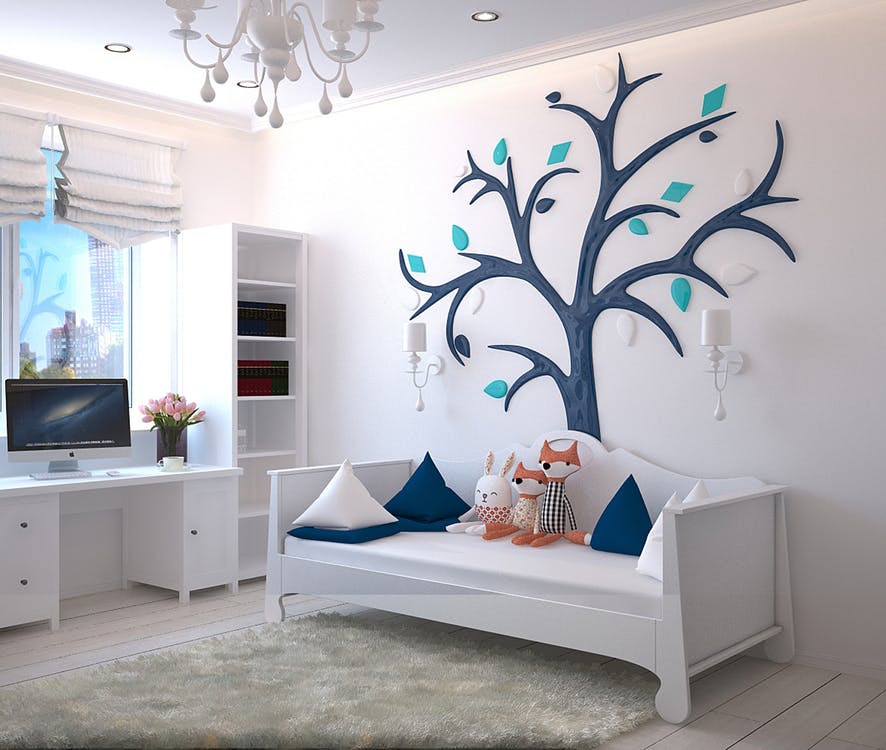 The bedroom is the most loved part of the home for kids. They love to sleep, play, study and do all other things in there. And that's why it becomes quite crucial to design the whole room according to their needs and desire. You can add fun elements and make it look stylish. And the best part is that there is no need to buy bulky furniture as you can do the makeover by adding affordable bedroom décor for kids. Don't you believe us? This blog will help you to find such home décor and let your kid fall in love with it. Have a look!
Bring on the Craft and Hobby items: Kids love to create new things and they love to show their talent. So you should have the proper fun elements in the bedroom. Let them craft new things and decorate them in the room. It will keep them exciting. Not only this, but you can also paste the stars and moons on the walls and let them enjoy their view in the night.
Chalkboard wall: Kids love to write on the walls. So you can have the whole chalkboard wall for them. Let them draw and paint on that wall and show their craft. With that, bring colourful chalks and let them draw and learn new things in a fun way.
Removal Wall Décor: The removal wall décor are the best, easy and affordable way to decorate. You can get the décor like hangings, temporary wall tattoos, and photo frames online and hang them on the wall. Place their pictures on the wall and let them make the room look personal.
Lighting: Bring multiple kinds of lighting for the kid's room as you will never want to make their room look dull. From lamps to study light and wall lights, you can get any kind of light you like. Also, you can get the fairy light and let their room look magical.
Peel and stick art: You can get the peel and stick art from the market and paste them on the wall. This will help your kids to change the overall style of the room whenever they want to. There is no need to paint the walls to get the fun elements to their bedroom when you can do it with the peel and stick art.
Closet Storage: You can get the closet storage in their height so that your kid can decorate the room as per their needs. It should have benches and coat racks to keep their room cleaned. Also, they should have proper space to keep their toys after playing. You can explore the best furniture stores online and pick the best for your kid's room.
Dressing Mirror: Kids love to style themselves in the best way possible. They experiment with their look and love themselves. And being the parent you must let them be the fashionista and get a dressing mirror in their room. You can make it colourful by playing with its frame design.
Kids are adorable and their room should also reflect their personality. Happy Decorating!