Roohome.com – Having a small space especially in the apartment will make most of the people confused how to arrange it. But, when you see this chic small studio apartment here, you will not worry to make your flat looks so spacious by using the space splendidly. If you are smart to use and arrange the room of your apartment for the right design, it will make your flat looks perfect. Therefore, the designer sharing the best ideas to renovate an apartment. They choose a good and suitable material to use in it. Then, match it with a brilliant concept design that makes this chic small apartment decor looks so trendy and stylish. You must see it how the designer arranges whole part of the apartment here. Check this out!
Dark Small Studio Apartment Which Applies an Industrial Style Design
The first chic small apartment decor which the designer offers to you is a dark concept to apply in this flat. Why it uses a dark color? Actually, this apartment is suitable for a bachelor, for that whole of a part in this room applied with a dark color. This color will show a modern even a trendy impression that suits for a man. When we see the design, it arranges with modern decor which uses a brick accent wall details. Then, to make it more stylish, the designer applies an industrial theme which can match with this concept. A dark small studio apartment below looks more trendy by adding trendy and fashionable features to complete it. Some of the furniture here is utilities from the industrial material to use inside.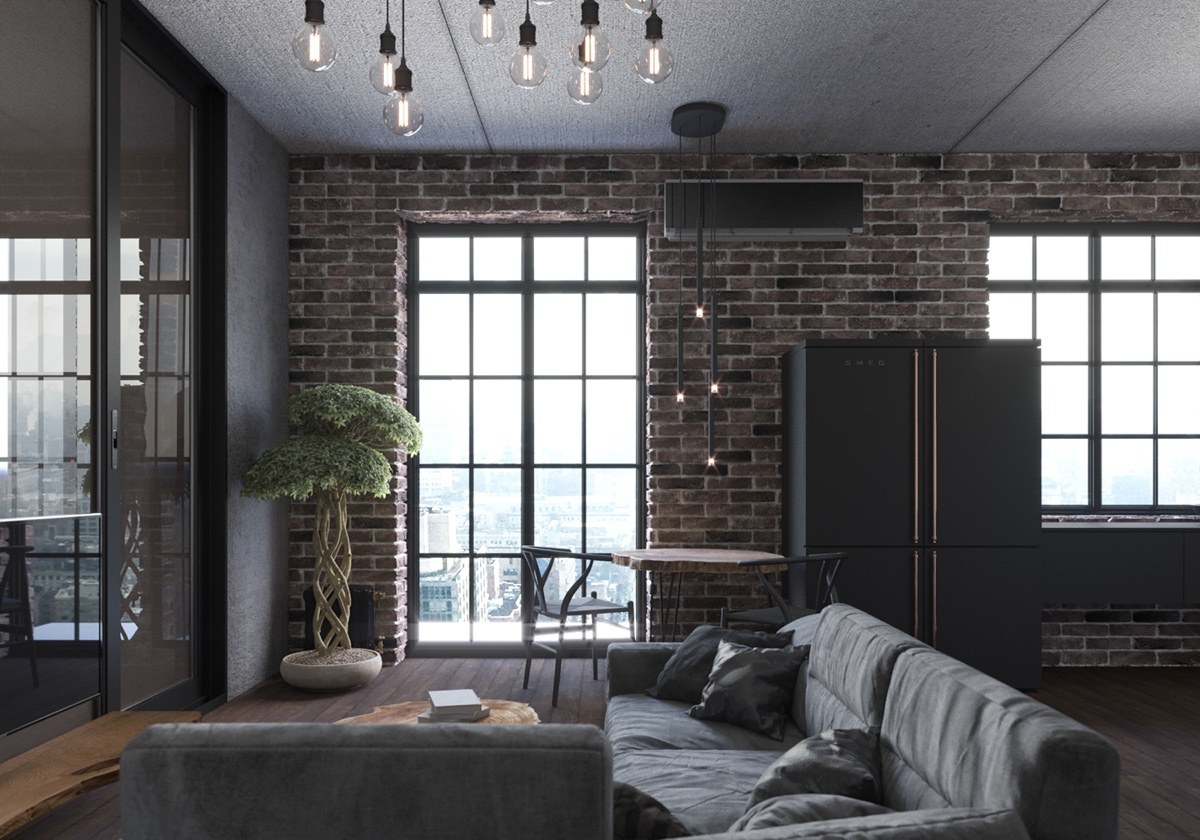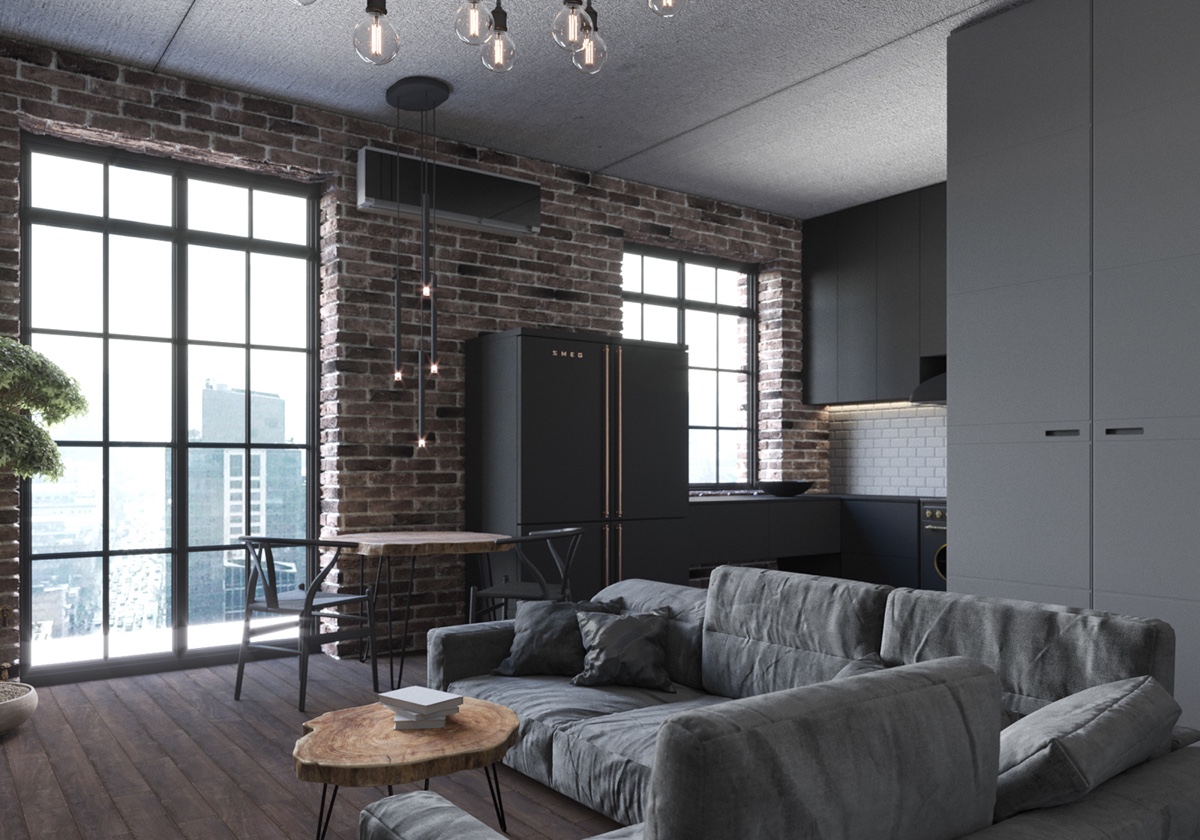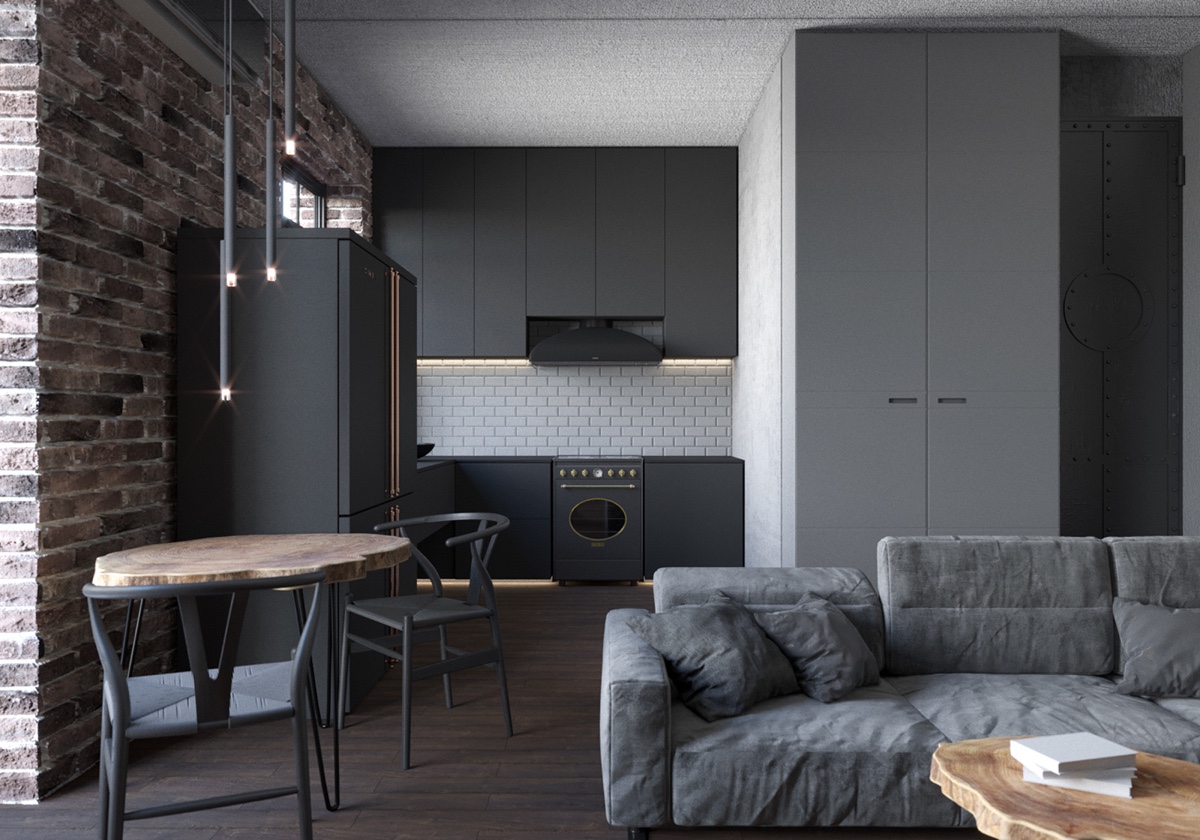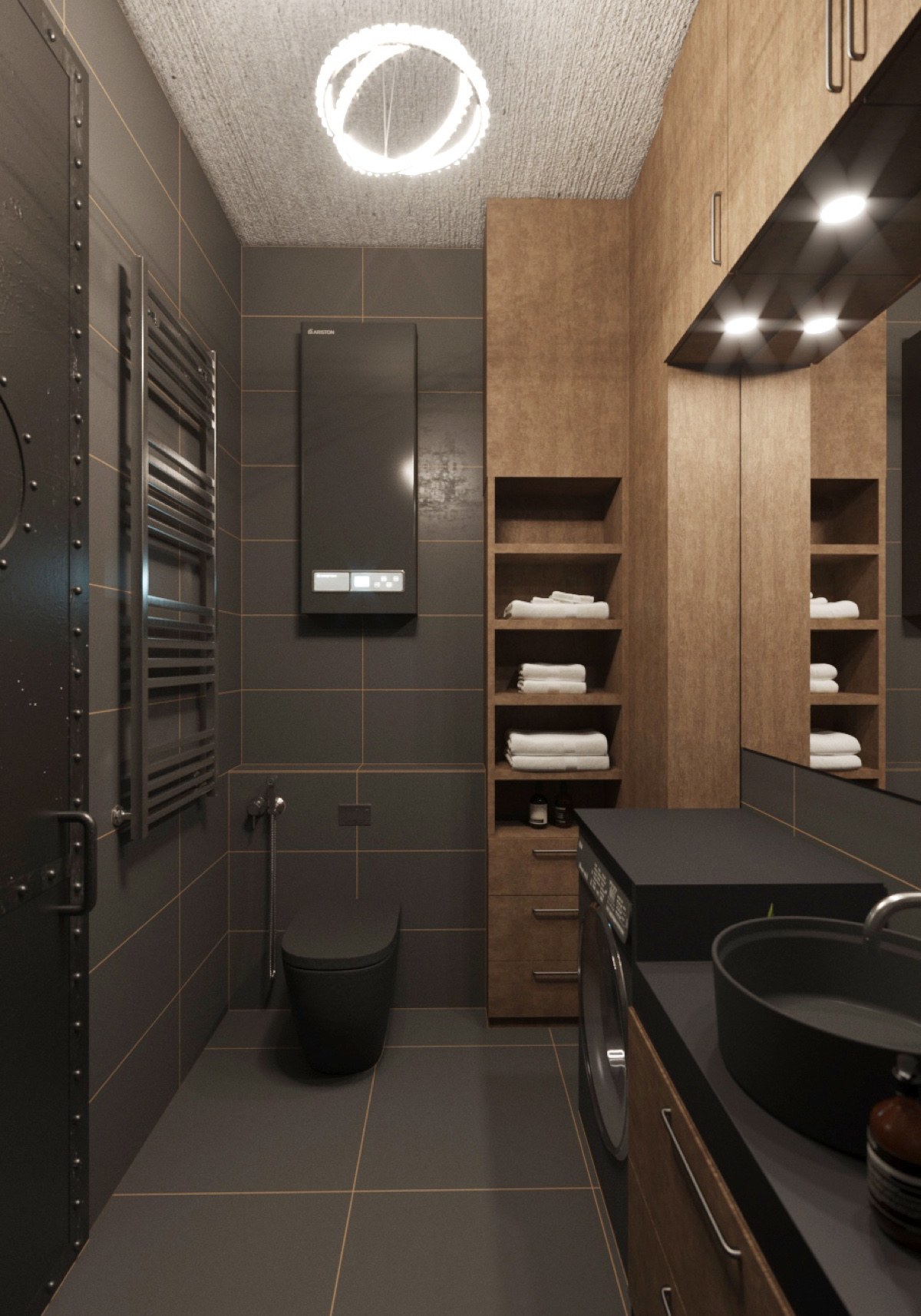 Small Modern Apartment With Dark and Eclectic Decor Ideas
In other hands, you also may choose other chic small studio apartment which having a limited space but it still shows a modern and fashionable layout inside. Like the picture of a small modern apartment here, it has been decorated with a dark and eclectic decor to make it more perfect. Even this flat having a small and tiny size, arrange with a modern and trendy design is a must. Applies an artwork decor on the wall and adjust a trendy feature inside will make this room does not look monotonous. Then, if you already arrange with a good concept, you should match it with a compatible color such a dark color idea. This will make your small modern apartment looks awful.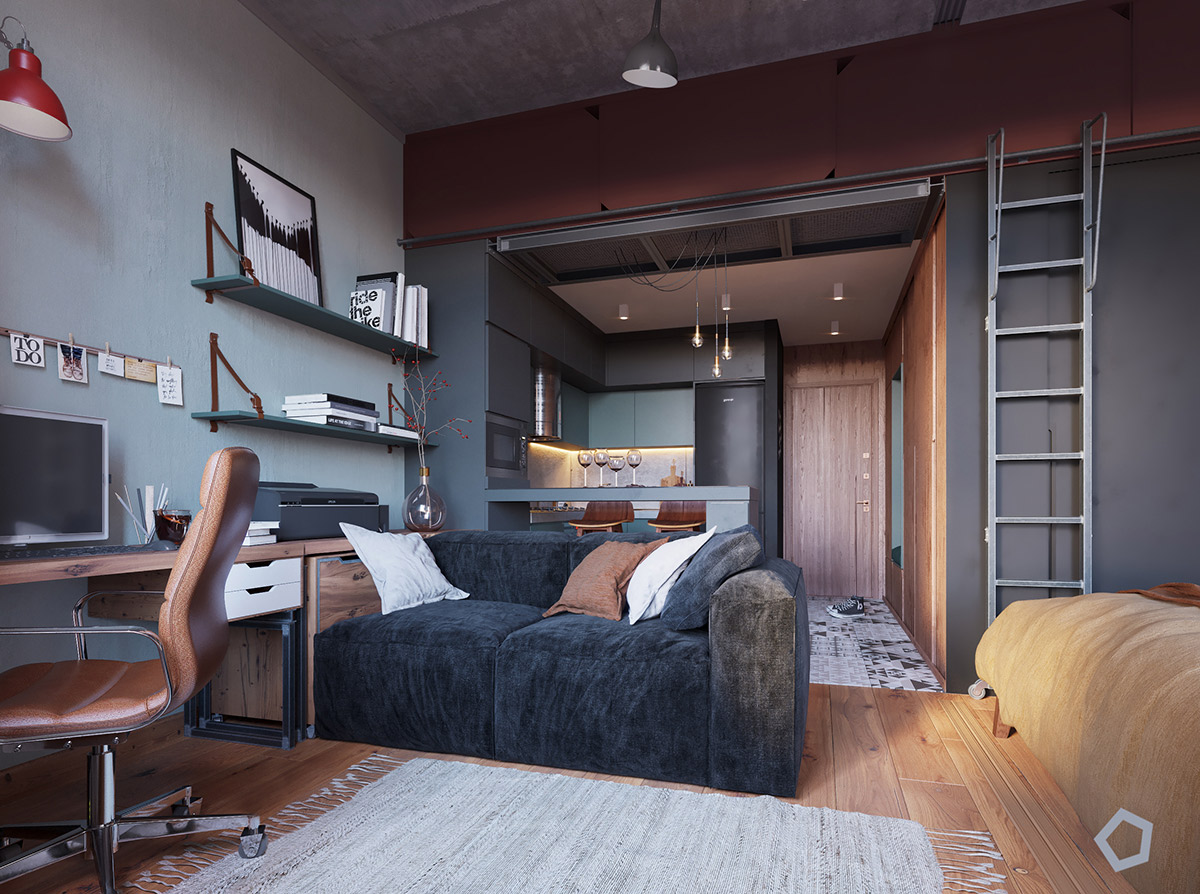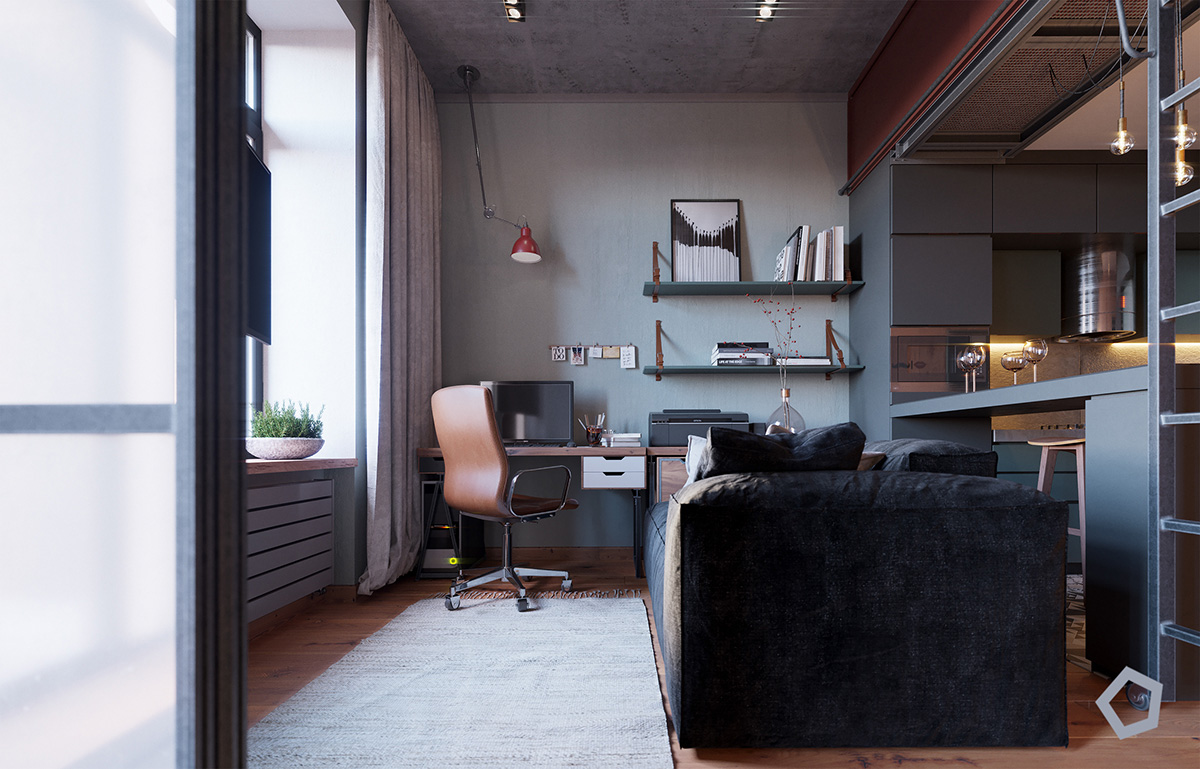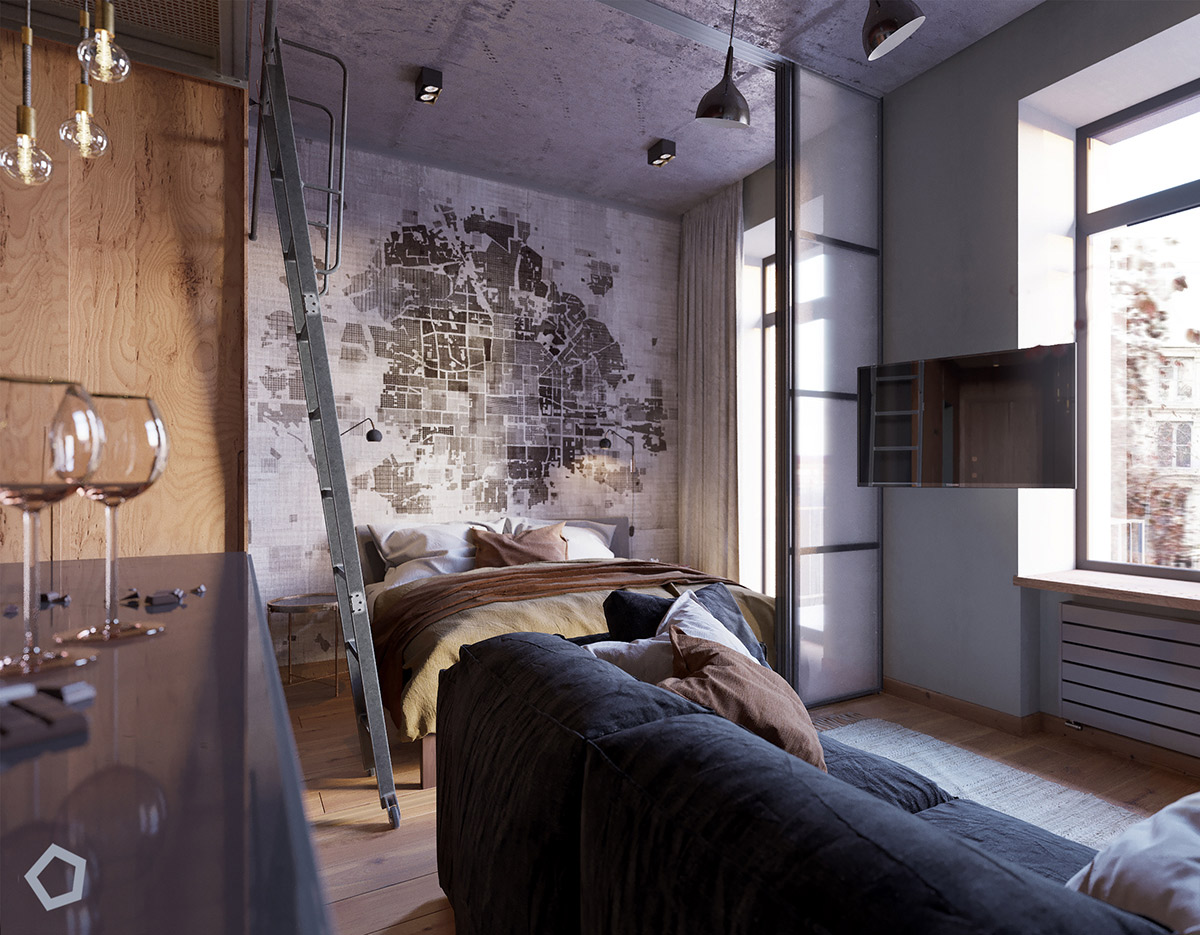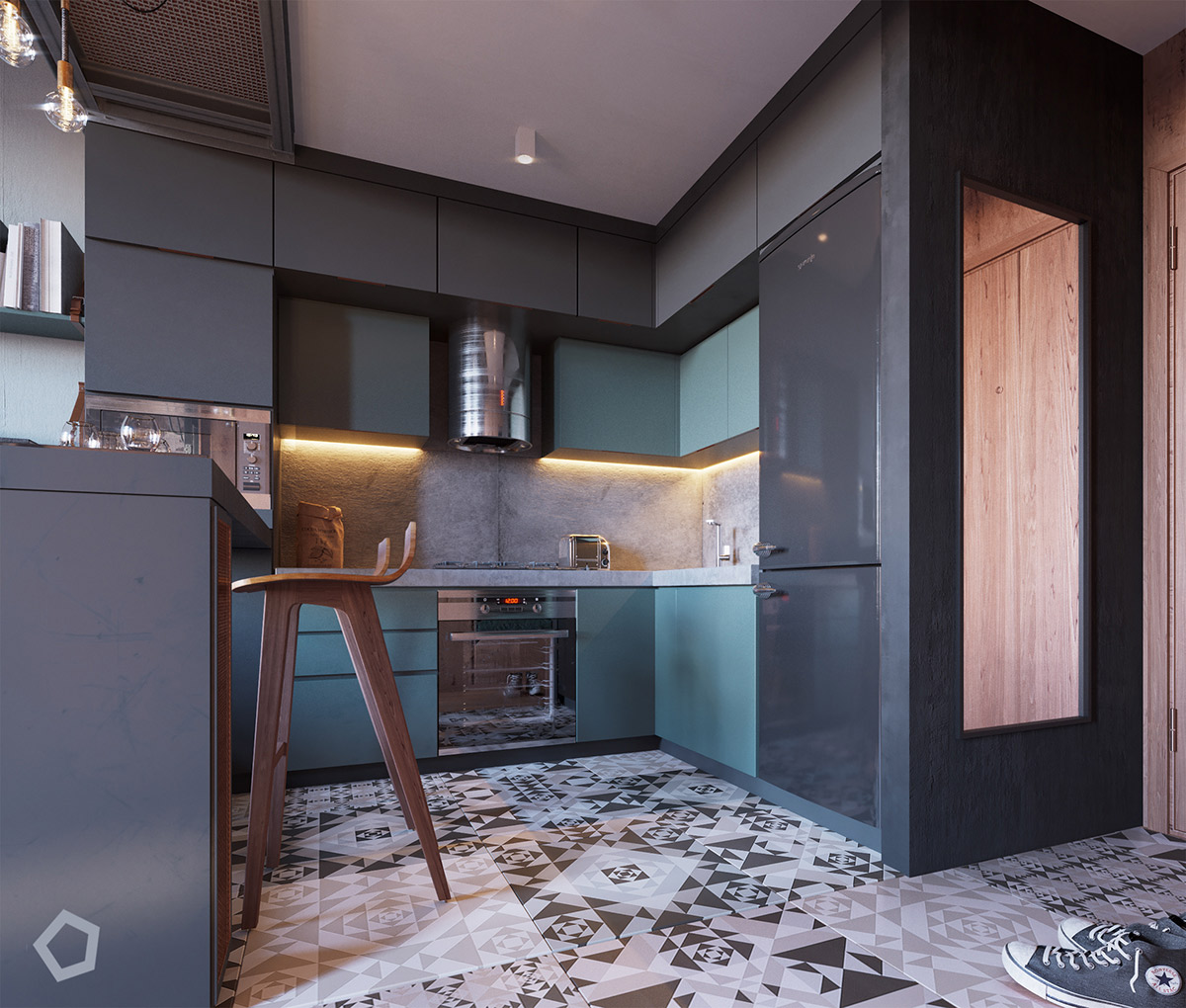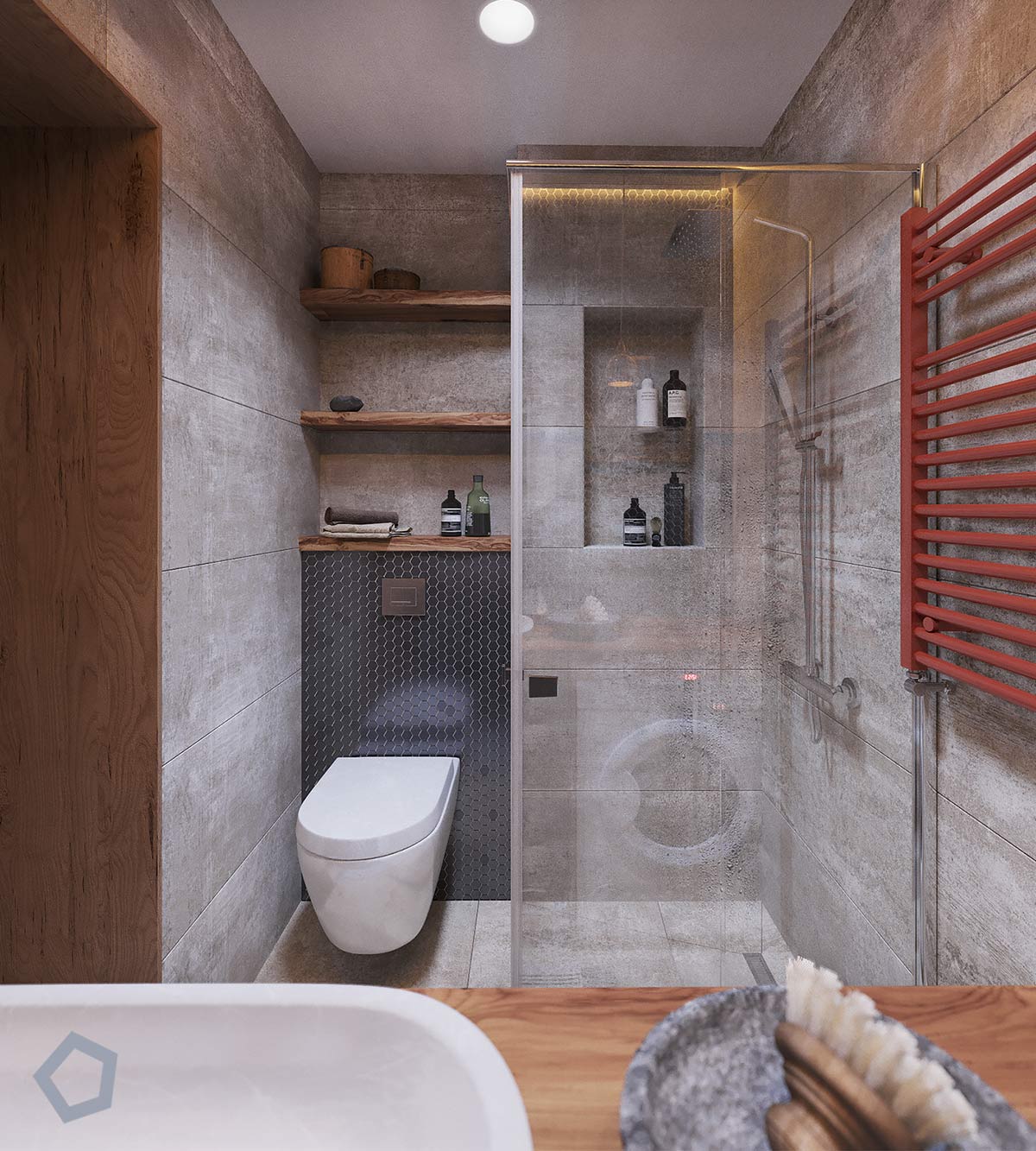 Chic Small Apartment Design Applied With Wooden and Natural Concept Ideas
Move to the last part of this chic small apartment decor below, it is a great idea if you want to use a wooden material to arrange this flat. Like the following picture here, the designer has a good idea to renovate this room with a wooden and natural concept design joint into one. With that material, it can show a beautifulness even perfectness to this flat. Your apartment looks so chic and unique. Matched it with a suitable decoration such an artwork and modern ornament to make it perfect. A wooden material here may you use for the divider and flooring material. Apply with a contrast color to beautify this chic small apartment design.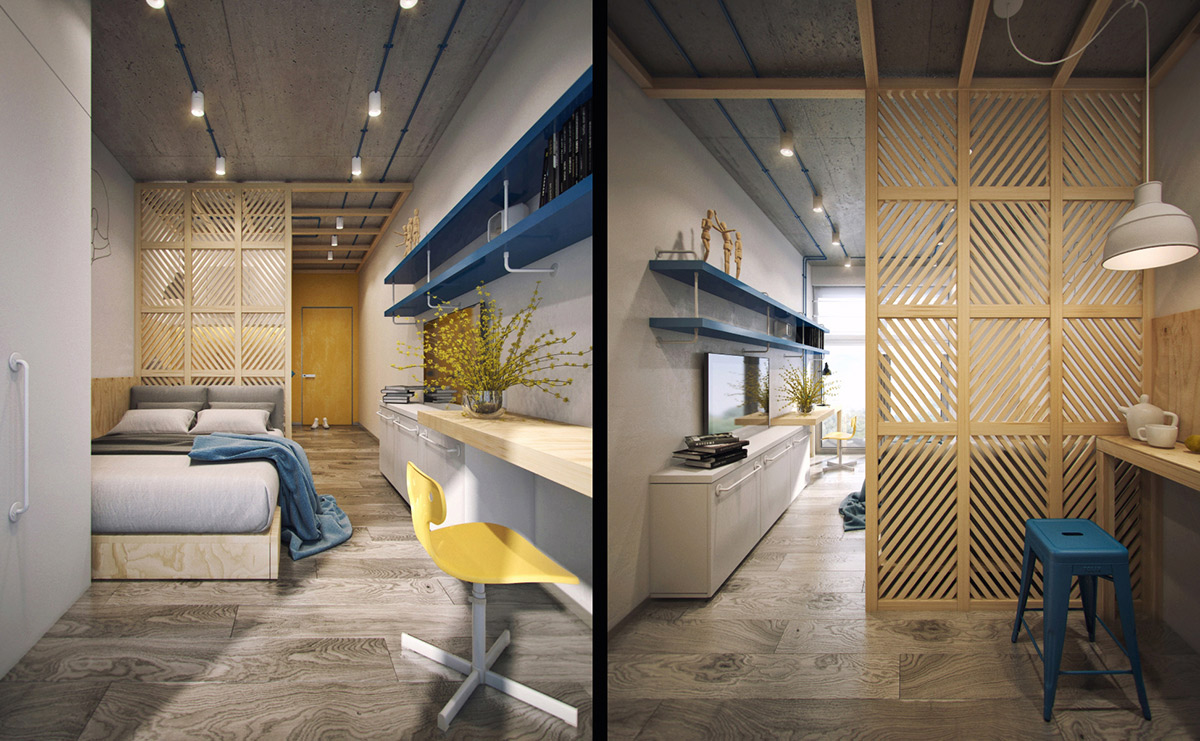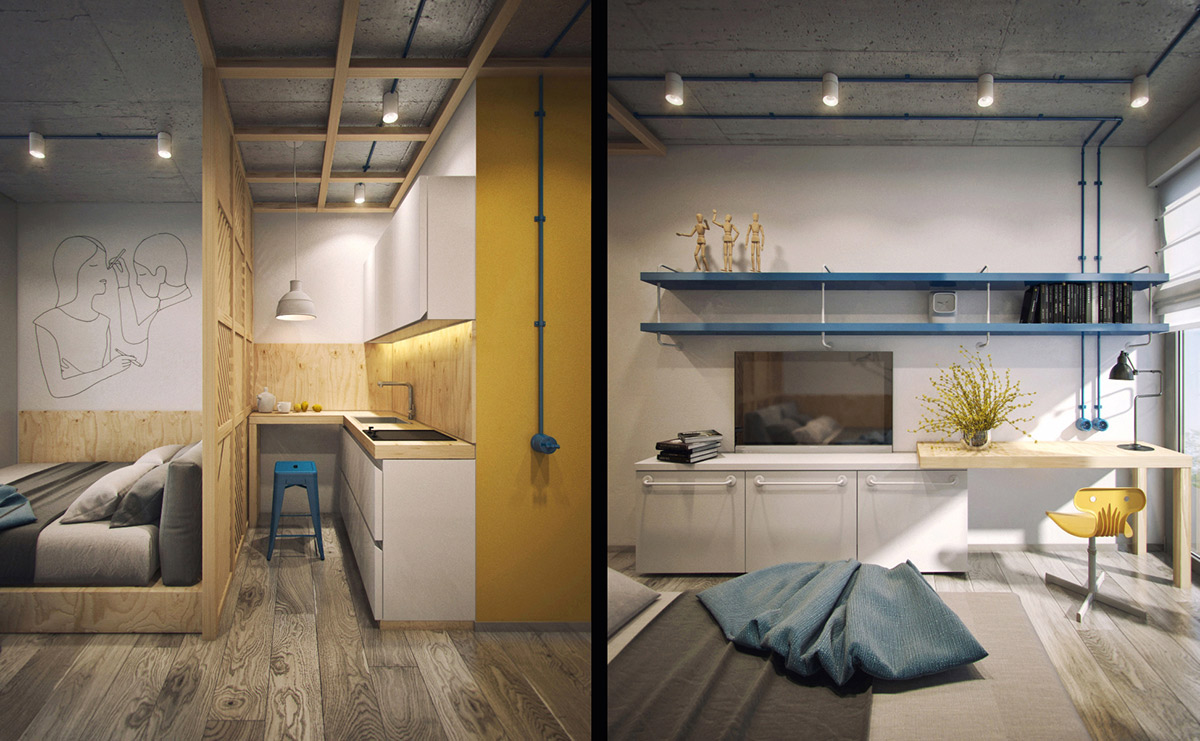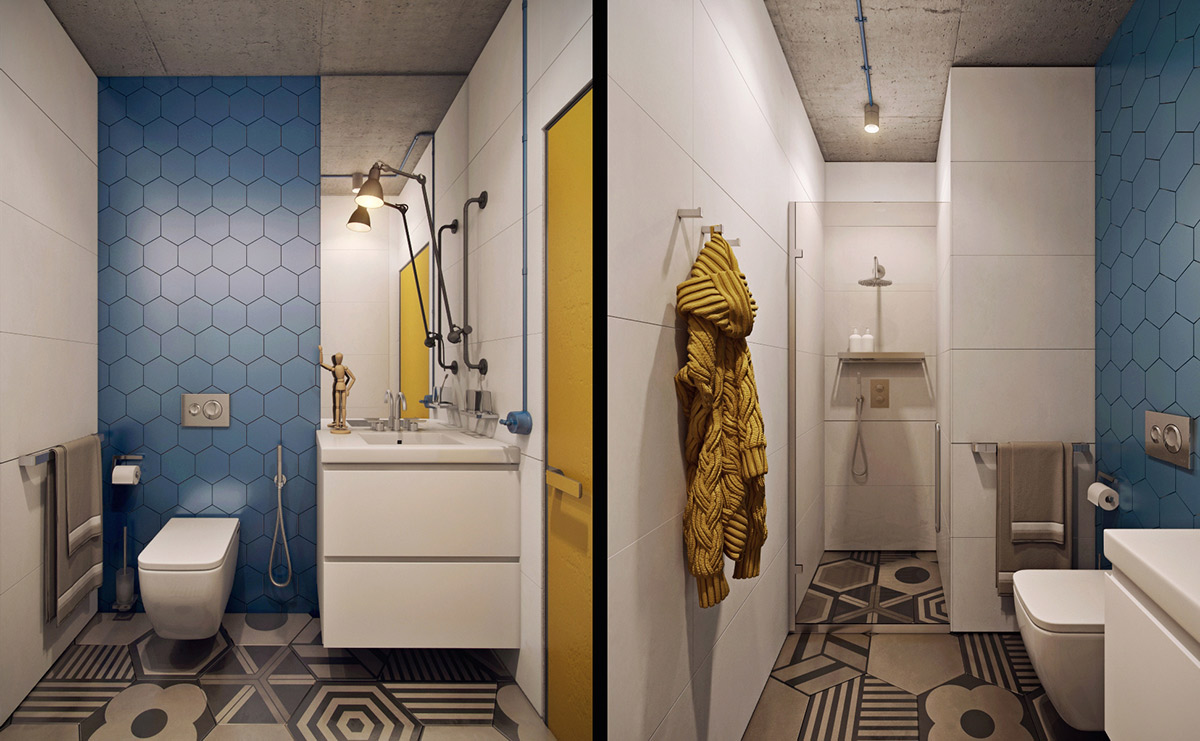 So, do not confuse anymore to renovate your apartment. You can follow one of those chic small studio apartment above with a modern and fashionable design. Let's make your small flat looks spacious with a use space splendidly. This is a great idea to be followed for you guys!