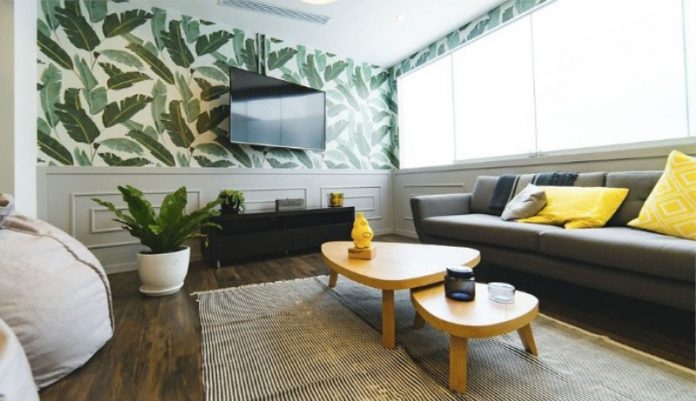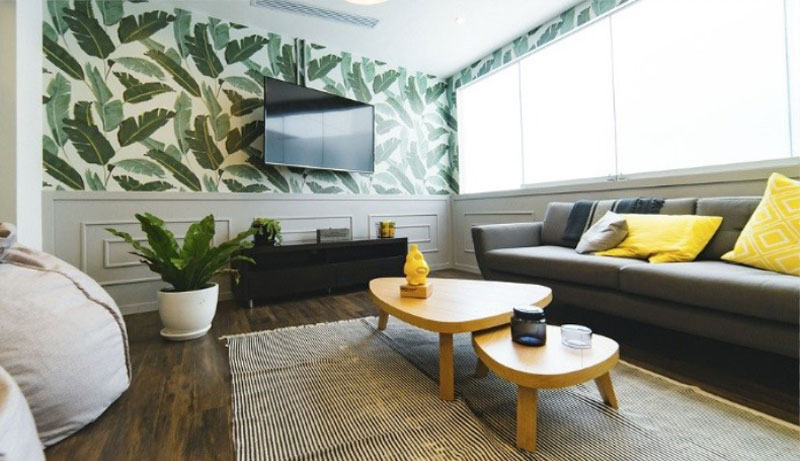 Imagine living in a house-shaped like a box with only blank white walls surrounding you. It doesn't sound appealing to anyone. You will feel like your house is in desperate need of some kind of a boost to uplift the atmosphere.
However, not everyone has the luxury to renovate their house with expensive décor approaches. Most homes can be pretty small and limited to a certain degree of adding too many items in one room. However, in this case, you can play with the look of your walls.
Your walls are a blank canvas, just waiting for artistic strokes to be brushed over it. There are so many ways you can decorate your walls and give your house an attractive appearance. All you need to do is know some smart ways of getting it done, and we are more than happy to share some of our brilliant and well-researched ideas with you. So hang on with us on this fantastic décor ride.
ART GALLERY
If you have a passion for art, you can showcase your aspirations to the guests by setting up an art collection on your walls. You can pick some famous artworks and hang them in frames. Following a specific theme can help your wall décor mesh well with the rest of your room. For example, if your house furniture is painted in neutral colors, you can pick out contrasting artworks to frame on the walls for an enhanced combined effect.
Another theme you can go for is the type of artwork you hang on one wall. Be that abstract, scenery, or even different types of art that can work together to highlight your style is a great way to bring beauty to your home.
If you are an artist yourself, then you can even hang some of your artwork on the walls. This way, you can display your talent while also making your house look captivating at the same time.
CHEAP REMOVABLE WALLPAPERS
Removable wallpapers are one of the most effective and affordable ways you can change the atmosphere of any living space.
Some of the best things about using a removable wallpaper are that there is a large variety of wallpapers you can choose from as per your wish. Their durability is also sound, so if you have kids or any pets in the house, rest assured knowing that these wallpapers can handle the wear and tear. However, just make sure that you do not paste these wallpapers in a room with higher moisture as this will cause the wallpapers to peel off from the walls easily.
You can also change these wallpapers whenever you wish. Since they are stuck on using an adhesive, you will just need some patience and the right type of tools to quickly get the wallpapers out and adjust new ones to your liking.
PLANTATION
The modern era has come along with the elevated demand for indoor plantation. Whether it be for official setups or home décor purposes.
Plants are not only limited to showcasing the exterior of your house, but there are many ways you can make the most of them inside your home as well. For the best greenery effect, you can decorate your walls by using hanging plants or even potted plants as well. Not only is this good for your décor but also the people in the house. The plants rejuvenate the oxygen in the air making the room cleaner and relaxing than ever before.
If you are not good with plants or occasionally have to leave the house for two or three days, we suggest using artificial plants. This tip saves you from the effort of taking care of them while also making sure that they are preparing your house look pleasant and captivating in the process.
HANGING MIRRORS
As simple as mirrors can seem, the impact they hold in amplifying your house décor is nothing to underestimate.
When placing a mirror on the house walls, it gives off the illusion of making your house look much more significant than it already is. So the more mirrors you have, the more spacious your home would appear. Moreover, the mirrors reflect the natural light that comes into the house. This, in turn, makes your house much brighter, which can have a positive impact on your mood whenever you are on the premises of your home.
The bigger the mirror, the higher the effect. To make your mirror stand out, make use of frames to border the mirrors. Make sure that the frame you choose works well according to the theme of your entire room. You can also hang up more than one mirror. So if that is the approach you are planning to go for, it would be ideal if you hung two long mirrors side to side or opposite one another for the best effect.
DECORATIVE SHELVING
For décor that combines fashion and function, think about installing wall shelving. Shelves have a lot of uses besides just beautifying your bare wall. They provide extra storage to help you organize your home. Toys and books for your kids can be stored in wall cubbies, and if you install hooks underneath floating shelves, they can double as coat racks. Additionally, you can use shelves as display areas to put your favorite collections on display, such as your vintage flintlock replica collection or your figurine set. Line your shelves with LED lighting to illuminate your display for added impact.
CONCLUSION
Making use of your walls is an excellent way for you to display your creativity and help you find your sense of individuality. So be sure to make use of the ideas mentioned above to bring out the best of your home's charm and artistic appeal.