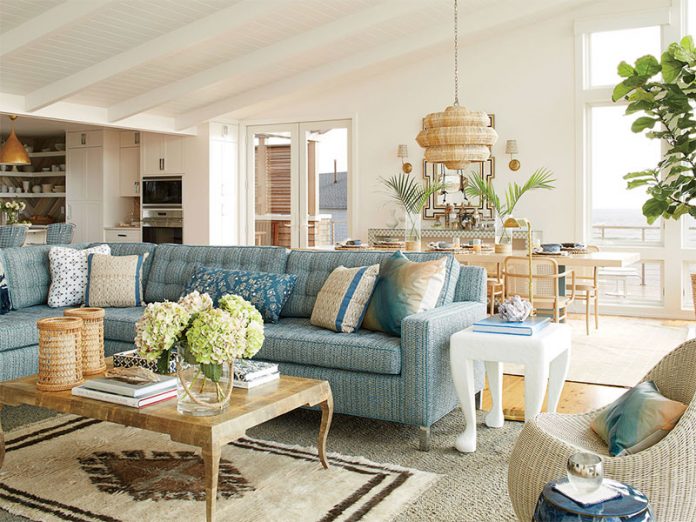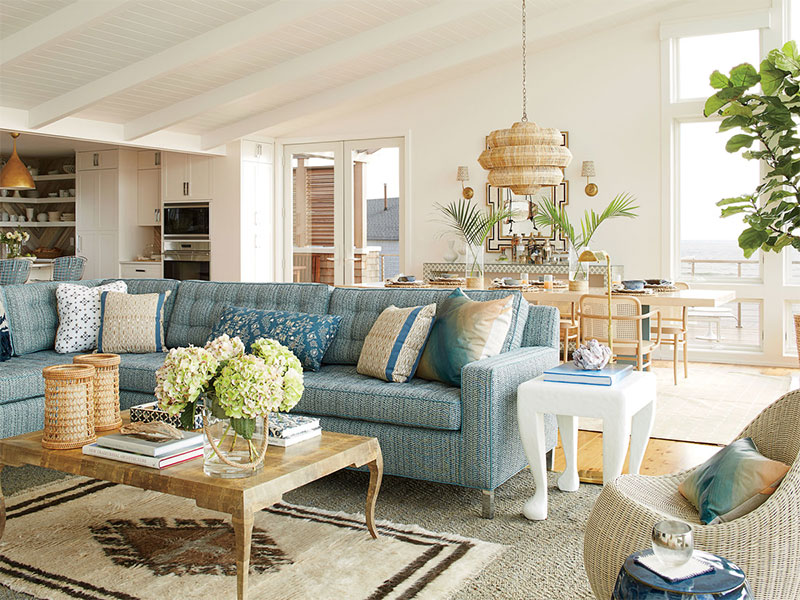 Roohome.com – The beach is the most appropriate place to take a break from dizzying activities. Relaxing on the beach while enjoying the sky and blue sea makes us feel like being born again. You can use this as interior design for your home.
Bringing the feel of the ocean to the family room will make this room the most comfortable room in the house. With this, coastal is the most appropriate interior design to be applied. And here, we have provided Coastal Design Ideas to Bringing The Ocean Nuance to The Bedroom. So, let's check it out!
White Coastal Living Room with A Beautiful Color Combination of Polka dot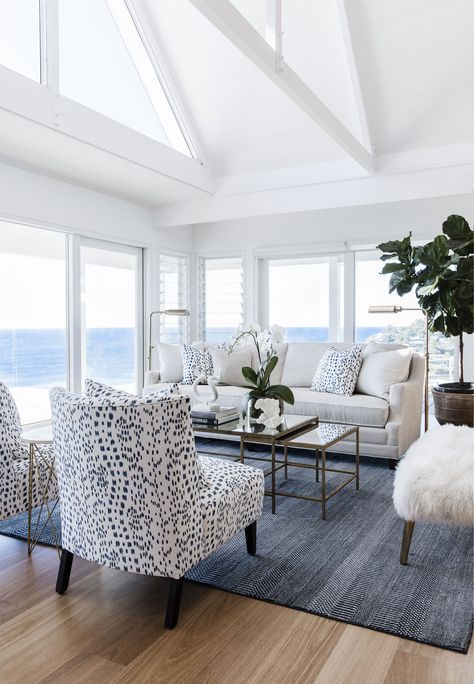 The coastal design has a bright appearance, so white is the right color to be used as the base color of the living room. However, the use of white only makes the room look stiff. Black and white polka dots give an attractive appearance without reducing the brightness of the living room in the coastal design. Polka-dot colors applied to two small sofas and several couches to decorate the sofa make the living room look beautiful.
Beige Sand and Blue Color as Beach and Sea Icon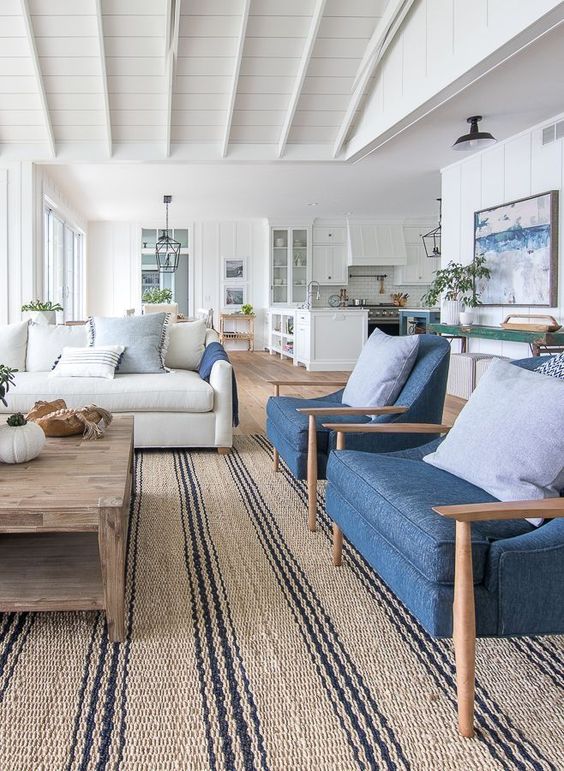 The white color is indeed very appropriate to make a coastal-style living room look naturally bright. But don't forget the few colors that represent the beach and the sea itself, those are the beige sand and blue color.
The small blue sofa gives a warm impression to the living room and makes this room feel soothing. The beige sand color is equally important in making the living room feel comfortable.
Simple Coastal Living Room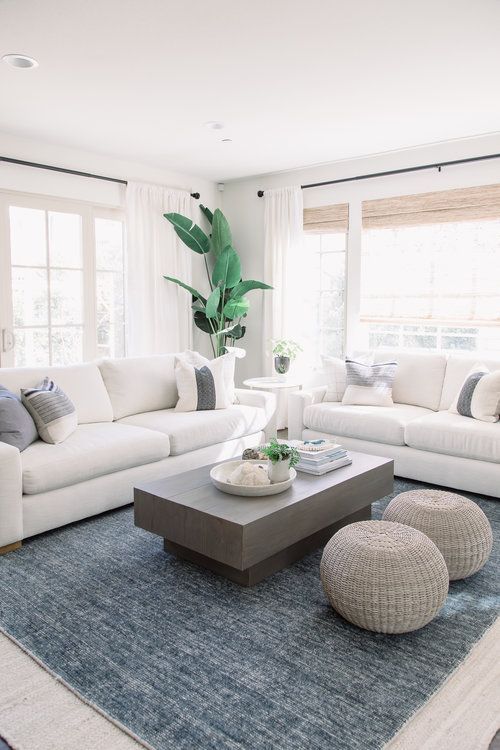 For those of you who want to give a simple look into the living room, the coastal design is the right design. Although the living room looks simple, this room will feel refreshing, comfortable, and warm. Visit Uniquely Coastal, for handcrafted decorative oars and paddles hanging on the wall.
The presence of two sofas and two round-shaped seats is enough for a living room. Plus a small table makes it look perfect. The addition of a blue rug can also be used as a sweetener. Some living room decorations in the form of a few plants in the corner of the room and tables make the living room with coastal design look so beautiful and fresh.
Beautiful Coastal Living room with A Touch Vintage Style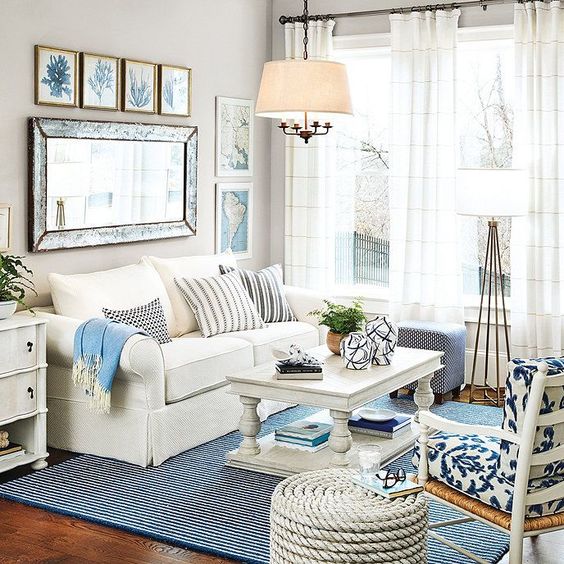 Vintage style is often a favorite of many people. Giving a touch of vintage style into the living room with a coastal design will make this room look sweeter.
Some vintage-style wall displays make the walls look beautiful. Vintage-style bed lamps, sofas, and tables are equally important in emphasizing the vintage look at the coastal living room design.
In order to make the Coastal style is not buried with vintage style, multiply using blue and beige in the room, such as a blue rug, blue cushion, wall display with blue painting, etc.
Conclusion
Making the living room feel warm and comfortable is very important because this is room to gather with family or even friends. Bringing the feel of the beach and the sea makes the living room a comfortable place. Therefore, Coastal is the most appropriate design to be applied. The coastal design given a few touches and decorations will make this living room look much more attractive