Roohome.com – Nowadays, parents tend to seek a suitable color for making their twin kids' bedroom more enticing. Especially for twin girls are still playing with their imagination or fantasy in general. Therefore an interior designer, Tania Ahmed designs a twin girls' bedroom by applying a soft and pastel colour to help kids develop their fantasy and imagination.
First of all, Tania Ahmed separate two beds in few square meters in one bedroom to make both of them can sleep together.Afterward, she gives distance by placing a desk which is added by a pair of chairs. She also never forgets to add a wardrobe and a bookcase considering kids will be kids.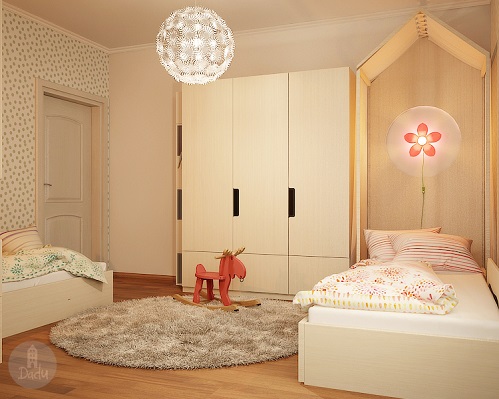 Have a look how Tania apply a soft and pastel colour in order to produce feminine vibe is a brilliant idea. She knows some girls like something sweet even for their bedroom though. Her charming idea has shown pastel color could be the main color for the wall. To make the room more unique, she uses wallpaper. Meanwhile, for the accessories, she picks a soft colour to create a comfortable space.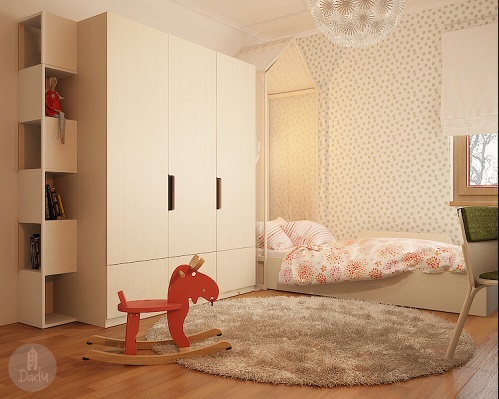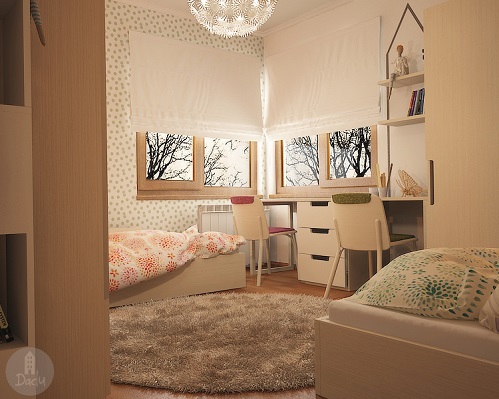 Choosing a soft and pastel colour to design your own twin girls room might be the right decision. Tania Ahmed has proved that a shade of soft and pastel can develop kids' fantasy also imagination includes girls bedroom here.