Roohome.com – Home with a modern design becomes one of an interesting idea to apply. Therefore a modern house design like the picture here is the best option for you. Make a quality time when you are gathering at home with your family. For that, choosing an appropriate decor and design is a must. A home designer here decides you to follow the modern home decorating ideas with a wooden accent and pastel color scheme. This design in order is useful to generate a cozy and warm atmosphere all in one. Besides that, the concept here also makes your residence showing a modernity outlook. How to arrange it? Let's take a look to the design. Here there are!
Modern Interior Design For Living and Kitchen Room Applied With a Pastel Color
Modern home decorating ideas here become a good idea to be applied for every part at home, start with the living, dining, and kitchen room here must you arrange with this design. Because of the designer choosing a pastel color and wooden accent decor to designed this home, then these part of a home here also apply with. Modern interior design is proper to improve an oddity of the concept. Choose a soft wooden material to arrange the whole room inside. For the living room, add a pastel color accent that applied for the sofa. A modern furniture also applicable to beautifying this room. A dining room here apply with a simple trendy design, by using a sofa bench, it makes your dining looks stylish. Then for the kitchen, a minimalist and modern design also combined into one, so this design becomes more fashionable.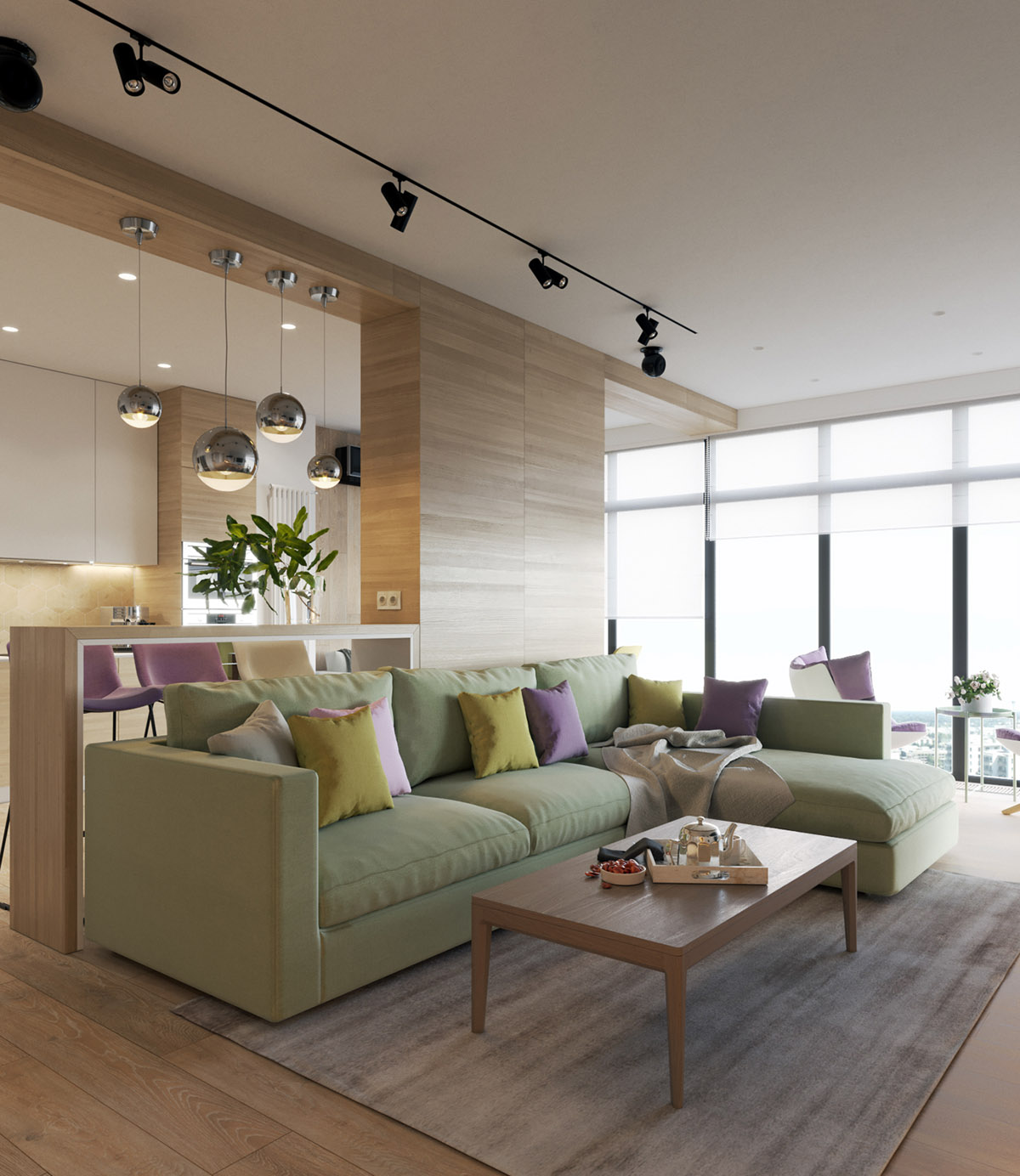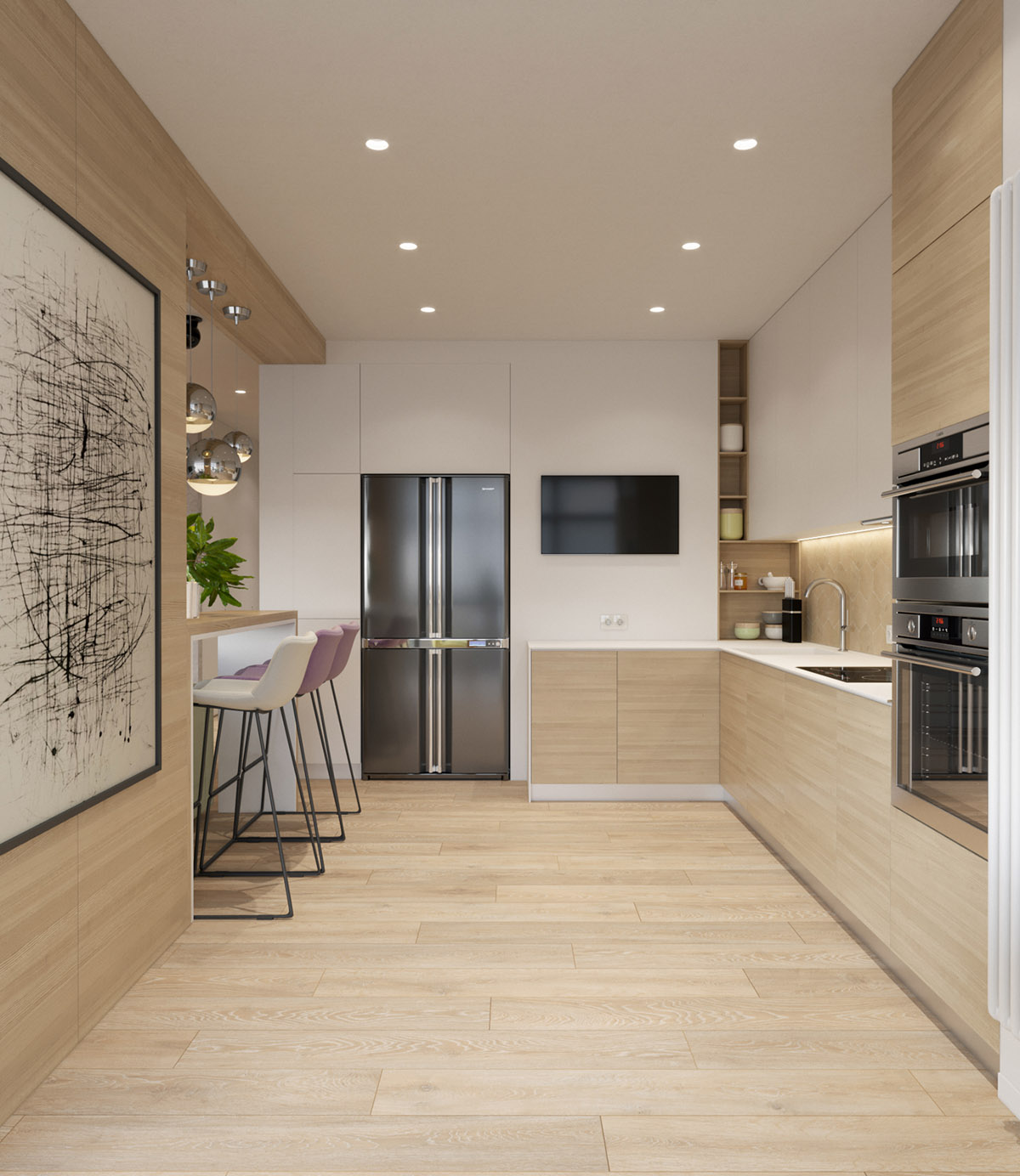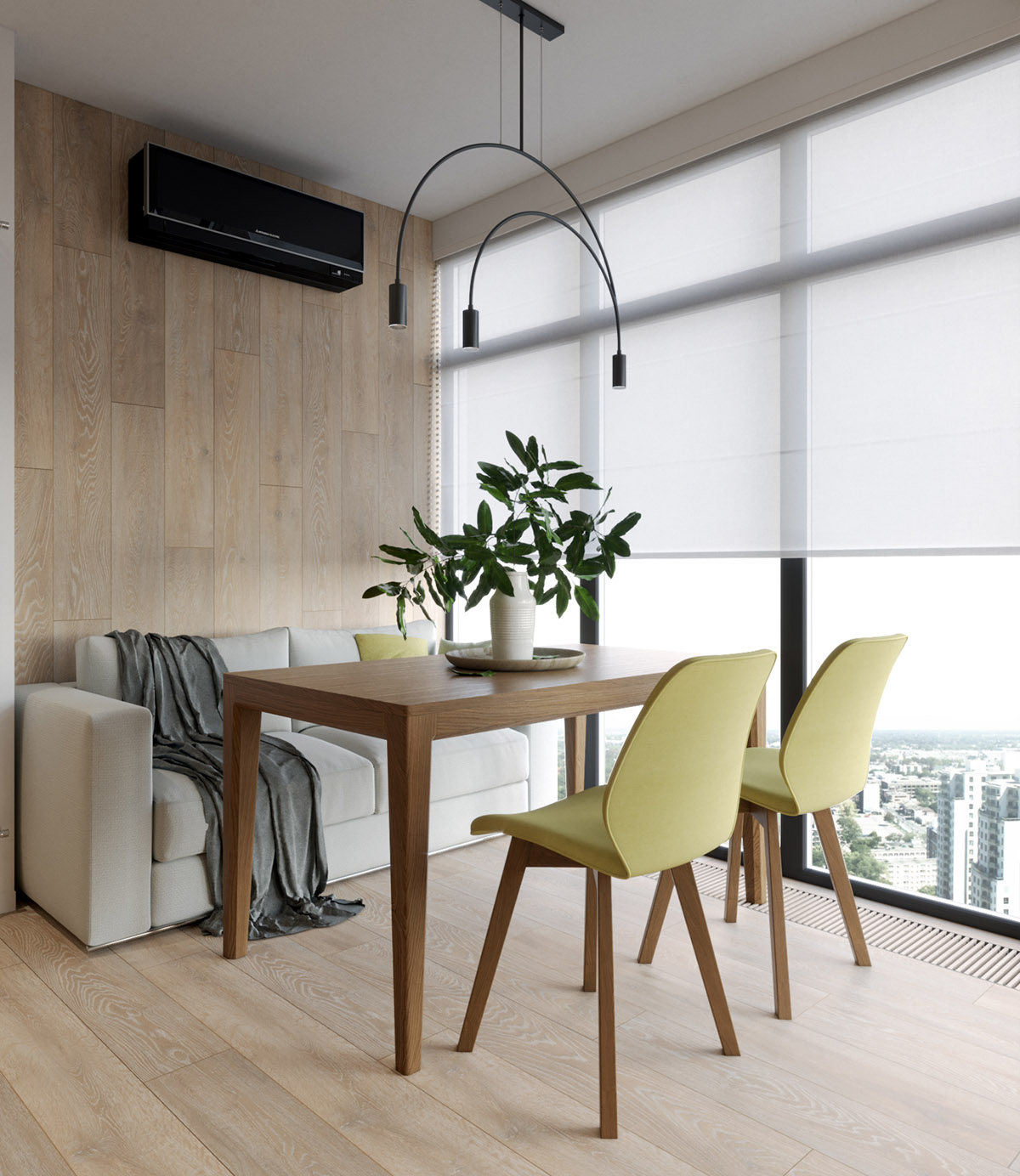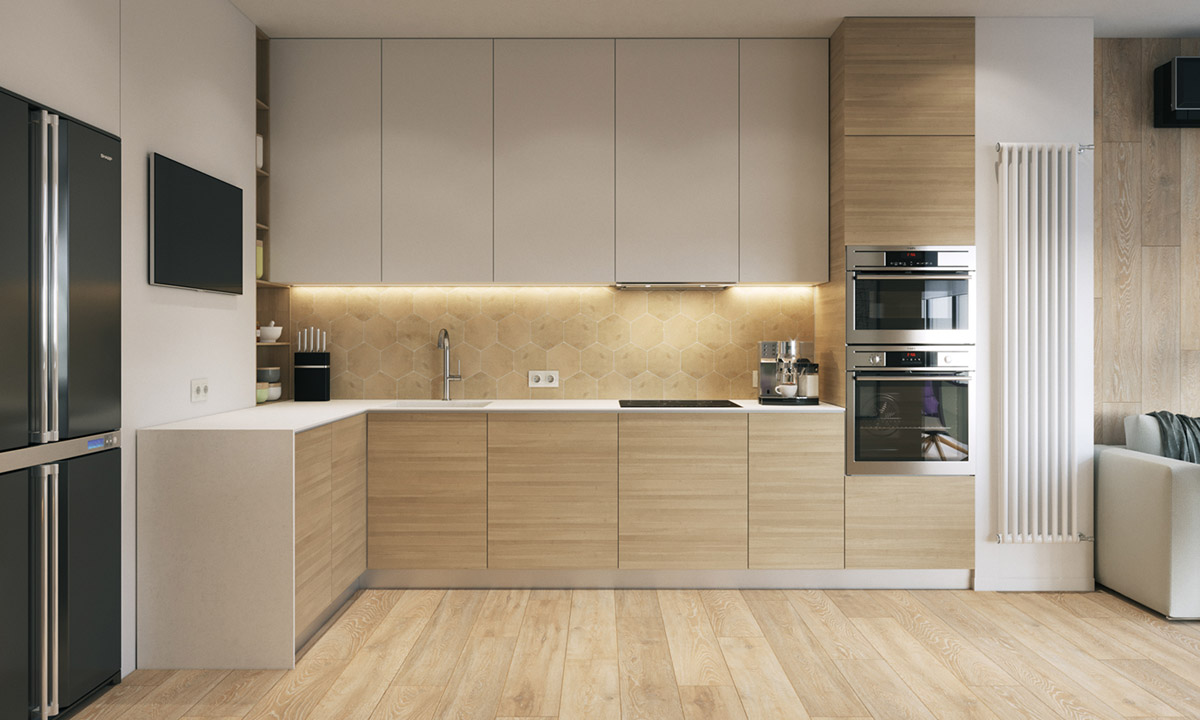 Modern Bedroom Design Designed With a Wooden and Pastel Color
To strengthen a modern outlook, a bedroom part also using those materials above. A wooden accent will make your home looks trendy. Give a little bit a brick wall accent to designing this room. A gray color may you choose for the bed or ornament inside. The designer setting a wooden material here for a wall texture and wall accent design. The modern house design here looks perfect also with because of a modern bedroom design that designed inside. Completed the room with a simple small work desk and dressing table to make your bedroom awesome.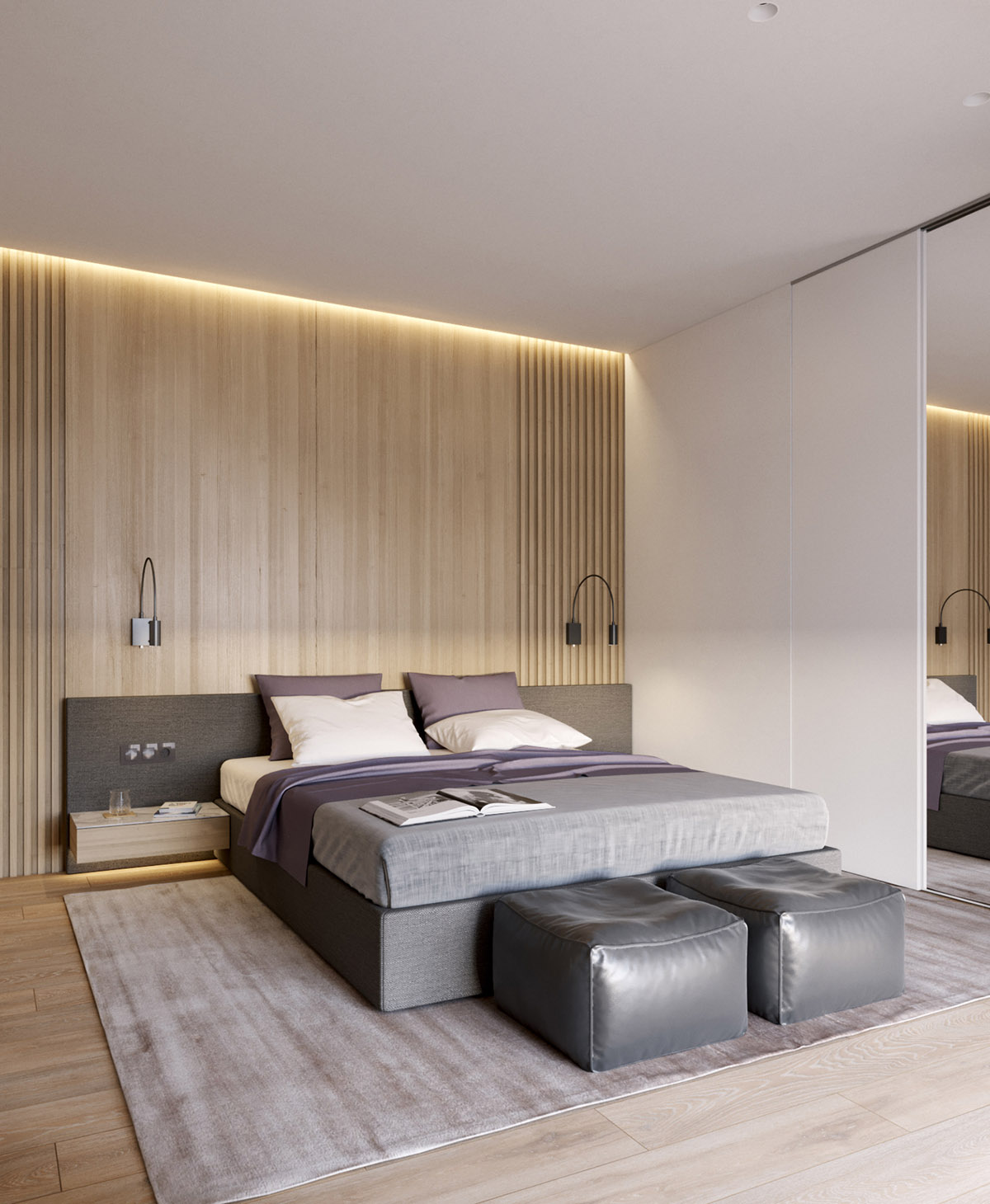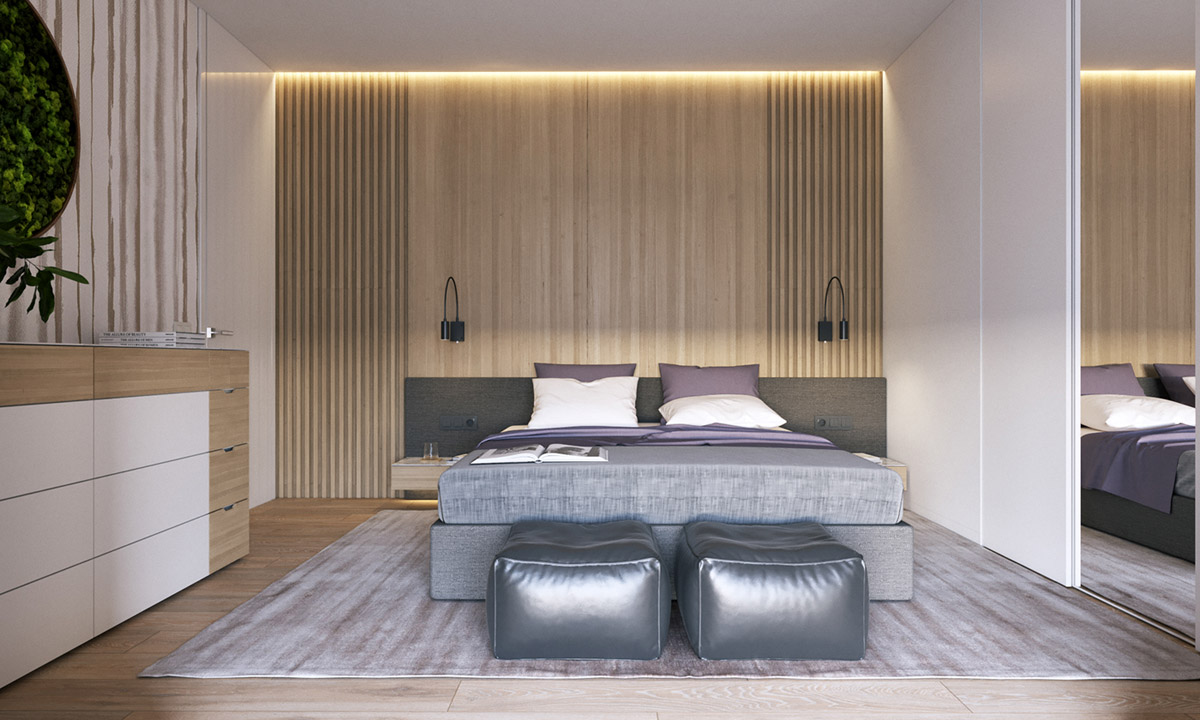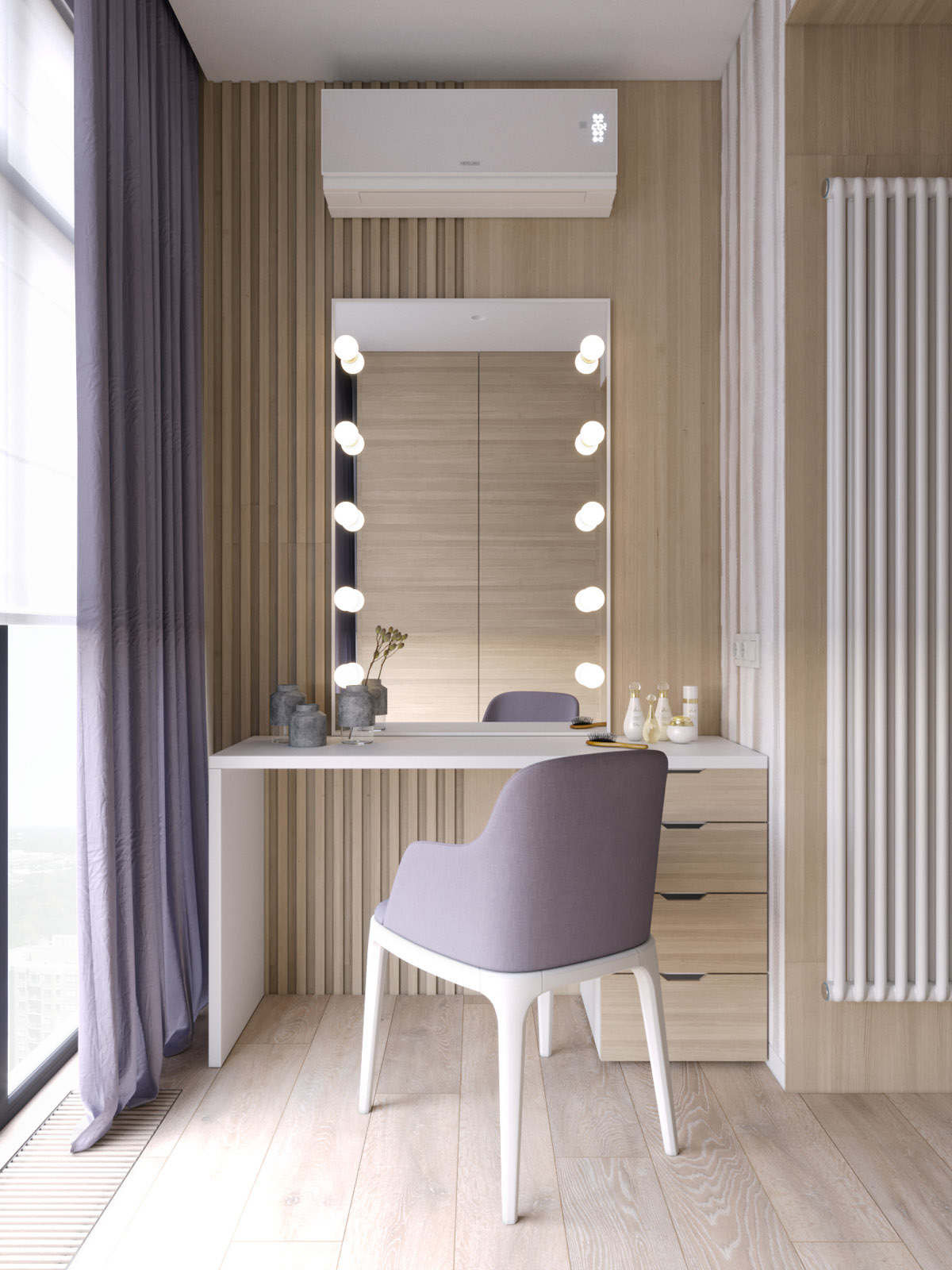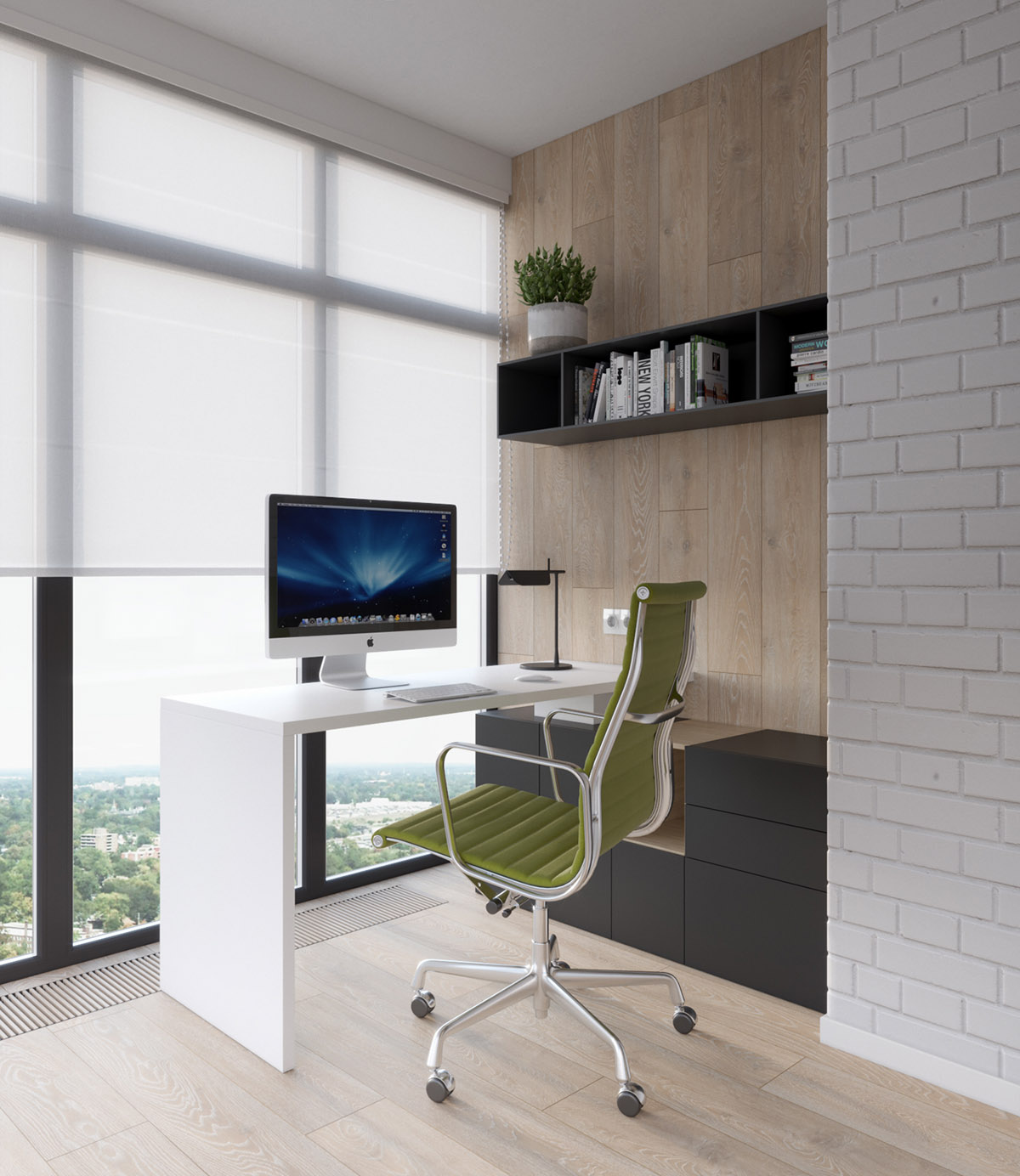 Simple Modern Bathroom With Wall Accent Design
Then, for last part of your home, you must arrange your bathroom also. A simple design also does not matter if you want to apply for your lavatory. Add a wall accent design to make a bathroom to make it quite modern. This design will not make it does not look monotonous. A whimsical tile design is very appropriate to make this simple modern bathroom perfect. A green and white color are compatible to make the design looks charming. Adjust with a simple ornament or feature to beautify your design. Follow the step of modern home decorating ideas here to make your residence part awesome.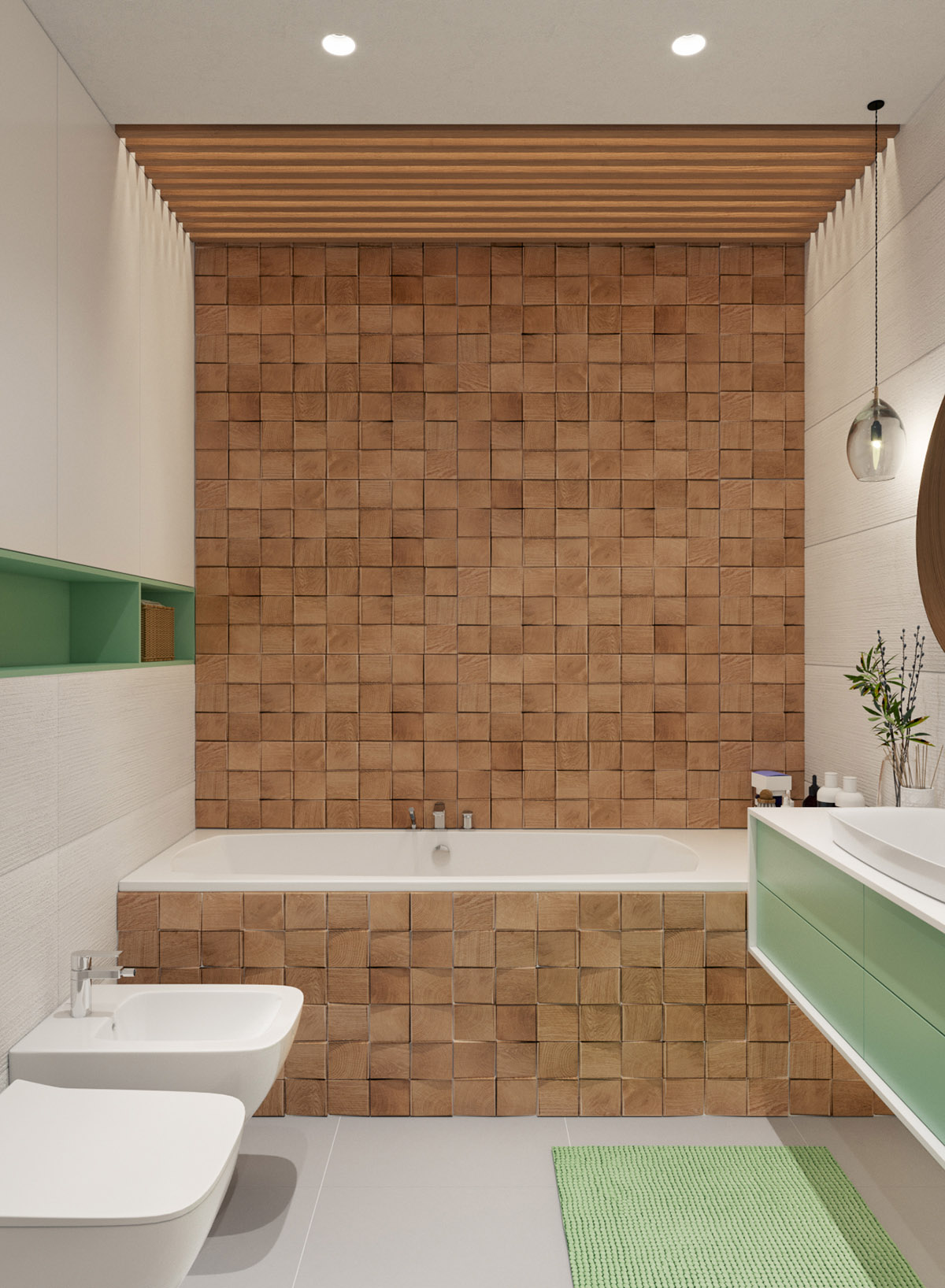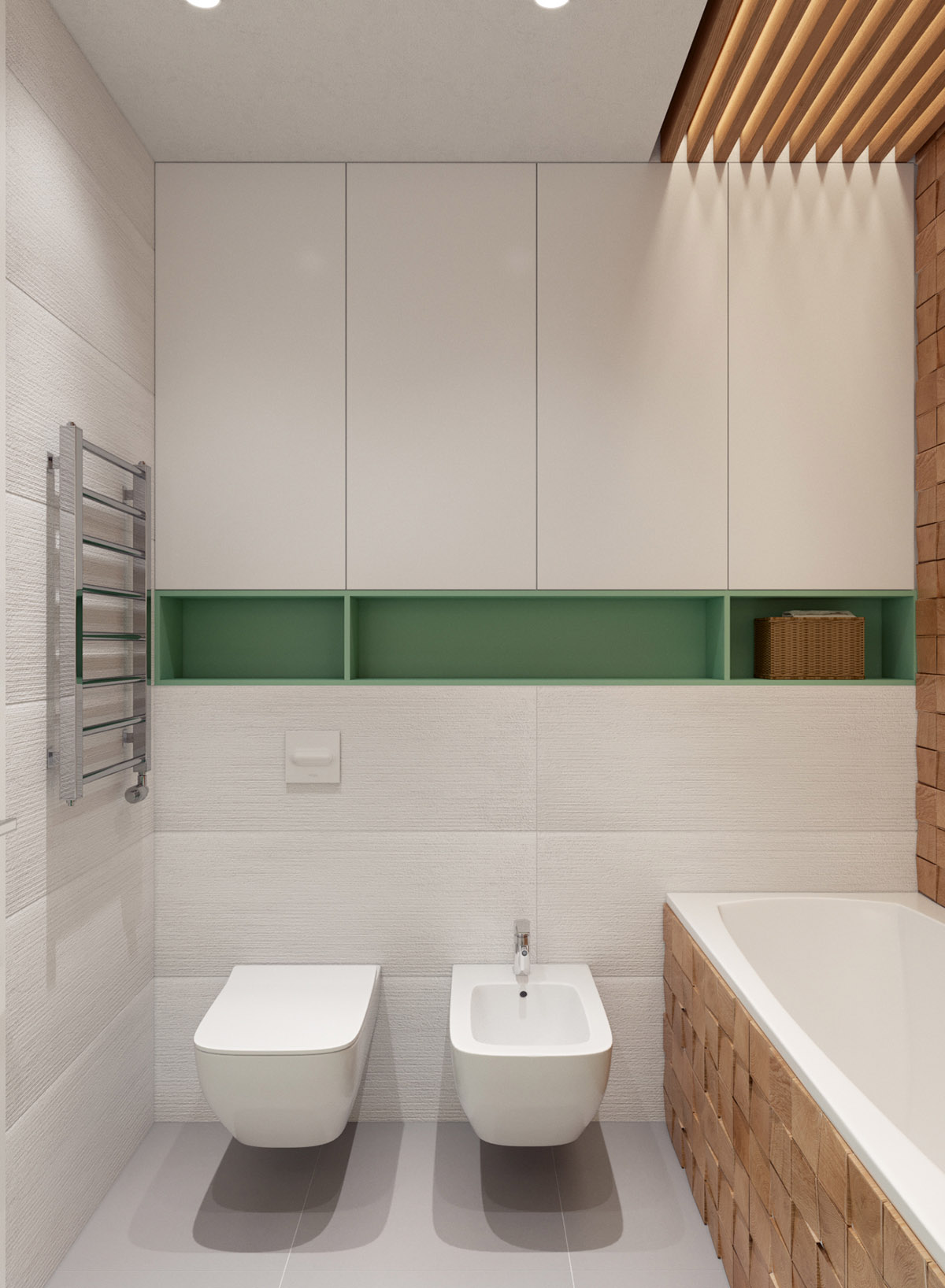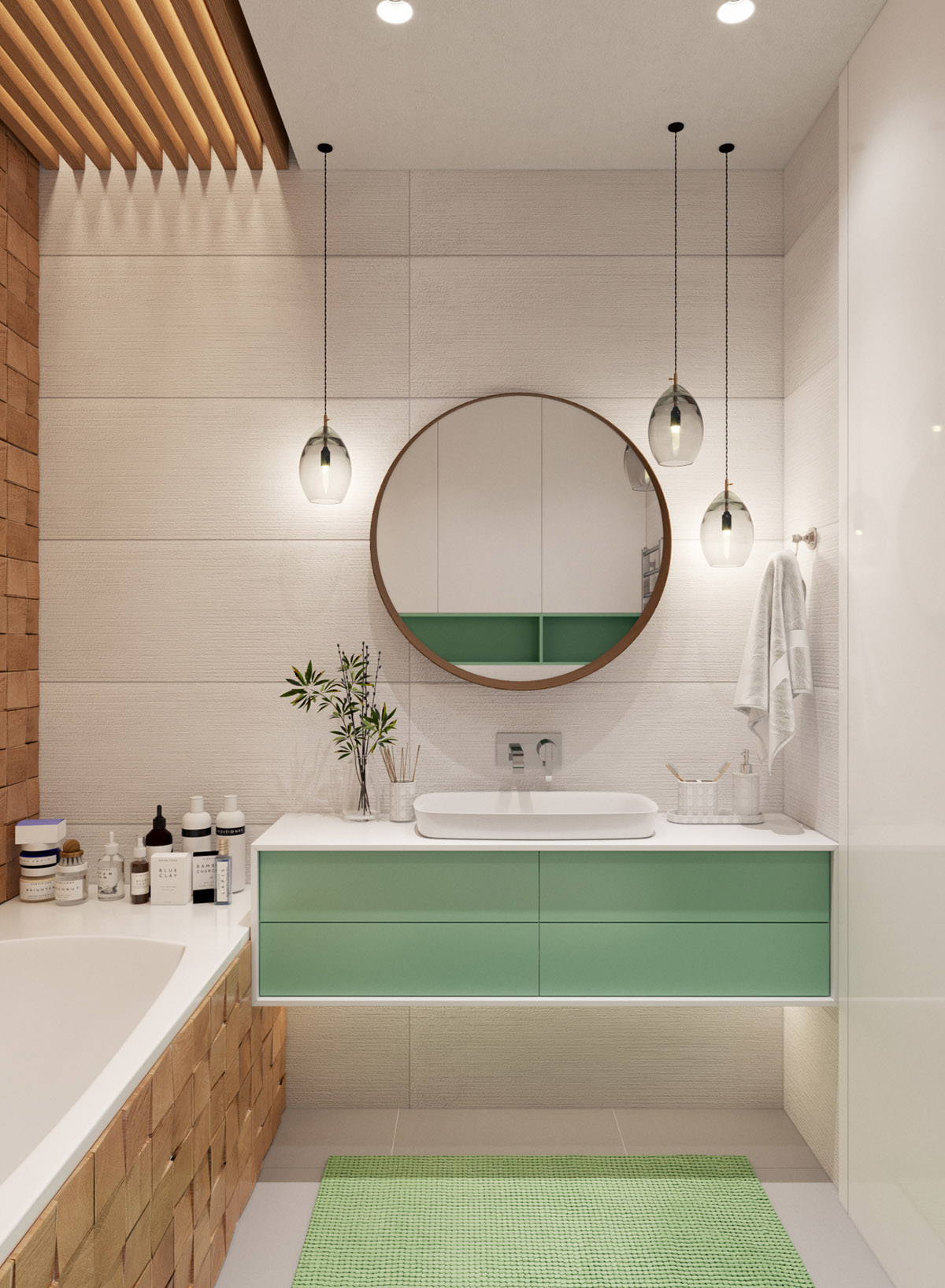 Let's follow and apply the modern house design to make your residence perfect and awesome. If you are interested in applying this concept idea, come and follow this one right now! Make your home present a modernity which can make you and your family enjoy while staying at home.