Roohome.com – How to get the natural apartment interior design? Making an indoor gardening is a solution to make it happen. Can you imagine how beautiful apartment with an indoor gardening concept? It will make you feel like staying under the tree in the middle of the rain forest that so cool and relaxing. You can follow how SVOYA Studio creates a beautiful indoor gardening in a small space!
Natural living room design ideas
The natural atmosphere in a living room, why not? You can make a small and simple gardening on the wall. It can help you to save your size and also take an advantage of the remaining space in a living room. It will make you fell like laying on the tree and seeing the beautiful wave. If you want to make it natural, do not use the bright color that not easy to blend with the surrounding.
The light settings are also very important to give beautiful views. You have to choose the light that can explore the beauty of your indoor garden. It will be better if you are using the unique frame of your lamp to give the unforgettable impression. That will complete your natural theme.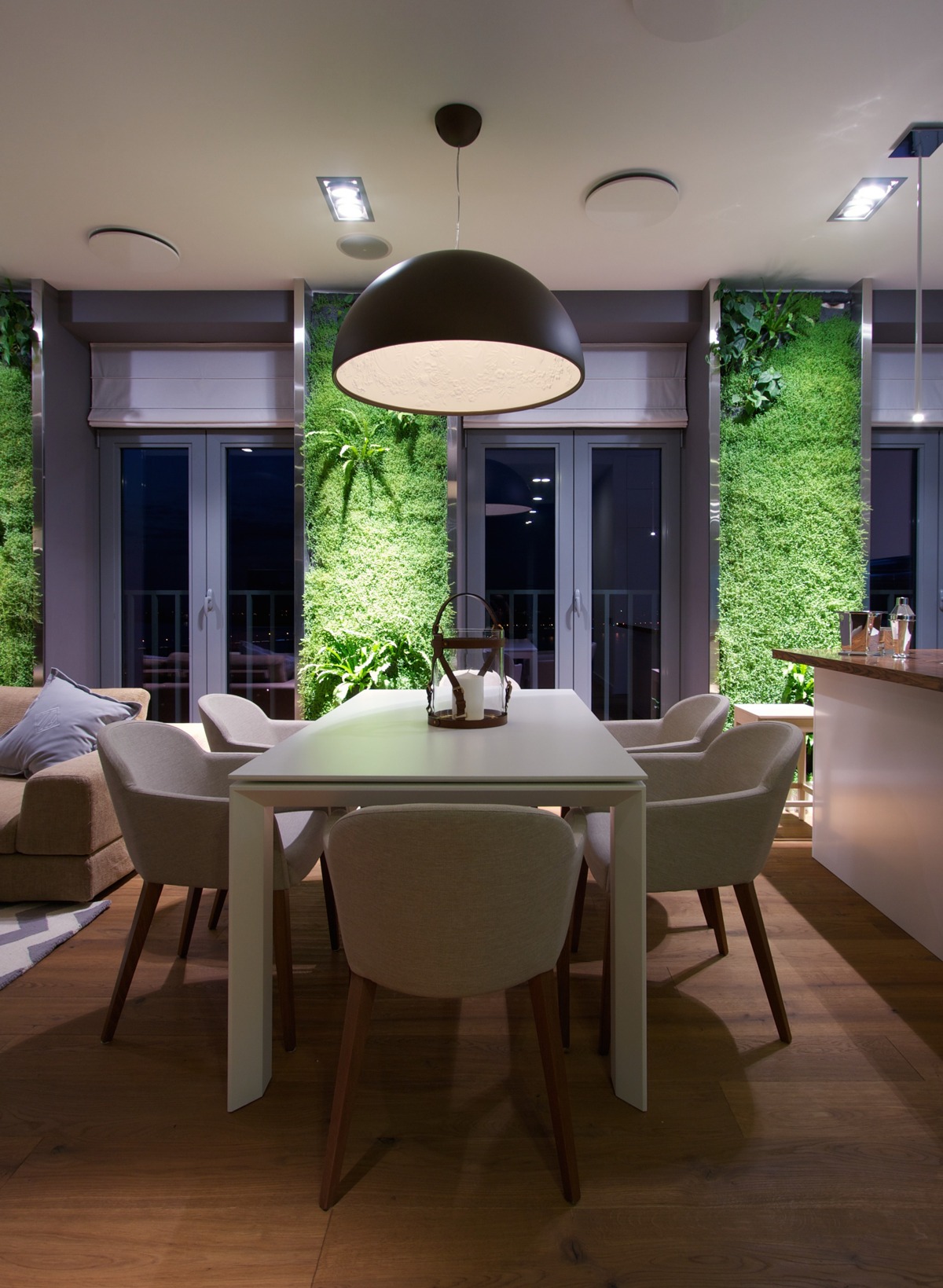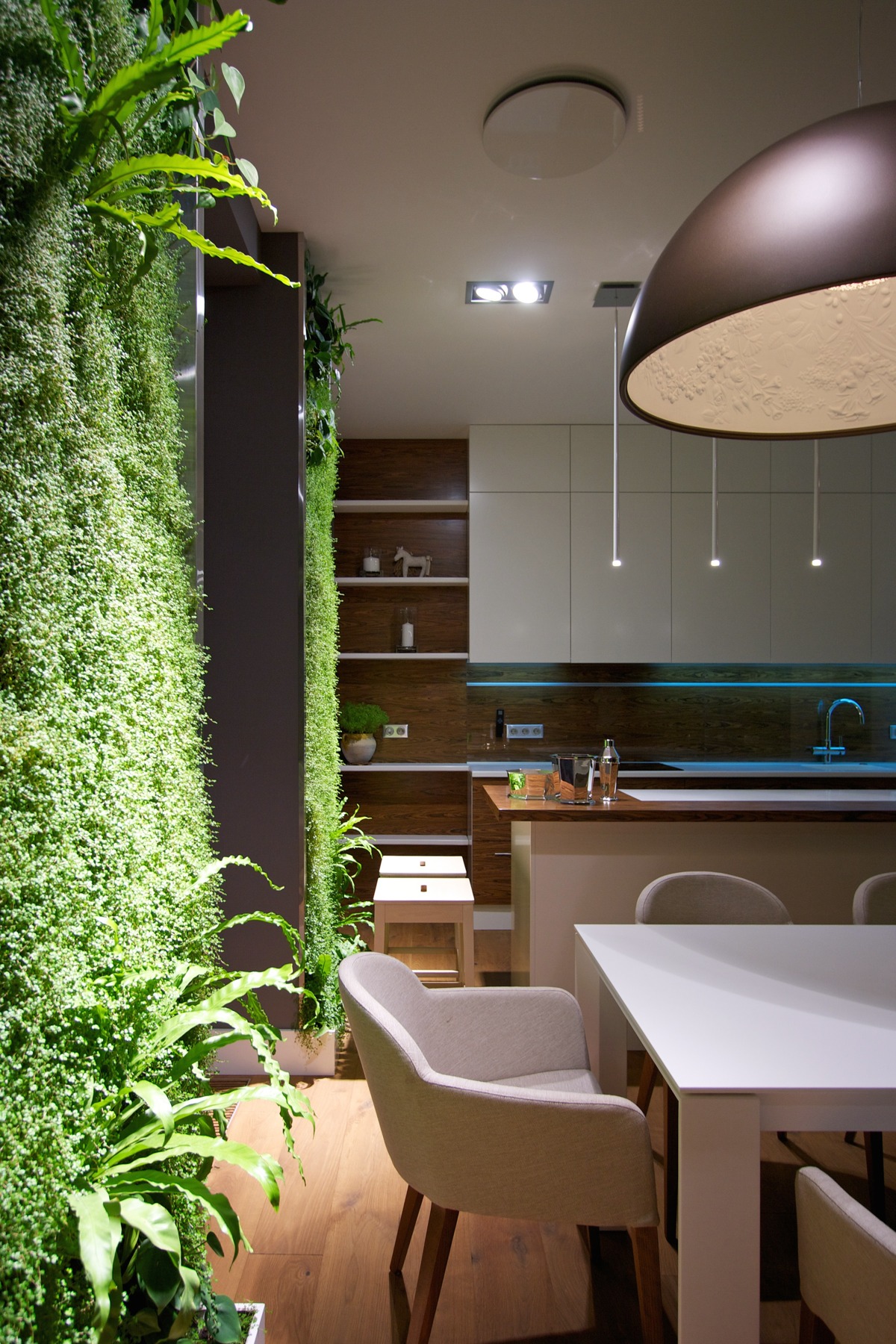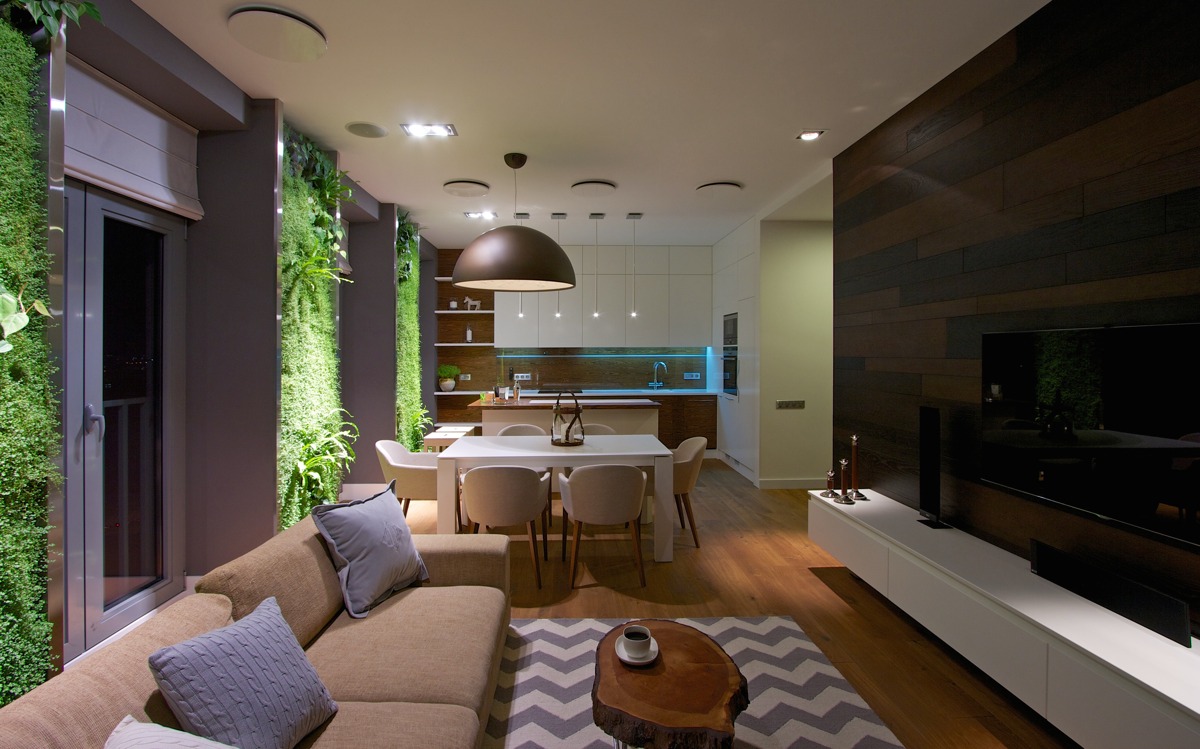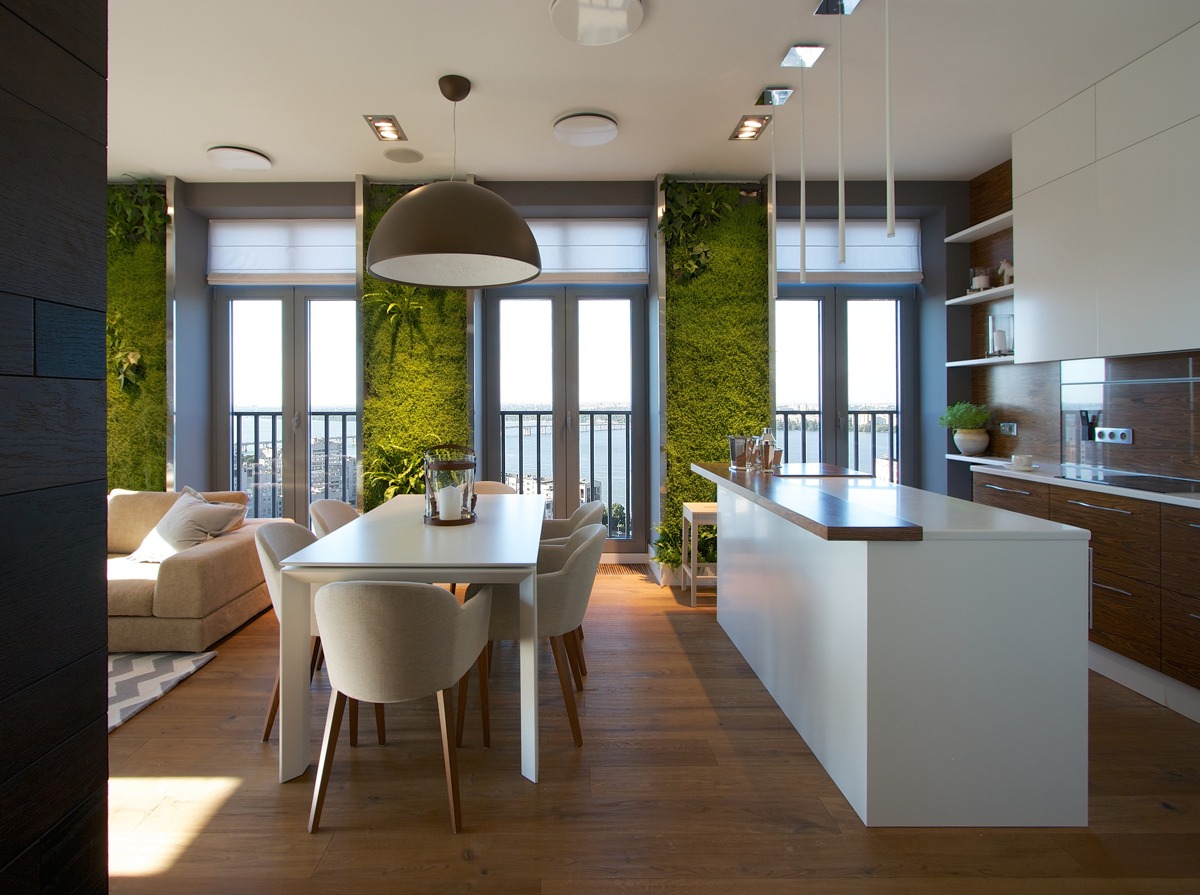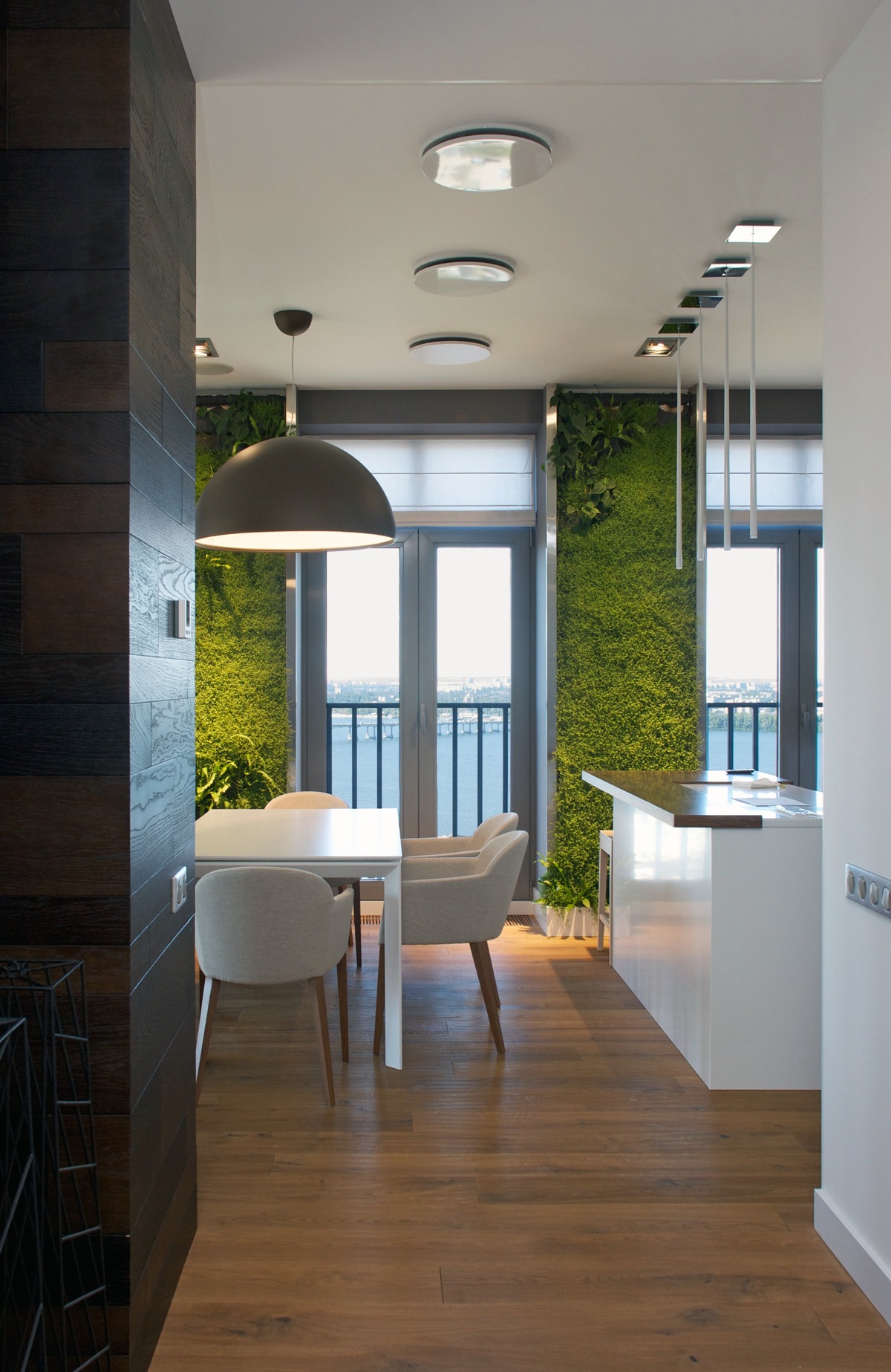 The simple and natural apartment interior design will be more beautiful with the wooden floor and furniture. The wooden table with the Scandinavian design is the right choice for your dining room.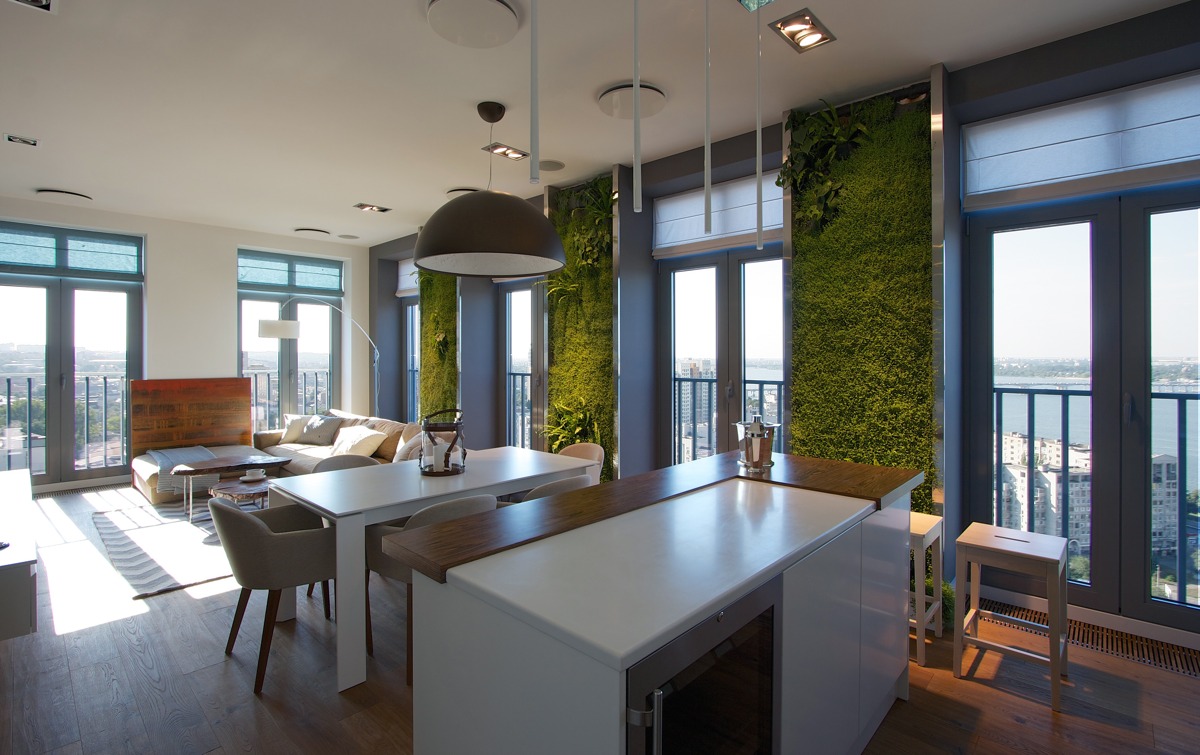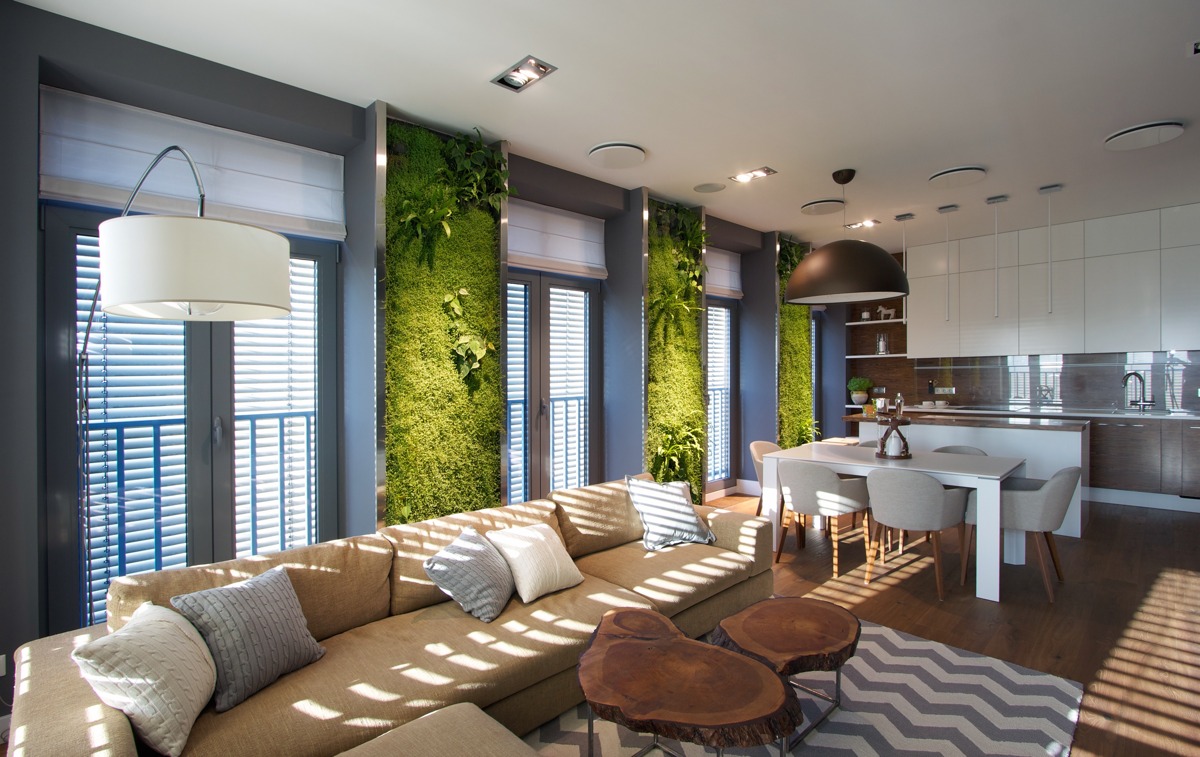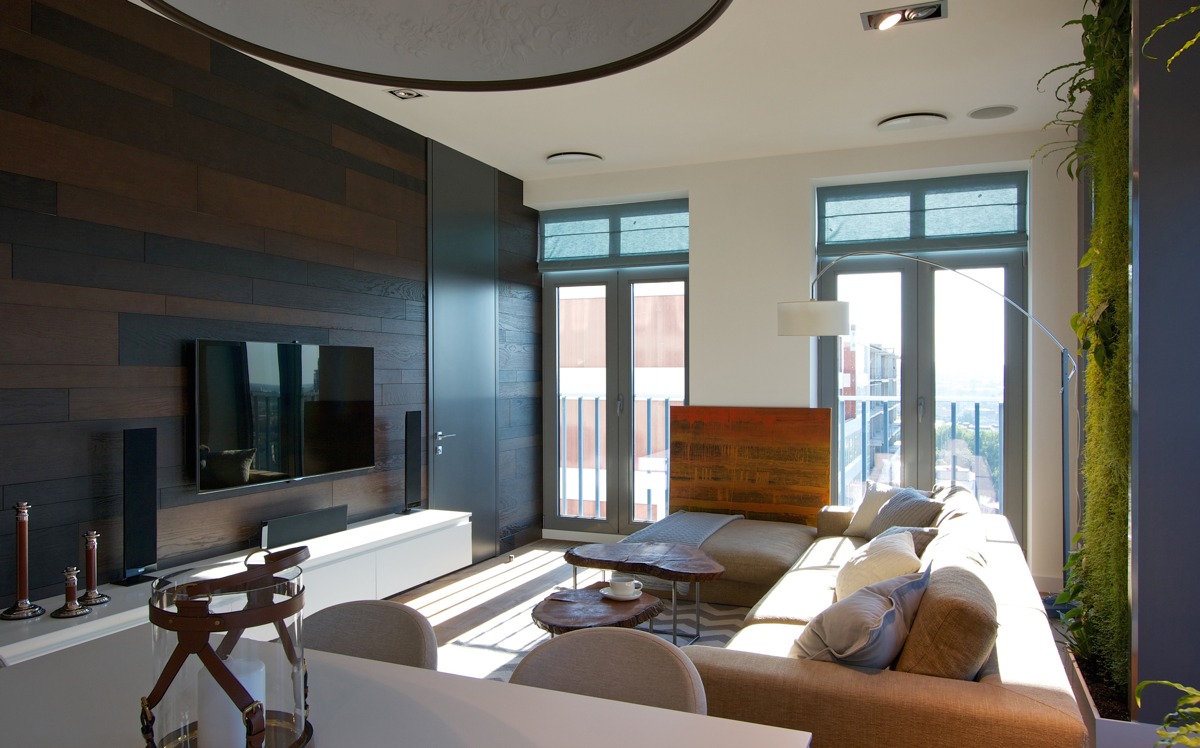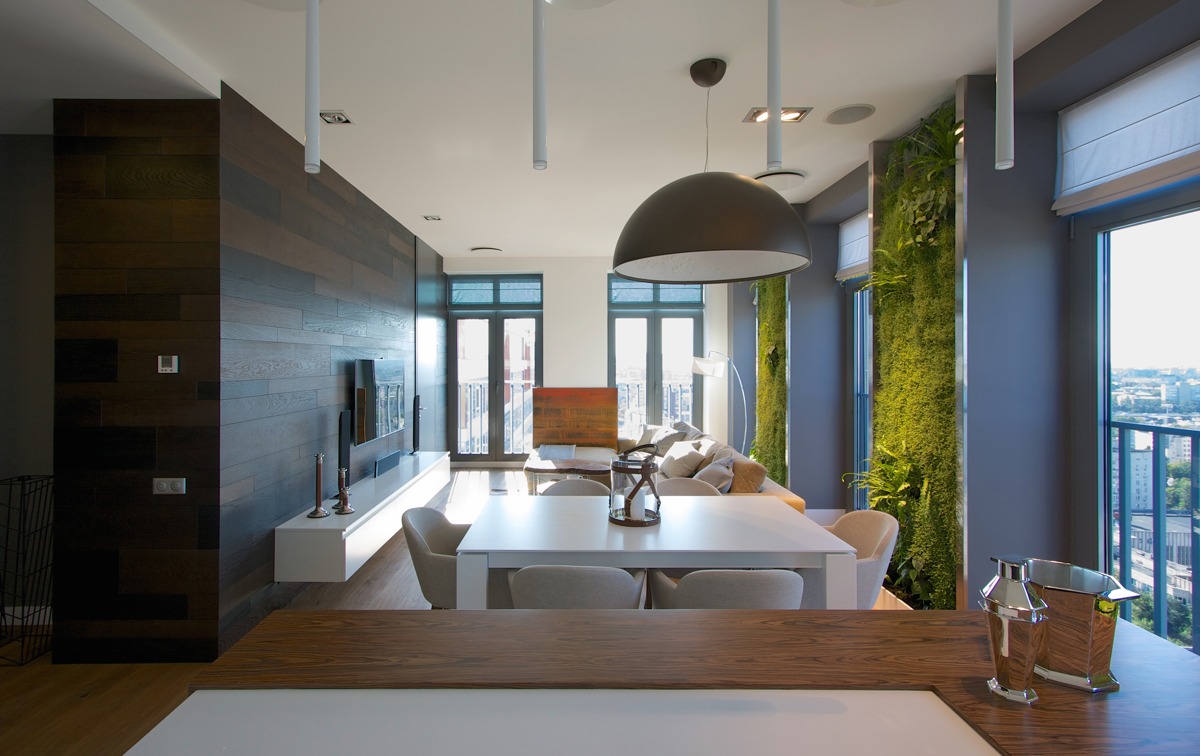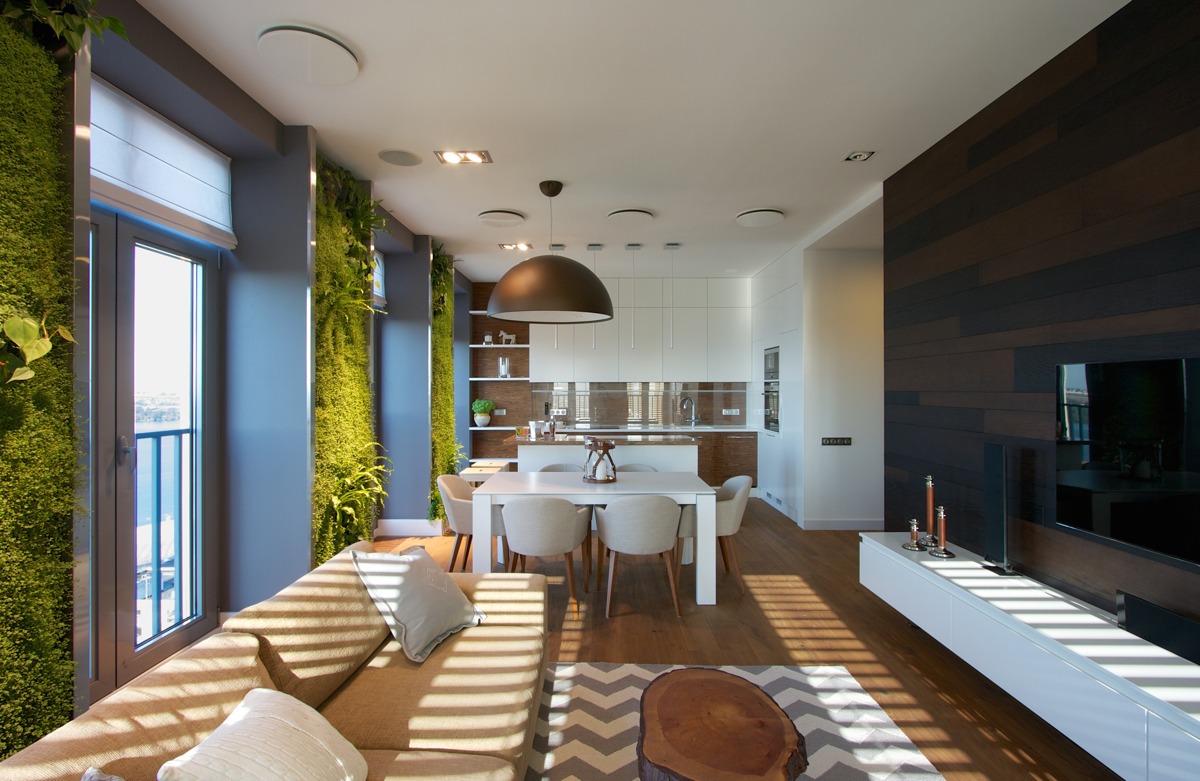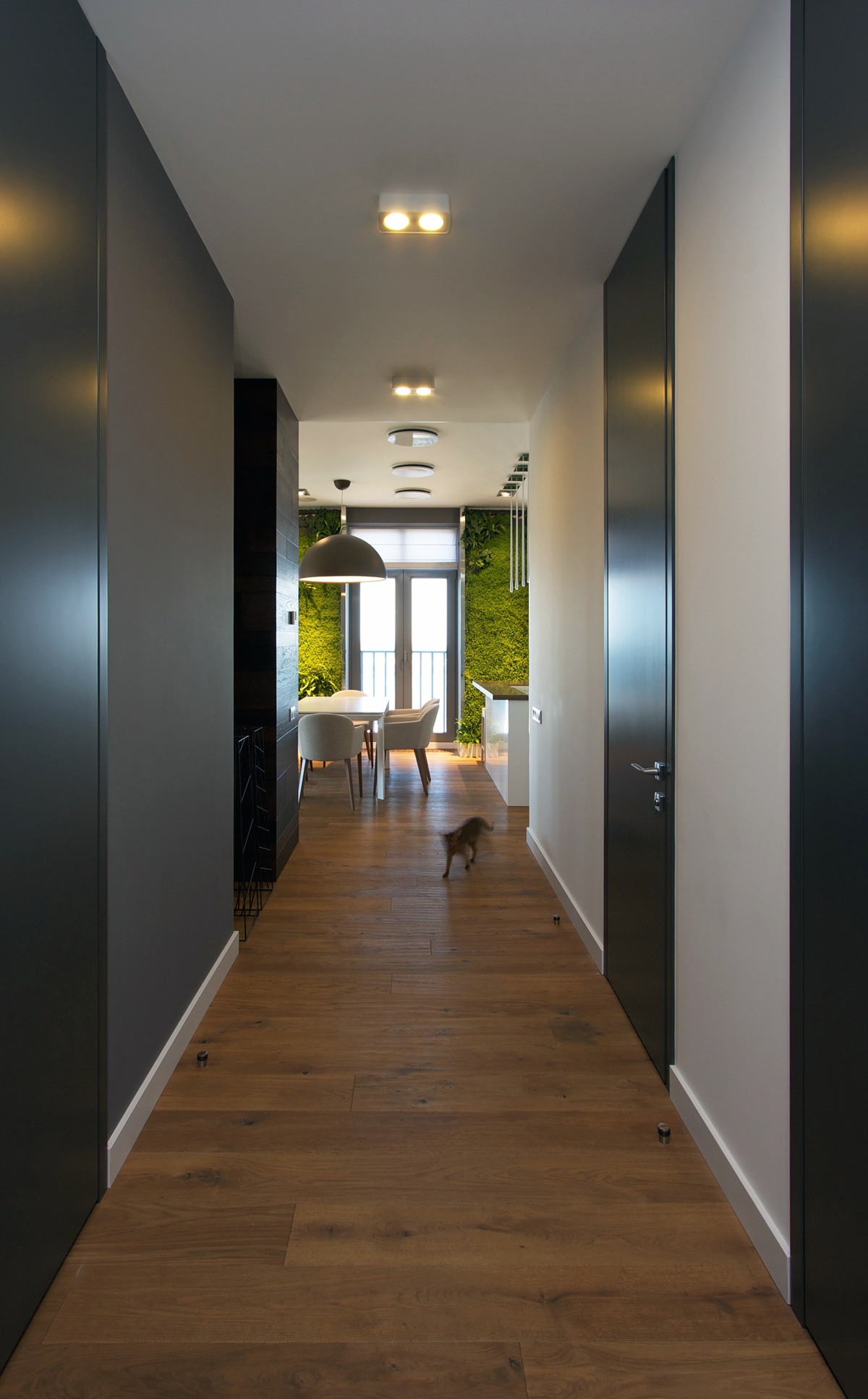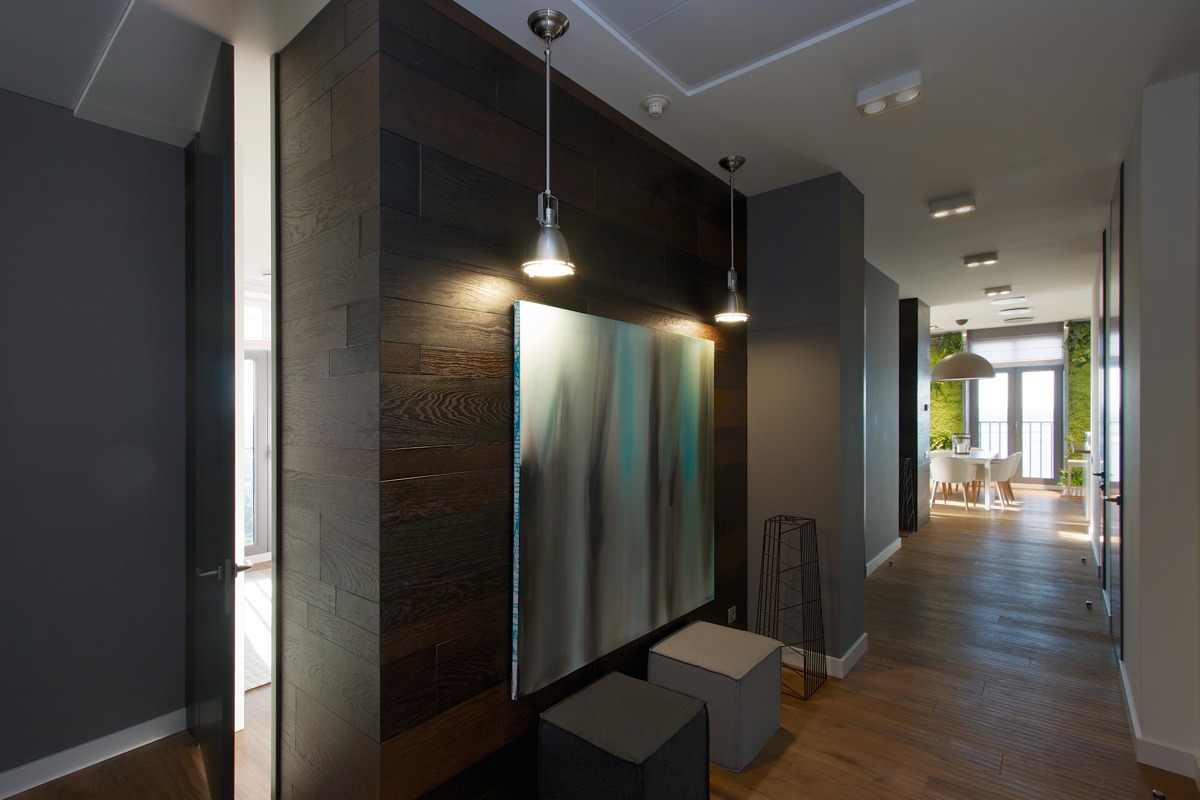 Simple bedroom design with neutral color
The simple master bedroom design without too many accents is perfect for resting. You only need to set the lighting in that room. If you want to add a little bit of decoration, you can put a simple paint on the floor or use a simple standing lamp. If you are still confusing about the color scheme, just select the neutral color with the soft shades, it can be the solution.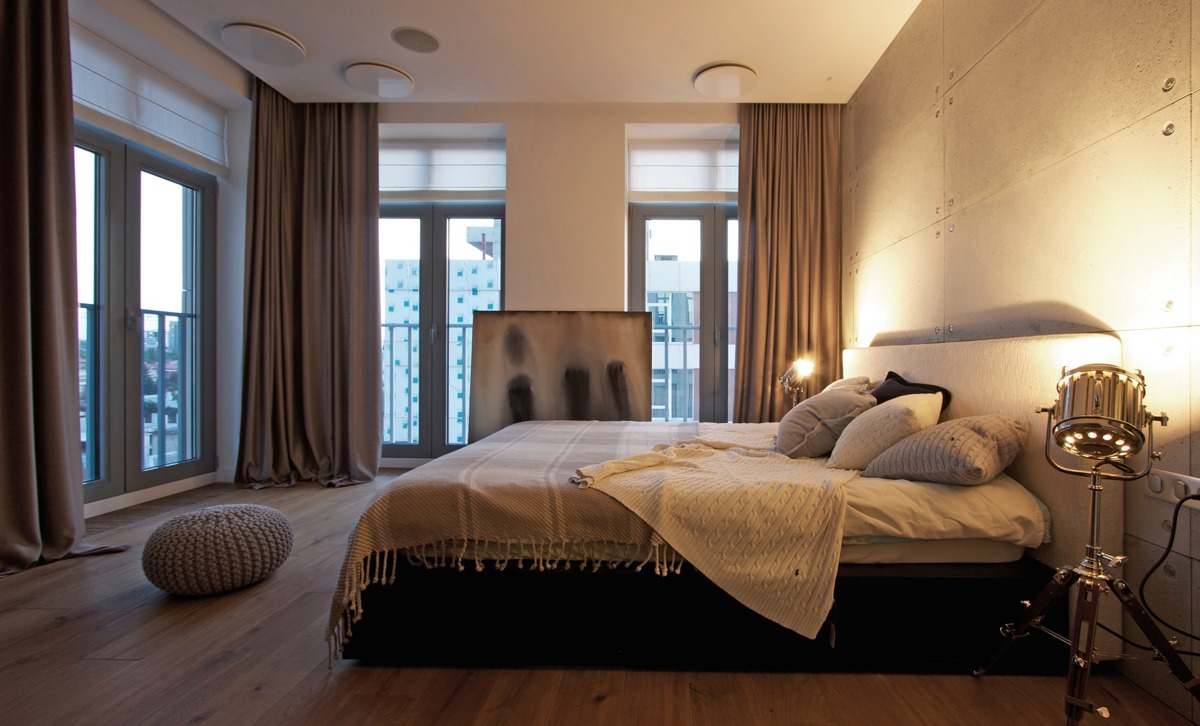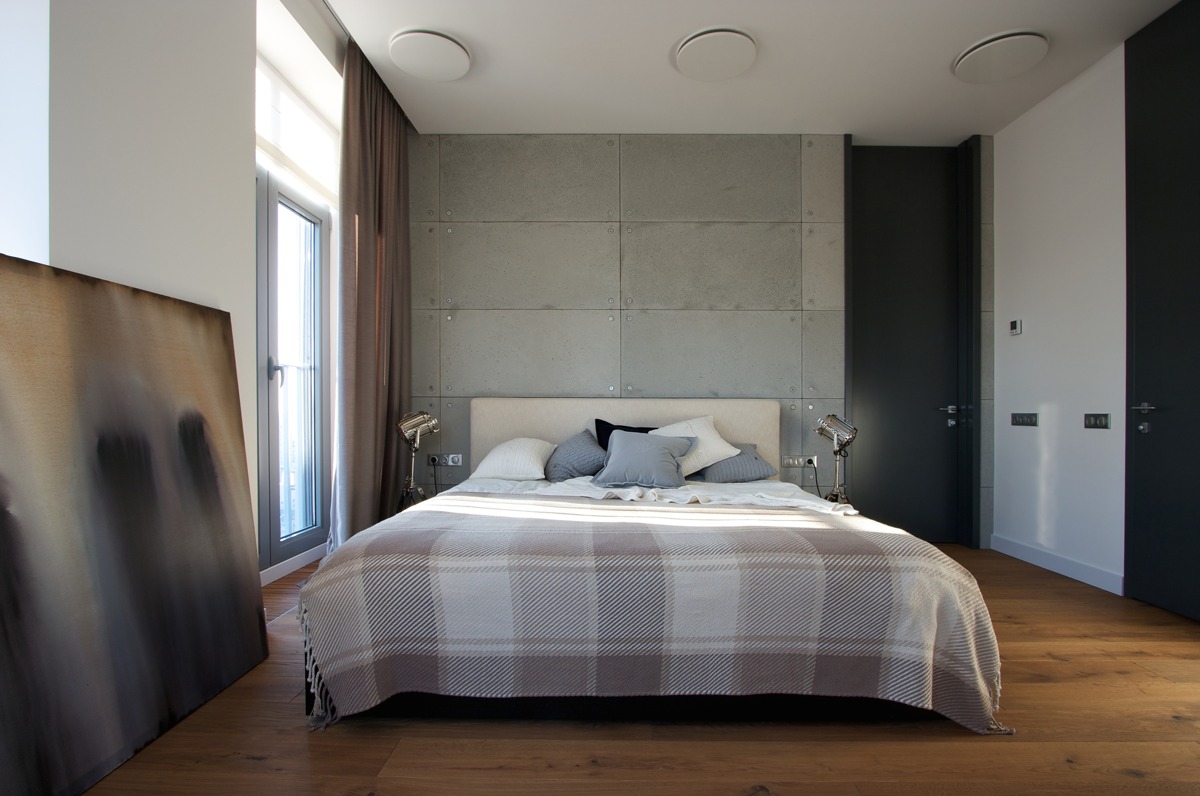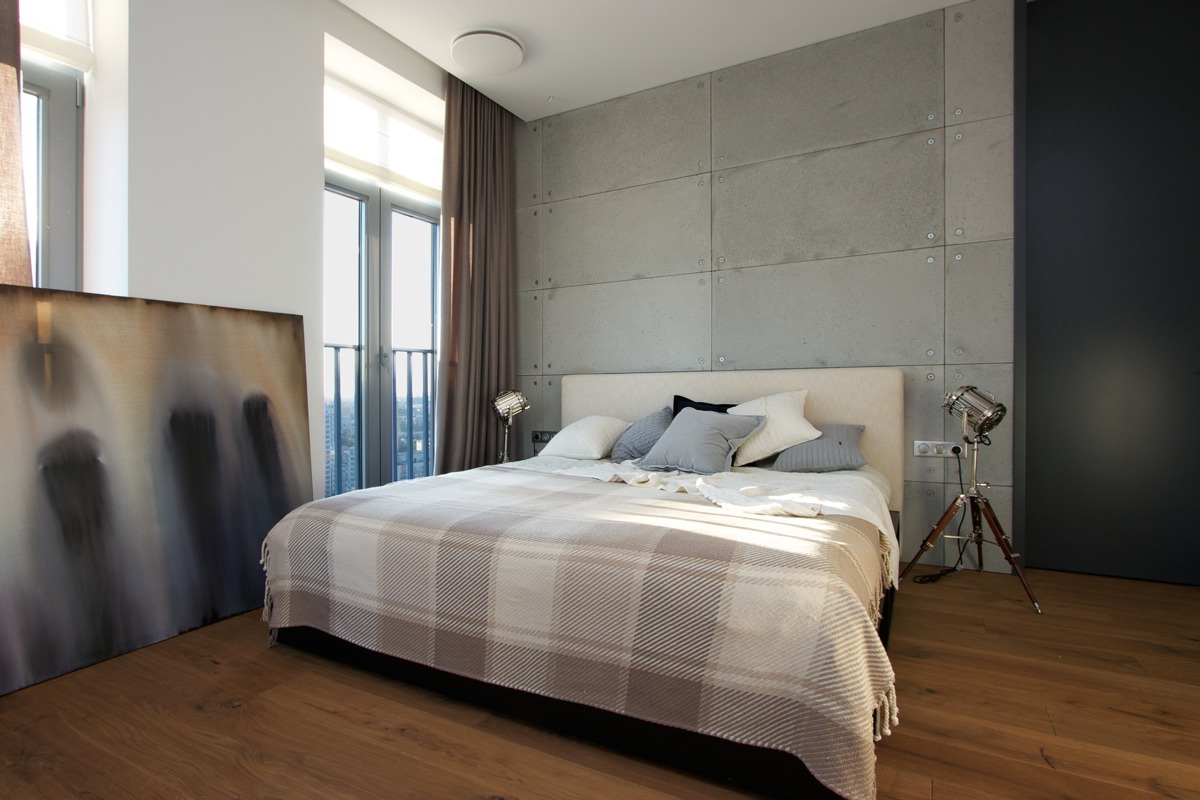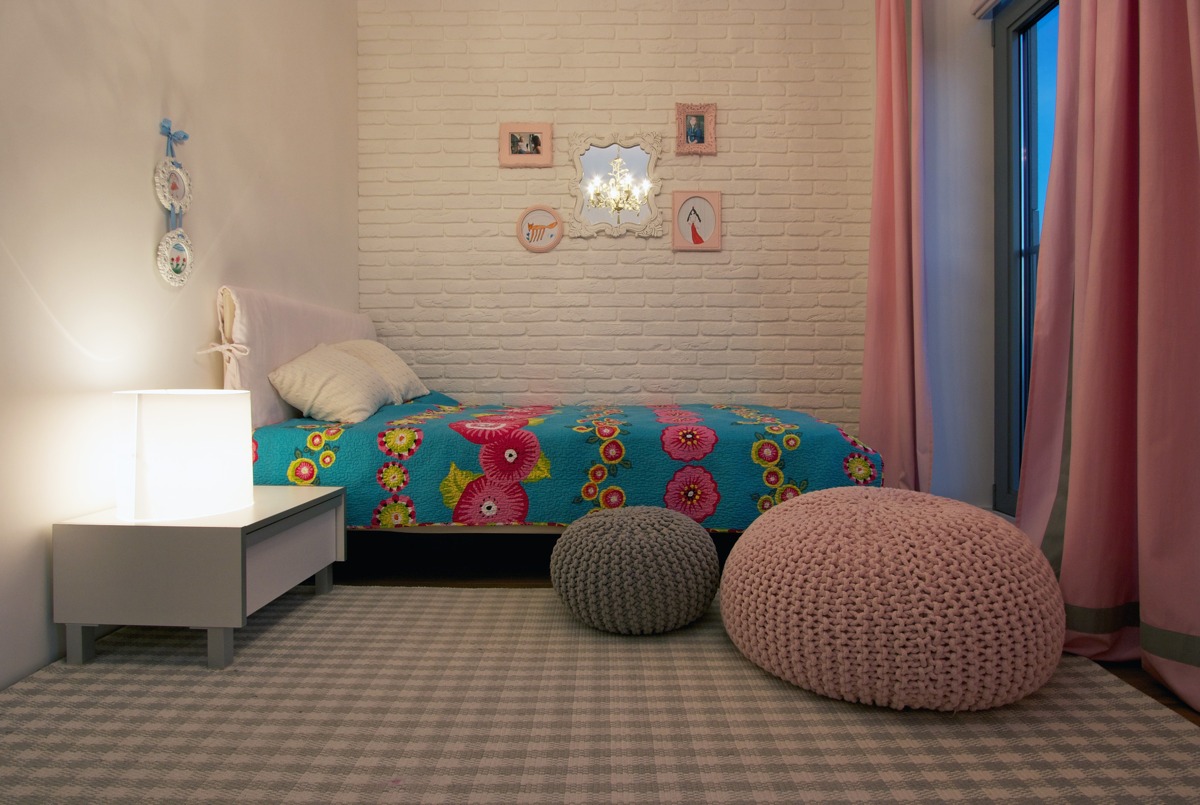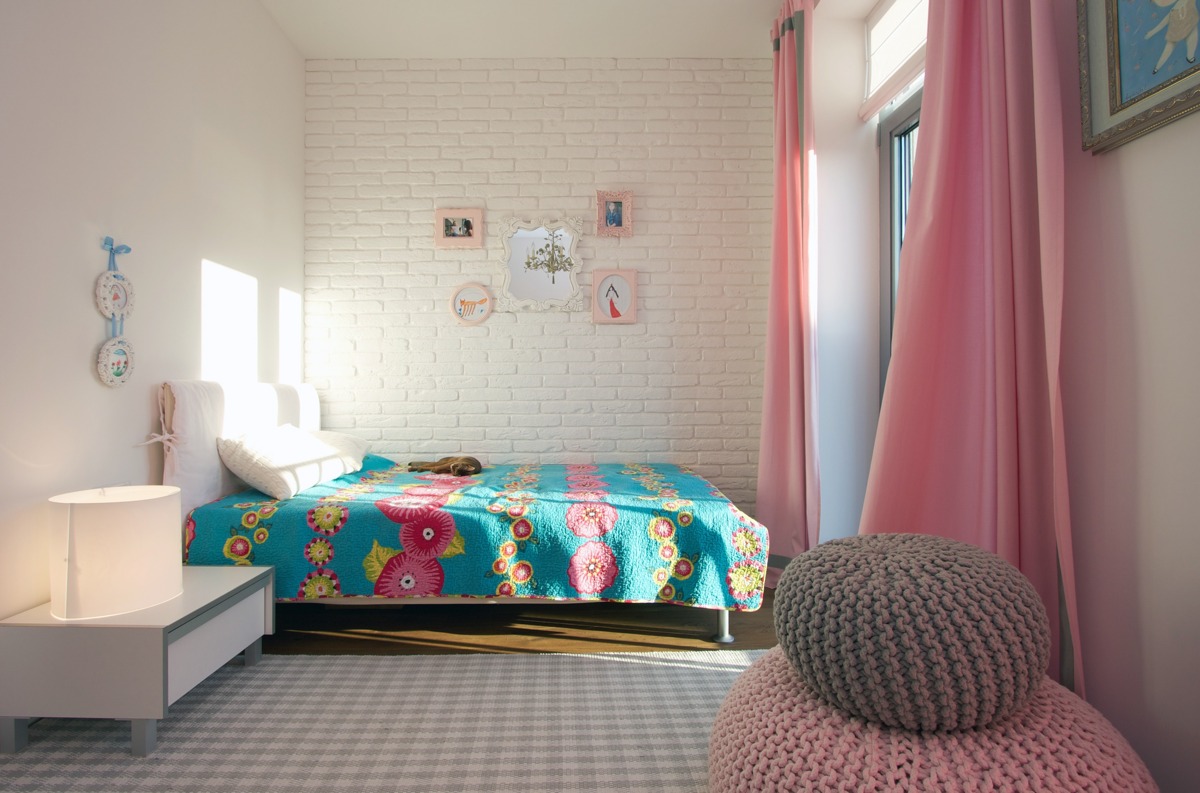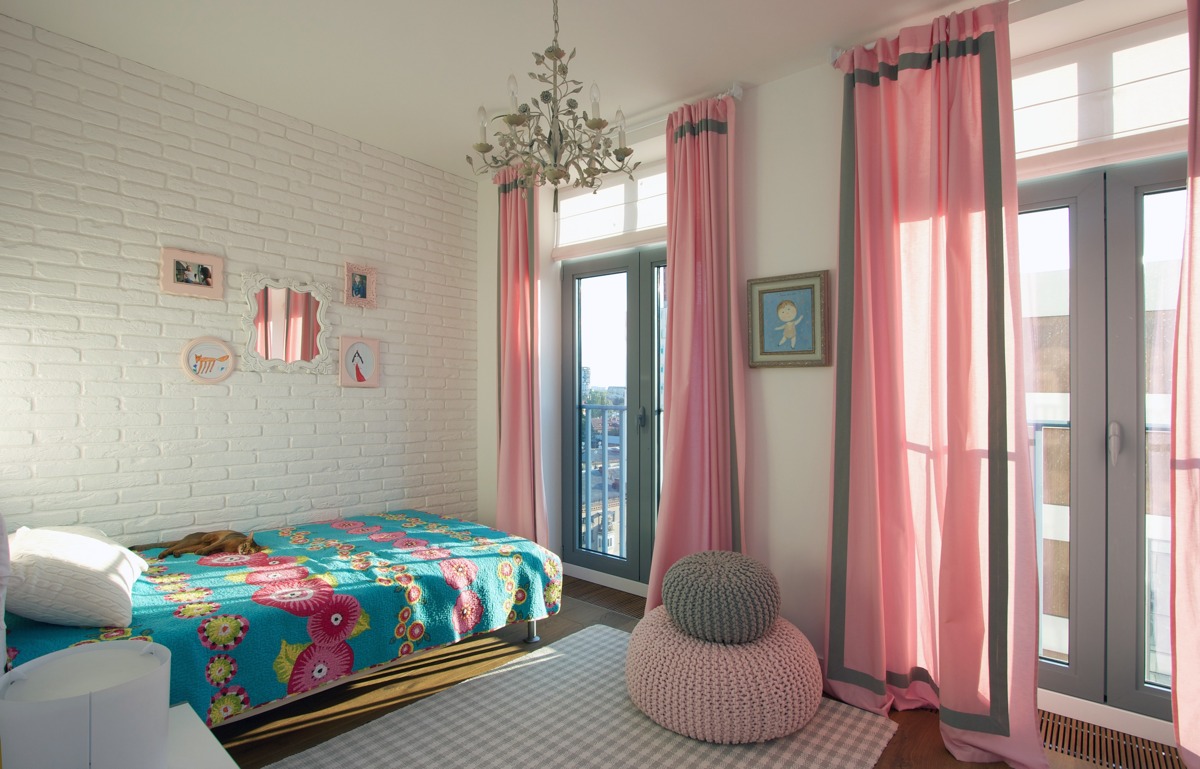 If you have a teenage girl, you can use the bright and feminine color, like pink in your apartment interior design. Pink is always great in making the girly room color scheme. You can combine it with the soft white color scheme. If you want to still use the simple concept for your girls' room, it does not matter. But, you have still give it the charming accents.