Roohome.com – The simplicity is perfect for your small apartment design ideas. You do not have to use many features and furniture in its space. If you confuse to choose the color scheme for your apartment, white is always good for a small apartment. In this simple concept, using furniture design that has been covered colorfully will look charming. It will be the cozy place for your family residence.
The simple and modern kitchen design
The simple white kitchen design looks awesome for this apartment. It only uses the modern kitchen set that easy to clean. You can add the colorful accent to beautify its space. The unique and small dining table are also the perfect combinations that can make your children felt cozy. The use of white and colorful accent will be more shine and perfect for them.
In this simple apartment design, Mi Casa Revista designs the ceiling and floor properly. Both of them are working in harmony and produce an unexpected result that can make anyone says "wow". The beautiful ceiling design looks complete with the simple hanging lamp. It is the simple design combination for people who have a small apartment but still want to make it beautiful in a simplicity.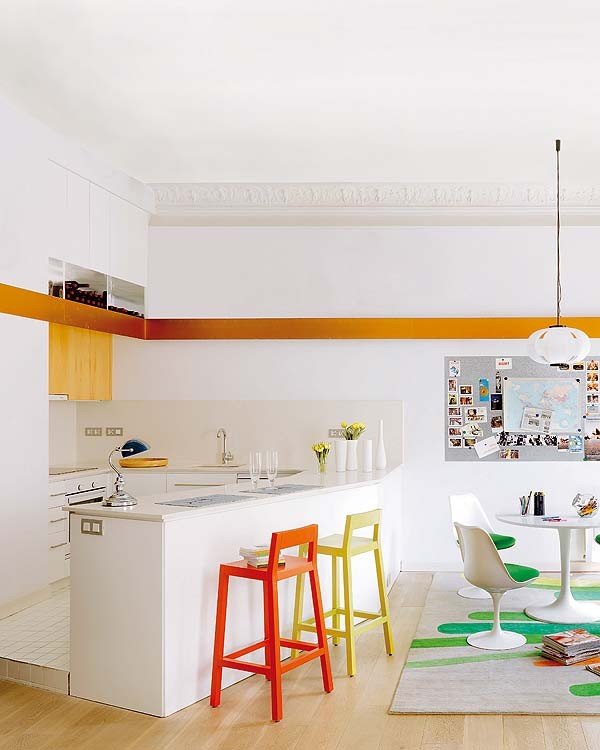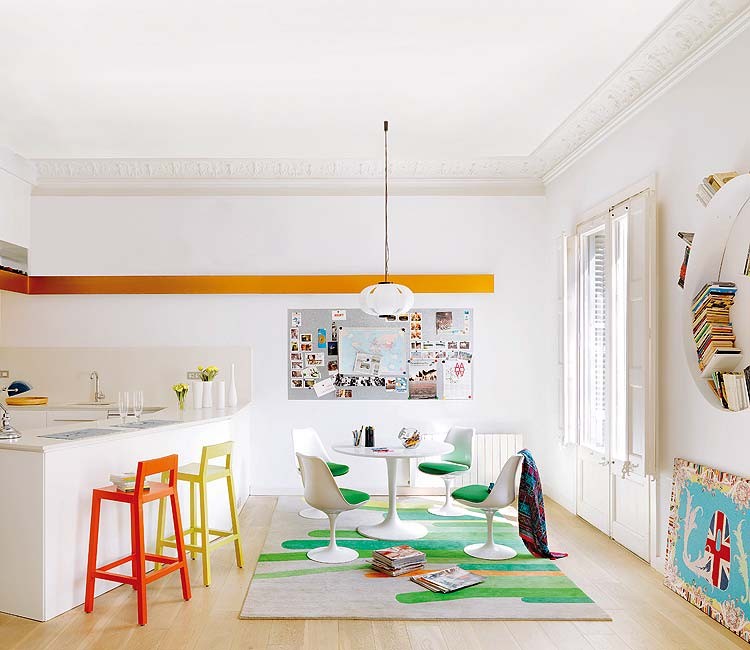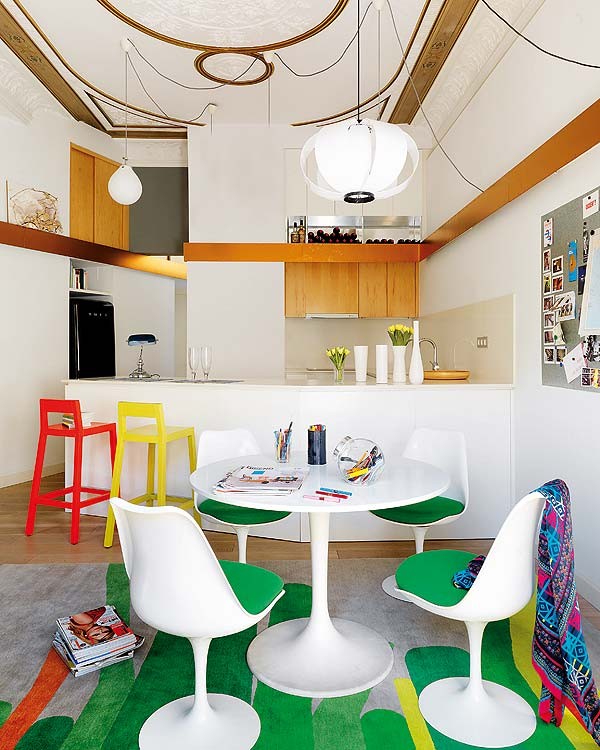 The simple and modern living room design
The simple living room design with the unique bookshelf on the stair has attracted the attention. It will be a very innovative and creative idea in terms of maximizing space in a small apartment design. You can use a little bit of decoration in the corner by using a standing lamp or any wall paint decoration. For its furniture, use a modern furniture will be more practice and easy.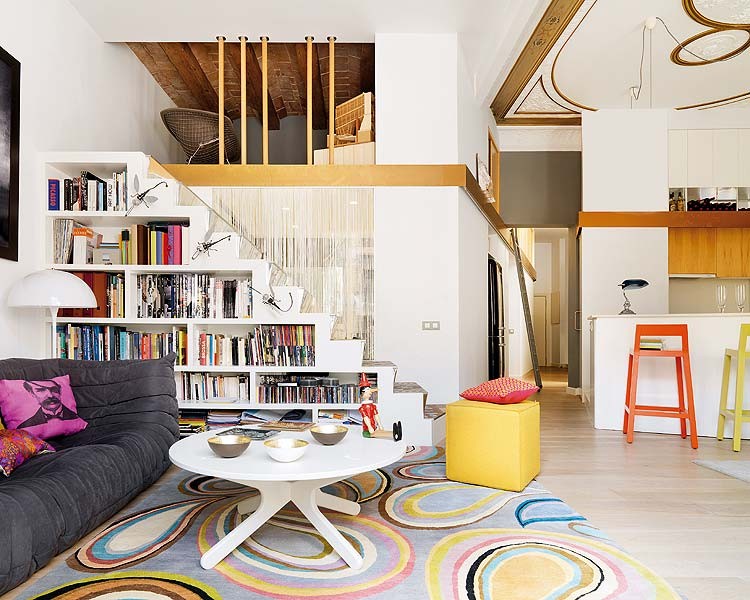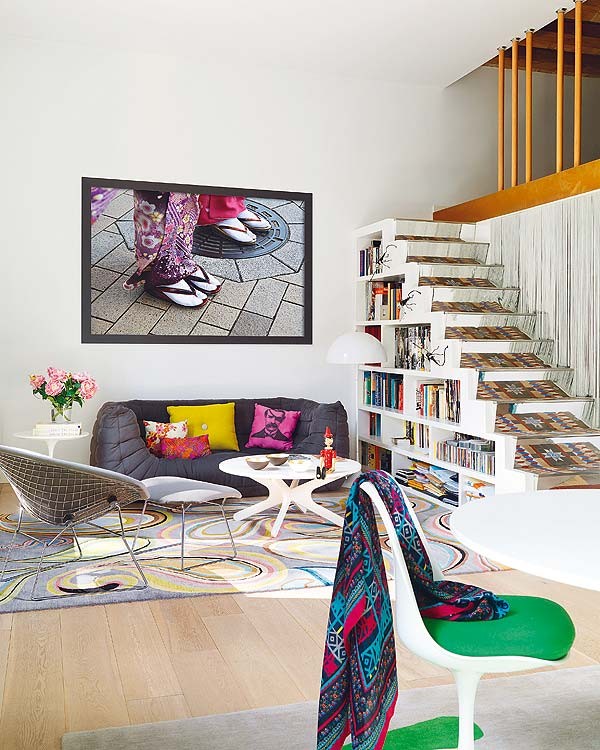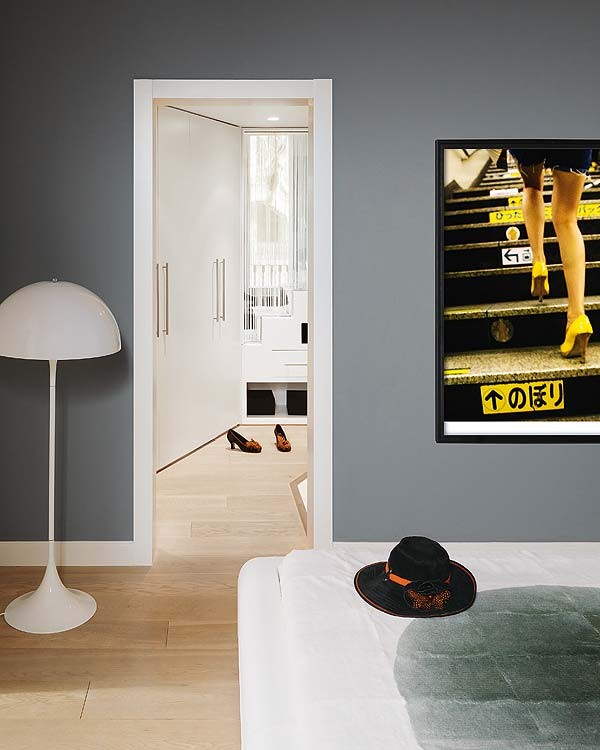 Modern white master bedroom design
Modern furniture design is perfect for people who like the simplicity. So, you will be better use it for your master bedroom theme. You can beautify it with the simple decoration and accents. You will be better choose the dark color for your furniture and accent. It will make you more relaxed.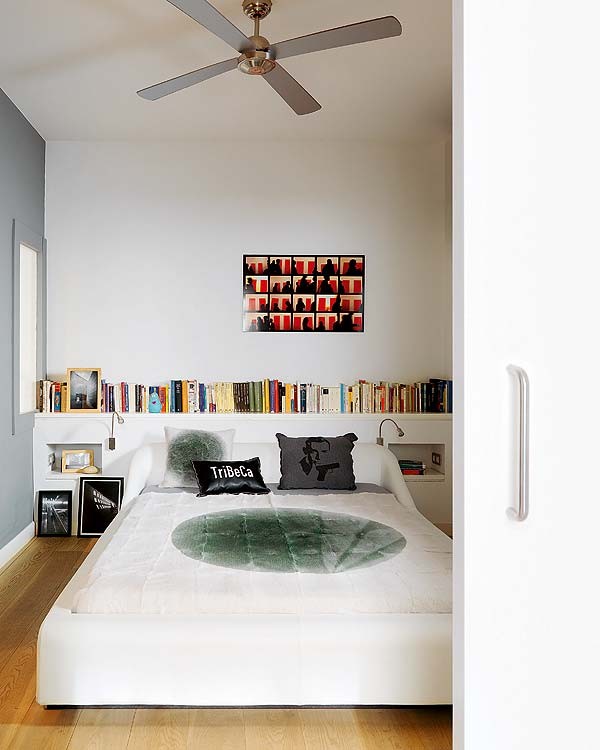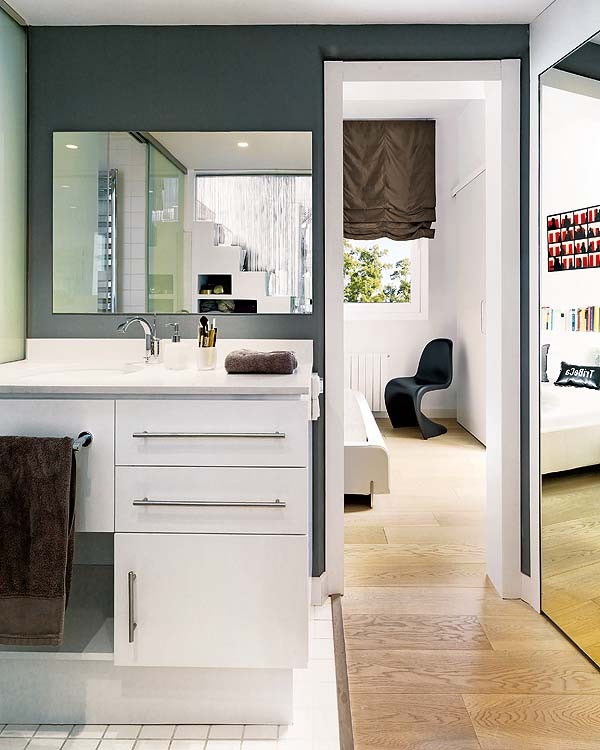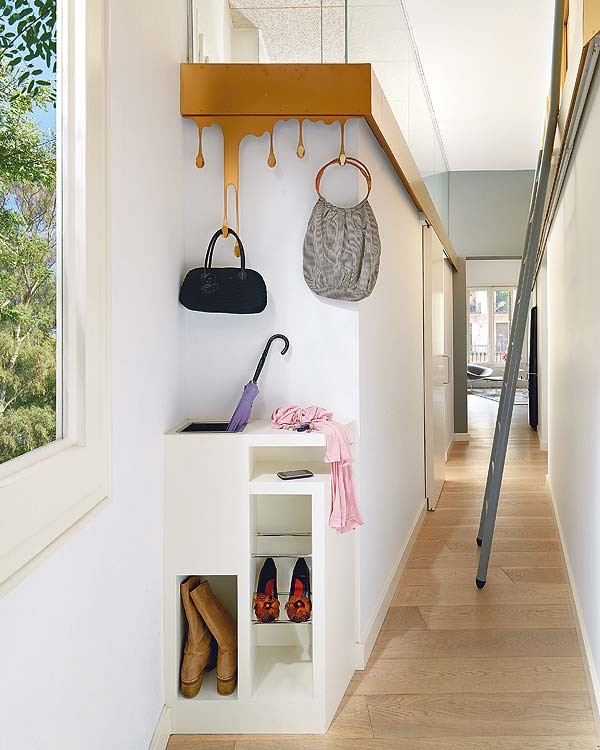 Actually, choosing the small apartment design that can fit with your style is not the easy thing. You have to be careful in choosing the right design and theme. This modern apartment in a simplicity might be perfect with your style. Hopefully that you can get the comfortable apartment.