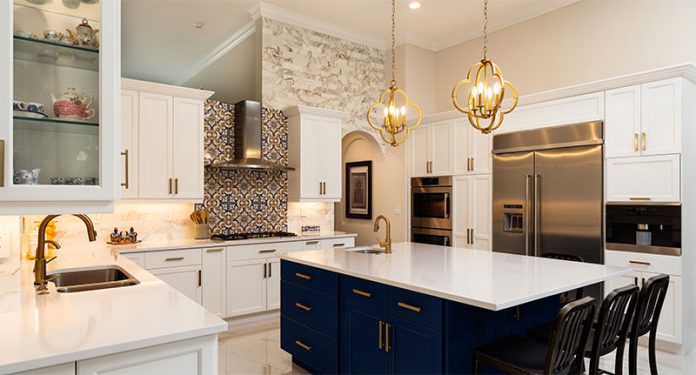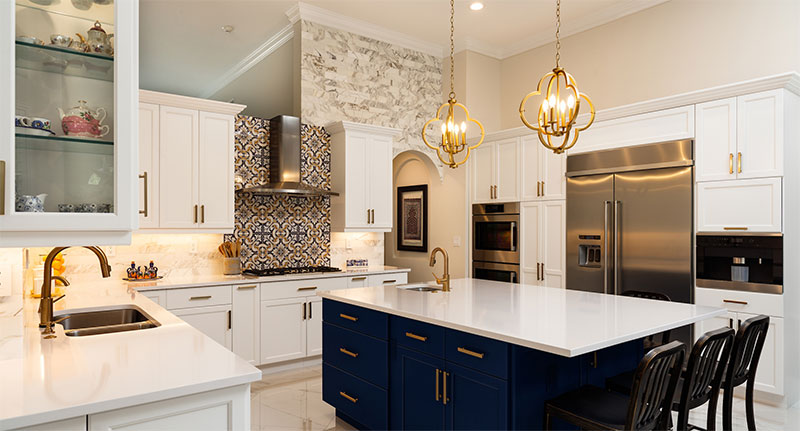 A feature within our homes, granite for some is the ultimate symbol of sophistication and chic. Yet, it may come as a surprise to you that the history of granite goes as far back as 2590 BC when it was used to help create the Red Pyramid of Egypt. However, it has since become a staple within our homes due to its durable nature and naturally beautiful appearance. But, what if we told you there are more ways to incorporate granite in your home other than just kitchen countertops?
Amazing, I know! Keep reading to discover the 5 to incorporate granite to the home.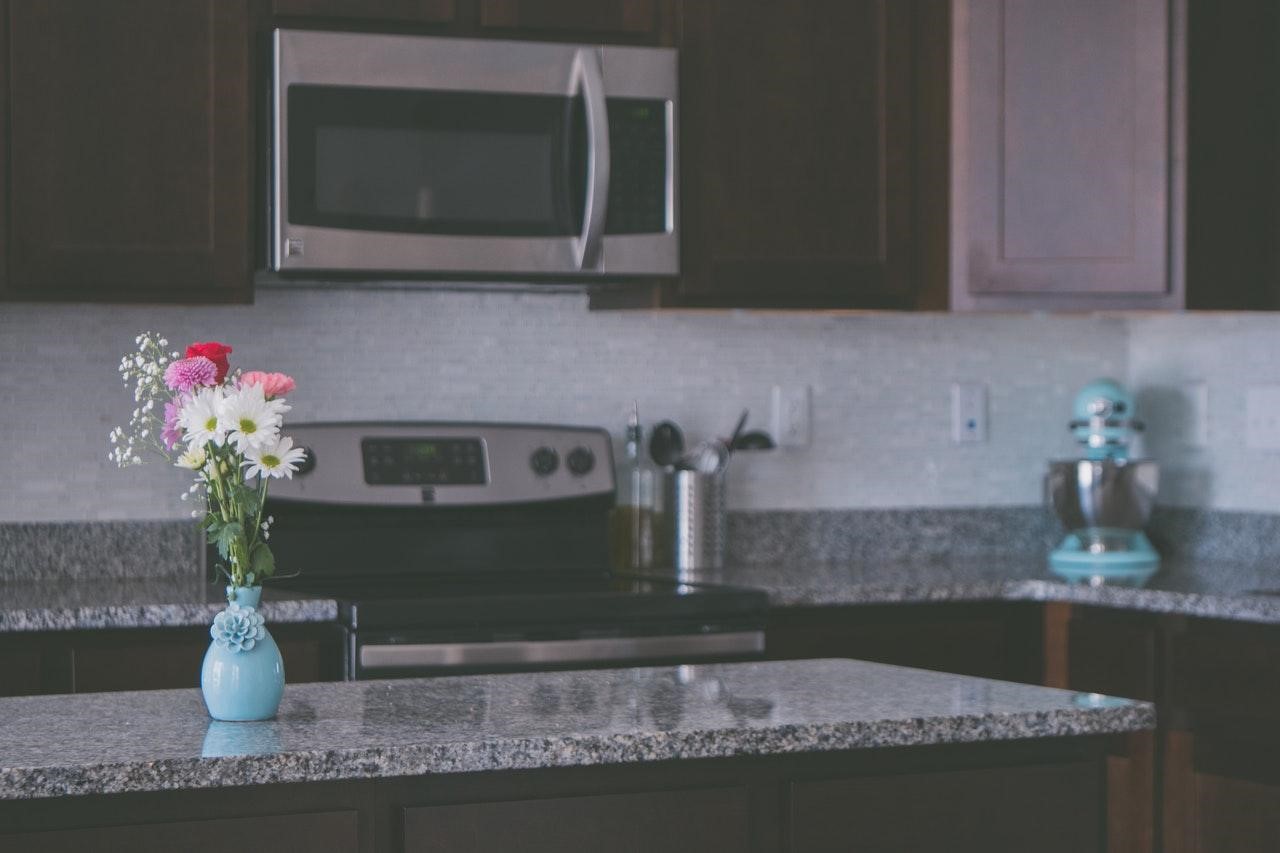 1 – Extend those counters:
If you have existing granite countertops, why not go the extra mile and use the extra material to create a seamless backsplash? Not only does this create a sleek and minimalist look, it is also simple to maintain with grease and food wiping easily off the smooth surface. By adding the extra granite you can create the illusion of larger and more expensive countertops, and who doesn't want that?
Unsure of where to start? Consider hiring the services of a Granite worktop specialist who can advise and craft an exceptional counter that will become a centerpiece in your kitchen.
2 – Keeping it clean:
If you want the classic look of a granite kitchen, but don't yet want to take the plunge, a granite sink is a perfect solution. Unlike the porcelain and metal sinks you see every day, a granite sink takes into account both function and aesthetics. Its durability means it will retain its fresh look for far longer than its counterparts, and it provides a sleek and sanitary solution to dishwashing. Whether you want a drop-in kitchen sink or the basin alone, they are available in countless styles and colours meaning you can find one that suits your needs.
3 – Turn up the heat:
If your existing fireplace is outdated and in need of a facelift, granite slabs can be installed over your existing mantelpiece to create an instantly updated look. Granite is a traditional material in mantle pieces due to its heat resistance and durability, with its versatility meaning you can transform a shabby fireplace into a stylish focal point for any room. Whether you opt for a light coloured surround that brightens a room, or a black granite that allows the colour of the fire to warm up a room, it is a great way to refine your space.
4 – Bring the inside out:
Granite needn't remain hidden inside your home. With a material that is as durable and UV resistant as granite, why not incorporate it into your outdoor spaces? Granite can provide a clean and contemporary look, acting as a backdrop that allows your landscaping and home to shine.
For those homeowners who are unable to justify or afford granite for their garden, consider the option of porcelain paving for your outdoor spaces. A durable, weather-resistant and long-lasting paving option that provides the right level of strength underfoot for regular domestic use. Available in a range of natural colours, you can make a statement by embracing a pattern, or allow it to be a seamless canvas for your garden.
5 – Lets go al fresco:
If you're only wanting a hint of granite in your garden, a granite barbecue worktop could be for you. It provides heat and water resistance inside your kitchen, so why not bring this elegance to your outside cooking space? The durability lends its-self perfectly to creating a sophisticated and clean cooking area, and with it being easily cleanable you can ensure that food preparation is safe and sanitary. Furthermore, a granite fire pit that doubles as a barbecue can act as a statement piece in your garden and the centerpiece for social gatherings or cozy late summer evenings. By opting for a granite fire pit over a metal one you will bring a more luxurious and grounded look to your garden, and you will form a space where memories can be made.
Wrap Up
By bringing granite into your space, whether that's indoors or outdoors, you are adding luxury and reliability into your home. From smaller accent pieces to larger-scale projects, granite is the perfect material to update your home and keep it that way as granite has the timeless nature that other materials simply cannot compare with.