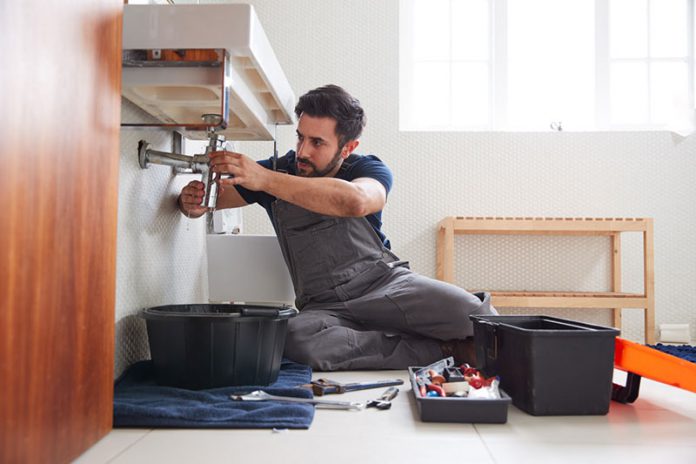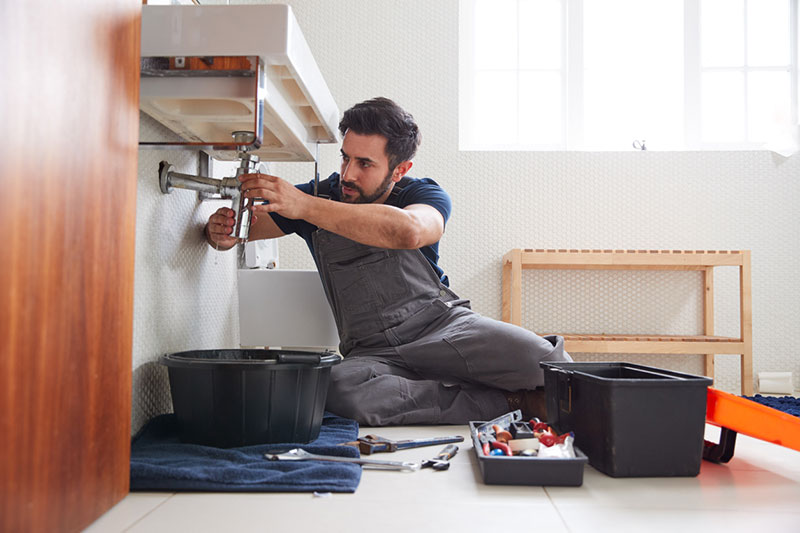 Practicing plumbers possess significant technical skills accumulated through several years of intense hands-on training from experienced professionals and classroom instruction. This brief piece explores a plumber's job responsibilities, in addition to qualifications and attributions necessary to enter and advance in this profession.
The Plumber's Job Duties
Many people know plumbing professionals fix broken water dispensing apparatuses, such as toilet bowls, sinks and showers and remediate leaking pipes. However, few may realize the multitude of tasks these skilled workers routinely perform.
During their career, a plumber will also likely install and repair heating and air conditioning components. They may also be responsible for inserting piping capable of transporting various substances, like liquids and gases, installing water-generating or air-producing appliances, investigating and remediating water and sewer lines and inserting backflow prevention systems.
Qualifications Needed To Enter The Plumbing Profession
To work in this field, the Province of Alberta requires prospective job candidates to meet strict educational and training requirements, including:
 A High School Diploma
In most cases, prospective plumbing professionals will need to have earned a high school diploma or an equivalency certificate. That said, high school students might enter apprenticeship programs. Although said action must fall under the guidance of the Registered Apprenticeship Program, sometimes abbreviated as RAP.
 Apprenticeship Training
Aspiring plumbers must complete significant training as an apprentice to a qualified plumbing professional and receive abundant classroom instruction. Provincial mandates require apprentices to undergo four 12-month durations. The said individuals perform 1560 hours of on-the-job training under an experienced professional's tutelage and eight weeks of intense classroom education.
Pass A Qualifying Examination
Once all on-the-job and classroom training requirements have been satisfied, the candidate must pass a qualifying exam demonstrating their proficiency in various plumbing practices.
Seek Employment
Should the apprentice pass the qualifying exam, said individual would receive full recognition as an Alberta-certified journeyperson plumber. Persons possessing said qualifications are often employable in establishments, such as plumbing repair companies, construction contracting entities, and medium to large-sized business entities who hire in-house maintenance staff. As journeypersons gain more experience and professional reputation, such subjects might advance to become individual plumbing contractors or ascend to significant supervisory positions.
Special Skills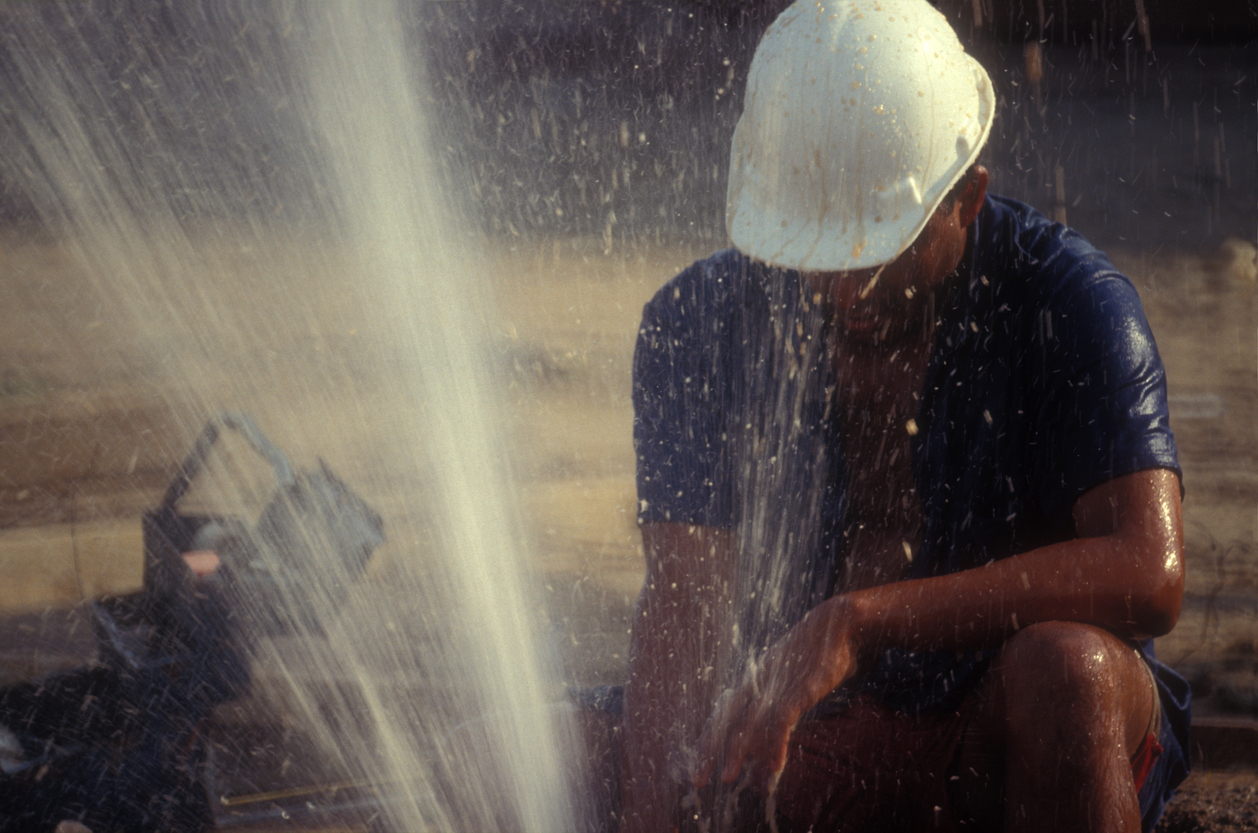 In addition to meeting the preceding stringent training and educational requirements, prospective candidates should possess other skills and abilities, including:
Physical Stamina
Plumbing professionals must often lift heavy objects are insert large components. Executing such tasks requires an appreciable amount of physical strength. Furthermore, said individuals often must stand for extended durations and perform intricate work in cramped or not well-lit spaces.
Mechanical Inclination
An appreciable percentage of a plumber's work involves inserting objects into place using a variety of tools. Ergo, those working in this realm must be mechanically inclined.
Effective Communication Skills
A plumber often performs their trade at numerous locations, such as private residences, public institutions and corporate environments. In many instances, said professional would be conversing with individuals who know little, if anything, related to plumbing work. Therefore, said professionals should be able to put complex topics in layman's terms.
 Adaptability
The ability to adapt to difficult conditions and every-changing circumstances also serves plumbing professionals well. Working conditions are never the same and vary depending upon the job's location and the type of work requiring completion. That said, outdoor environments may expose said subjects to inclement weather conditions or dirty, potentially dangerous surroundings, like sewage backups. Additionally, those working in this field should guard against potential injury from working with heavy equipment and intricate tools.
Job Prospects
Information compiled by an Alberta-based research organization concluded that plumbing jobs are currently in fairly decent demand. Moreover, the pay is considered acceptable. On average, Provincial plumbers earn roughly $37 per hour and average salaries of nearly $75,000.