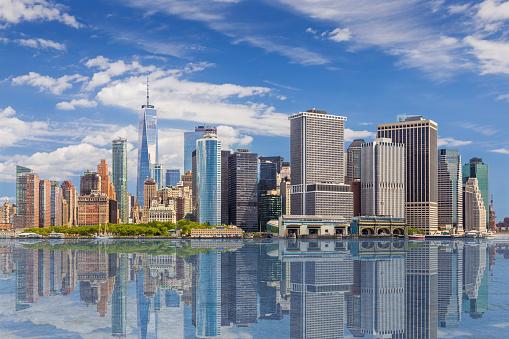 New York City! The Big Apple! Home to the Knicks! There is a good chance that you are looking to find rooms for rent in NYC because you're looking to have either your big break in your career or looking to get started. New York City also has some great colleges like Columbia University, NYU, etc. This makes NYC a great place for people looking to make significant headway in their careers or put them on the path to success.
It is only reasonable to assume that there would also be other people like yourself looking to do the same thing as you. The process of finding rooms for rent in New York can be either a headache or a cakewalk depending on the method you use. An easy tip would be to check out rooms for rent in NYC online.
Assuming you have found your rental, the next question you may have is, 'How do I make this mine?' That's where this article comes in. Here is a list of 8 ways to revamp your rental décor, quickly and at a relatively low price.
If you have a room for rent in New York that is towards the center of the city, there is a good chance that the room isn't huge. Curtains, if used appropriately, can help give the illusion of a bigger space. Using curtains with a vertical print can give the illusion of the ceiling being higher than it actually is. Thus, making your room appear bigger than it is. Horizontal prints on curtains can make your room appear longer but make the ceiling appear closer at the same time. So it's up to your personal preference as to which type of curtain you want to use.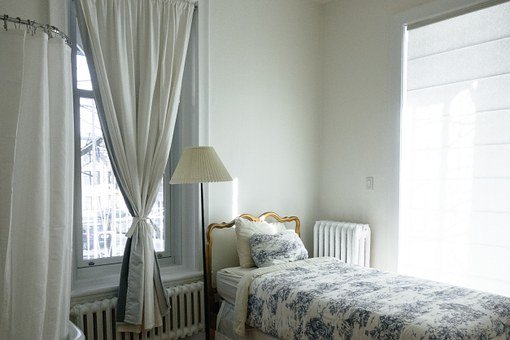 Make the MOST of your mirrors
Having long vertical mirrors and placing them strategically around your room can give the illusion of depth. Adding a mirror above your bed can serve the dual purpose of making your room look bigger and save space on other walls for other things you may want to add.
Maximize the Vertical space
If your room is indeed small, using the walls efficiently can be the best way to make the ground a little more spacious. Using the walls to hang lights, for example, saves you the space that a table lamp would have taken up. These small little tricks can make your room look nicer and more spacious. Don't go overboard and hang everything up, though, because that'll make your walls seem shorter.
Having some art or some object that you made on your own can help add personality to your room. Just because you have a room for rent in New York doesn't mean that you can't express your personality through your space. Adding little paintings or art that you made can be a big boost to your room's Vibe.
Use double function furniture
Having furniture that can serve two purposes can help you be more efficient in saving space. Instead of having a sofa and a bed, you can have a bed that can transform into a sofa or a table that doubles as a bookshelf. These are easy hacks to maximize space and make room for more things you may want to add.
Using temporary wallpaper can be a waste of money. You'll spend upwards of $50-$100 for some wallpaper you may want to change in a couple of months. A simple solution would be to use Washi tape. We have found this to be a great alternative that is very cheap and effective. Need to cover up ugly tiles? Have stains on the wall? Want to have some form of design that's not permanent and won't leave your wallet empty? There's a straightforward solution, use Washi tape.
Do you think your room looks dull? Do you believe you are missing just that one thing that ties everything together? Plants may be the answer to your questions. Having small potted plants in your room can serve multiple purposes. It can, for starters, freshen up your space and keep the air clean. They can add beauty, and depending on what plants you want; you can have a couple of flowers to brighten up your day if you feel dull. Small potted plants kept on a window sill or your table or by the door can work perfectly for this. Don't forget to water them, though!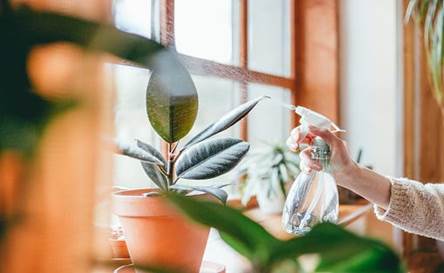 Maximize the space under your bed and cupboards
This applies if you have a bed with space under it and the same for your cupboard. If you have a couple of suitcases or excess stuff that you need to store, put them neatly under your bed. You can also add some IKEA mini drawers under your bed for some of your clothes if you need some extra space for clothes. This adds to your efficiency and saves you a lot of closet space.
Just because you live in a rental room in NYC doesn't mean you can't make it look good. Check-in with your landlord before making these changes to see if they're okay with what you do, especially with the washi tape. Check to see, especially if anything breaks the terms of your lease. If you follow at least a few of these tips, you'll have a much more spacious and pretty room that can reflect your personality, if you let it.