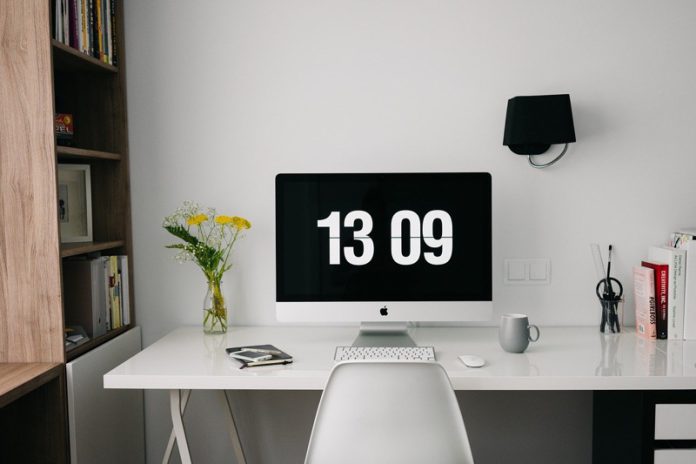 A dedicated work area set apart from the rest of your living space is no longer considered a luxury. With more people working and studying from home than ever before, a functional home office is a necessity. Ideally, you'll want a designated room where you can shut out the distractions of daily life. However, even a small nook or unloved corner can be transformed into an impromptu home office. Below, we break down the most important things to consider when designing your own work area or study space.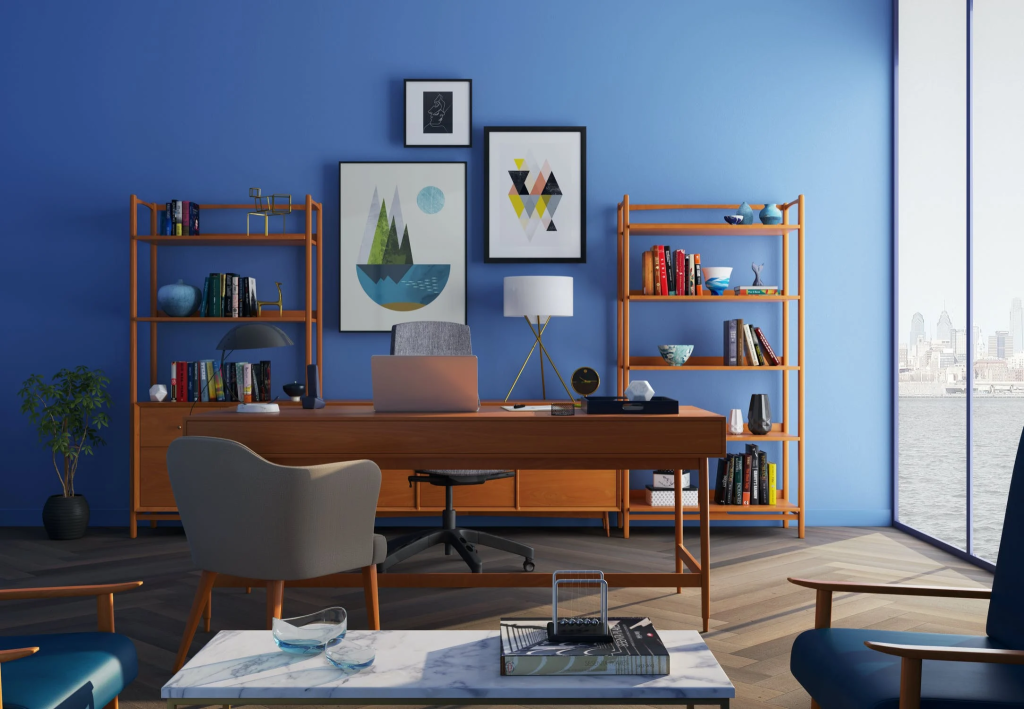 Make Use of Visual Aids
A good home office needs to inspire. However, rather than plastering your walls with motivational posters and prints, reach for more relevant visual aids instead. Do you need to use a second language regularly? Think about mounting a few framed preposition charts to ensure your grammar is always on point. It's also worth investing in a quality memo board. A combination board that brings together cork and magnetic panels is your best bet.
Think Seriously About Lighting
When overhauling your home office, it's tempting to focus on furniture and decor, but you should never overlook the importance of lighting. If you're looking to boost productivity levels and promote a healthy routine, ensuring your space is illuminated with natural light is crucial. Avoid setting up in a windowless room whenever possible. If you're limited to a room with few or no windows, you'll need to be creative when it comes to illuminating your home office. A combination of floor lamps, overhead fixtures and desk lighting is ideal.
Invest in Quality Storage Solutions
No matter what you're using your home office for, you'll need to invest in user-friendly storage solutions. If you're restricted to a small study area or live in a rented property, desk furniture with integrated storage is always a good idea. Cube shelving can readily be adapted into a workstation by incorporating an affordable tabletop. You can also make use of inexpensive totes and filing boxes to house all manner of everyday items. If you have sufficient floor space to work with, you can also make use of traditional bookshelves and freestanding storage units. However, avoid overloading shelves with countless folders and archive boxes. If you need to file a considerable amount of paperwork and printed material, make sure you're adapting an effective color coding system for easy referencing and document retrieval.
Breathe Life Into Your Office with Plants
If your office is looking rather lifeless, consider introducing some plant life into your interiors. Plants can limit the growth of harmful airborne bacteria, eliminate toxins and keep oxygen levels at desirable levels. All this combined can help improve focus and concentration, ensuring your productivity never wanes during the day. Plants are also a quick and easy way of adding color and character to an indoor space, making them a go-to option for those with limited budgets. To make life easier, avoid purchasing plants that require too much in the way of maintenance. Snake and spider plants are particularly easy to care for, while aloes and other succulents will require minimal watering to remain healthy.
Selecting a Setup That Works For You
Putting together a functional home office setup needn't cost a fortune. You can often repurpose existing furniture to meet your needs, while secondhand items can be picked up inexpensively or for free. If your setup isn't working for you, don't be afraid to play around with room configurations. Once you've decided on the bare minimum requirements for your home office, introduce additional items and decorative items sparingly.