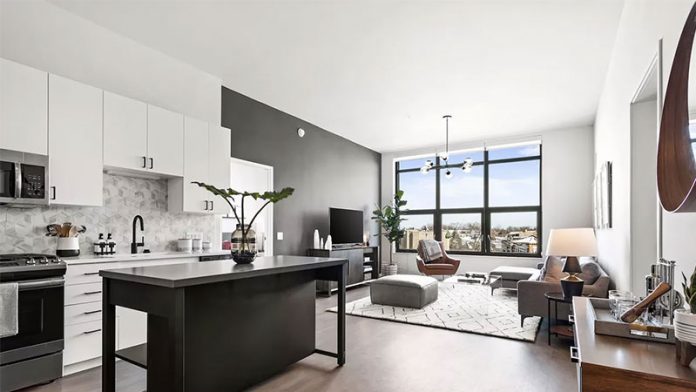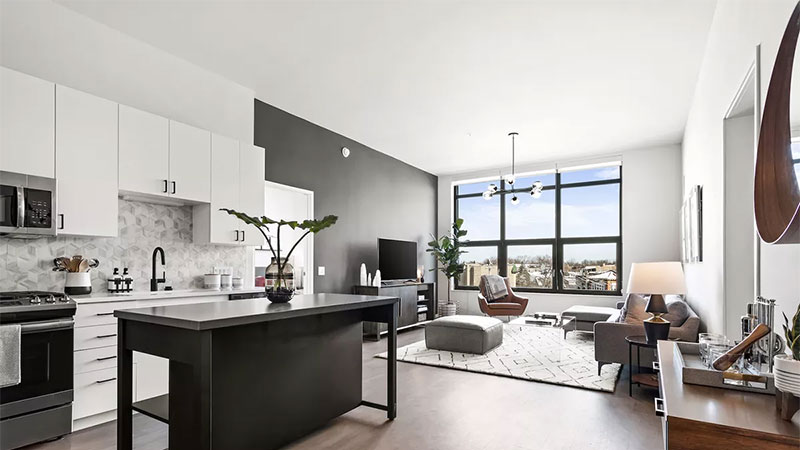 Renting an apartment is a major decision of your life, and you need to be very careful about it. It is best to contact apartment property management to get a better place.
Search properly about the place you would like to settle in. If you are looking for Salt Lake City apartments for rent or apartments for rent in Chicago, a simple google search won't do the task, and you must investigate thoroughly. There are so many things that realtors don't guide you about as you look for the right apartment to live in, so here is a complete guide on how to choose an apartment:
Plan Your budget
You should know that a new apartment is not just about paying rent. You also have to pay an application fee, a security deposit, one or two months' advance rent, and you may have to pay for basic repairs in the apartment. So, save up a little more than you think you will need.
Check out apartment listings everywhere, even on craigslist, to find the most suitable and cheaper option that fits in your budget. Do not fall for catchy ads and search thoroughly because sometimes there are hidden expenses that are not mentioned in them. Never overpay for a place and try to find an apartment whose rent constitutes 20% of your salary.
Safety Comes First
While you hunt for an apartment, the most important thing to keep in mind is security. Visit the neighborhood more than once and try talking to locals about the area. If possible, try to contact the previous tenants to get a clear idea. You should be aware of the crime rate in that area. Also, keep in mind that the apartments on the ground floor have a higher chance of burglary.
Make sure the building or street has working security cameras installed. Do check that the building has a proper fire exit and is approved for earthquake resistance. Talk to the neighbors about landlords to get an idea of what kind of people they are.
Basic Amenities
The apartment you are moving into must have basic elements of comfort and convenience. Look for facilities like elevators, gym, laundry, and parking, etc. You also need to know about the shortest work commute, nearby utility stores, and sewerage plans like septic tank pumping and water supply, or proper waste disposal.
Be prepared for outside noise and know that your privacy will be compromised. For example, apartments with thin walls have no privacy, or houses near a train station can cause a constant headache. These things might look unnecessary, but when you are living in a place for a while, you should put your comfort first.
Rental Application
After finding a perfect place according to your needs and budget, you will need a strong rental application letter. Keep in mind that most of the landlords ask for a non-refundable application fee. Therefore, you need to have a very well structured application so that your chances to be picked by the property owner are higher. Mention your proper personal information, employment details, previous rental history, and references if required.
Some owners might want to talk to former landlords, so mention their contact information in the application. In case you own a pet, you will have to provide vet records to make sure your animal has all the vaccination done. If you are renting an apartment for the first time, then your potential landlord may ask for a cosigner for security purposes.
Lease Contract
You must know every clause in your agreement. Try investing in a local property lawyer to have a look at the documentation to avoid anything fishy. Add clauses if you want to keep a pet or have a roommate. It is a legal document, so you have to be very careful about it. Don't sign it even if you have the slightest doubt.
Be very straight forward in your demands to avoid any future discomfort, whether it is about throwing frequent parties or getting security cameras installed. The contract may have a release clause for tenants that they will have to pay a fee in case of ending it, so look out for that as well.
Moving Plan
When you find the desired home, the main thing to do is to come up with a good moving plan. Some people ignore this issue and rely on family and friends to help them in carrying out the move. The process may take ages if done unplanned and may even cause damage to your valuable items if no proper care is taken during the transition.
So, it's wise to hire a local moving company as it is usually cheaper as well. Hiring movers is time-efficient and more reliable because they know how to take care of the delicate items. They will save your time and effort and allow you to settle in your new apartment earlier than you thought you could.
Smart decisions
If you are moving for a short time, then try to select things in your apartment wisely. For example, instead of buying the furniture, you can rent the basic items. This way, you don't have to pay for the moving cost if you need to move to another apartment. Install high-efficiency toilets to save water bills or look for a place with rightly placed windows for natural light to save electricity.
If you are renting a fully furnished place, carry out a thorough inspection. For example, check if the fridge or air conditioning is working properly, examine the cabinets, electrical wiring, and water leaks. You can make a list of all the repairs that need to be done and give it to the landlord so that everything is done before you move in.
Know your Roommate
If you are moving into a shared apartment, then make sure to know the people you are going to live with. Visit them before moving and discuss the living situation. It's better to decide beforehand who is going to take which room or if they are allergic to pets, etc. Doing this will save you so much trouble and will prevent any unpleasant situation in the future.
Try being friendly with your possible flat-mate and inquire about the landlords. Ask about their profession and working hours, if smoking is allowed indoors, or if they have regular visitors so that you can decide if this a suitable living space for you or not.
Conclusion
Choosing a place to live is an important decision, so try not to take it in a hurry. Explore around, see all the options, and then choose a place that falls within your budget. Safety should be your major concern but also look for basic facilities, like parking, laundry, and security cameras. Try to find a place near your workplace so you can save money and time on commuting.
Apply for apartments wisely and clearly state your expectations. Demand all the fixes and renovation before you move in and check all the repair work carefully. Visit the locality more than once before moving.  Make a checklist of the above points and search accordingly so that you land the right apartment for yourself.