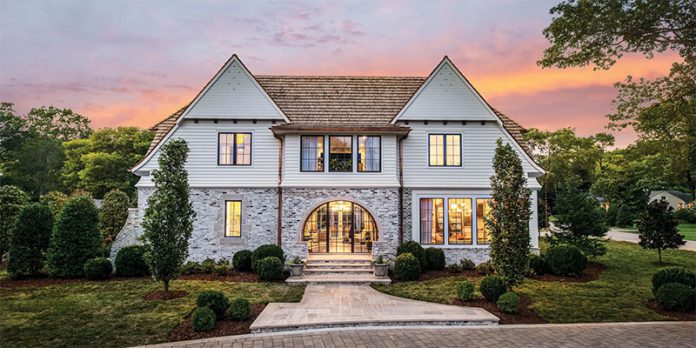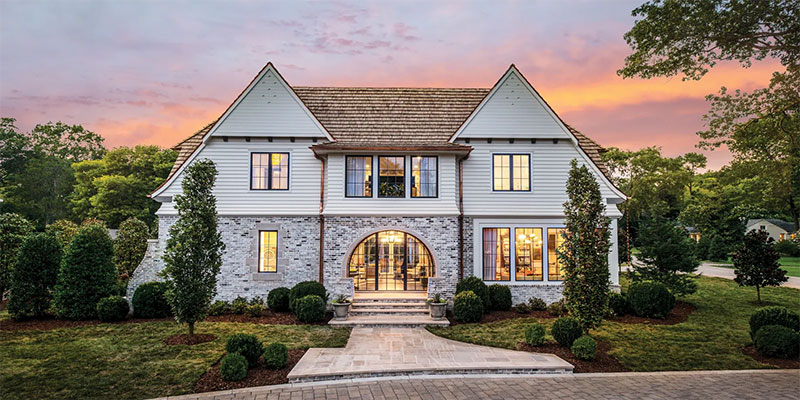 Constructing a house of your own is one of the most exciting experiences of your life that comes with a lot of challenges and requires a big chunk of investment. It is nothing less than an adventure, but one has to make smart choices to get the best results. It may be a thrilling experience but requires you to make focused decisions.
If you fail to take this position, your builder will make the decisions for you and pose the risk that your house might not turn out the way you want it to. Many people can only dream of building their own home but if you have the chance to live this dream, make sure to put all your effort into it.
Building your home from scratch can be a rewarding experience as it gives you the opportunity to tailor your home according to your taste and requirements. At the same time, it can be stressful and time-consuming. It comes as a major financial burden, and one needs to have enough knowledge to handle the task.
For a pain-free construction process, you should follow these tips:
Know What You're Getting Into
While building your home is exciting, there is no denying that the process will take a lot of your time, money, and energy. If you are in such a life situation where your work and family commitments are already keeping you busy, it may not be the right time to start the construction of your house.
You would want to spend a lot of time in the house to ensure that it follows your design requirements. The early stages of designing are not so time-consuming, but when once the house is framed and constructed, you wouldn't have time for anything else as it becomes a full-time job. It is better to talk to your family before setting yourself on this.
Get the Plan in Place
Planning is an essential part of the construction process. Every detail about the house should be taken care of on time so that there is no halt or disturbance during the construction process. From the kind of lighting to be used in the house to the number of power points to be installed, everything needs to be discussed in the plan.
When you have a clear vision and the right direction in the form of a plan, the tedious process of construction will become smoother. It is better to get professional help while devising a construction plan because your amateur eye may miss out on some important details that may compromise the aesthetics and architecture of the house.
Work with the Right People
You will easily find plenty of builders, but not all of them carry the same kind of reputation. Since this is about your biggest investment and a life-long dream, you better not risk anything by hiring someone who isn't a good name in the market. Whether you check online or ask your friends and family, work with someone who is respected for quality and punctuality.
To choose the right builder, you have to check for his credentials, references, style, and past work. This will give you a clear idea about the quality of their work and whether they'll be able to understand your style or not. One of the most important considerations is that he should be a part of the National Association of Home Builders (NAHB).
Have a Flexible Budget
You might already have a budget regarding the amount of money you would like to spend on the house, but it is better to have more money to spend than you initially planned. This doesn't imply that the contractors will not stay true to the original quotes but only suggests that you'd need more money than your initial budget.
There are numerous considerations when building a house, and unexpected costs may come up over time. Keep a room for unforeseen expenses in your budget, as this will help in accommodating them without disrupting the construction process. You might need a home loan to finance the process, so make sure you have a detailed plan to present to gain the funds.
Communicate Effectively and Don't Assume
Throughout the construction process, you should be communicating with the builder and tradesmen. Be regularly updated, and don't leave any confusion. It is a good idea to take pictures regularly so that you can document the progress and track down the reason if things go wrong.
Don't be afraid to speak your mind and never leave matters to assumptions. You should be clearly communicating your demands and requirements along with paying heed to the possible obstructions that may not result in their fulfillment. With good communication, you will be able to avoid arguments and unnecessary delays during the construction process.
Mistakes are Inevitable
While most of the things are going to work your way, you are still bound to make plenty of mistakes, especially if it is your first time in home construction. There is no way to build a perfect house where everything goes smoothly during the building process because a lot of people are involved in the task.
Some ideas will not see the light of the day, and you would have to move on. On the other hand, some things will turn out to be more amazing than you thought they would. It is important to remember that things always look worse before they start looking good. So, don't worry if you've encountered a drainage problem during construction because a drain field repair will make things right in no time.
Keep Resale in Mind
No matter how many emotions you have invested in constructing this house, you should always keep the resale factor in mind. This means that you should build the house in a way that it can accommodate the needs of the future occupants as well. Even if you need to sell the house, you'll be able to get a decent profit if the house is planned well.
A few years down the road, you might want to shift to a new house owing to more family members or relocation to a new area. If such a situation arises, the house should be able to attract decent buyers. Apart from customizing it for your family, you must add designs that add value to it in the long run.
Conclusion
One of the most important pieces of advice to be followed during home construction is to enjoy the process despite its tediousness. As you work towards building your future home, you are bound to create some memories that will remain with you forever. As you start living in the house, you should have a handful of wonderful instances of making your dream a reality.
Whether you choose to live in Charles Cove Davenport or have any other area in mind, the most important thing is to have a plan that is devised after much thought and effort. You might be spending the rest of your life in this house, so better make sure that you leave no stone unturned in making it comfortable, beautiful, and welcoming.