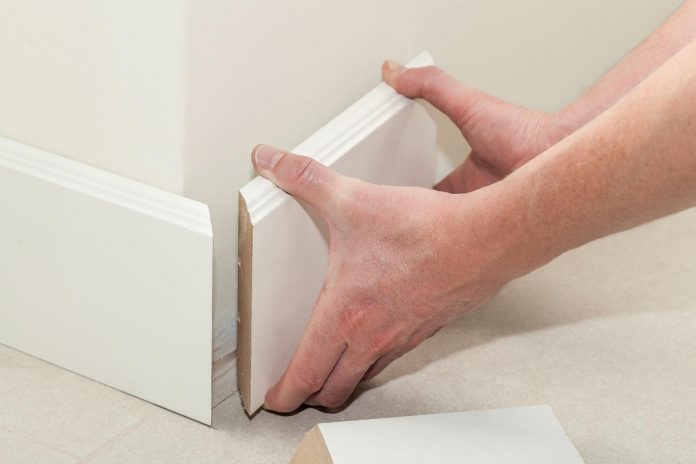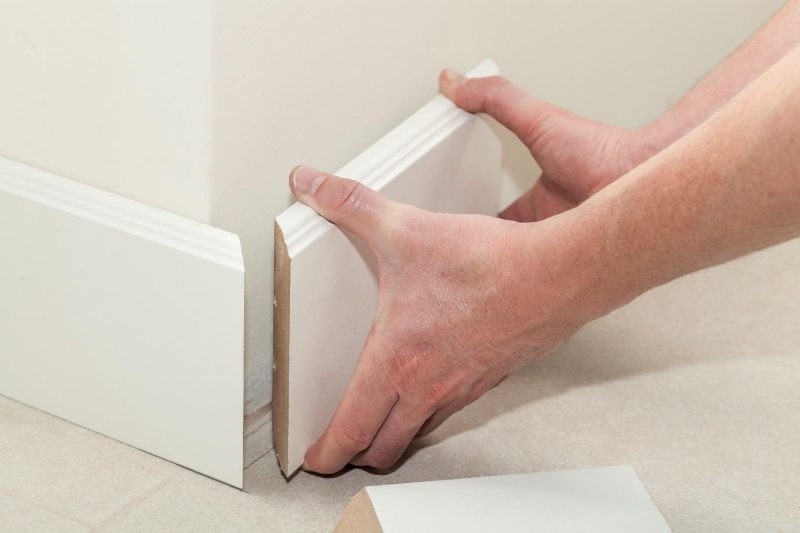 To get the best out of your personal space, you have to pay attention to every detail. While you are trying to incorporate a fascinating design style by using a particular kind of furniture, lighting, curtain, blinds… you should also pay attention to the little things.
By this, we mean those parts of your interior that are often overlooked but go a long way in making your space look better.
In this article, we would address how you can make the most of a skirting board. Just in case you are unaware of what this is or the kinds available, you should read on as we will explain this right away.
What Is a Skirting Board?
This is a board that can be made from several materials but used to cover the lower end of the interior wall. You might be confused by the term "skirt board" if you live in the USA. Well, it is the same as the baseboard.
Aside from the function of protecting the lower end of the interior walls from wear and tear, it also adds aesthetic appeal to the interior space. This is because of the many options of designs available.
However, you need to get the right product to achieve the functional and aesthetic purpose of baseboards. You can check out skirting boards at Metres Direct and many other stores depending on your geographical location.
Even at that, the positive influence of the internet and improvement in logistics allows consumers to get products from far locations. So, you can take advantage of this if you identify a good manufacturer abroad and choose to purchase from them.
Having established this, let us go over some tips that can help you identify a good product from a good manufacturer.
How to Figure Out the Right Skirting Board for Your Interior Design Project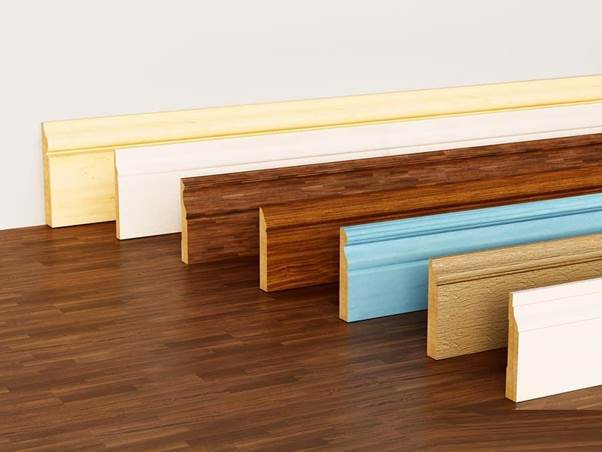 Below are some factors to consider to help you know that a skirting board is right for your space:
Beautiful and Appealing
A baseboard is not only meant to protect the lower part of your walls from possible wear and tear. It should also add a touch of glamour to your interior space. This is why many manufacturers are producing items with various appealing styles.
On that note, you should only deal with a manufacturer that is great at designing products that are beautiful and appealing. You do not want someone getting into your living room and other places without having something good to say about the skirting board you installed.
A Product that Complements the Architrave
The relationship between the skirt board and architrave is important. They just have to complement each other. This is in the area of color, material, and design especially.
In light of that, a good manufacturer of baseboard products should not fall short in terms of producing top-quality and complementary architrave as well. This is important in ensuring that your interior space look appealing.
Solid and Durable
These products can be made with different materials. The baseboard's major materials are hardwood, softwood, and MDF. You should know what they offer in terms of durability before opting for any of them.
In light of this, the ideal product for your project is supposed to be solid and offer durability. This way, you would not have to bother about changing the product sooner than you want to.
A solid product will be able to withstand the physical pressure usually mounted against it by pets, children, and those items that may be regularly pushed against it.
Water Resistant Material
Talking about durability, the major threat to these products are moisture and humidity. In light of this, the right product should be able to handle the threat of moisture effectively. This will go a long way in ensuring that it stays intact for a long time.
Eco-friendly Materials and Processing
These materials come in different states depending on what you want. For instance, rather than bother yourself painting your skirt board, some products come prefinished. For such, all you need to do is attach.
Well, the product must be made and processed with eco-friendly items regardless of the state it comes in. This way, kids, pets, and everyone that comes frequently in contact with this part of your space will be protected.
Easy to Install and Detach
While the product is expected to be solid and durable, installation and detachment should not be a nightmare. This is the case with lots of options available and you should be cautious of this when selecting a brand.
Even after installation, you should consider that you may have to remove the product at some point. This may be because of intensive home renovation or other reasons. Whatever the purpose of detaching the skirting board, it should be easy to remove.
Easy to Paint
We have explained how some of these items come prefinished. Well, this is not always the case. Some clients choose to do the painting themselves to get the right blend they want around the house.
If this is your option, you should go for an item that is easy to paint. Stay away from products that soak away the coat without visibly showing the new shade. This saves you money as well as makes the skirting board look beautiful.
Unbeatable Price for Top Quality
It does not have to cost much to offer much. A good manufacturer will offer unbeatable prices for its top-quality products.
This way, the clients will get improved offers compared to what is found around. So, you can save cost by looking out for products that offer great quality at pocket friendly cost.
Reviews and Referrals
This is a good way to go about searching for the best manufacturer. When you visit a place and see a baseboard that you like, you should ask about the brand.
This is a good head start as you do not have to go through the troubles of dealing with a company you are not sure can offer what you want.
Beyond getting the right skirt board, referrals are one of the best ways to find out a product can live up to expectation. For more clarification on this subject, you can read this article.
Conclusion
Skirting boards are more than just boards used to protect the walls from wear and tear. They also add to the aesthetic appeal of the interior space. To get them to offer both features, it is important that you go for the right product.
In this article, we have explained some factors to consider when choosing a baseboard. You should therefore take note of them while choosing your product. This will ensure that you get the best available.