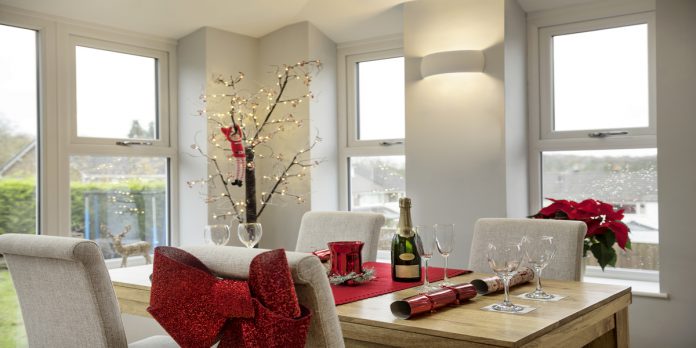 Are you one of the many people who only use their conservatory when it's nice and warm in the summer, and even then, it can almost be too hot to use? With the old glass roof system not only do you heat up like a greenhouse in the summer, but you also let out over 50% of the heat in the winter compared to a solid insulated roof meaning that for many months of the year it's simply unusable for its purpose which is to sit, relax and take in the view of the back garden. It's literally dead space and costing you money in heating bills which you are just throwing up in smoke.
The Conservatory Roof
The solution to all these issues is a replacement conservatory roof, such as those from Guardian Roofs Birmingham, leading providers of conservatory roofs, keep a temperature-controlled climate all year round to allow 365-day use of your space and massively reduce your heating bills which over 10 years can sometimes even pay you back for the initial cost of the conservatory roof. Also, consider having made to measure blinds for the windows or even double-glazed units installed. To maintain the light but keep the heat, how about Velux roof lights built into the conservatory roof?
Prior to an update in planning permission in 2010 conservatories had to make up with at least 75% glass but now, of course, existing structures can be converted into rooms with normal planning permissions, hence how you can add extra walls and sturdy conservatory roof replacements to make them into an all-year-round useful addition to your home. You should always consult with your local planning officer before making any changes to your conservatory though.
Insulation, of course, will play a big part in making your conservatory warmer this Christmas as if you add a conservatory roof you can add up to 120mm thick insulation as a barrier to not only keeping the cold out but also keeping the roof cool during the summer. Also, think instead of having 3 glass sides to the structure replace one side as a solid which will reduce your heat escaping by a third as well as the savings made by insulating this wall and the conservatory roof.
Cannock Conservatory Roofs
A typical conservatory roof conversion can be finished within a day, when finished by professionals.
When is Your Conservatory Not a Conservatory?
If you make changes that do not adhere to the below then you could be changing the definition of your conservatory to a room and as such you may come under different planning rules, so do check with your local planning officer.
To comply with Conservatory regulations, it must follow these rules.
Be built at ground level.
Be no more than 30m square at floor level.
Be thermally separately controlled from your main house
Have the correct amount of glass to solid wall ratio. Your planning officer can advise as these can be flexible.
The glass also needs to be compliant with the rules on energy efficiency.
Keeping Your Conservatory Warm
So here is a quick recap of how your new conservatory roof can help.
Save money on energy bills.
Year-round usage.
Reduces glare from the Sun
Keeps an ambient temperature all year round.
Rapid Installation by an expert conservatory roof fitting team.
Keep out unwanted noise.
We hope that you have enjoyed our article on how to keep warm in your conservatory this Christmas and maybe you know think it's time to consider adding a solid conservatory roof to your property given all the benefits listed above. To have the best conservatory, make sure you get a trusted conservatory specialist in your area. Thanks for reading our article on Conservatory roofs in Cannock.