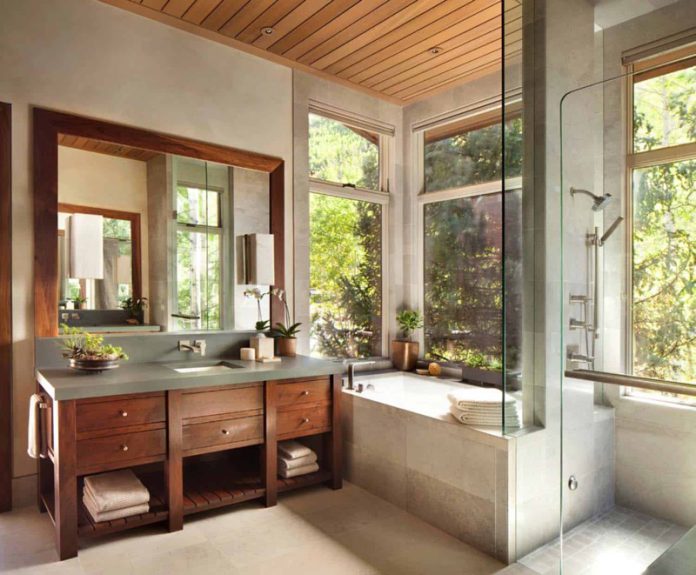 Bathroom remodeling is crucial, especially when planning to increase your house value. However, you must plan and use the upcoming trends to get a good deal. Additionally, remodeling your bathroom is also great for your own good if you are not planning to sell your house. Some of these remodeling ideas and trends don't require a lot of capital, and you can DIY them. Remodeling your bathroom helps you correct certain features, such as leak sinks, cracked tiles, and other components that may harm anyone using the bathroom. When planning to sell your house, the buyers are always keen to check every aspect, and a minor error can reduce your overall price. You can consider Realtors VA Beach to help you evaluate better ways to make the remodeling great when selling your home.
Consider Installing Two Heads
One of the best bathroom trends is the installation of two shower heads. This help to give you a spa-like experience and a great way to relax. You can consider the different styles to install it and choose depending on the size of the bathroom.
Bold Wallpaper
When planning to have a good experience in the bathroom, you can consider using a bold wallpaper that will help make it more beautiful. Depending on the bathroom size, you can choose a wallpaper that best fits it, such as romantic floral, playful toile, or modern geometric. This will help leave your bathroom stylish and modern.
Consider Putting a Seat
As time evolves, it's important to consider changing your bathroom routine to enjoy it more. One of the best ways to achieve this is setting up a seat that helps to shift the emphasis of people showering fast and against the clock to chilled-out me-time. Setting a seat gives you comfort and allows you to take your time as you shower as you get to enjoy and relax.
Consider Open and Multi Storage Space
When remodeling your bathroom, you need to consider creating hidden bathroom storage solutions that will help maintain and keep your overall design sleek. Ensure the storage spaces are functional.
Consider Smoked Glass to Preserve Privacy
When planning to preserve your privacy and enjoy a beautiful serene, you can consider using smoked glass, which has a cool retro edge that you love. It can work well in different design styles if you choose a color that compliments your bathroom.
Consider Blending Different Styles
One of the best ways to avoid the monotony in your bathroom is to combine different styles. There are numerous styles you can choose from and which can complement each other. However, you should note that not all styles will blend well. Some styles you can consider include the farmhouse style, industrial bathroom style, beach bathroom style, and so on.
Vintage Furniture
One trendy bathroom remodeling hack is to use vintage furniture. The vintage furniture helps to add an extra layer of visual interest, making the bathroom look beautiful. You can consider using the vintage chest drawers and armoire.
Wrapping Up:
The above are the trending bathroom remodeling trends you can use for your project. Ensure you have an excellent plan to avoid making mistakes that may require more money and time to repair.