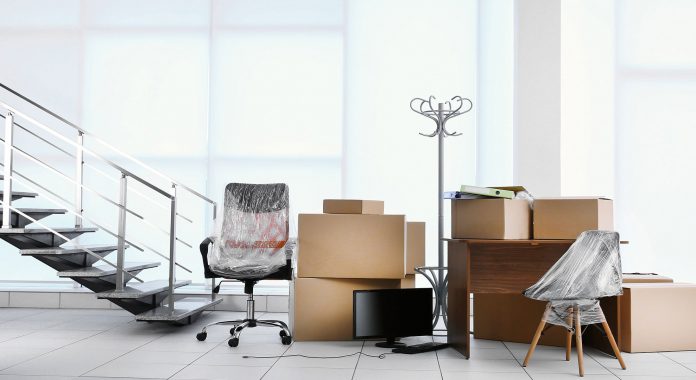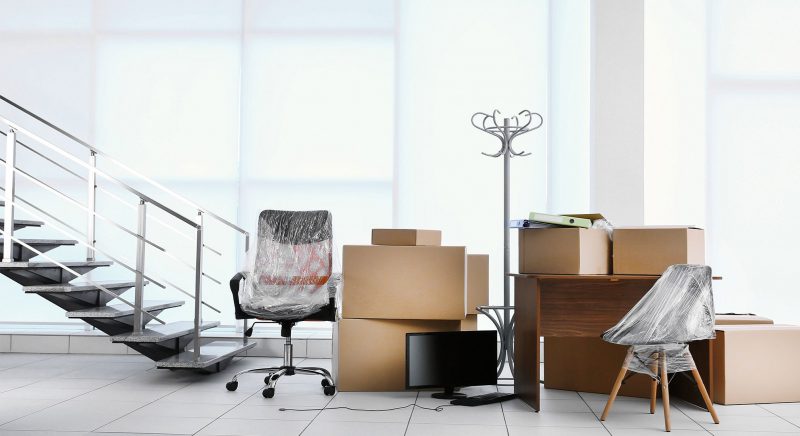 Looking out at the view from a balcony or windows of a luxurious apartment society is the kind of life that we all have dreamed of living.
Well, congratulations on turning your dream into a REALITY!
Moving into a house is much easier than moving into an apartment especially since the available space in an apartment is too less and the fact that you may need to prepare and plan a lot of things before beginning the move.
Instead of adding the stress of packing and moving to your already hectic schedule, it's best to rely on top packers and movers in Kolkata or in your particular city  who can take full responsibility of moving into your new apartment and help you shift in a smooth and hassle-free manner.
Here are some tips on the things you should take care of before moving to a new apartment.
For those who are apartment-hunting
Before finalizing any apartment, you have to know what you should look for – Building Location, facilities for a convenient daily life, convenience to important places, Building safety (inside and outside), and most importantly the cost of rent and payment methods.
Also, you need to understand the different pros and cons of moving into an apartment, as we have mentioned below:
When you think of life in an apartment, the first few great things that come to mind are:
Facilities you can get such as a gym, swimming pool, security systems, basement parking, etc.
About maintenance, we don't need to think of it as it is taken care of by the management.
A person who loves the idea of living solely like simple living space, water bills, and low electricity.
There are also some disadvantages to move into an apartment:
Smaller living area, as apartments, will not be as spacious as the regular houses.
Apartments are noisier and have less privacy as too many people stay close to each other.
You cannot personalize or decorate as there are some restrictions because of the rules of the community.
But you can simply overwhelm these limitations with easy solutions.
Here we have mentioned few points to enjoy the premium life as you have planned.
well, now you know the basics before moving into an apartment.
And now you need to know how to move in and start enduring your modern high life. So, let's get right into it!
Evaluate the Space
One of the major points to note regarding an apartment is the living space available as related to the normal houses.
If you're habitual to living in vast houses, it's time for you to adjust to your new apartment as this doesn't have sufficient place to store the extra things. Moreover, relocating numerous things can make your move much tricky to handle.
Solution: Move only those stuff which you definitely need and or the things that you will certainly use in the near future. Declutter or sell the ones that you no more use by you. By selling the unused things you can make some profit or you can also donate them to the people who are in need or to a charity
Benefits of moving lesser goods: Relocating cost could be reduced and more time could be saved as well as you can even have more extra space which you can utilize for something useful and also moving becomes much relaxed and easier.
Create a Floor Plan
Due to limited space, create a plan for moving and setting furniture as it is one of the hardest tasks. By creating a floor plan, you can finalize and prepare the exact spot for placing the furniture.
Also, examine the size of the large furniture with the doorways and make sure they will fit without any problem. Or else, you will need to dismantle the furniture or sell them and buy a new one for your apartment. And also, review the other rooms and determine where all your other belongings can be placed or not.
How to utilize small spaces for all your items
Use the walls to install hooks, shelves, and hangers to create more space for filing things in plain view.
Use built-in storage or double-duty furniture where you can easily store the things that you don't need for daily use.
Use the backside of the door for hangers hooks to keep clothing, hats, belts, and so on.
Use collapsible furniture which can be fixed onto the walls or even folded up and kept away.
Know the Rules
In apartment buildings generally, a very large number of people live right next to each other. Hence to make a sure friendly living for residents, these societies have come up with a set of rules and regulations which everyone has to follow.
So you need to be familiar with the building rules to avert potential problems with other residents. There are some rules regarding the moving like particular date and time and which elevator to use to shift your belongings and also there are other such factors which may delay your move.
Make the Reservations
Before moving into you need to contact the management regarding the apartment building policies.
Inform the management before only about the date and time of your move. so that they make some necessary arrangements to ensure your move smoothly without disturbing other tenants' routine.
Make reservations in advance to evade surprises and struggles on the Main-Day:
Reserve parking space for the truck closer to the building so that the unloading process could be easy and quicker
Reserve the elevators for moving your things so that it would be easier to move the heavy goods in less time.
Take Safety Precautions
While moving to an unfamiliar place, especially where many people are living, make sure proper security is maintained as it is most important for you and your family.
You need to ensure there are sufficient safety standards installed in the building and, check security systems installed in the apartment to restrict unauthorized access to your home.
Also, check with your next-door-neighbour about the safety of the apartment building and find out about any crime-related issues that may have happened earlier.
Hire Professionals to Make your Move
Moving to an apartment is more complex than to a normal house as you need to follow a method to make sure a successful relocation.
A simple decision that can make your relocation hassle-free is by hiring a reliable moving company which can handle your entire moving professionally.
Make sure you hire good moving companies from packers and movers directory who list only verified relocation companies with years of experience in the relocation field, offering quality services, and will move the goods safely at the most affordable cost.
If you are moving for the first time into an apartment could be genuinely exciting. But you should be prepared to be restricted by rules. but remember they are made to make sure you have a peaceful living with the other residents. Step up with a stress-free mind and have an awesome start in your new apartment.
We hope you enjoy your high life!